Name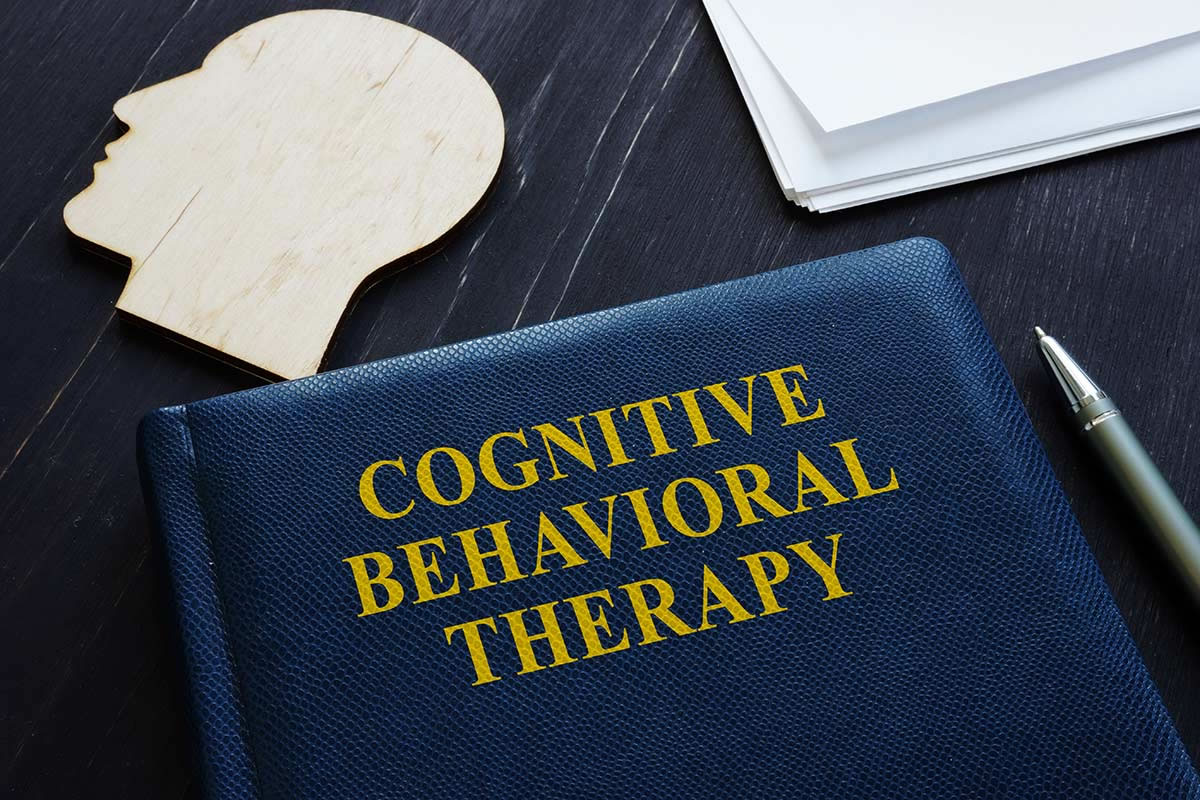 Individual CBT, cognitive behavioral therapy in Orlando, is derived towards working with individual clients who need assistance in navigating stress but how to react and engage in a certain time and place. Often, the emotional mind as noted by DBT, dialectical behavioral therapists in Orlando, constructs the idea that the person knows how to respond in a situation by relying on what was p...
Self-advocacy is self-respect. This notion and theme are noted by individual therapists in Orlando when practicing their therapeutic style and teachings. Individual therapists in Orlando would agree that when an individual self-advocate's for their rights and needs, they are demonstrating self-respect for themselves. This self-respect is showing that the person has respect for what th...
Sometimes it is easy to be grateful, but it can be challenging, especially when you feel burned out, exhausted, or stressed. In addition, gratitude does not always feel natural to people because some of them have a negativity bias, meaning they give higher importance to negative experiences and thoughts than positive ones. However, gratitude is a skill that you can develop with practice, ...
Exploring your emotions is challenging enough, but revealing them to a partner can be extremely overwhelming. But sharing your feelings is critical for a healthy marriage to build intimacy and trust. The more vulnerable you are, the more connected and close you will feel to your spouse. Our marriage therapist in Winter Park recommends these ways to express emotion in your marriage: ...
Depression is a common mental health issue with various symptoms that make it challenging to manage daily responsibilities. It is wide-reaching with the potential to impact the sufferer and their family and friends. One of the most common symptoms of depression is a disconnect that leads to isolation. It can seem nearly impossible to help a depressed person, but this is a symptom of the c...
Therapy involves more than just sitting comfortably on a couch. Unfortunately, there are many misconceptions about what it means to seek the help of a mental health professional. The need for emotional support is often viewed as shameful, weak, or funny. This stigma leads to many people who need support failing to seek the help they deserve. In reality, therapy is a helpful tool...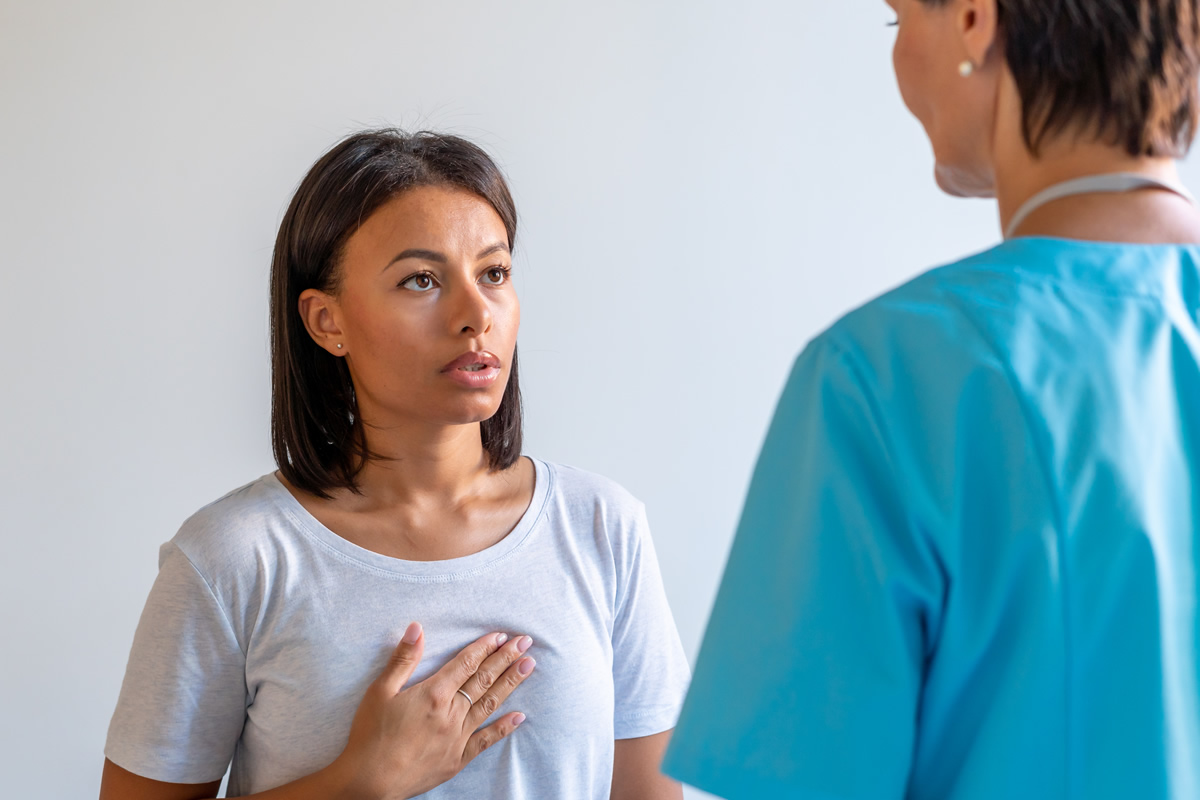 You are brave for deciding to seek therapy to better yourself. But, as proud as you should be for prioritizing your mental health, there is more work in store to make your therapy journey as effective and healing as possible. Do not just show up to the session, pay your co-pay, and expect your therapist to handle the rest. Your mental health and wellness rely on the work you put into the ...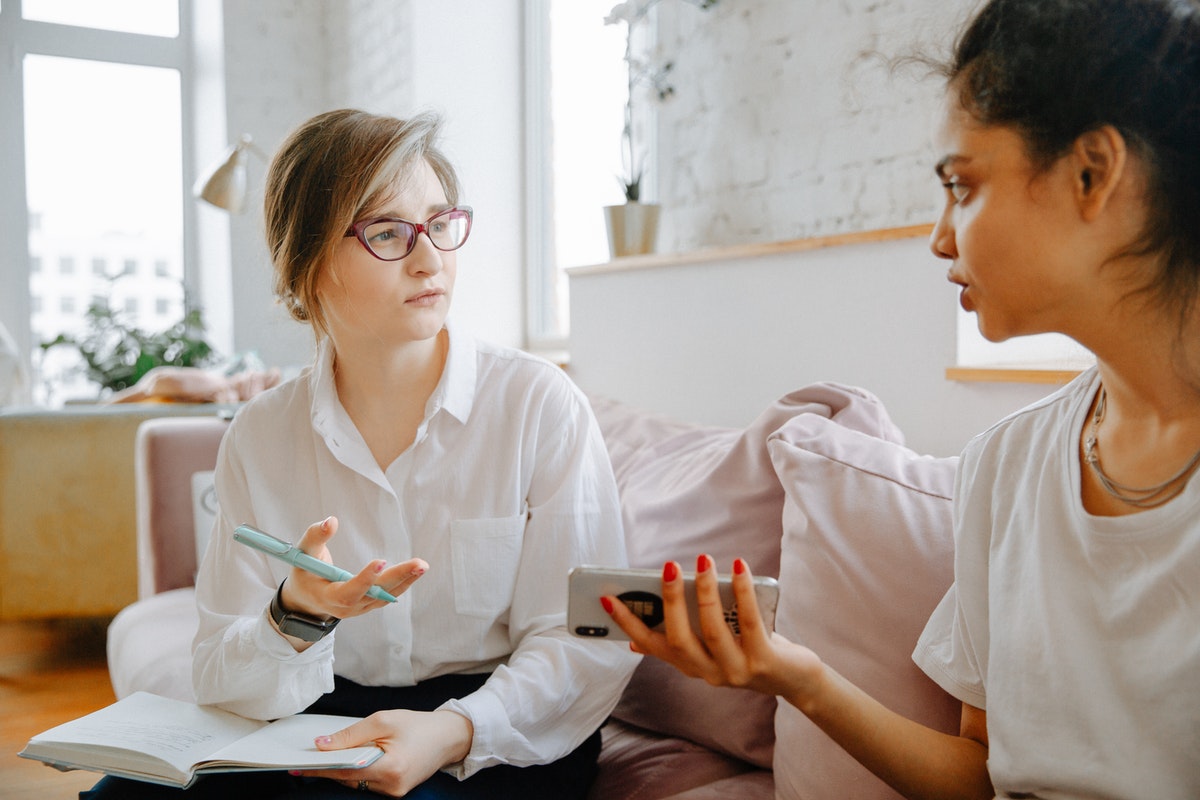 Many people express fear and curiosity about EMDR therapy in Orlando because it is pretty different from regular talk therapy. EMDR is a practical, goal-oriented, focused therapy with the potential to save lives. Here are tips for having the best possible EMDR therapy experience. Choose a well-trained provider...
There is a wide range of strategies to manage your anxiety. What works best for you may be different from what works best for someone else. In addition, it can take time to find the practices that work best in your life. But, if you notice that you cannot manage symptoms independently and need support from anxiety therapy, Dr. Phillips can help. Try these strategies for managing your anxi...
Marriage conflict is inevitable, but it should not lead you to divorce. There are many ways to keep your marriage strong and healthy to avoid the D-word. Our expert on marriage counseling, Dr. Phillips, offers the following divorce prevention tips: Make time daily for loving connections ...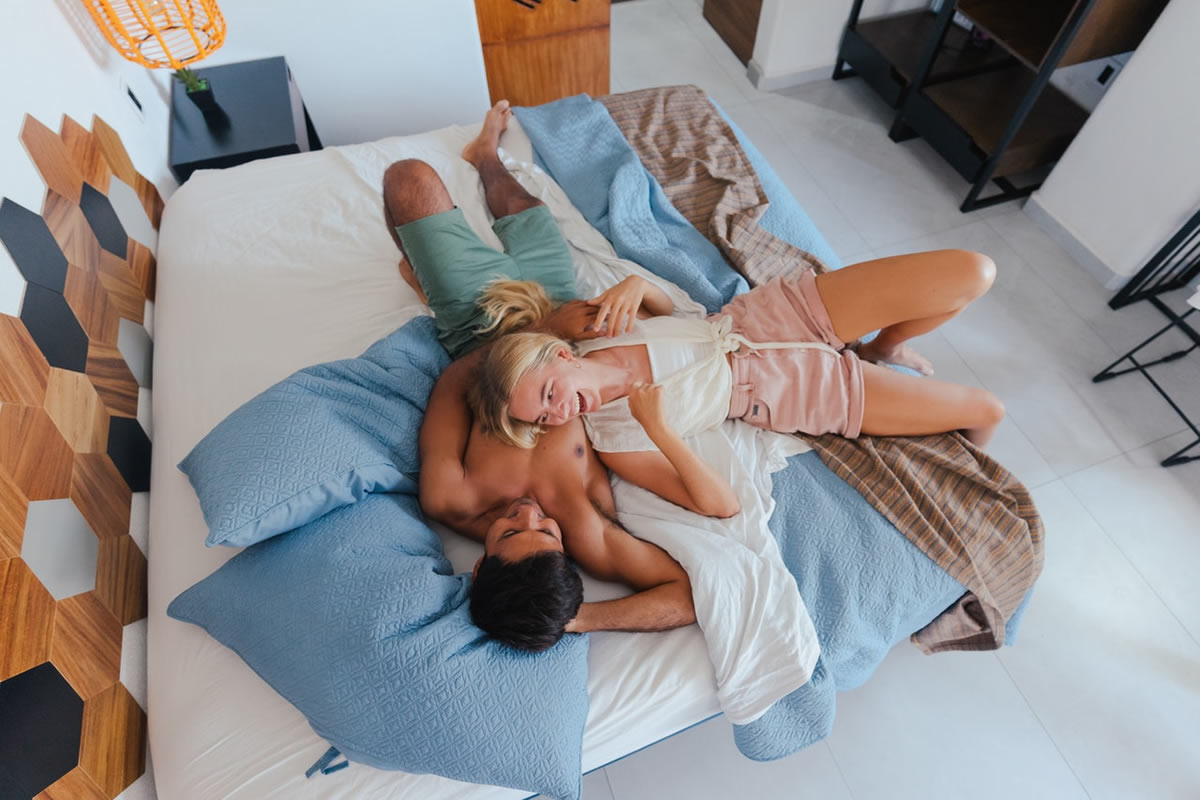 It is possible to have a healthy marriage, but it takes hard work. Just like regular exercise and balanced nutrition can help keep your body healthy, there are things you can do to keep your marriage healthy. Our marriage therapist, Dr. Phillips, suggests these tips for strengthening your marital bond: Spend ti...
Relationship conflict is unavoidable because everyone has different needs and desires. So naturally, these differences sometimes keep us from seeing eye-to-eye, and even minor problems can trigger fights with your partner. Fighting might feel frustrating in the moment, but it can bring growth and improved intimacy to your relationship when handled correctly. In addition, learning to navig...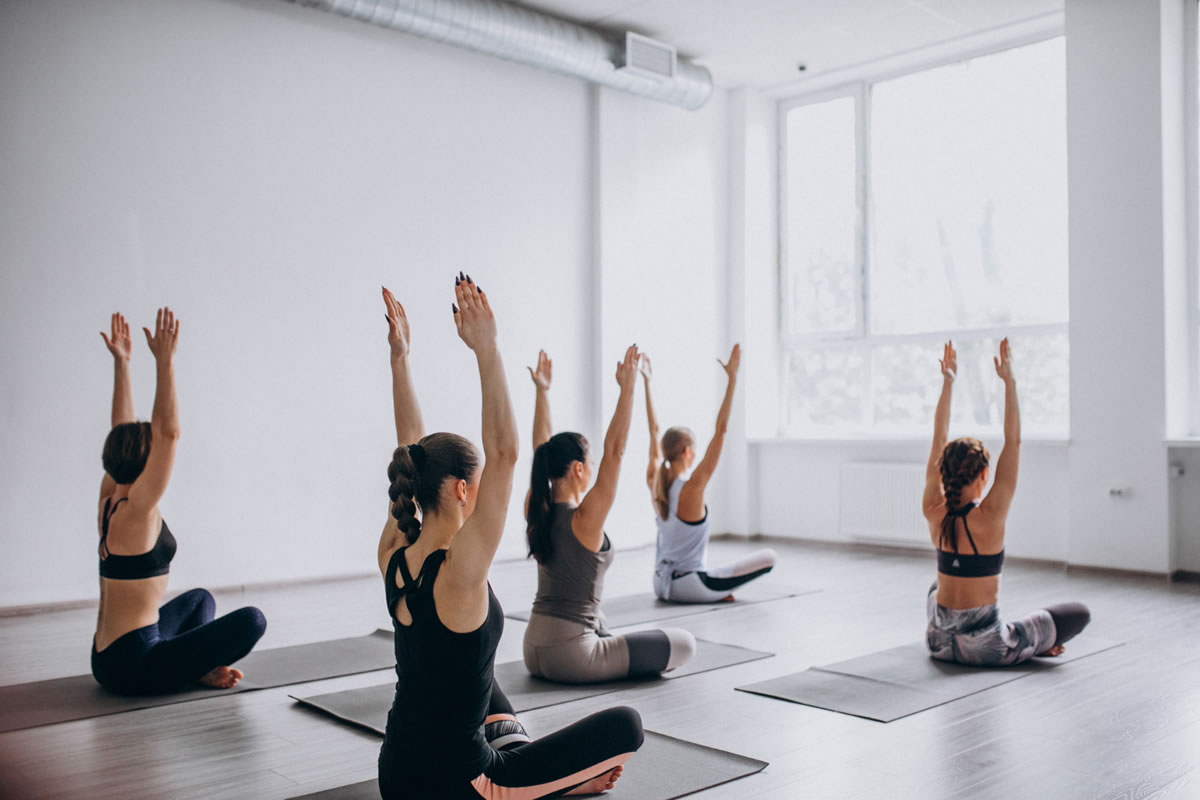 Optimal mental health is good for your body and your mind. Mental health affects you psychologically and physically, so it is essential to keep yourself mentally well. Our therapist in Windermere recommends these habits for better mental health: Be mindful ...
Everyone loves feeling good and having optimal mental health. So, our experts on counseling in Windermere offer these tips and tricks for optimal mental health and overall wellbeing: Improve your physical health While most people think of mental h...
Getting on the same page about significant issues can feel impossible, even in the strongest marriages. For example, it is normal for spouses to have different beliefs, dreams, or ideas on balancing personal and professional commitments, navigating the union, whether and when you have kids, managing finances, and where to live. And that only names a few of the differences you may face....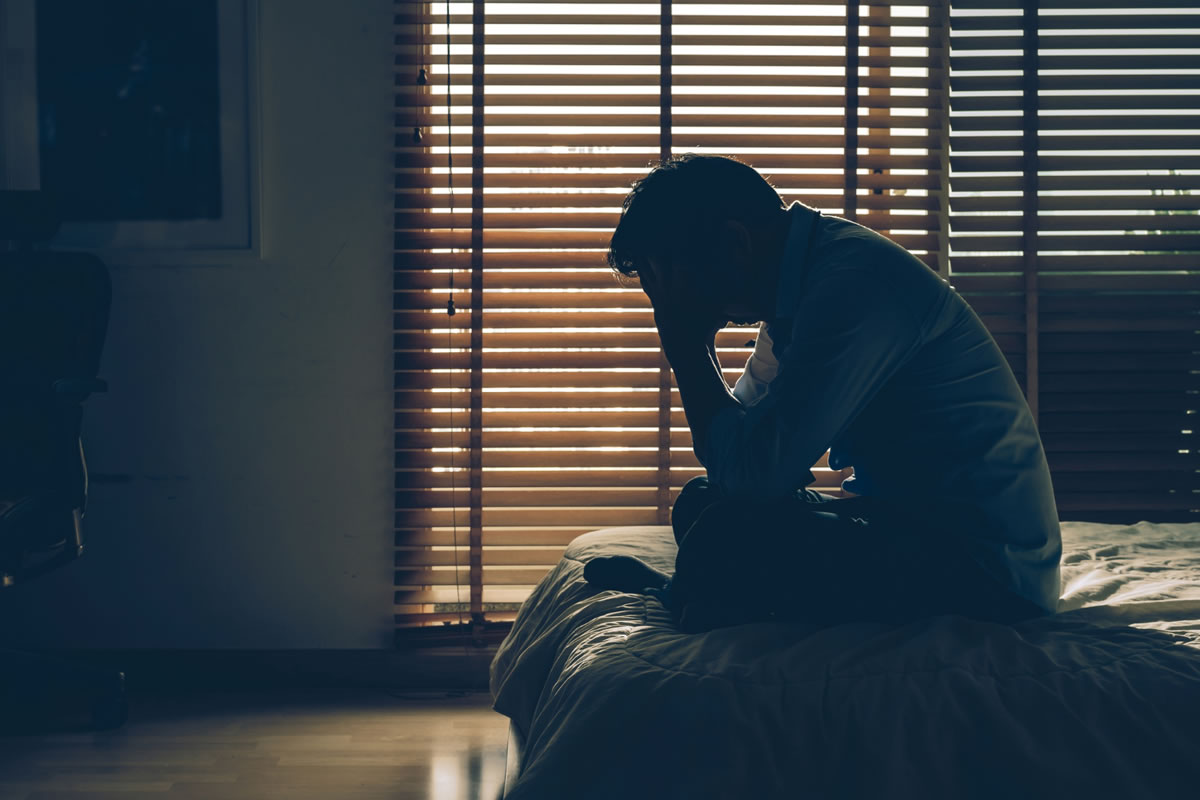 Over and over, research proves that racism leads to trauma for people of color. Therefore, it is essential to know what this trauma looks like and how we can help ourselves or our loved ones who experience racial trauma. Trauma counseling in Orlando can help you understand potential racial trauma origins, symptoms, and treatments for the problem. ...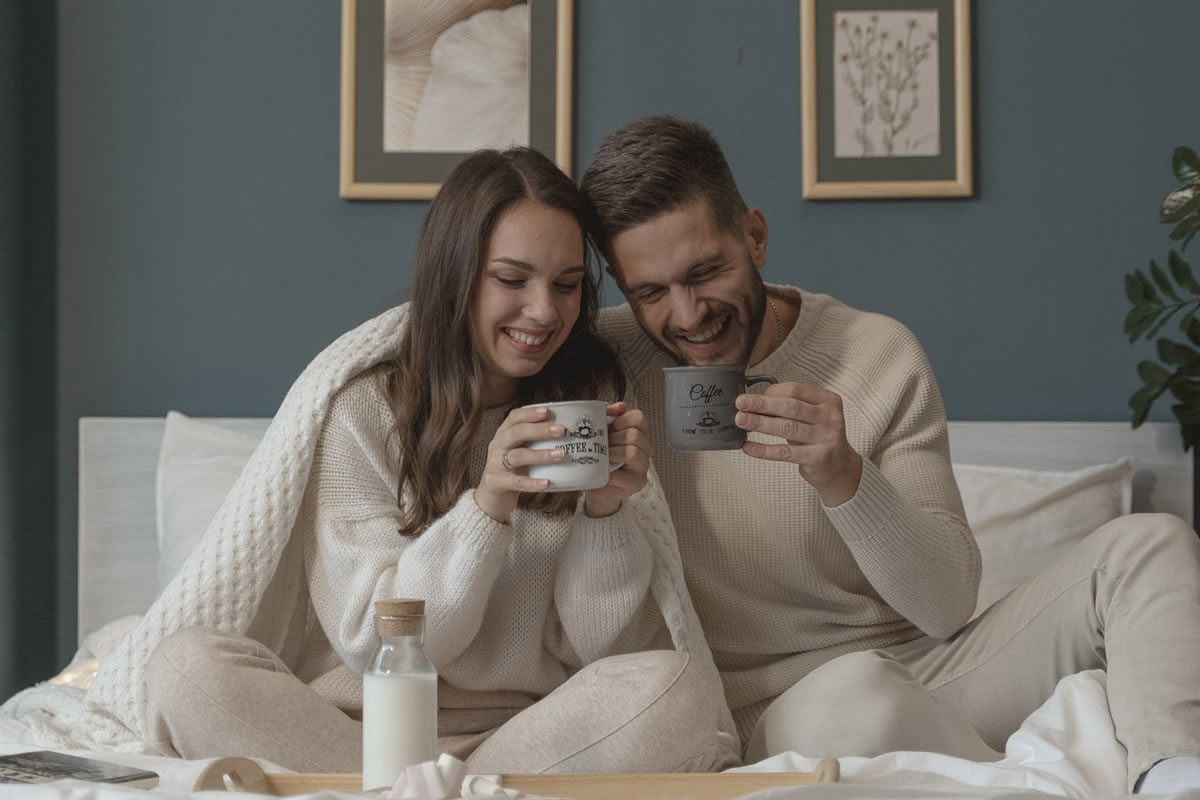 Relationships are never perfect. Even the most perfectly matched soulmates have disagreements occasionally. But your arguments do not have to end in slammed doors, the silent treatment, or uncontrollable sobbing. Instead, most altercations offer your relationship the opportunity for growth. Our experts offer the following tips for healthy fighting that builds respect, compromise, and open...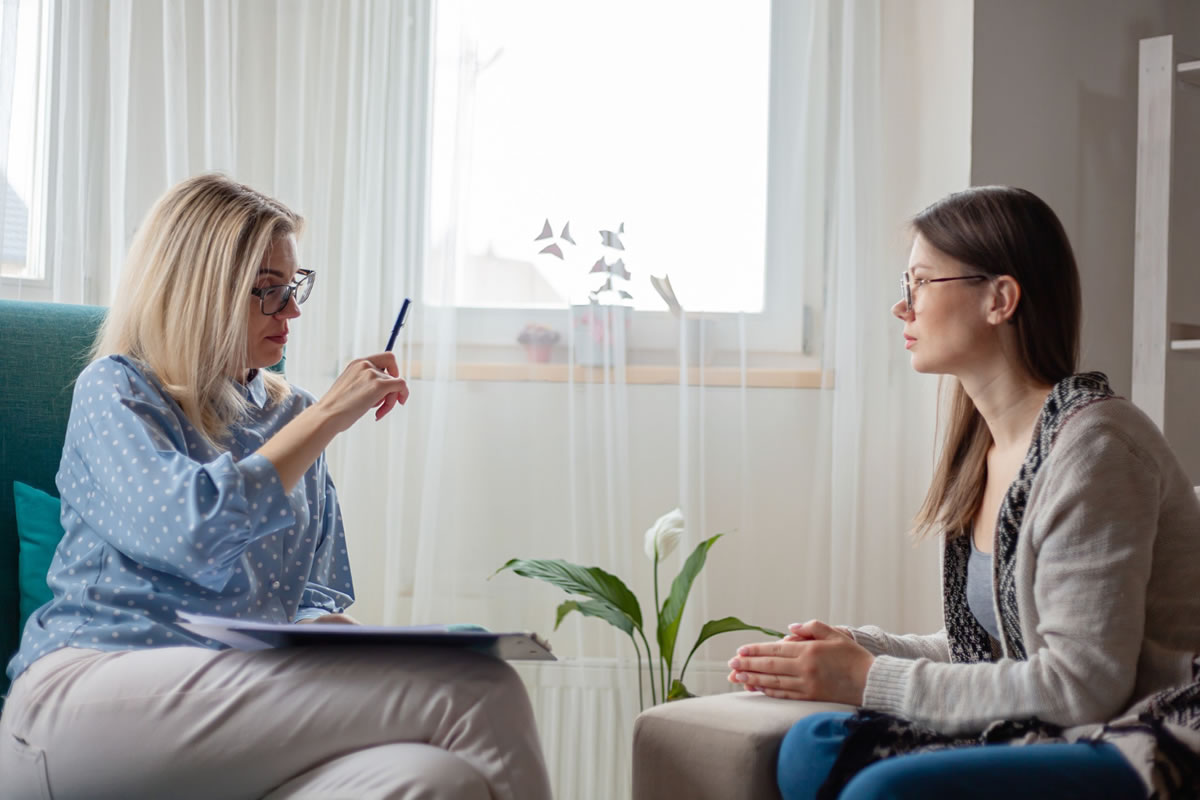 EMDR therapy in Orlando is an evidence-based treatment model to provide trauma-informed care to clients who have gone through distressing situations. This therapy model can help people process trauma in a contained, safe environment to get past the experiences and the raw emotions connected to them. Here is some excellent information about EMDR to consider: ...
Anxiety tends to be different for every person experiencing it, but one way it manifests for many is by popping up as soon as your eyes open. To-do lists and life pressures can seem more significant than usual before you start your day, making it a real challenge to get your day started effectively. Here are some common symptoms of morning anxiety: Worrying as soon as yo...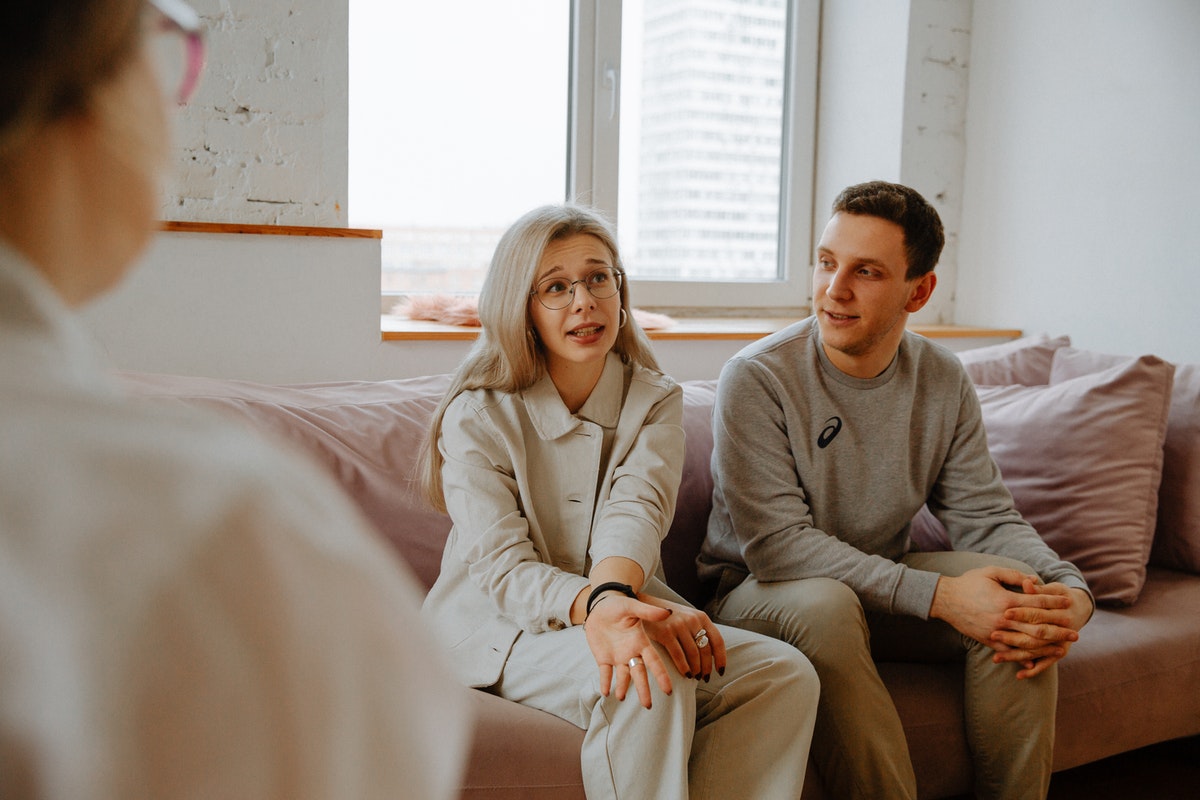 Whether you and your spouse have the same fight repeatedly or you just can't figure out why your relationship is stagnant, a marriage counselor in Orlando can help. Although marriage counseling can give you lots to look forward to, remember that the process is not always easy. Here are some ways for you and your partner to emotionally and mentally prepare for marriage counseling....
Going to marriage counseling is an excellent, proactive action to resolve your relationship issues or explore your attachment styles. Unfortunately, insurance coverage does not traditionally include marriage counseling because relationship problems are not an actual mental health diagnosis. But that does not have to stop you from getting help with relationship issues or developing a healt...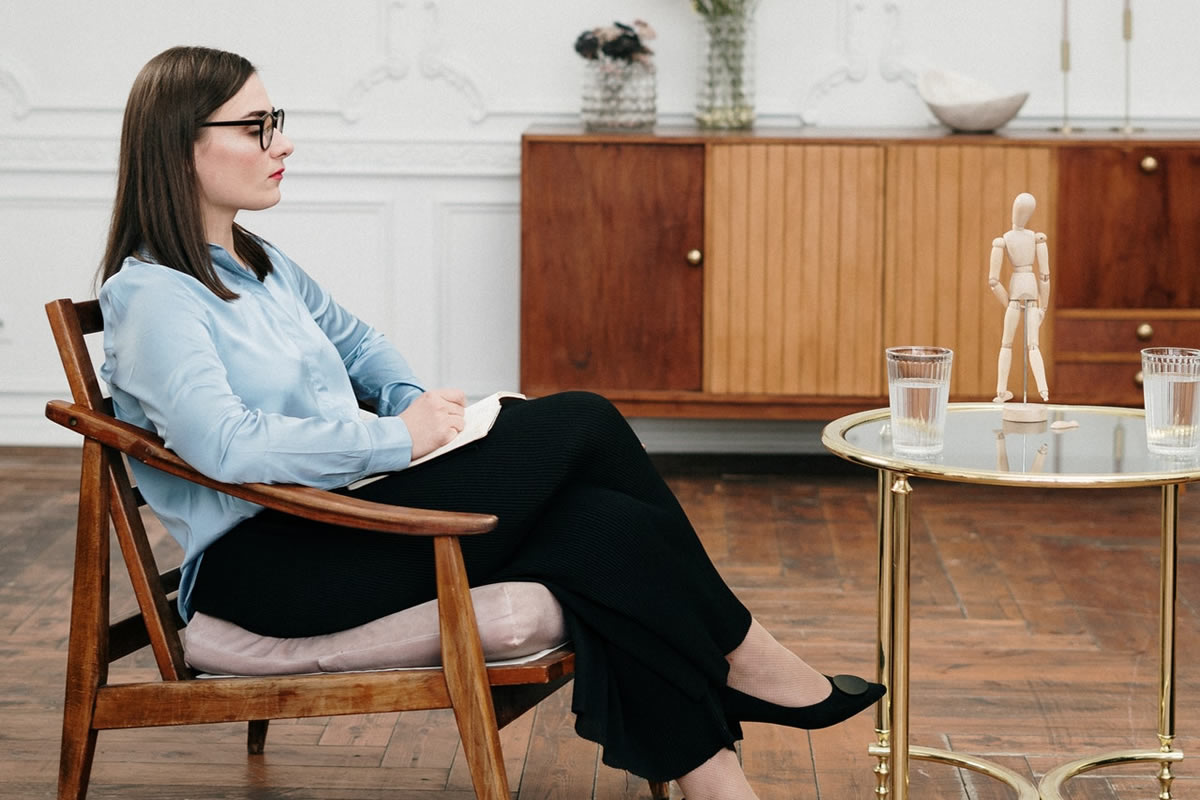 Most people would never consider seeing an out-of-network therapist, but sometimes it makes more sense. If you need individual therapy in Orlando, here are some reasons to consider out-of-network providers. You found the perfect match It is essent...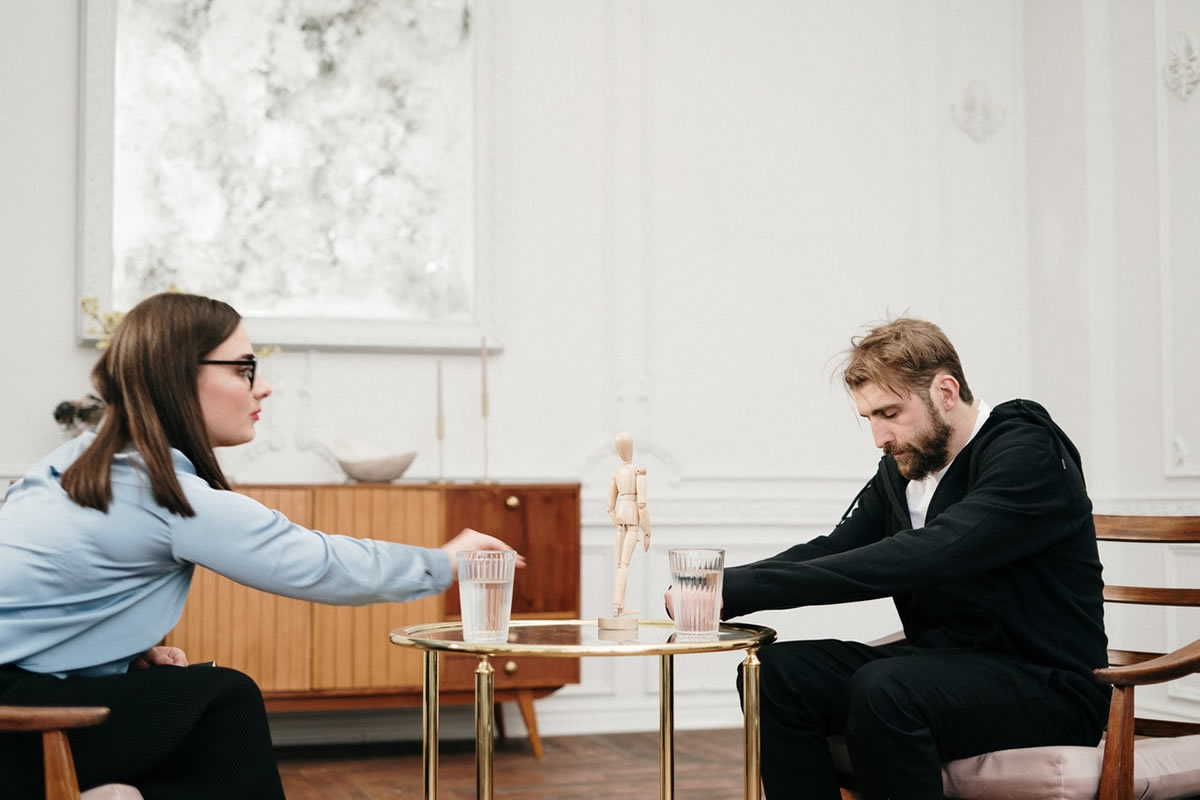 Therapy professionals believe that everyone should have access to a great therapist. However, finding the best provider for individual counseling in Orlando can be overwhelming and challenging. Our experts offer the following steps for finding the right therapist for you. Start therapy when you are ready ...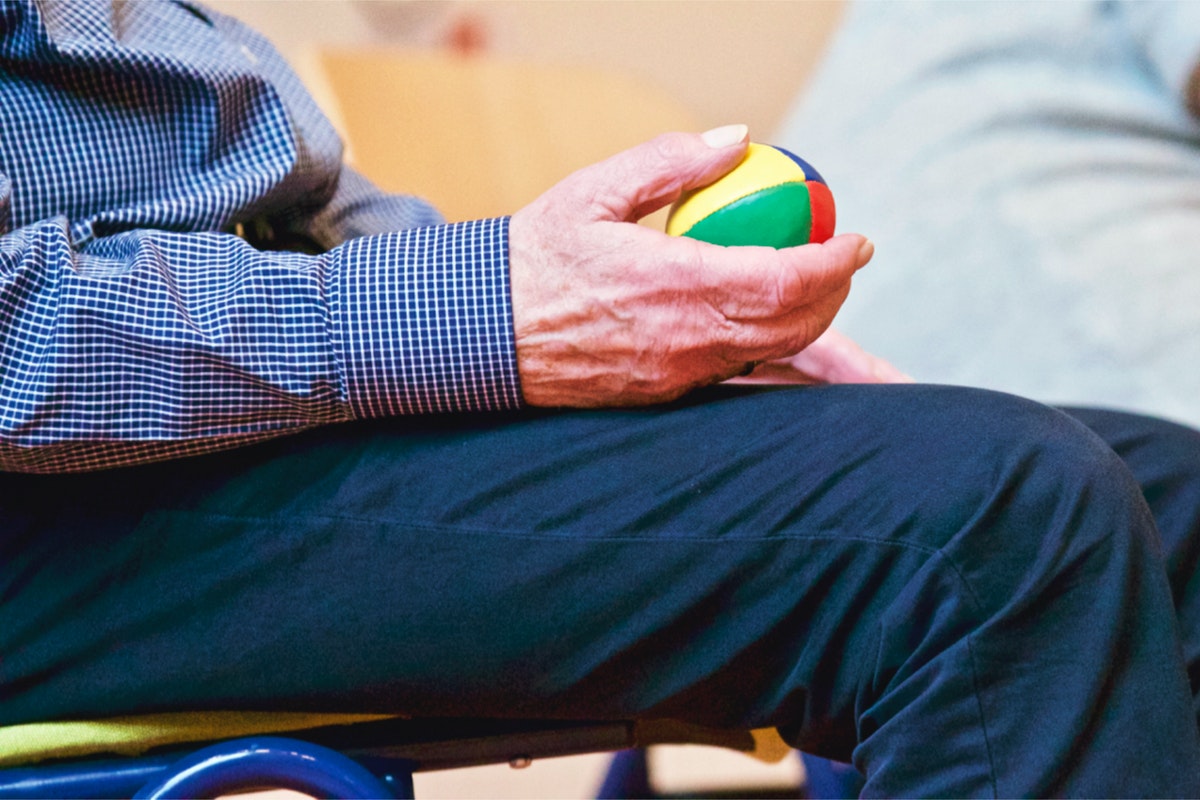 Individual therapy and couple's therapy in Orlando is meant to hold a lot of therapeutic benefit to it. However, some partners and couples have been noted as just looking at therapy as a box to check to meet a requirement or just saying that they appeared in the therapeutic process. There can be a lot of benefits to having a trained mental health professional such as a therapist in ...
Couples' counselors in Orlando have noted that partners can feel stressed or anxious when communicating with their partner due to worrying about coming off as controlling. Societal impressions of being a controlling partner are where one partner is telling the other partner what to do and how to do it with an "ultimatum" of some form or another thrown into the mix as wel...
Trauma therapy in Orlando focuses on helping individuals, male or female, that have experienced an emotionally or physically traumatic event. This trauma therapy could be for a series of life experiences or one significant event. Trauma is subjective. This means that what one person may find easy to endure, another may find it to be traumatizing. No trauma should ever be minimized, regard...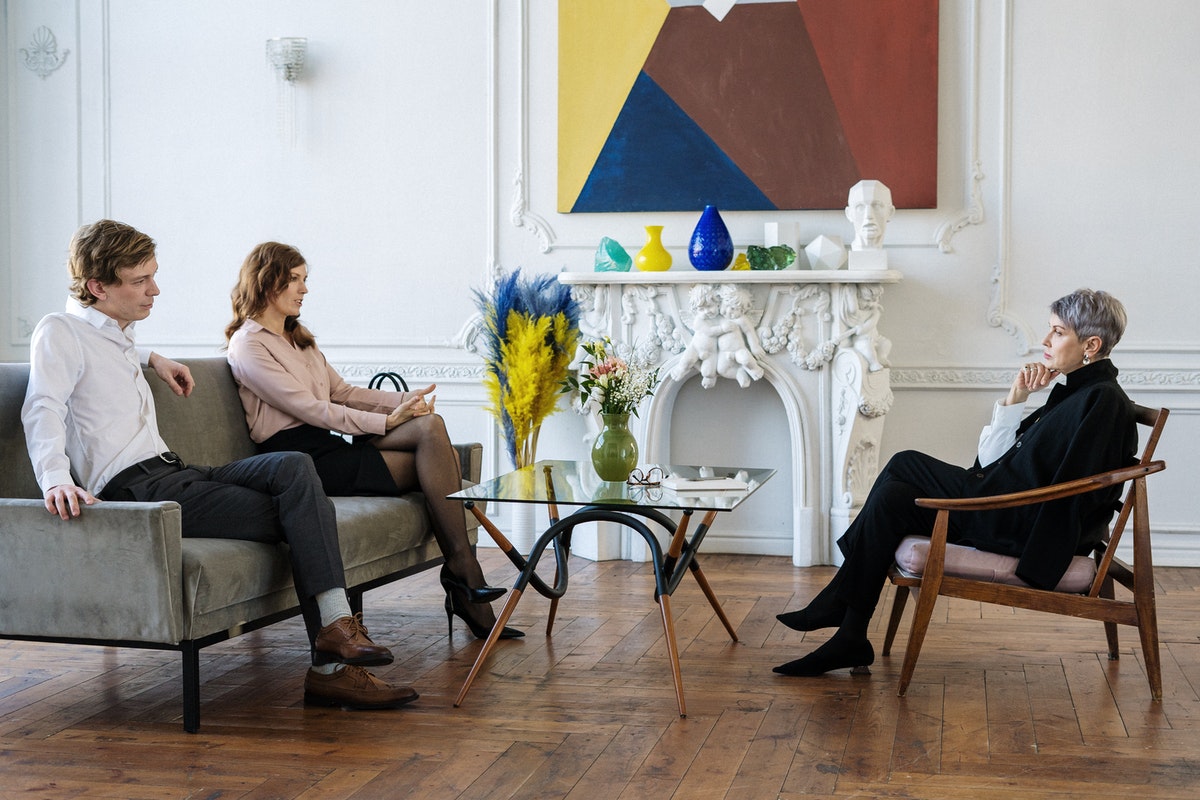 When seeking a couples counselor in Orlando you should be prepared to engage in a process of self-reflection. Not only will you be learning ways to communicate with your spouse healthily, but you will also learn more about why you act or do certain things that can impact the relationship. Finding a couples counselor in Orlando can be the first challenge you face, but the lessons you learn...
Feeling stuck in a negative cycle in your marriage can be one of the hardest hurdles any married couple struggling can face. Marriages are hard work, that is a fact, but they should not create more stress or sadness for you. A marriage that is fueled with criticism, fighting, and cold silence is no marriage at all and any married couple seeking help for negative communication should do so...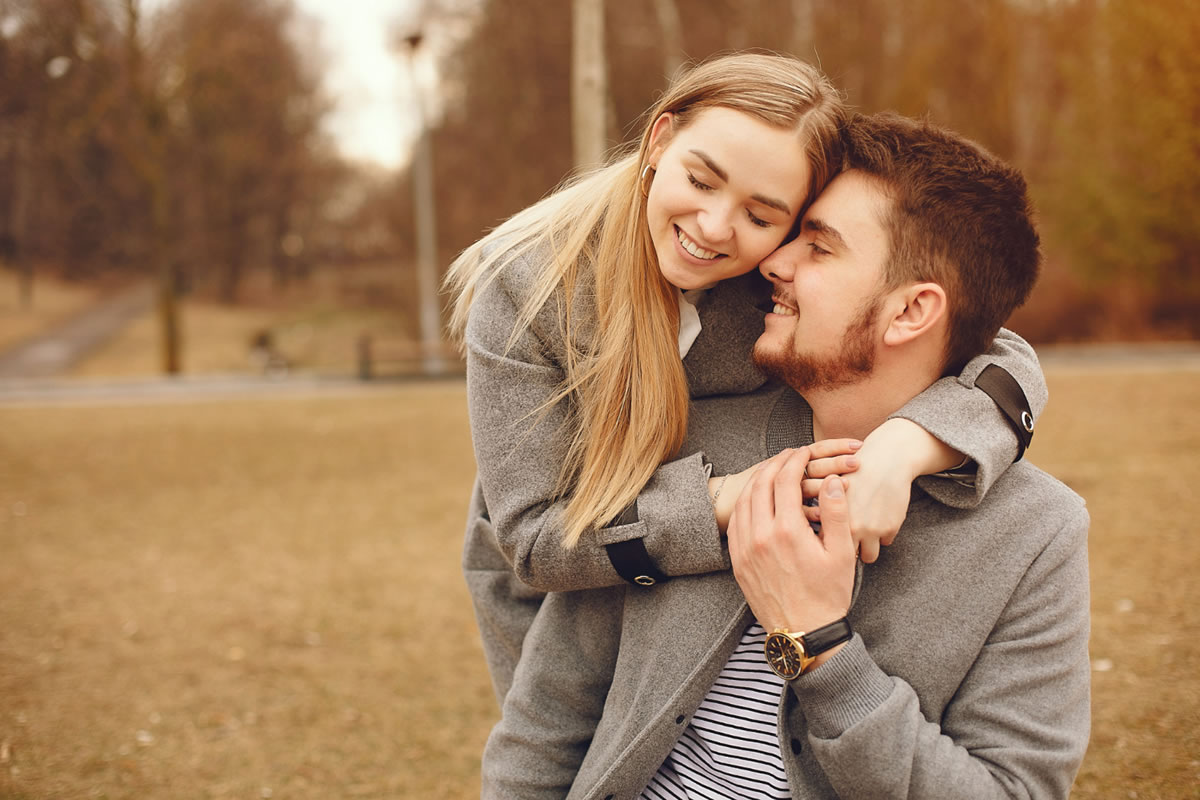 Attraction can be defined in many numerous ways in a relationship. Often, marriage therapists suggest that most attraction in a relationship occurs when the needs of each partner are being met. However, having a clear definition of what attraction can look like in a relationship can lead to the fulfillment and finding of a long-lasting, positive relationship. Initially, attracti...
How do I pick the right people from online dating apps? How do I avoid something like the Tinder Swindler? These are questions you might be asking yourself and still wondering if online dating is right for me? Online dating is becoming coined as dating of the future. Between mobile apps and websites that allow you to connect with individuals from anywhere in the world in the pursuit of lo...
Couple's therapists in Orlando would agree that a relationship is about embodying the basic need for fun which incorporates learning. A relationship gives both partners the ability to experience this fun by learning about one another and how a relationship can enhance the individual persona and capabilities. However, what happens if a partner forgets to keep their partner "updat...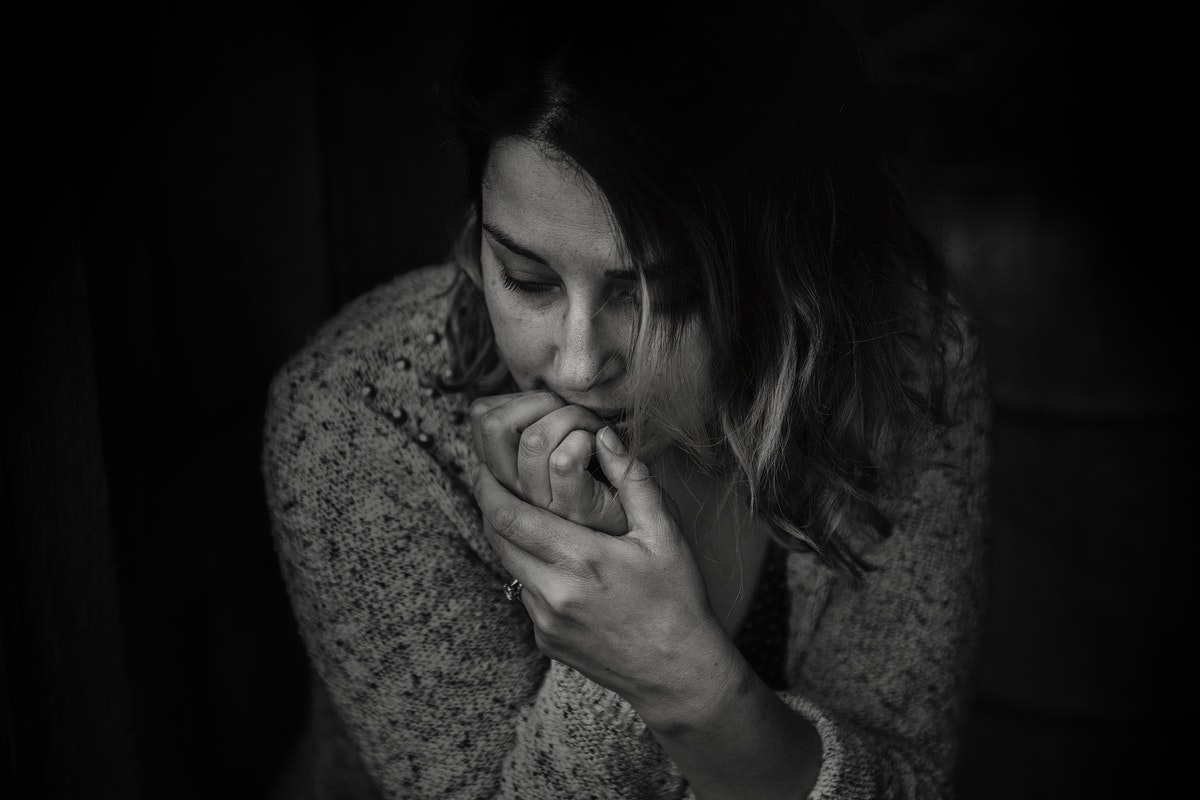 Anxiety therapists in Orlando would agree that the majority of clients coming for anxiety therapy in Orlando are having difficulty making choices. Choices and decision-making can be one of the most stressful moments a person can experience. What exactly makes this so stressful? Avoiding the "What-Ifs...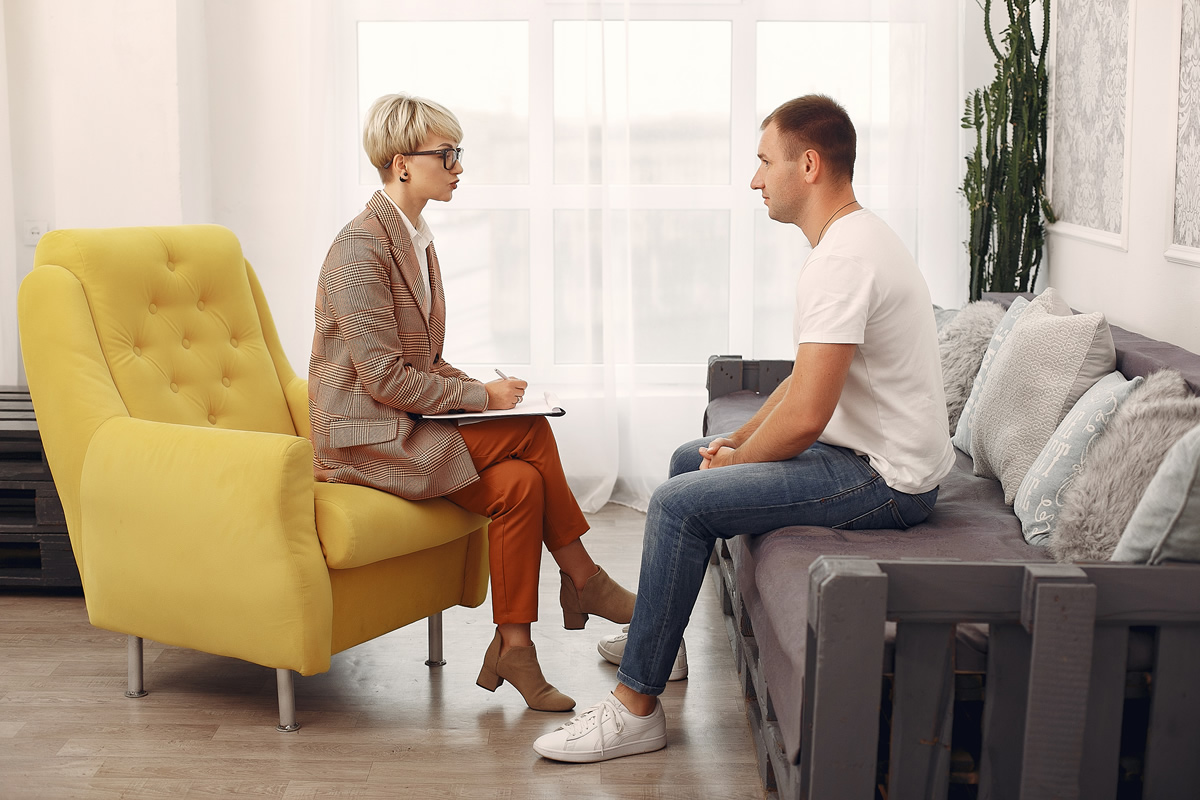 Eye Movement Desensitization and Reprocessing (EMDR) therapy is a premier treatment choice for trauma-induced problems. Though this treatment option is typically applied in people with PTSD, it can also benefit people suffering from depression, anxiety, and other types of psychological distress. Unfortunately, not knowing what to expect from EMDR therapy in Orlando can cause feelings of t...
Everyone experiences anxious feelings occasionally, but anxiety disorder sufferers deal with excessive and frequent panic, terror, fear, and anxiety in typical daily situations. If these feelings keep you from functioning normally or negatively affect your quality of life, they are not healthy. Common anxiety disorder symptoms include: Obsessing about the panic...
While every relationship is unique, one thing that every married couple can count on is conflict. Conflicts can range from financial disagreements to infidelity. With that in mind, as long as you are willing to follow expert advice and put forth the required effort, reconciliation is possible. In addition, it is essential to avoid stonewalling, contempt, defensiveness, and criticism when ...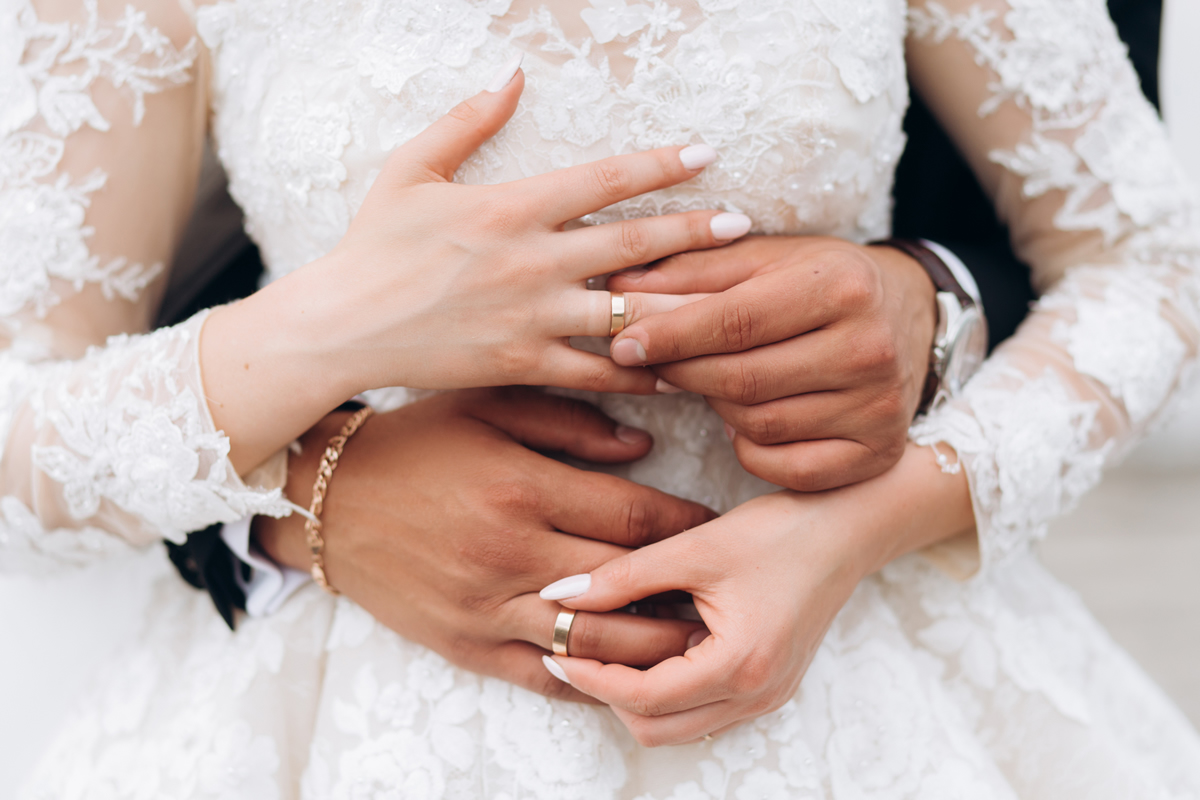 A great marriage requires commitment from both partners. Marital problems can arise due to many scenarios, sometimes leading to separation or divorce. However, there are ways to work through differences and conflicts, even if you and your spouse have grown apart. Positive outcomes are possible when both spouses are willing to put in the effort and work to reconcile. The rebuildi...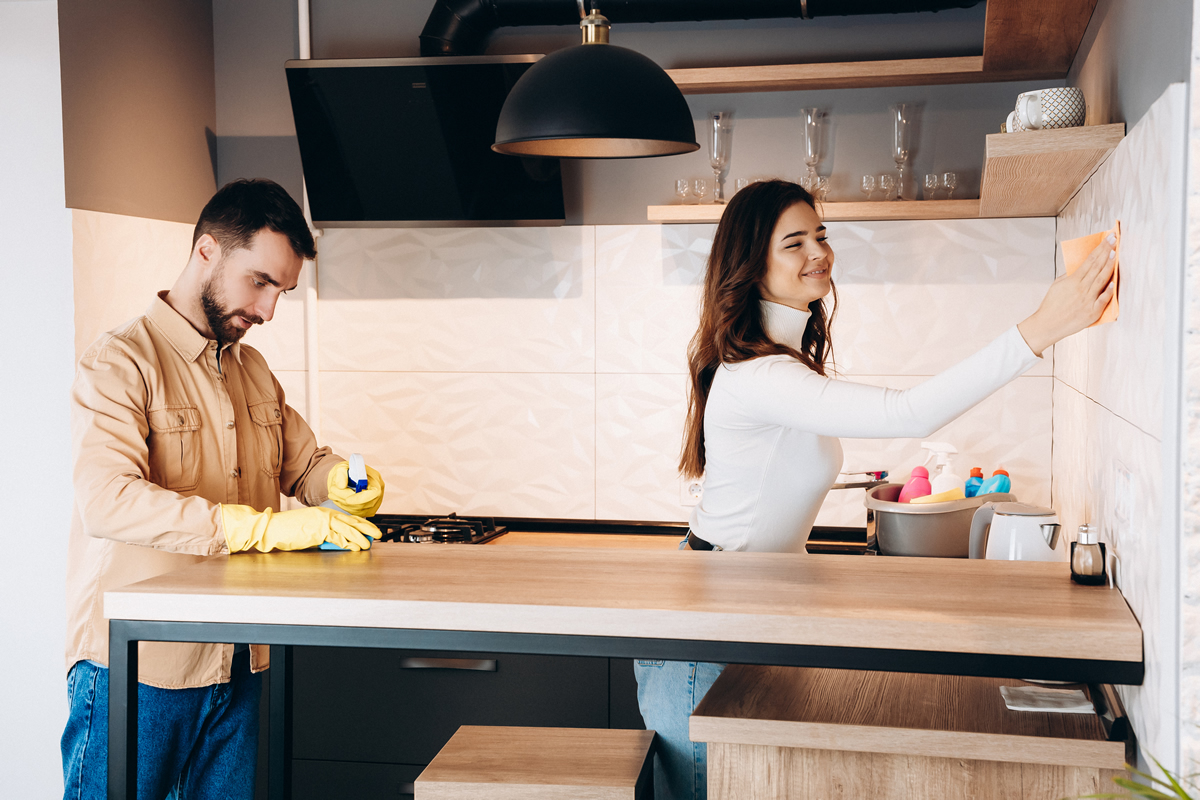 Making your spouse feel loved and special requires some effort and knowledge. However, these small, simple gestures help you reinforce and express your love for each other. Our experts on marriage counseling in Windermere offer the following ways to make your spouse feel appreciated and improve the quality of your partnership. ...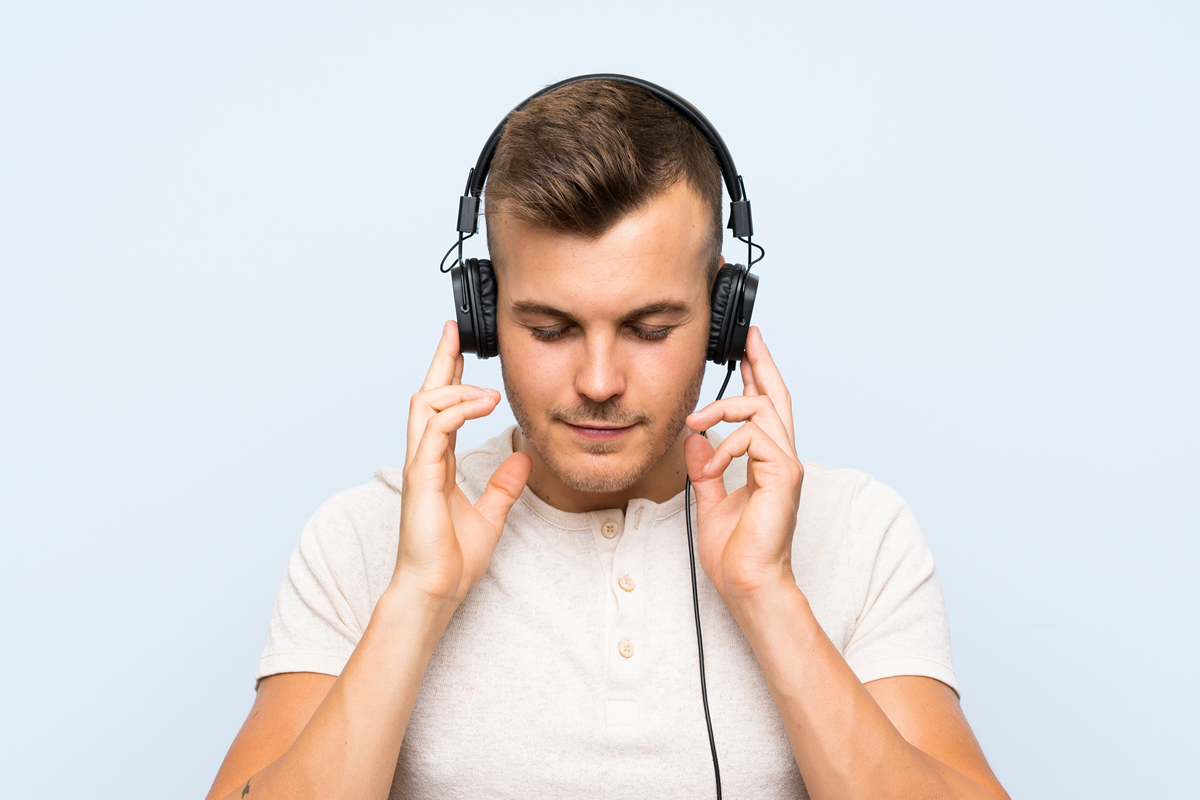 Anxiety is famous for becoming a problem at the most inopportune times. Whether you are taking a test at school or commuting to work, the world cannot always come to a halt just because you are experiencing an anxiety attack. While more involved coping mechanisms like meditation classes and relaxing baths are lovely for easing your anxiety, sometimes you do not have the time to do them. L...
Depression can make every aspect of your life feel more challenging. Getting out of bed, going to work, and hanging out with friends can all feel like a chore. Fortunately, you can do things to enhance your quality of life and manage your symptoms. Our Windermere counseling professionals offer the following tips for coping with depression. ...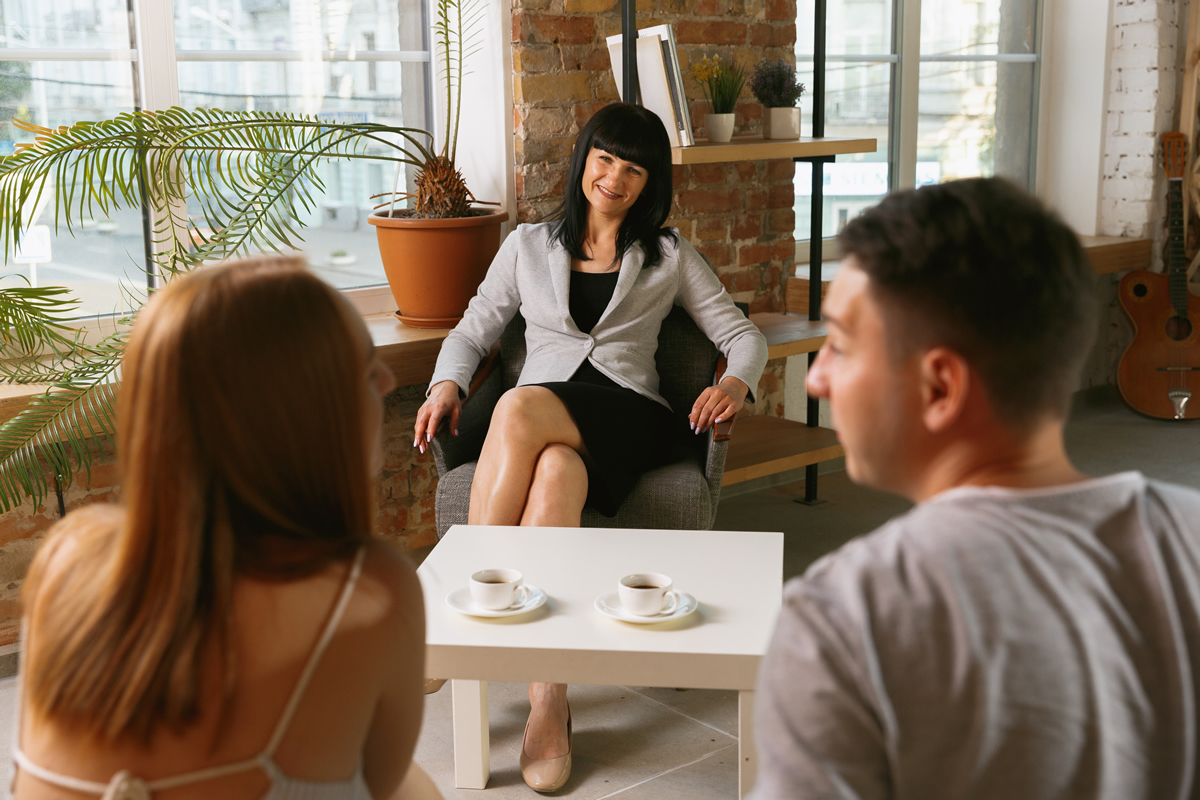 If your marital relationship is inundated with problems and conflict, you probably want to meet with a marriage counselor in Orlando to make things more manageable. You are likely also wondering how to mention it to your partner without hurting their feelings or starting a fight. Getting counseling is a big step for some people, so it may be challenging to discuss. If you do not know how ...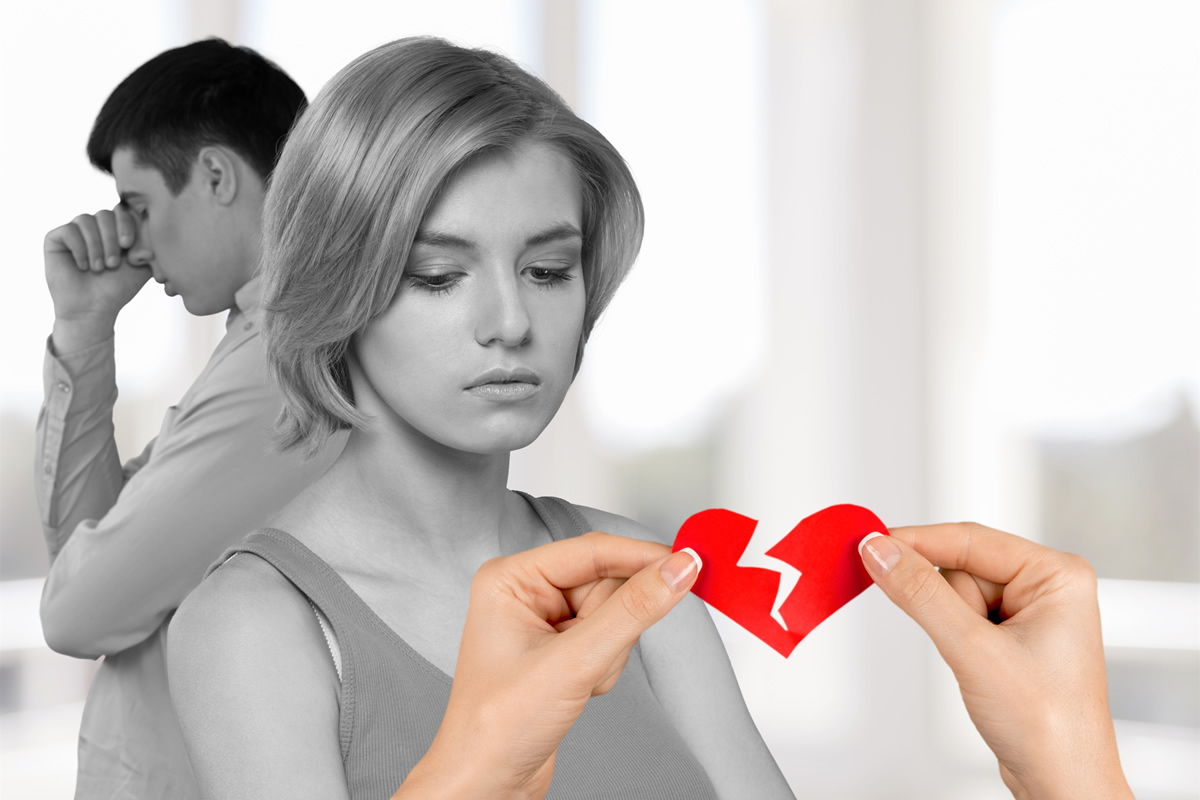 Even the strongest marriages experience issues and conflicts. Our experts on marriage counseling in Orlando present the following things that can ruin your marriage. Refusing professional help Your efforts to fix your marital issues on your own of...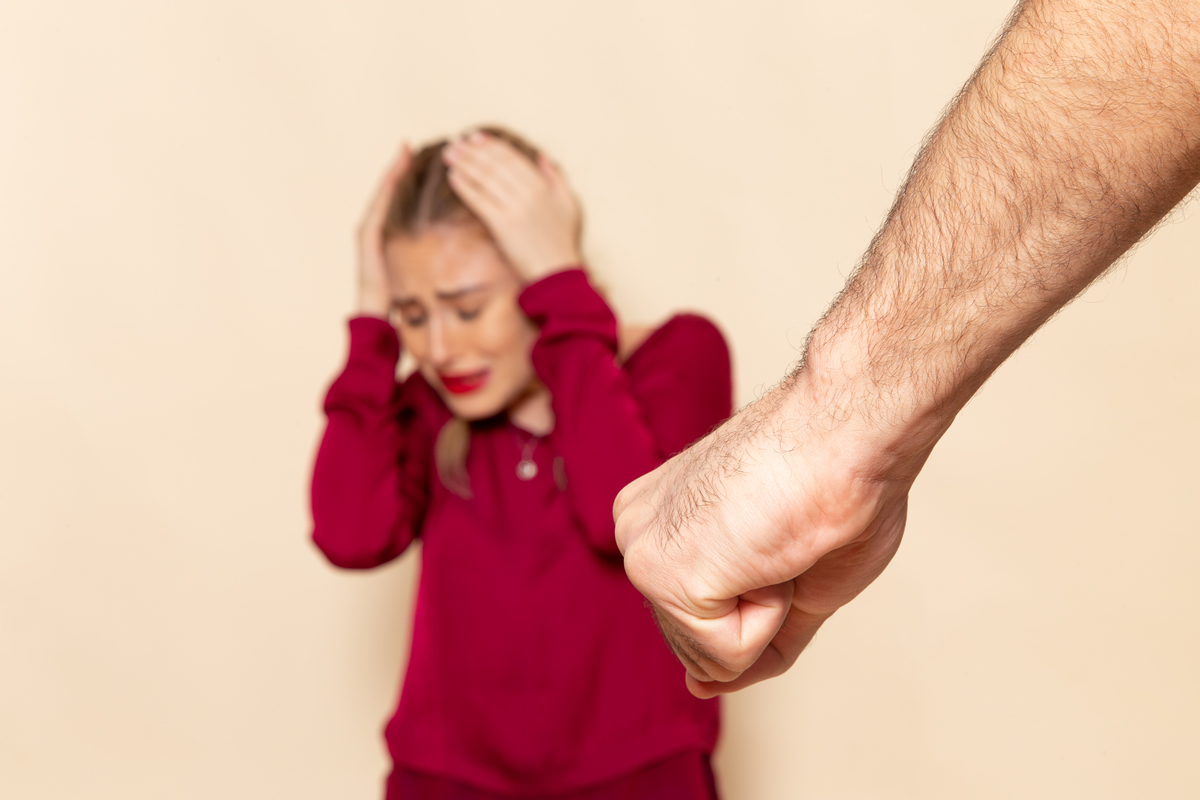 Intimate partner violence is a way to control or hold power over another person. It can include financial, emotional, sexual, or physical abuse or any combination of them. Studies show that around 25% of women in America have been victims of physical intimate partner violence at some point. This statistic alone makes it essential for people to know more about the issue. Our experts on ind...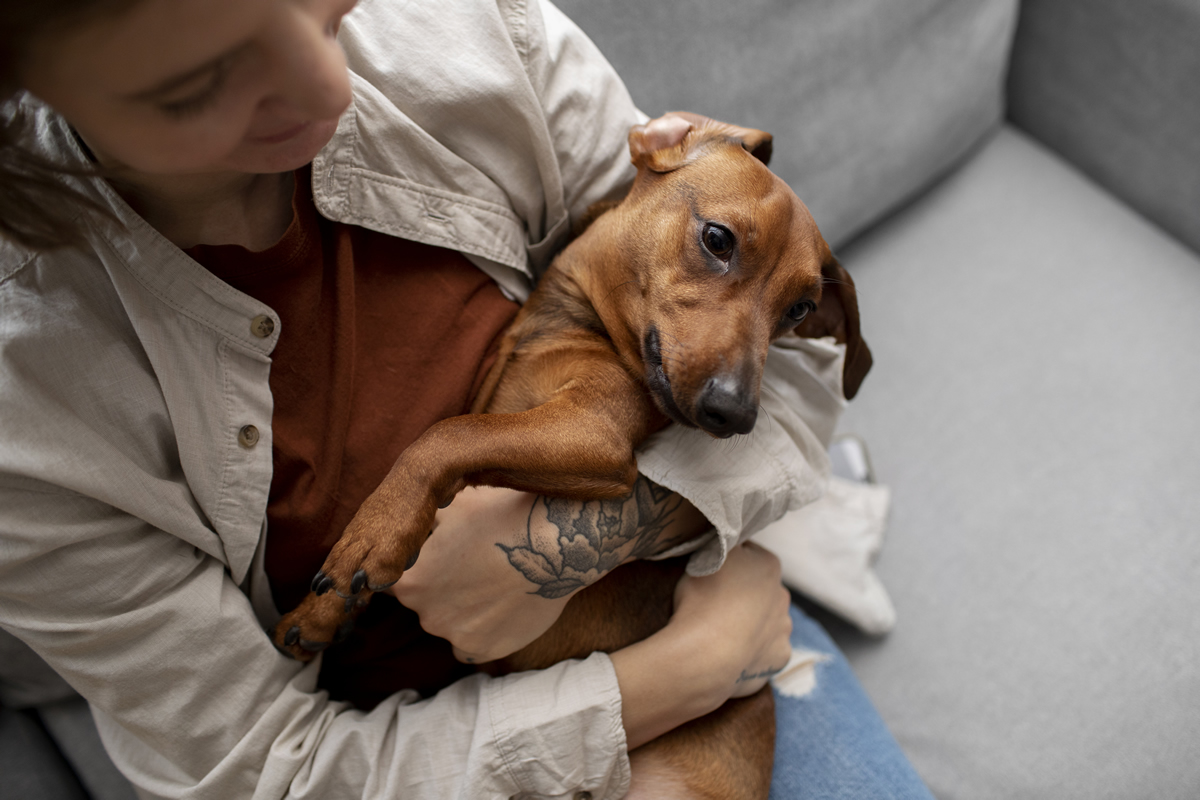 Nearly every person on earth deals with loneliness at some point in their life. The emotion can be particularly bothersome around Valentine's Day, the holidays, and periods of extreme stress. Studies show that more than half of Americans struggle with loneliness. Most people do not know how to cope with the feeling and typically do not enjoy talking about it. Other than the emotiona...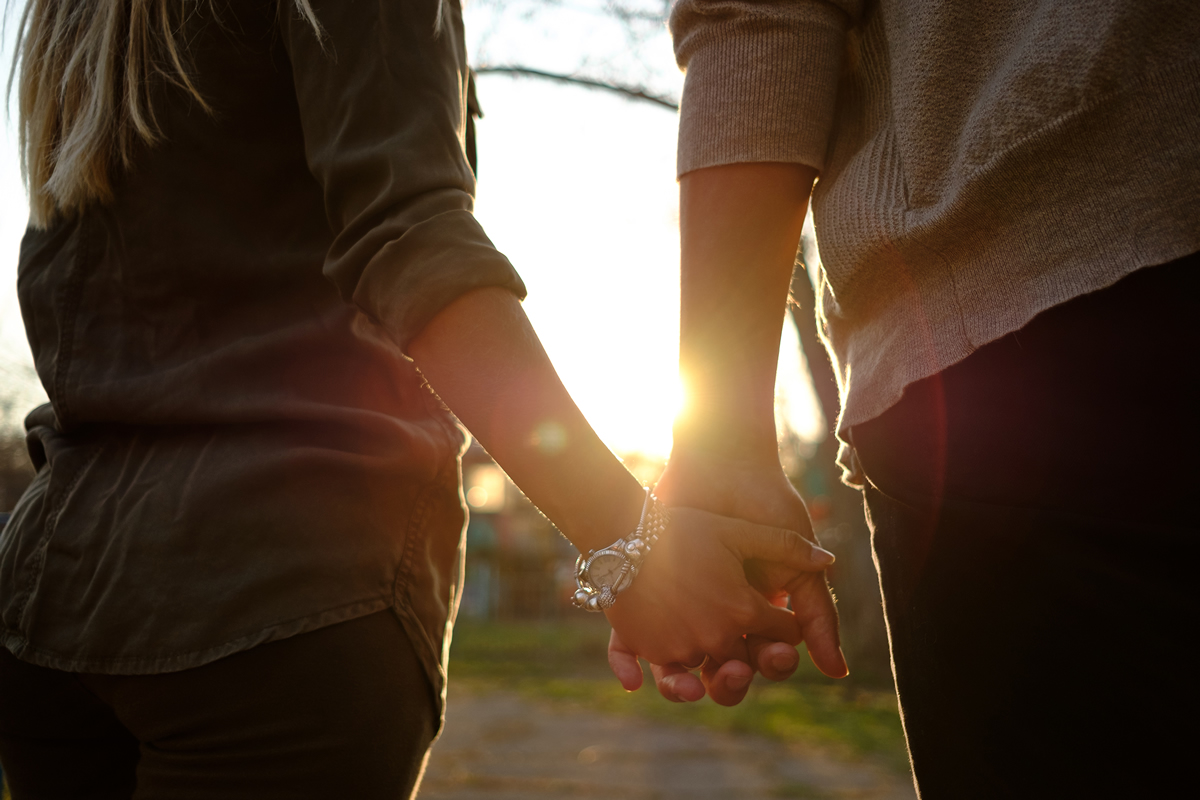 Marriage is not always a walk in the park. It requires commitment, work, and responsibility. However, if your marriage is experiencing complex challenges, there is hope for strengthening your relationship and emotional connection. Our experts on in-home marriage therapy in Orlando offer the following ways you can improve your marriage today. ...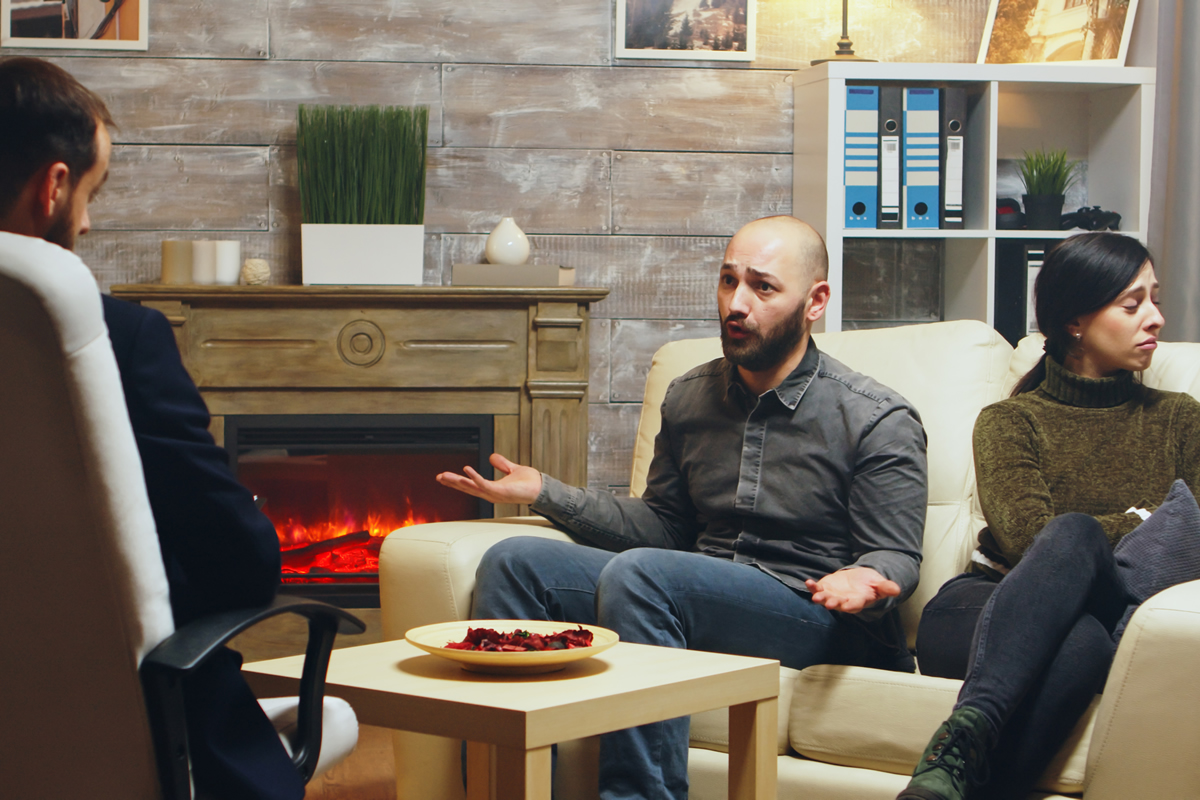 Every couple can benefit from marriage therapy, whether they have been married for 30 years or a week. In-home marriage therapy in Orlando teaches you effective communication techniques and the best ways to cope with relationship challenges. Many couples choose therapy as a precaution for future problems, while others attend therapy because they are in the midst of a relationship crisis....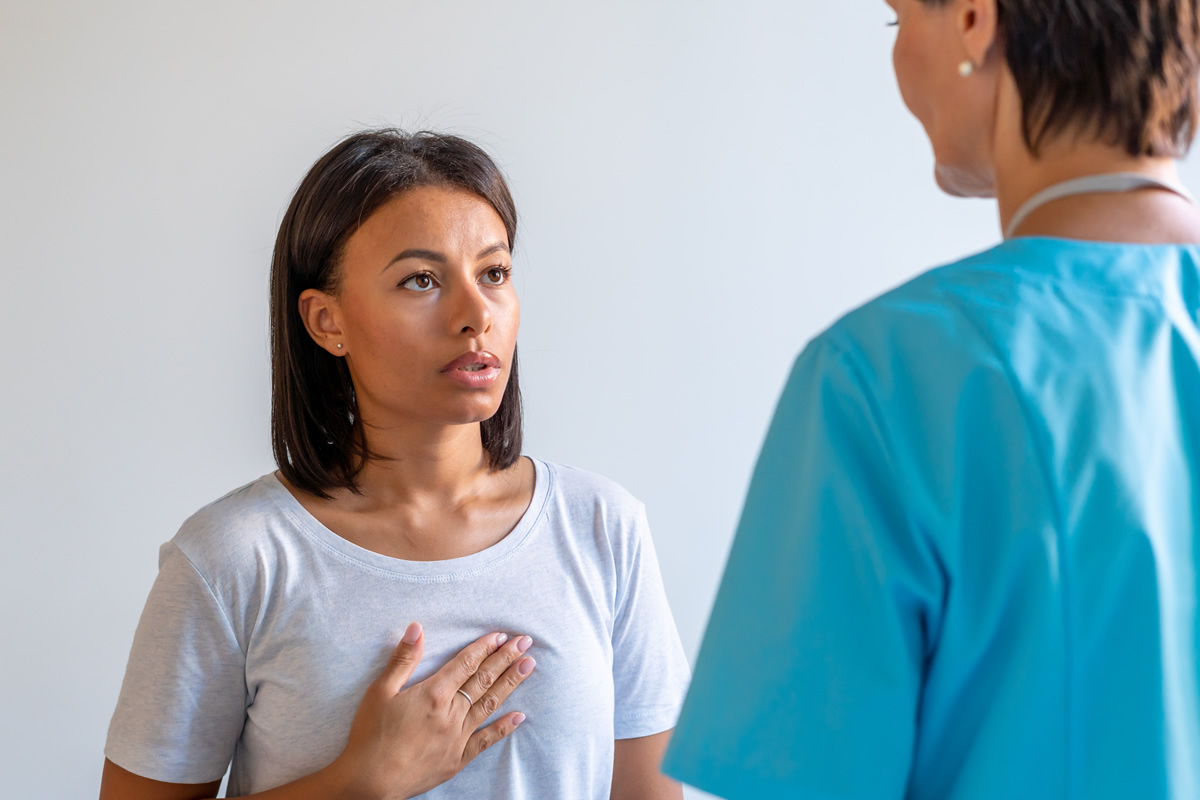 If you have gone through any trauma, it can be excruciating to deal with daily life. You may have no idea how to begin healing or process what you have experienced. Most trauma survivors long to feel safe again because the effects of trauma are so intense. It is essential to remember that even when you feel hopeless, various support groups and trauma treatment options can help you get pas...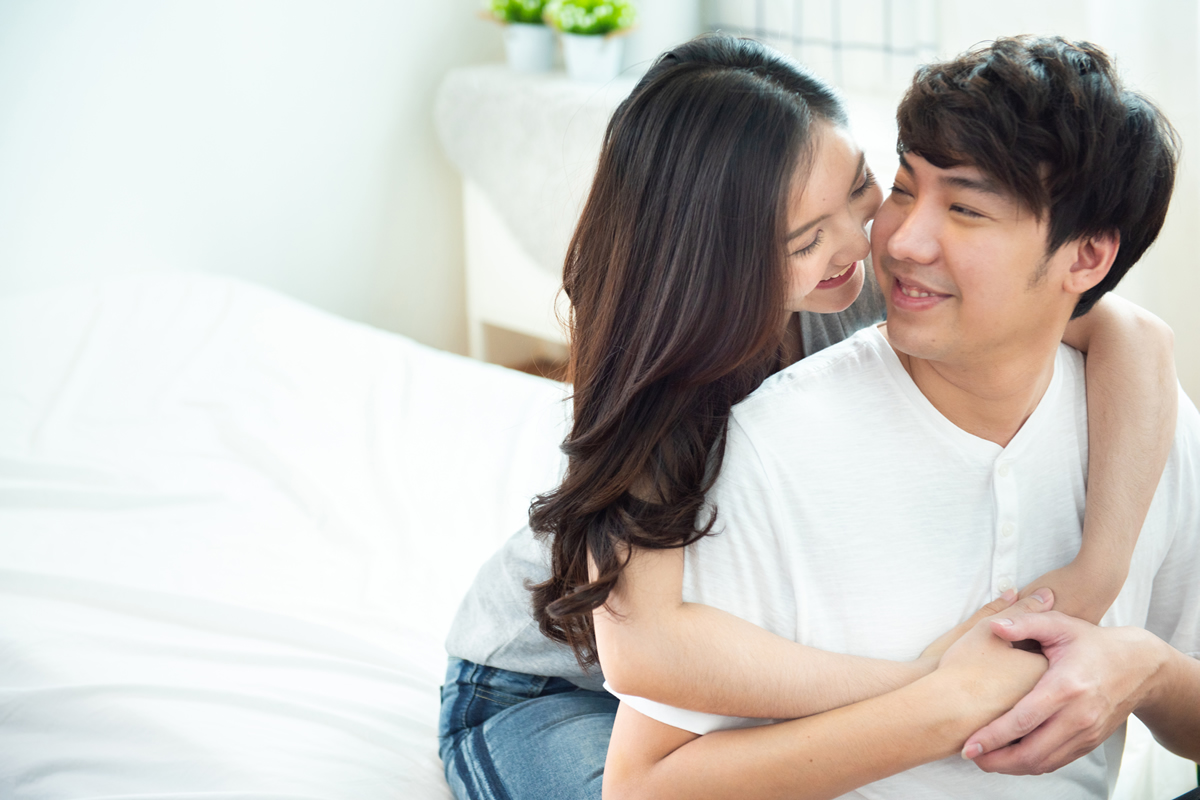 It is no secret that relationships require hard work and commitment to succeed and that relationship problems are expected. Most couples experience conflict, but the smart ones find guidance and comfort from a qualified therapist. Couple's therapy is where a licensed counselor works with a team to enhance their relationship. Like any other type of therapy, couple's counseling dema...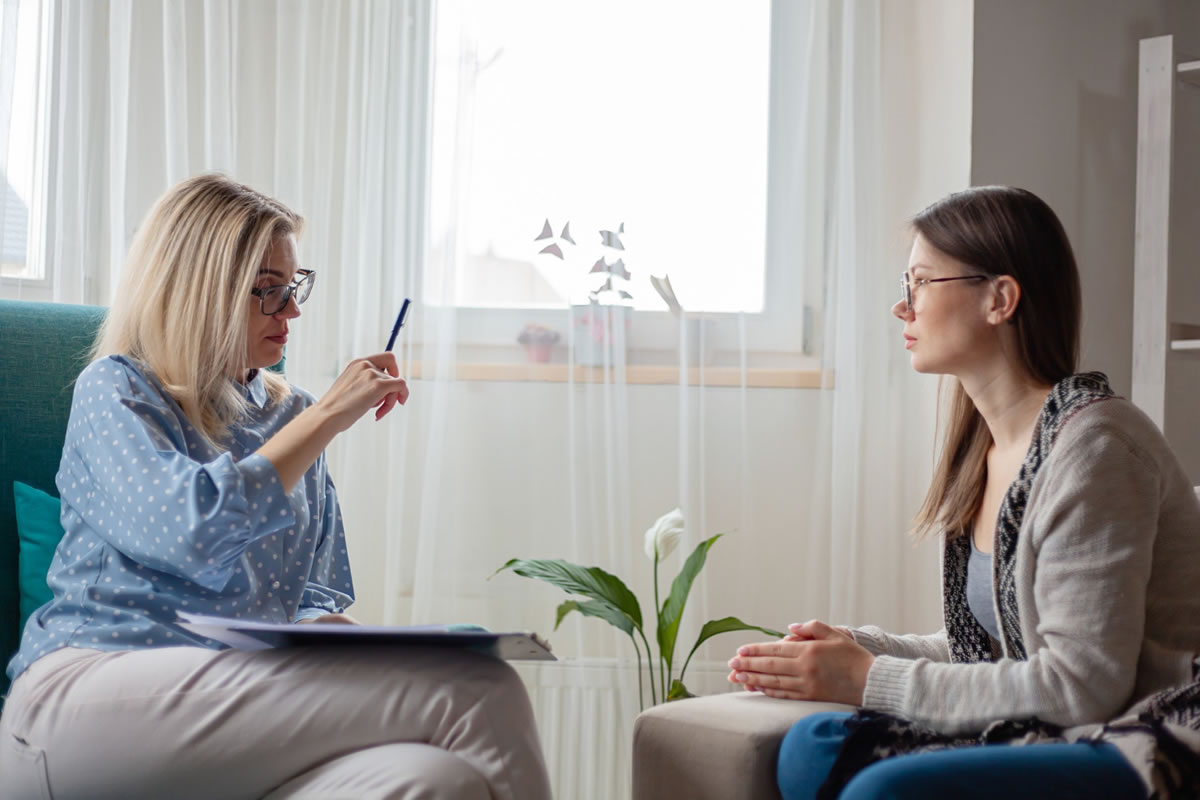 Eye movement desensitization and reprocessing therapy is a relatively new type of psychotherapy developed in 1990. This therapy is a highly effective treatment for people suffering from trauma, PTSD, panic, and anxiety. In addition, it is known as a way to get past your past. This approach has been validated clinically with over 30 controlled randomized studies. This integrative...
Anxiety symptoms can often be debilitating, causing panic attacks, racing thoughts, and sleepless nights that come virtually from nowhere. Fortunately, anxiety is considered highly treatable. Studies show that more than half of patients who undergo therapy for depression, anxiety, and other mental health problems, experience significant improvements in their mental health. With ...
Many couples who spend more than a year in therapy find that things have not changed. Unfortunately, in many cases, therapy providers without professional marriage therapy training often open their doors for marriage counseling. In addition, many therapists who advertise themselves as marriage therapists may only be trained in individual therapy, which differs dramatically from Dr. Philli...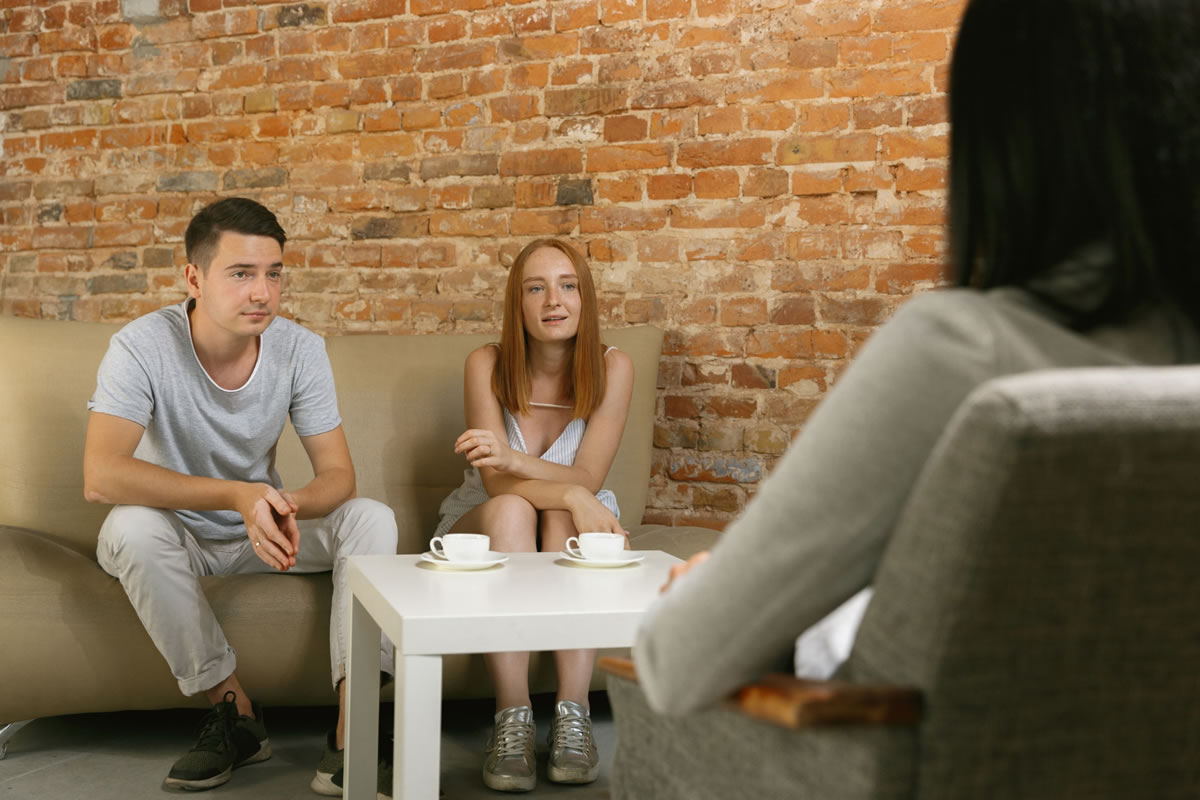 Research has found that the average married couple waits nearly six years before seeking assistance with marital problems. That is a really long time to live in an unhappy relationship. So if you consider attending therapy to improve your marriage, it is helpful to consider the many benefits of marital counseling. Experts offer these top reasons to see Dr. Phillips, marriage therapist....
There are clear indications that signal when you and your spouse might benefit from marriage counseling. For example, ongoing relationship problems harm each spouse's physical well-being and mental health. In addition, relationship troubles can impact your children negatively. Finally, marital conflicts can frequently lead to partners saying things that hurt the other deeply. A growin...
When you consider therapy, whether to recover from trauma, improve your mental health, adjust to new life phases, or fix a relationship, finding the best therapist is the first step you should take. Research has found that the relationship between a patient and a therapist is likely to impact their growth significantly. This makes it essential to do research, ask the right questions, and ...
Everyone has bad days and good days. However, when your bad days outnumber good days, or when a single bad day makes it more difficult for you to be in balance, it is time to consider professional help. Beginning therapy can be a challenge, especially when it's your very first time talking with a professional. Unfortunately, many people wait to see a counselor until their situations b...
The best way to make it through a divorce is to avoid it altogether. Of course, divorce is inevitable at times, but if you still love your spouse and are committed to your relationship, divorce is the last card you will want to play. Saving your marriage is a far better option, especially if you have ideas for doing so. When things begin going bad, they can continue to get worse unless yo...
Do you feel like things are not going great for you and your spouse? Does your partner seem resentful, aloof, and stern every time you speak with each other? In cases like this, you often expect them to come around, let go of the anger, and become their usual selves within a particular time. But, unfortunately, sometimes it does not work like this, and instead, one day you may come home t...
Since psychology's birth, various therapeutic approaches have developed to help people work through their problems. One relatively new therapy, at least regarding the length of time others have been used, is EMDR therapy, or eye movement desensitization and reprocessing therapy. Our experts on EMDR therapy in Orlando offer the following information on how therapists can use it to trea...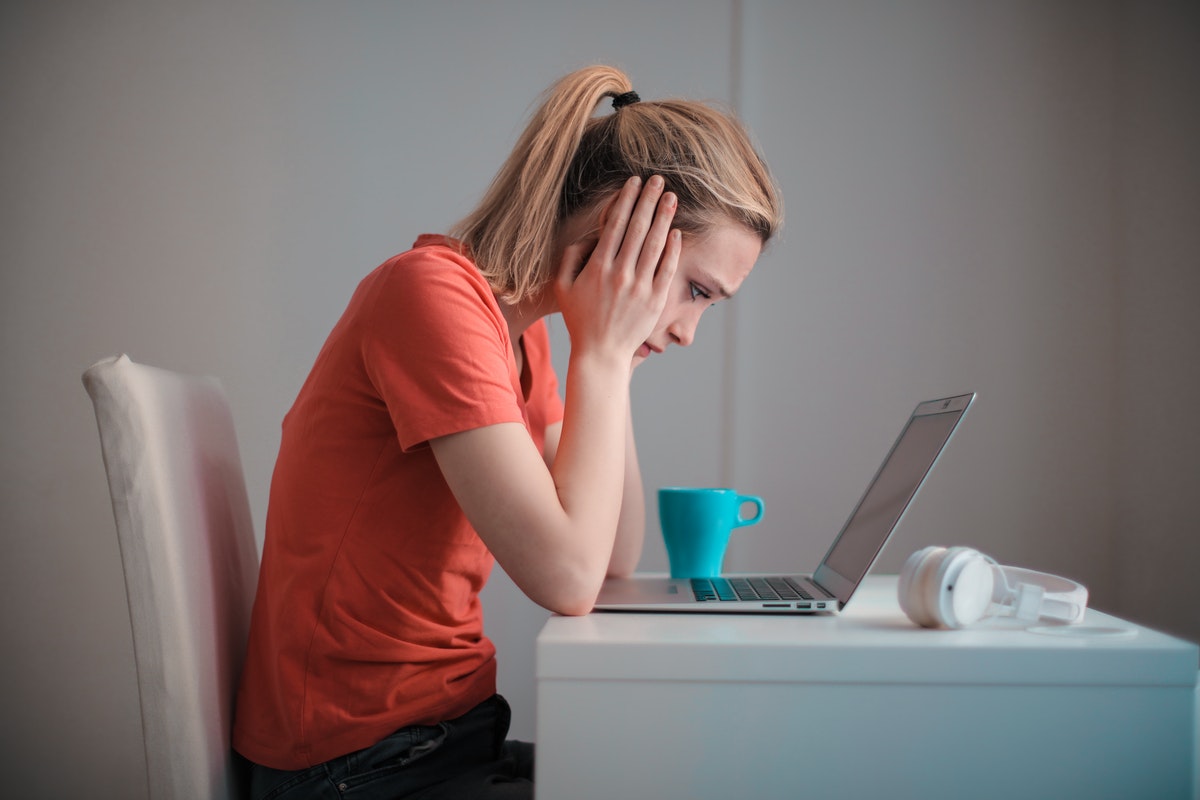 In many cases, pharmaceuticals play a role in treating anxiety disorders. But for many patients, therapy in combination with medication or alone is the best option for treatment. In addition, unlike pharmaceuticals, therapy provides you the tools to manage anxiety on your own now and in the future. Various therapeutic techniques have been developed to treat anxiety and have evolved over t...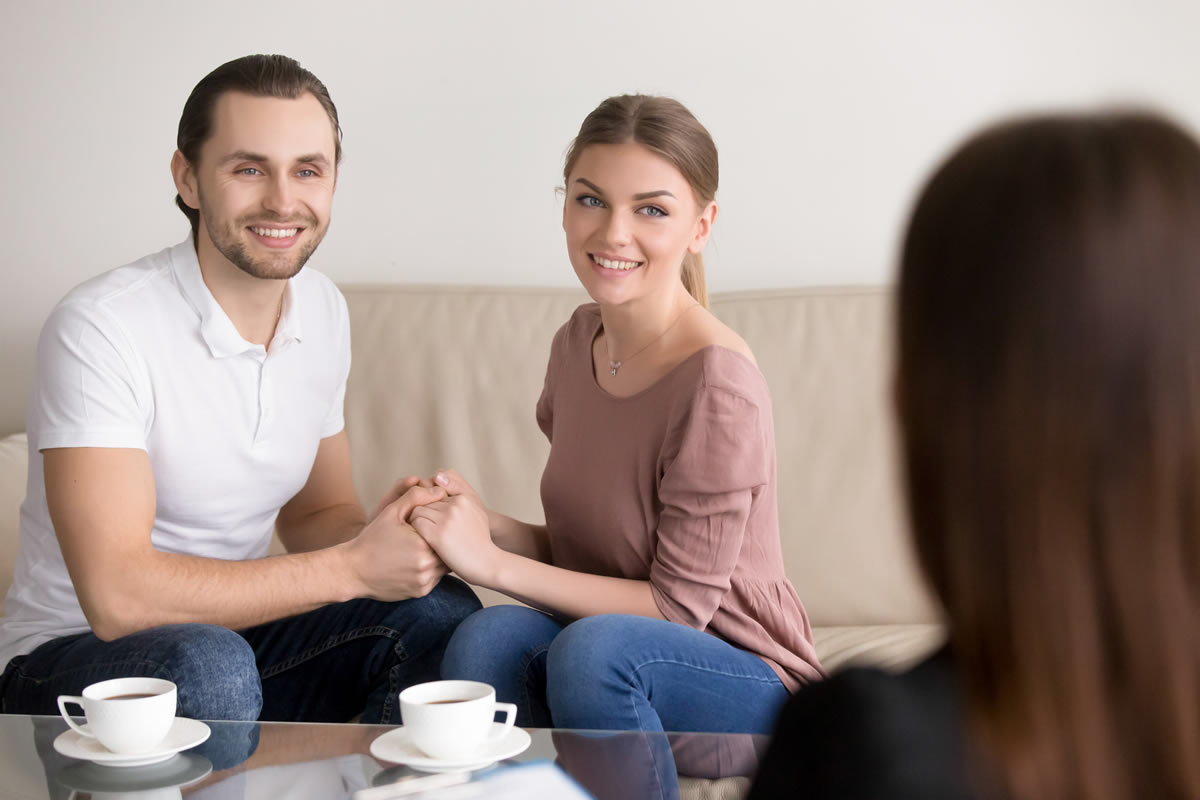 There are various approaches to marriage therapy, and choosing the suitable method for your relationship depends on your goals. Most therapists are trained in many modalities and can integrate specific techniques depending on the marriage. In many cases, the therapist you choose to work closely with may be more critical than the type of therapy they use to help you. Whether you are lookin...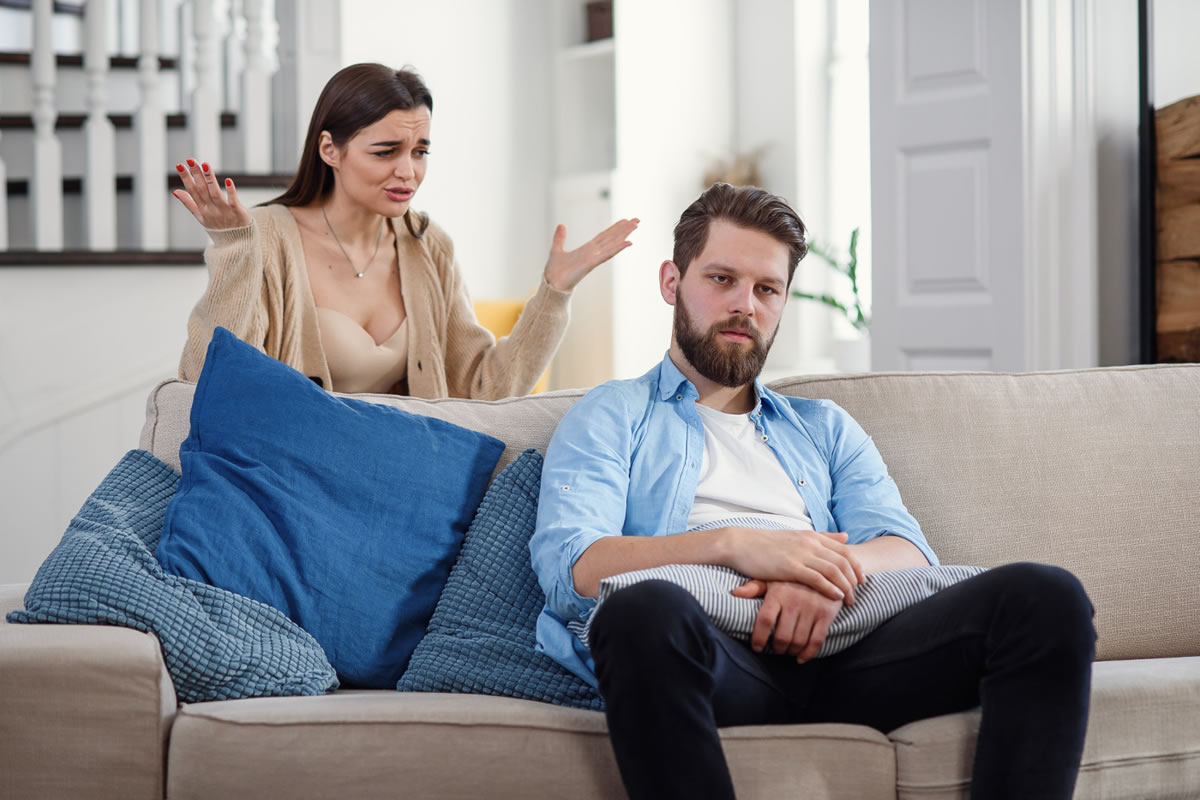 There is a public stigma surrounding marriage counseling in Orlando. Be it guilt or shame that a spouse feels because they assume they should figure relationship issues out on their own, most married couples find it hard to accept that therapy can be helpful. But unfortunately, most spouses eventually realize that they need the help of a counselor. However, it can often be overdue to seek...
Individual therapy is a type of psychotherapy where a patient works one-on-one with a psychologist or therapist. There are various techniques for individual therapy in Orlando, and many therapists specialize in specific problems. Therefore, different individuals might benefit from distinct types of individual therapies. ...
People with addiction or mental health disorders require a range of different therapies to assist them with finding stability. The most commonly used treatment for these issues is individual counseling in Orlando. This therapy requires a patient to work one-on-one with a counselor who uses evidence-based therapies to ensure the best support possible. ...
Are you looking for marriage therapy in Orlando? Are you and your partner going through a difficult time in your marriage and looking to have a space to work on your marriage? Marriage counselors in the Orlando area thrive on working with couples to rebuild, strengthen, and find a deeper commitment to one another and their marriage. Couple's therapy is not as easy as you may think.&...
The end of a relationship can come as a shock to you or your partner. In some cases, perhaps you and your partner knew that this relationship was heading towards an end and mutually ended it or perhaps one of you ended it abruptly with no warning whatsoever. Nevertheless, there is anxiety that can persist after a breakup. What exactly can this anxiety be you may ask? Well, Orlan...
There are many different types of relationship attachment styles that counselors in Orlando see and work with both in couples and individual counseling. Regardless of how a relationship may be going, the type of attachment you require may be keeping the relationship from ending because of how powerful this style is. Couples' counselors in Orlando see the anxious attachment style as a ...
Family counseling in Dr. Phillip's is very impactful for the family and the relationship. Initially, family and couples therapy can both be considered family counseling. If you are married then your partner is your family and you are doing family counseling. If you have a child and are wondering how to be the best parent to your child then you would be seeking family counseling. This ...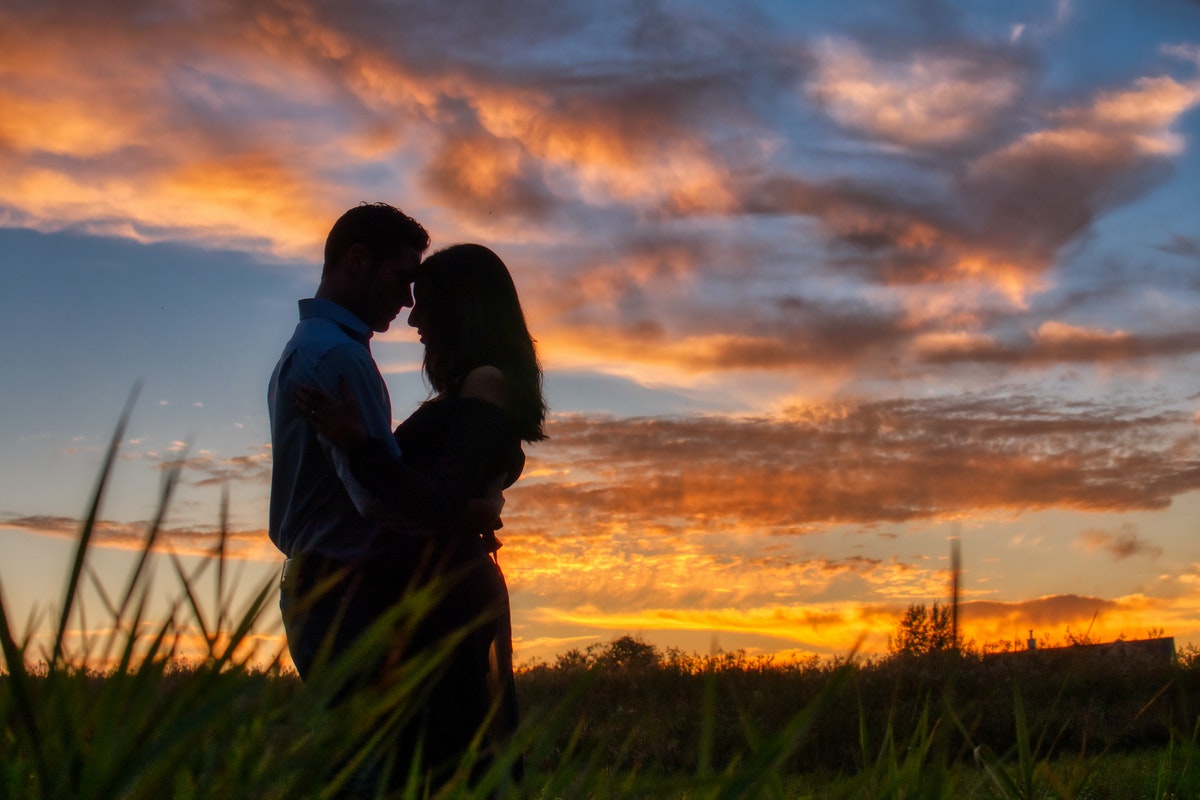 The concept of "you are a product of your environment" can never be so true sometimes. Individual therapy in Dr. Phillip's is tailored towards the idea of what you need to live a fulfilled and engaged life. Dr. Phillip's mental health therapists have noted that a block that can get in the way of living this life is variable in the environment or the relationships that ...
When you think of being stressed or overstressed, what do you think of? Do you think of a specific event, person, environment, or variable that has caused this stress? If so, this is a common way that stress and anxiety can enter your day-to-day living. However, what about the abstract thought of stress. The notion is that you know stress is there and that it is playing an integral role i...
Emotional fatigue is the term that is used when your body and mind are at a point where emotional recognition cannot be done. Anxiety counseling in Orlando is aimed towards addressing the idea of how to battle emotional fatigue, not allow it to alter the course of your day and how you see yourself. It teaches you tools to and ways to push past it. It can be a process because emotional fat...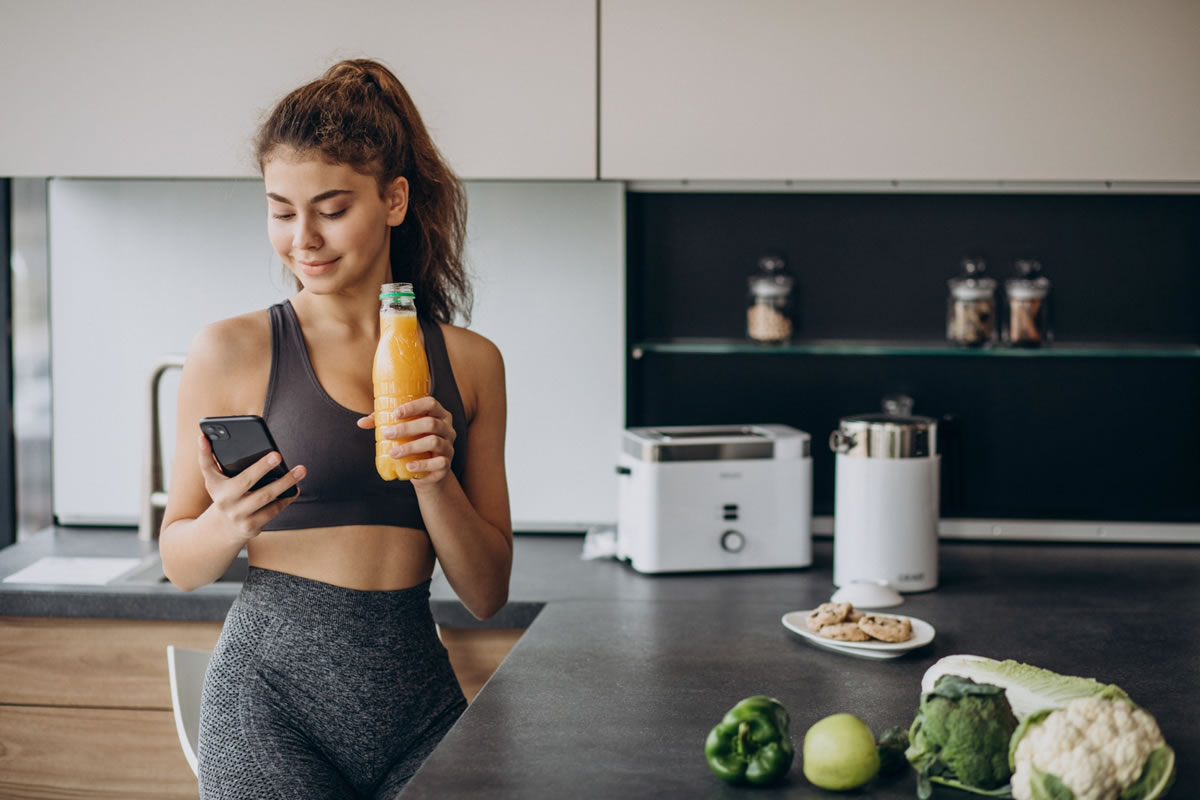 Change is something that can stress the most unstressed individual. Change is stressful solely based on the stress and anxiety of the unknown and unpredictability sprinkled in with the idea of successfulness and the likelihood of it. Navigating lifestyle changes requires discipline, patience, and most of all confidence in oneself. Give yourself some credit, it is hard to navigate any type...
If you haven't had a chance to read the blog on making bad choices, take a look at it and give it a read! Marriage therapy in Dr. Phillip's counseling offices addresses a variety of relationship issues you may be having. It can be hard to know which decisions and choices are right or wrong when you are in a committed marriage or relationship. There is no rule boo...
Dr. Phillips Anxiety Counselors like to incorporate the therapeutic equation into their practice of anxiety counseling. The therapeutic equation is something that can define the success of anxiety therapy. The equation is as follows: in all anxiety therapy it should be 45% of what the therapist gives the client, 45% of what the client will give back to the therapist, and most of all,...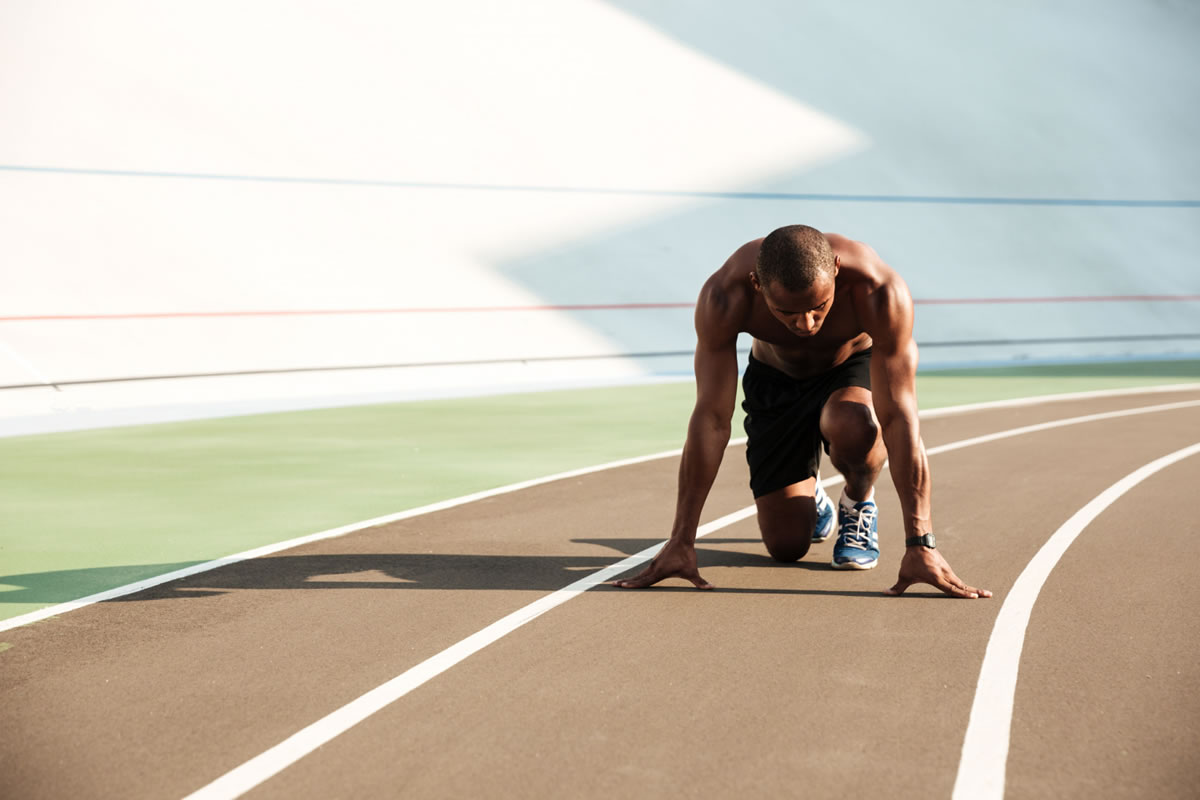 Orlando anxiety counseling can help any athlete achieve their goals. Choosing to be an athlete means that you are choosing to play a sport that enhances your individual talents and skills. You have an ability that is not acquired or demonstrated by anyone else but you. However, self-limiting beliefs and anxiety can inhibit your performance. This is when you should seek professional suppor...
EMDR has been proven to be a highly effective therapy form, but it is essential to understand how it works and what can be expected from it. EMDR is a relatively new type of therapy that began in the 1980s and has quickly grown as a premier treatment for trauma-related problems and PTSD. Here experts will explore things you need to know to help decide whether EMDR therapy in Orlando will ...
All teens experience problems, whether they be school issues or mood swings. There are times that a teenager's problems may become troublesome enough to seek help from a professional. However, severe mental health issues or shocking, life-changing events are not the only reason a teen should seek therapy. They can keep minor issues from developing into excessive problems by talking ...
When people get married, they often believe that they will have a fairy tale ending. Everyone hopes to live happily ever after, but fairy tales don't reveal that it takes work to keep relationships healthy. Unfortunately, partners often do not go into a marriage with the best tools available for managing their challenges. This is where a professional comes in. Dr. Phillips marriage co...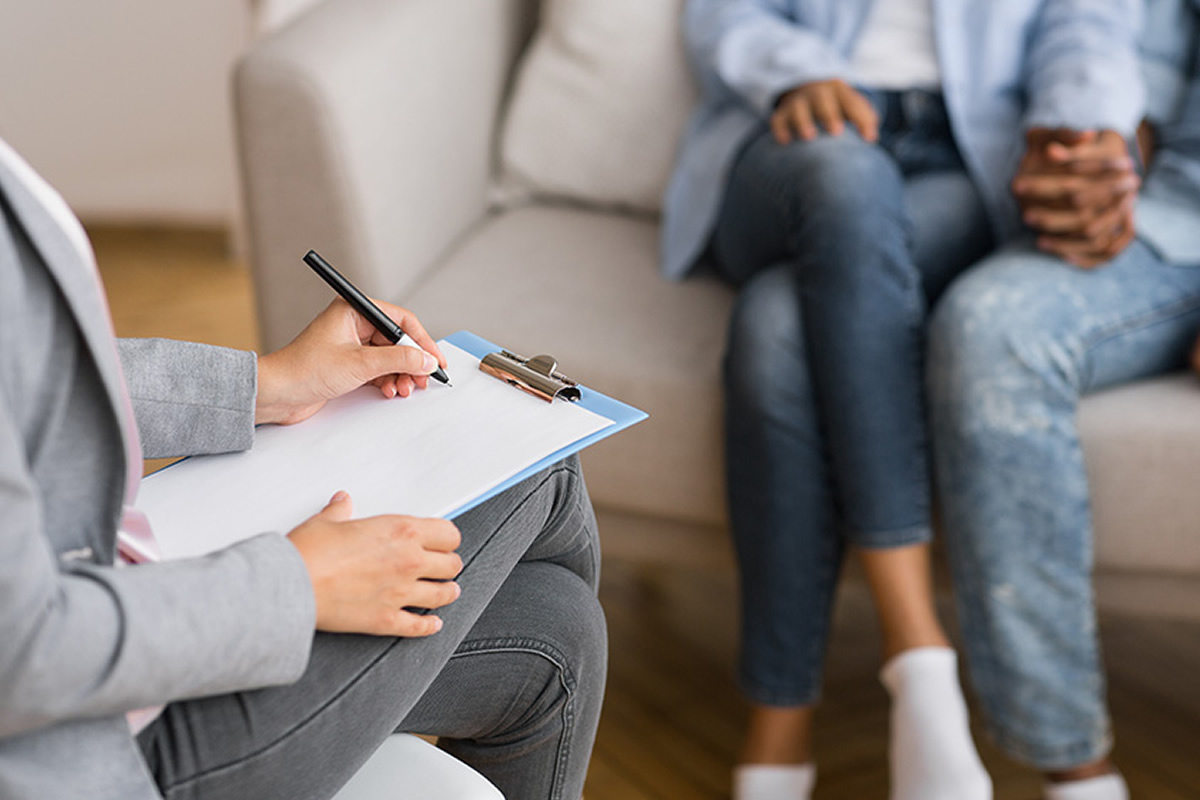 Marriage therapy is one of the most challenging therapy treatments because the provider is dealing with two different individuals instead of just one. While you cannot expect to marriage counsel yourselves, that does not mean there aren't things you and your partner can work on to help improve your relationship. It is difficult for one person to decide to seek therapy independently, b...
It is natural to feel nervous about talking with a marriage counselor. The thought of trusting details about your romantic relationship with a stranger may be overwhelming. However, there are significant benefits to speaking with a professional you can openly talk to about your partnership, though it may be terrifying to consider discussing details of your marriage or relationship with th...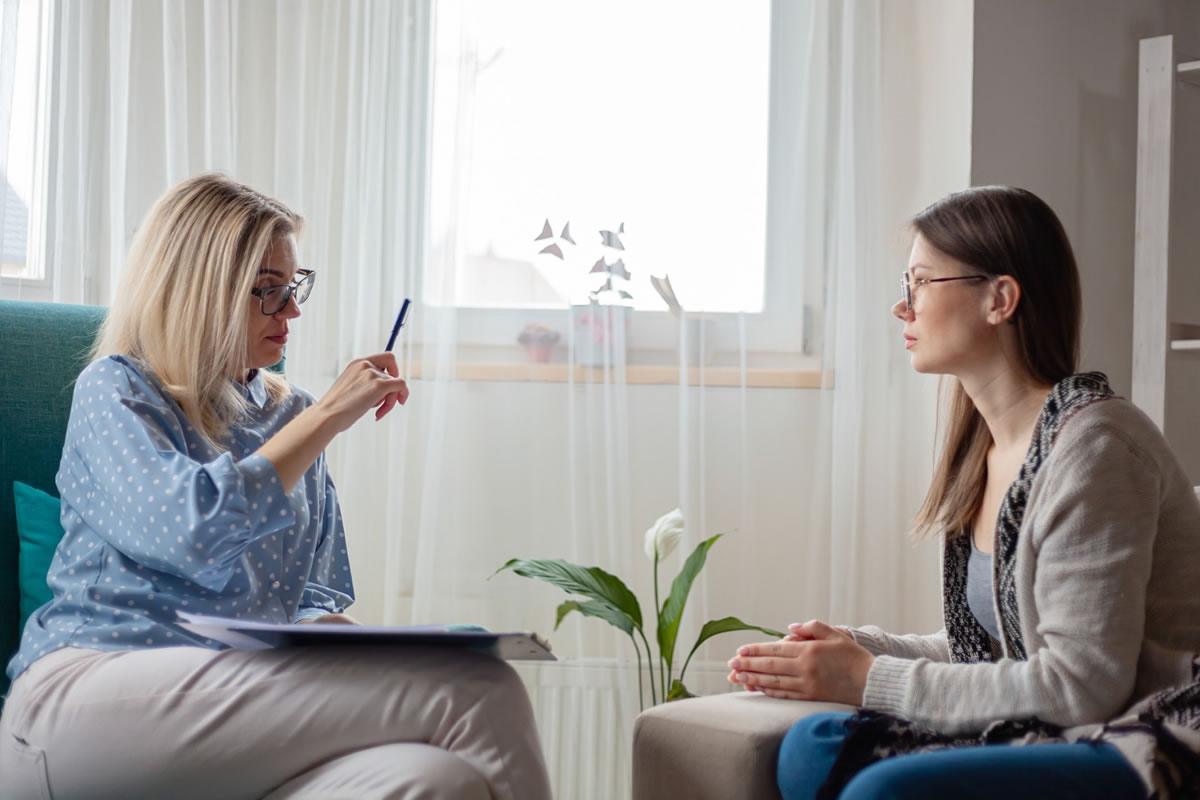 You take a giant leap toward mental health improvement when you decide to attend therapy sessions. Many people conquer goals like working through past trauma, developing improved coping skills, and mental illness symptom reduction with the help of a Windermere therapist. You are likely to experience numerous benefits during your journey toward achieving your personalized goals. Therapists...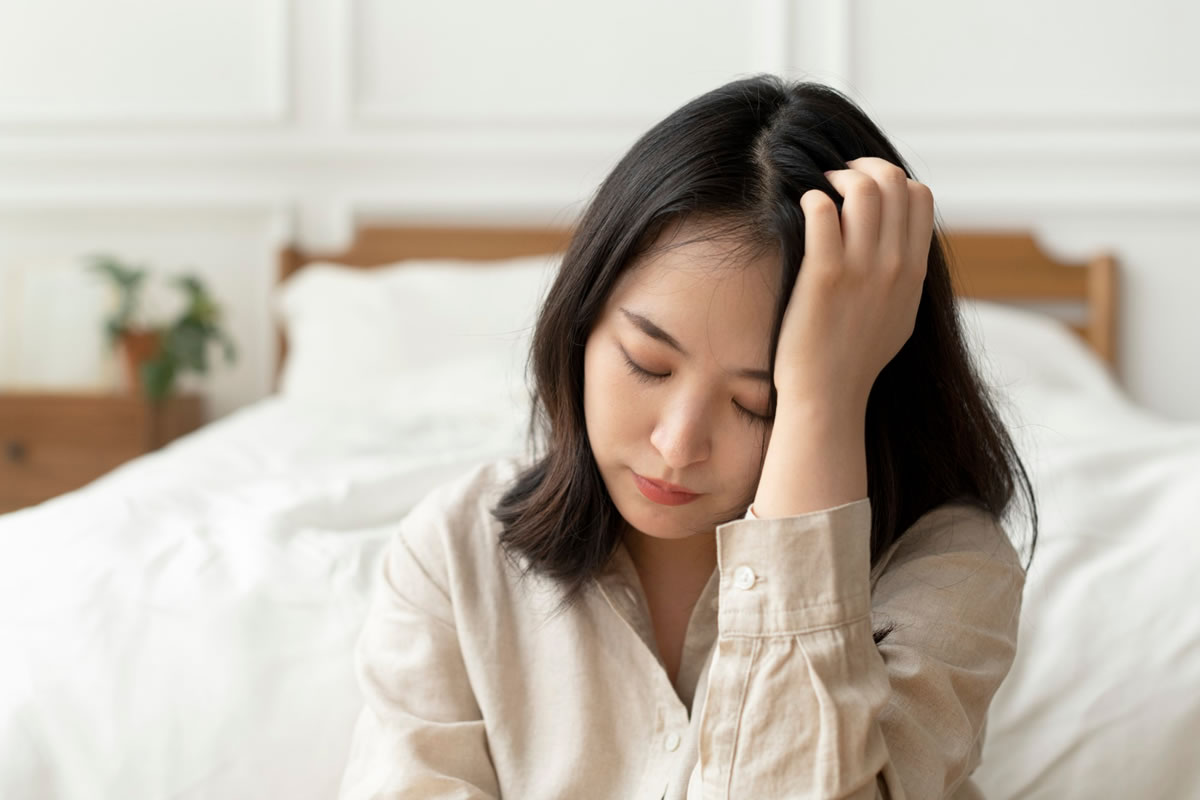 Many people feel that they don't deserve treatment for mental health, even if they are experiencing pain or mental health problems. Mental health imposter syndrome, or the feeling that you are not suffering badly enough to deserve treatment for mental health, is genuine. This syndrome is characterized by feelings of inadequacy that continue regardless of evident success. Sufferers exp...
Everyone experiences anxious feelings occasionally. Whether you have an exam, a performance, or a baby on the way, anxiety is a natural response and may even ensure that you get to the hospital on time or nail your performance. However, when you are experiencing anxiety consistently, or it interferes with your daily activities, it may be time to seek anxiety counseling in Orlando. ...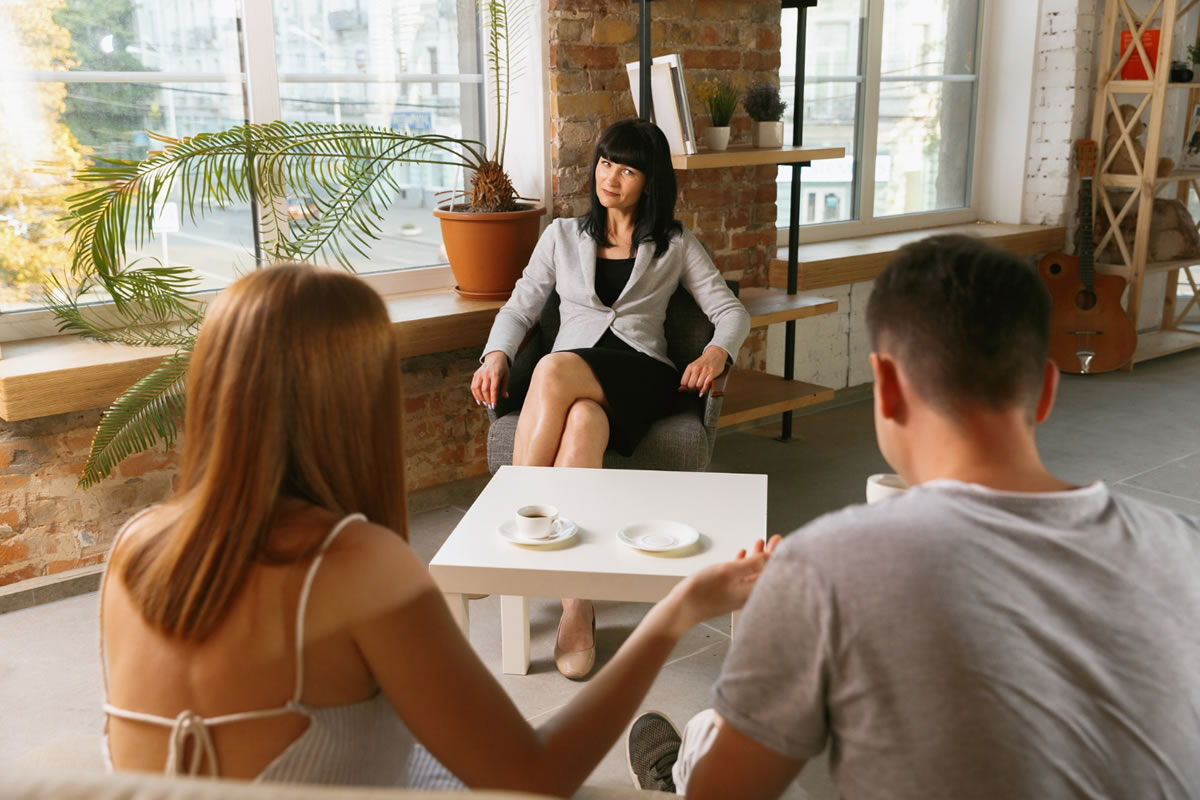 Marriage counseling is challenging for spouses and therapists. People tend to get a bit on edge when working within these critical relationships in their lives. Of course, our relationships with our friends and children are essential too, but generally, the stakes are never as high as relationships with a partner. Spouses are a considerable part of our everyday life. Though our children a...
Most couples only choose to seek counseling services after reaching a problematic point to return from. Most of them have struggled for months or years and embark on the last chance to repair the relationship. Marriage counseling services should not be your last resort. Counseling is much less complex and costly than most people think. Experts would prefer if couples sought out ...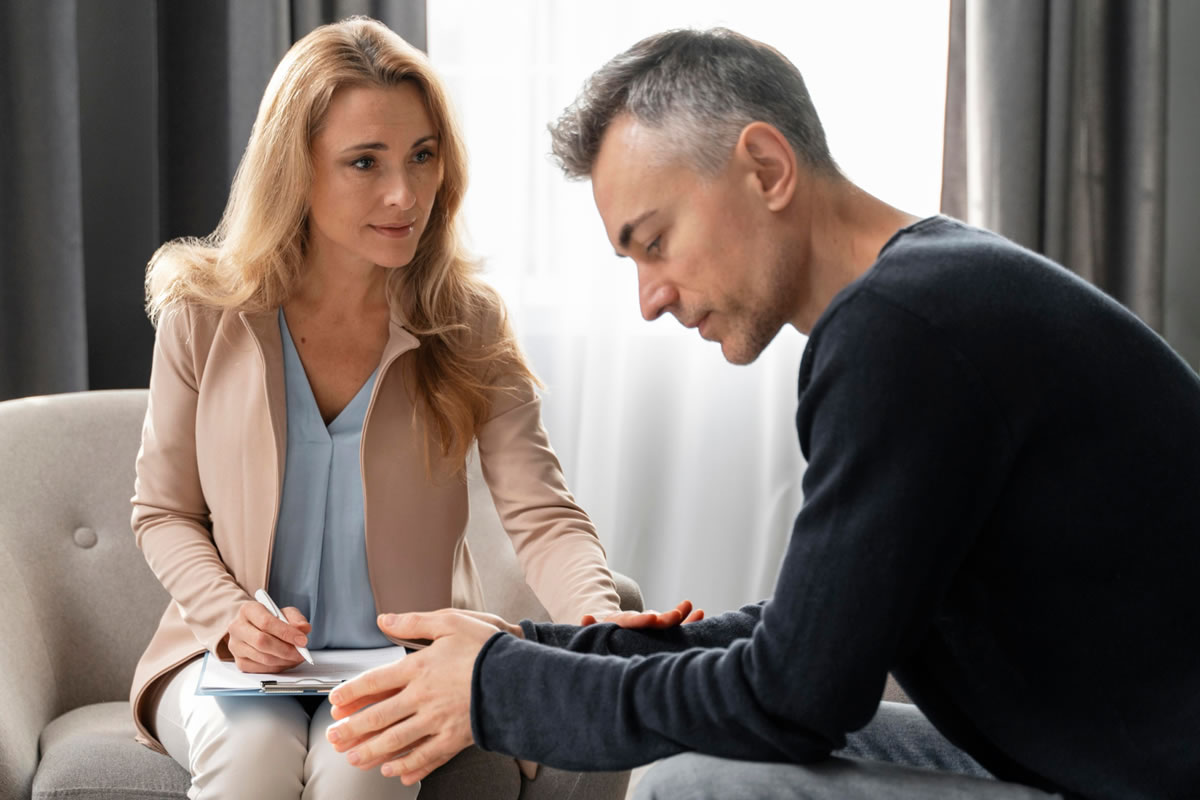 Psychotherapy is an effective mental health treatment that can lead to lasting changes and insights. Unfortunately, it is not uncommon for individuals with mental health challenges to stop showing up to therapy before their problems have been resolved or avoid treatment altogether. Fear is one of the many reasons individuals may choose to avoid individual therapy in Orlando. You may be sc...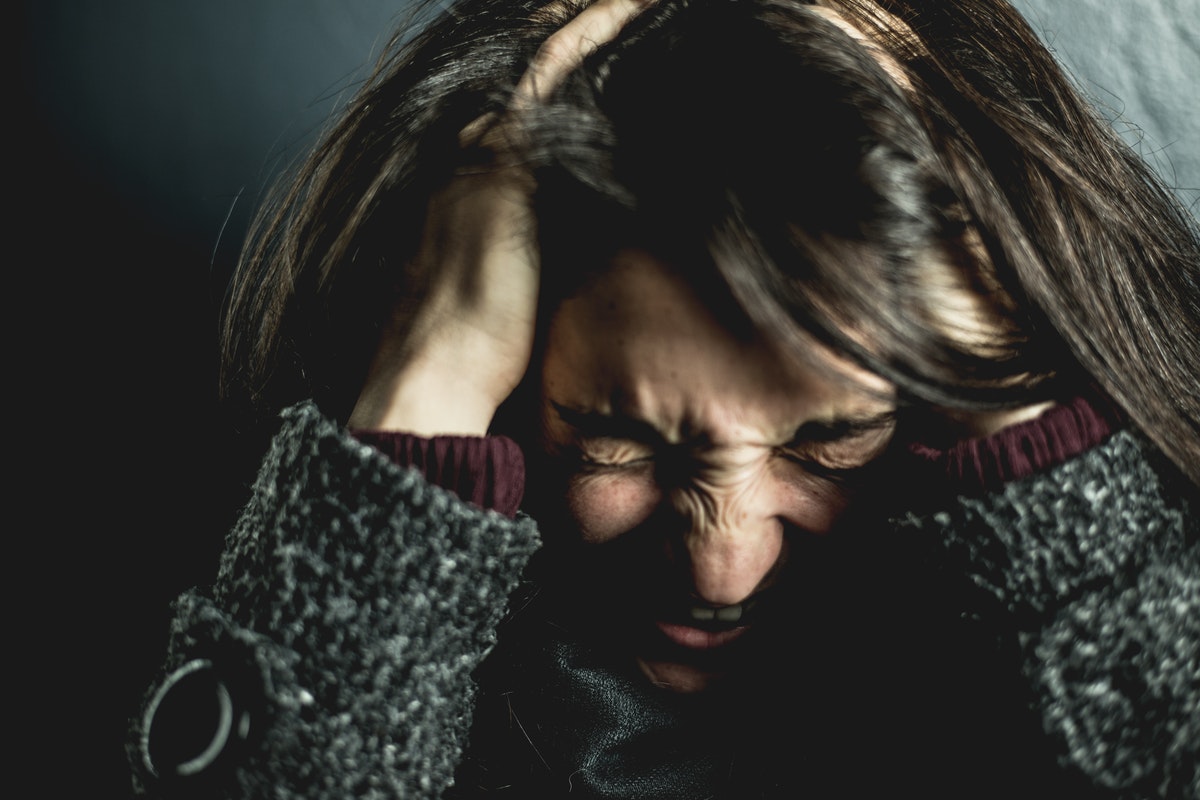 Anxiety can take a considerable toll on your life. It is helpful to think of anxiety as that friend you have who is always causing drama. If you have stress that considerably impacts your life, individual counseling in Orlando can help you get to a better place. In addition, anxiety sufferers offer these tips for dealing with anxiety on your own that have worked well for them: ...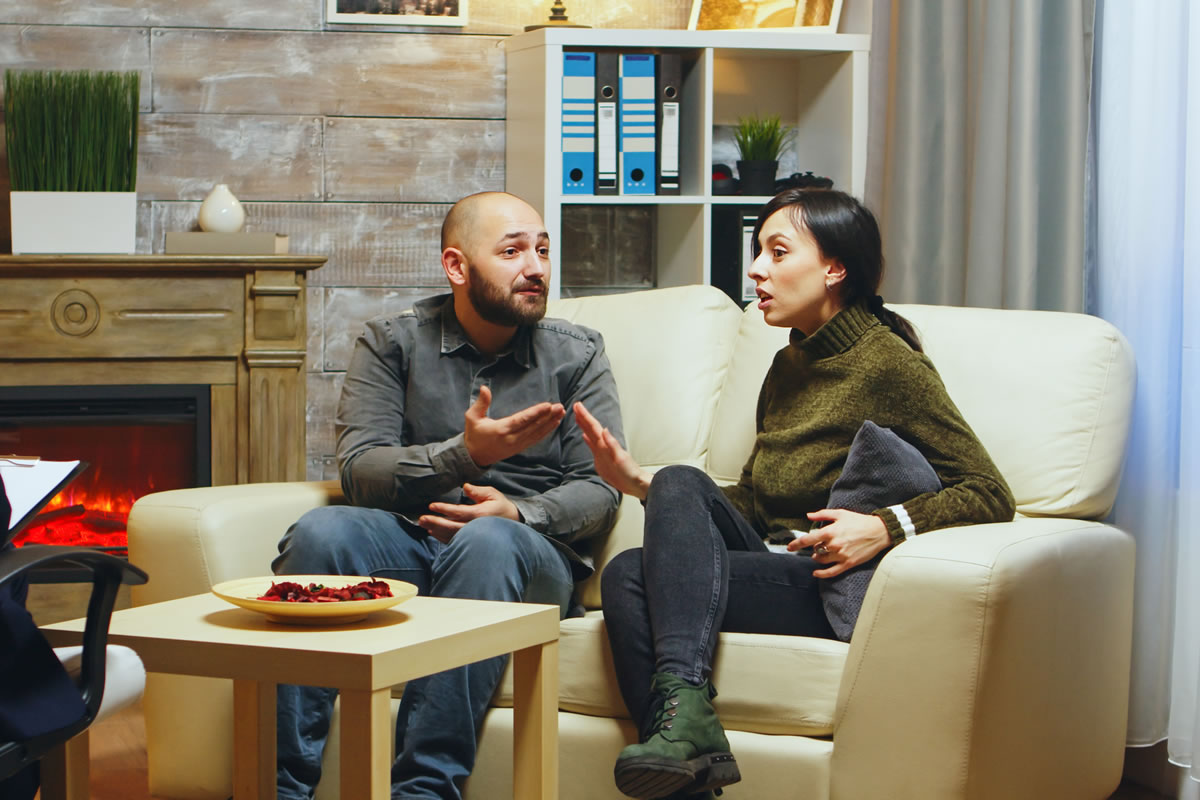 Every month, there are more than 20,000 Google searches for the term "couple's therapist near me." That means every day, people are searching for relationship support therapy to help improve romantic partnerships that are experiencing challenges. Our society has a strong focus on problem-solving. This means we often wait for problems to present themselves and then use al...
Keeping a romantic relationship strong requires support, communication, encouragement, commitment, and hard work. It is highly depressing that marriages have about a 50% chance of lasting because we live in a time where the divorce rate is exceptionally high. Unhealthy and annoying habits, abuse, and infidelity are just a few of the things that can lead to a divorce. Relationships often f...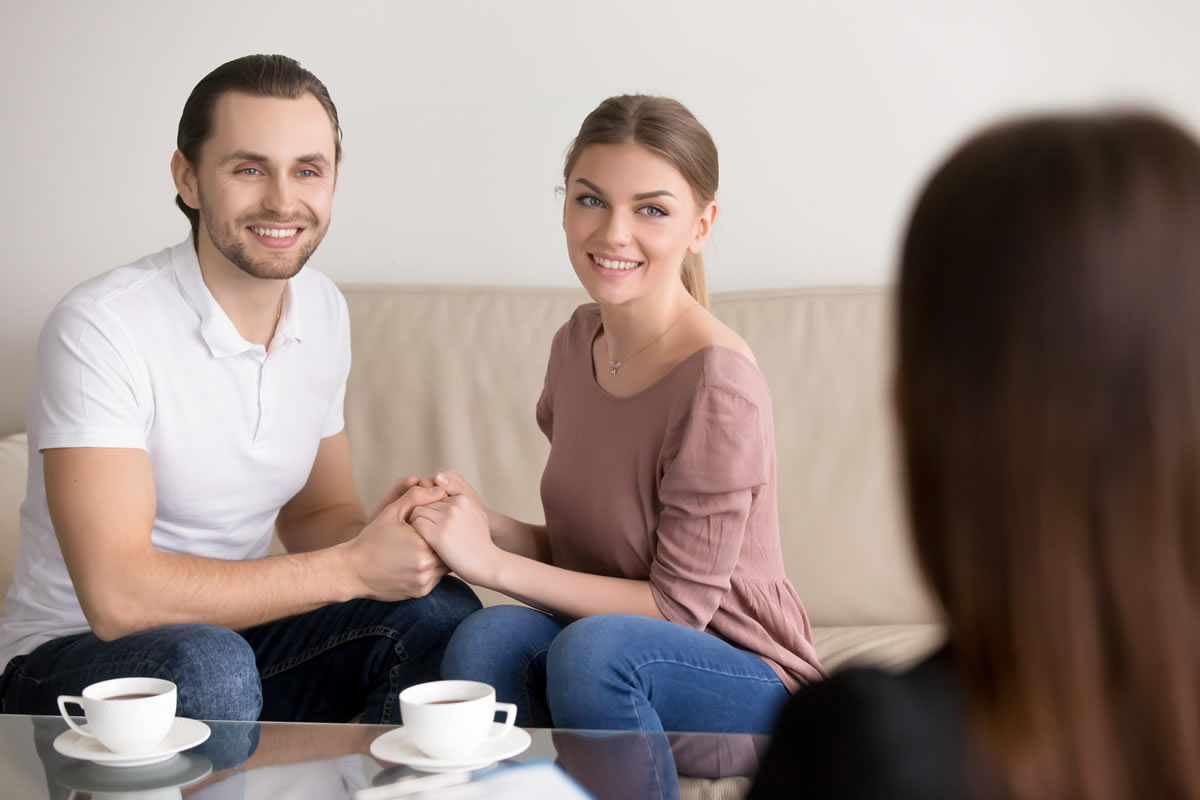 It is not uncommon to be in the midst of a conflict with your spouse and think that it will go very badly. Sometimes you hope to start over, rewind, or reset the situation. You may have regrets and wish that you had taken a deep breath, counted from 10, and better chosen your words. It is easy to be confused about why you reacted the way you responded. Sometimes you can't understand w...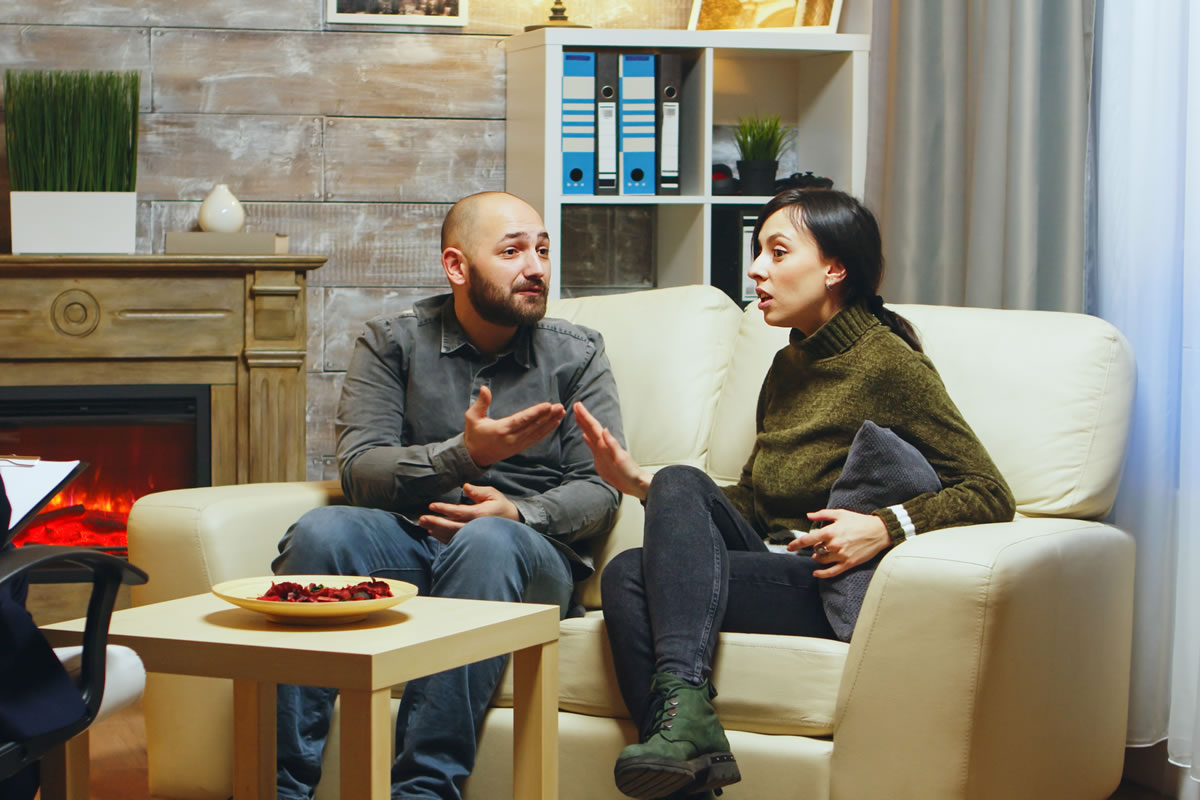 As we get ready to enter a brand new year and continue to all grow as individuals, our team at Orlando Thrive Therapy in Dr. Phillips and Orlando are doing the same. We always look for opportunities to enhance our skills, credentials and accessibility to the public to always offer the best mental health care. In this endeavor, we are now introducing In-Home Marriage Counseling for couples...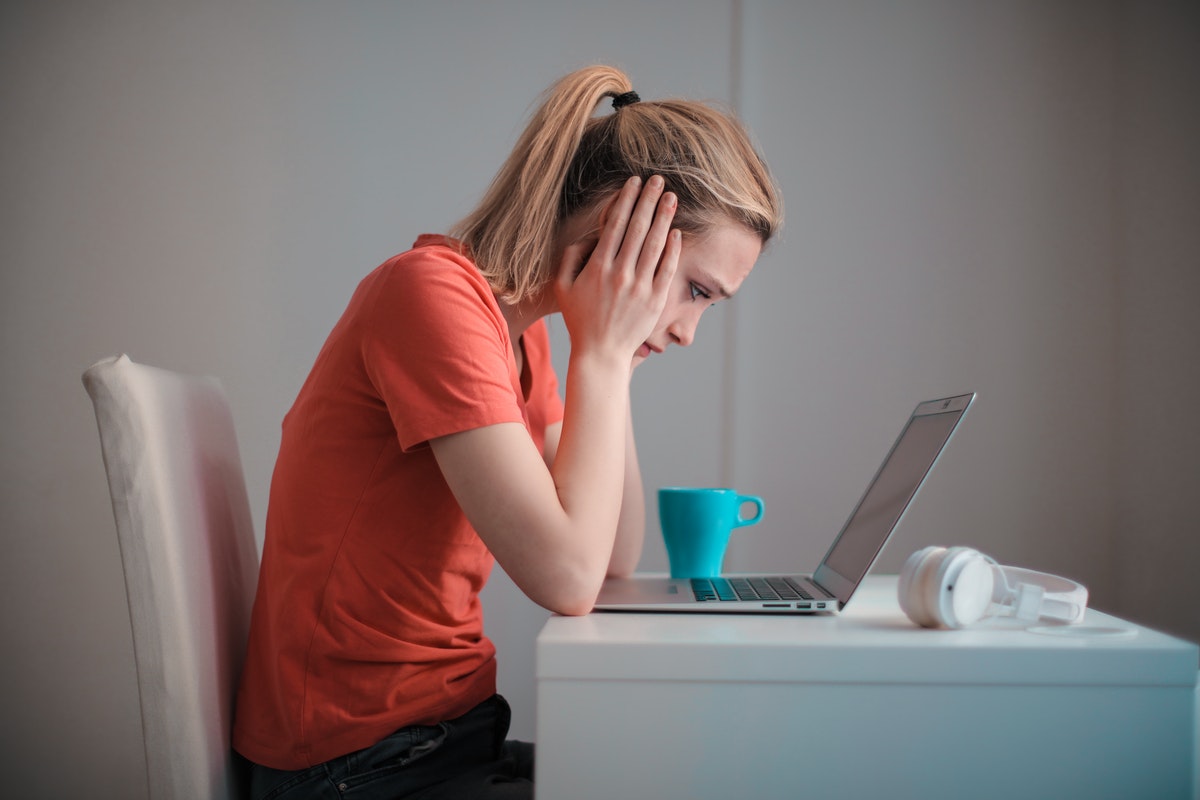 Have the after effects of a two year global pandemic, the holiday season, or general life changes gotten the best of you? We at Orlando Thrive Therapy in Dr. Phillips are no stranger to healing anxiety symptoms. How do I know I am dealing with anxiety? ...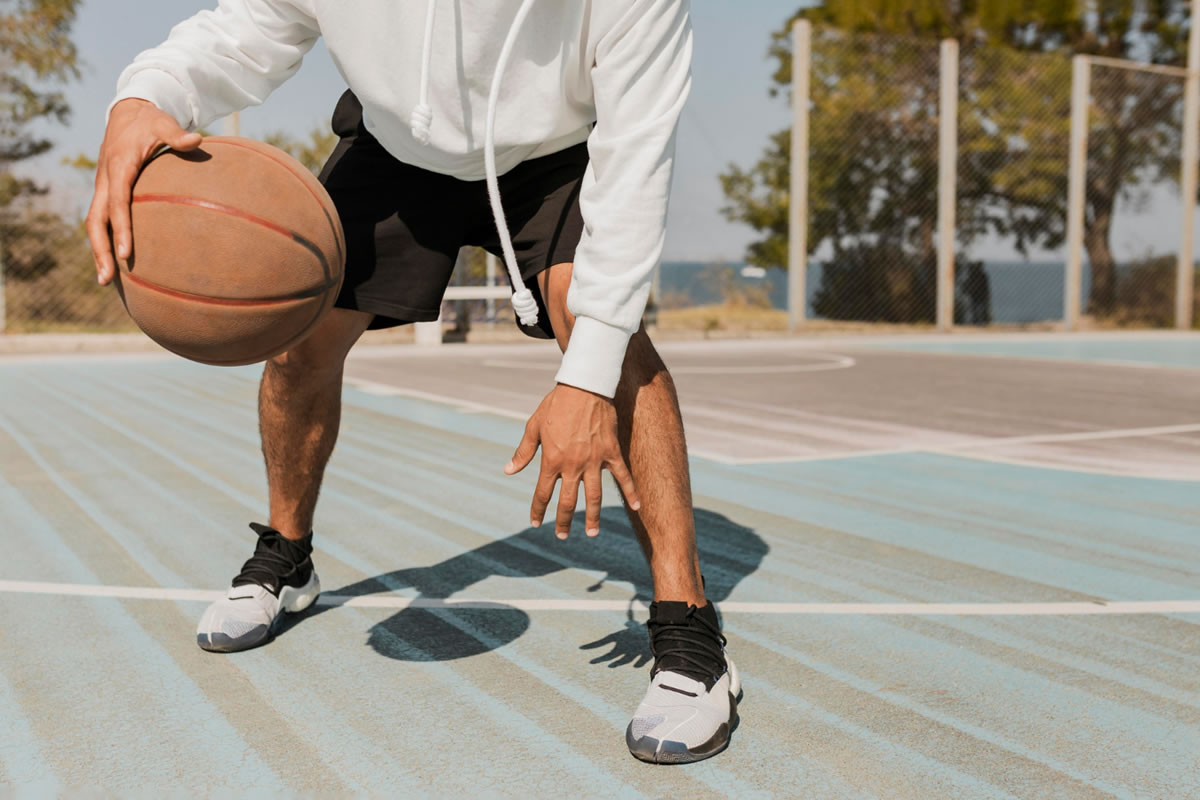 Sports counselors in Orlando drive their sports counseling practice towards working with different athletes from a variety of sporting backgrounds. When it comes to players in the team sport world, there are different stressors and strains that can impact an athlete based on their position and where they stand among teammates and opponents. ...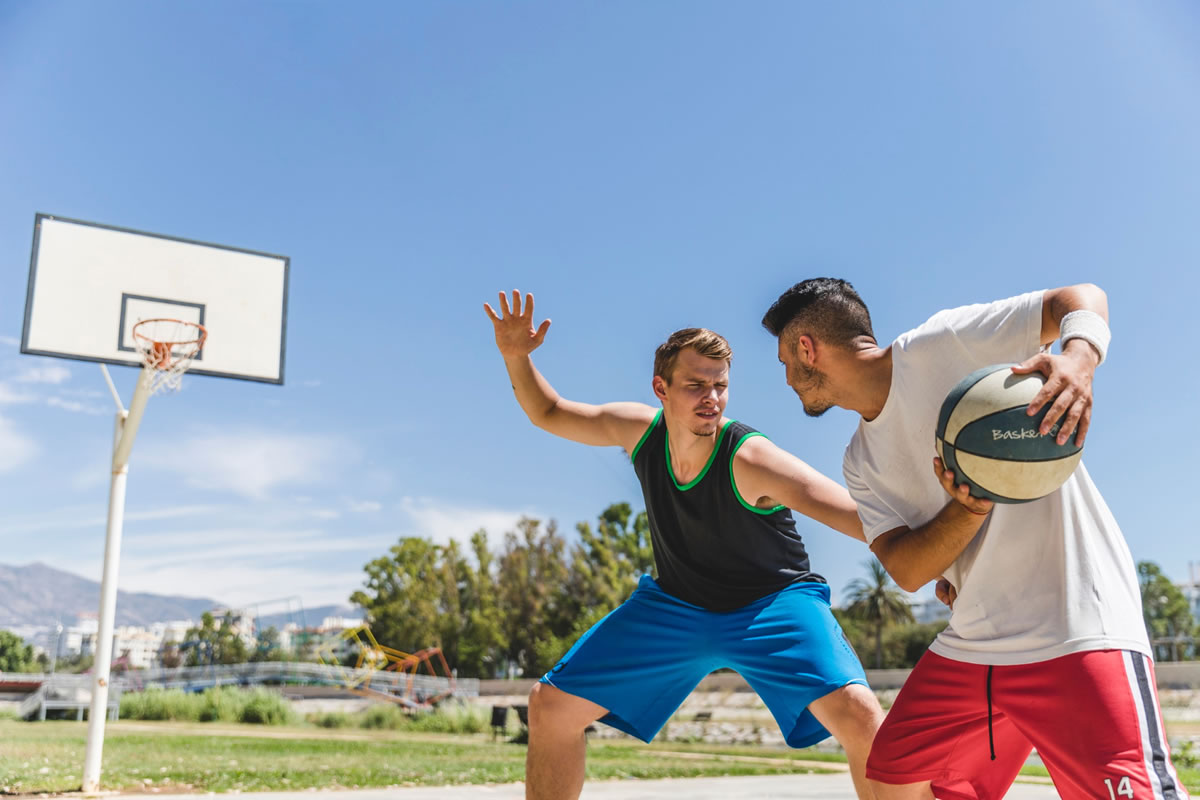 Sports counselors in Orlando drive their sports counseling practice towards working with different athletes from a variety of sporting backgrounds. When it comes to players in the team sport world, there are different stressors and strains that can impact an athlete based on their position and where they stand among teammates and opponents. ...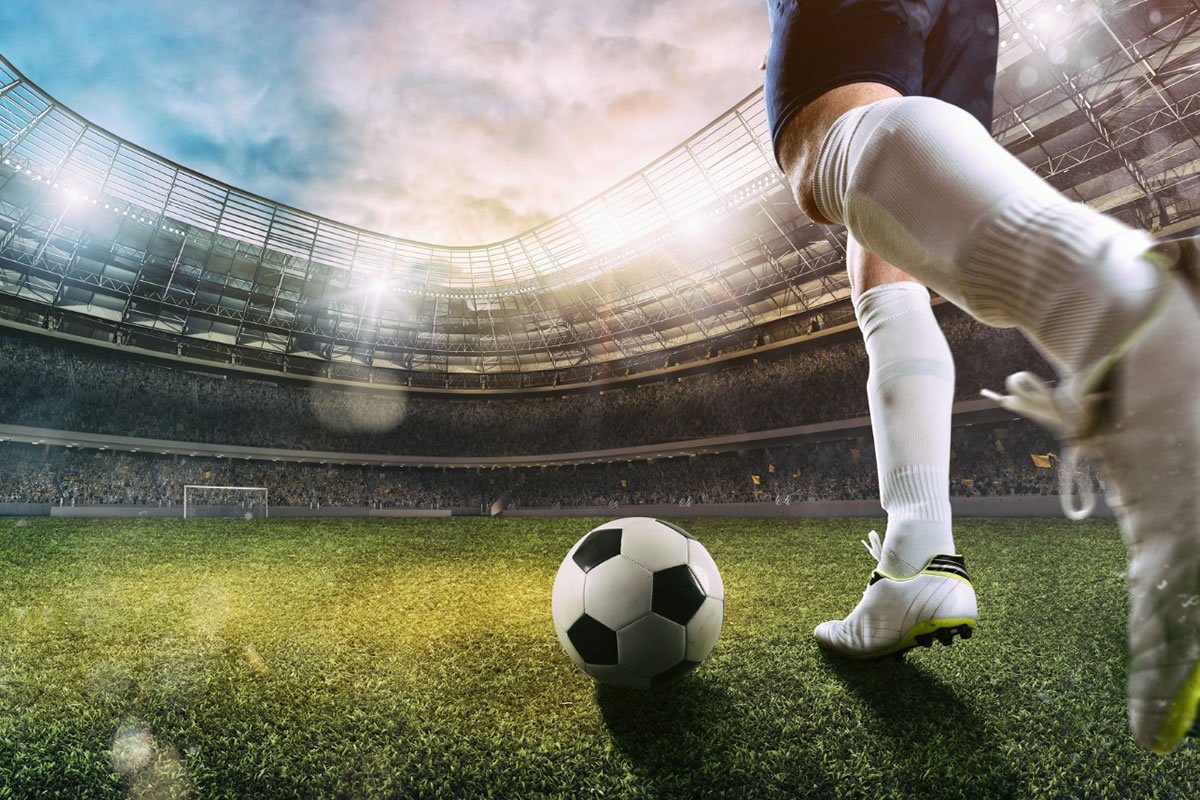 Sports counselors in Orlando drive their sports counseling practice towards working with different athletes from a variety of sporting backgrounds. When it comes to players in the team sport world, there are different stressors and strains that can impact an athlete based on their position and where they stand among teammates and opponents. ...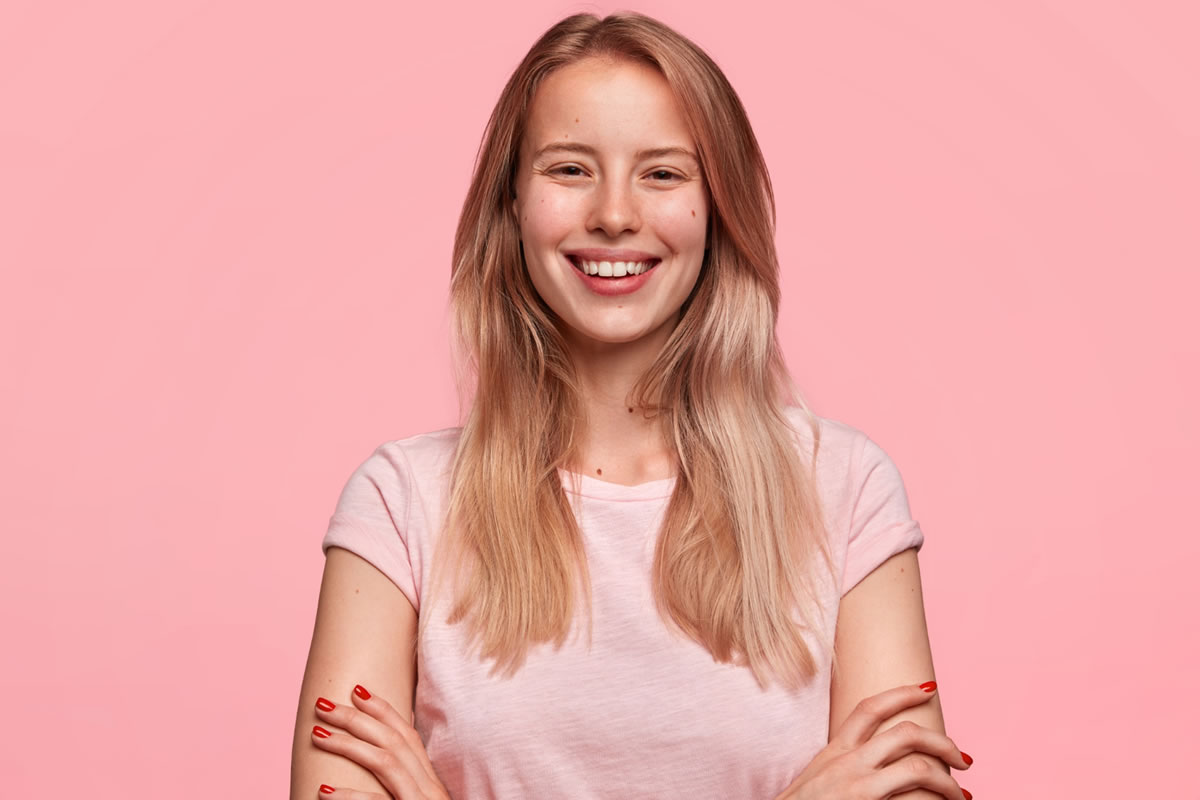 A common theme individual therapists' in Dr. Phillips have noted is the way a client self-defines specific areas and topics. Anxious thinking and a high number of cognitive stressors can arise from the way an individual is seeing and believing something which is the way they are self-defining it. Self-Def...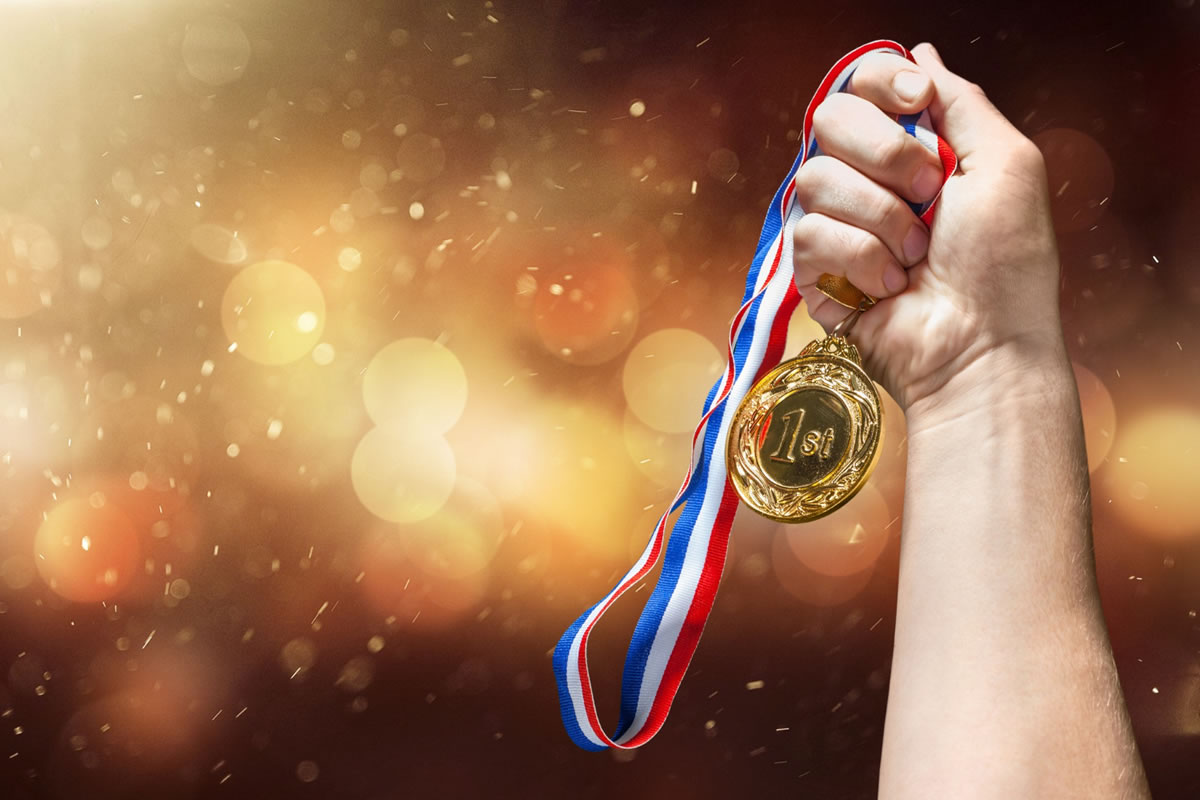 If you were asked as an athlete, "what would winning look like to you?", what would your answer be? Would you say that winning is acquiring as many accolades as possible that you can or having the best record compared to other athletes and teams? Could winning even be defined as simply not losing? Sports counselors in Orlando work with athletes to address performance anxiety i...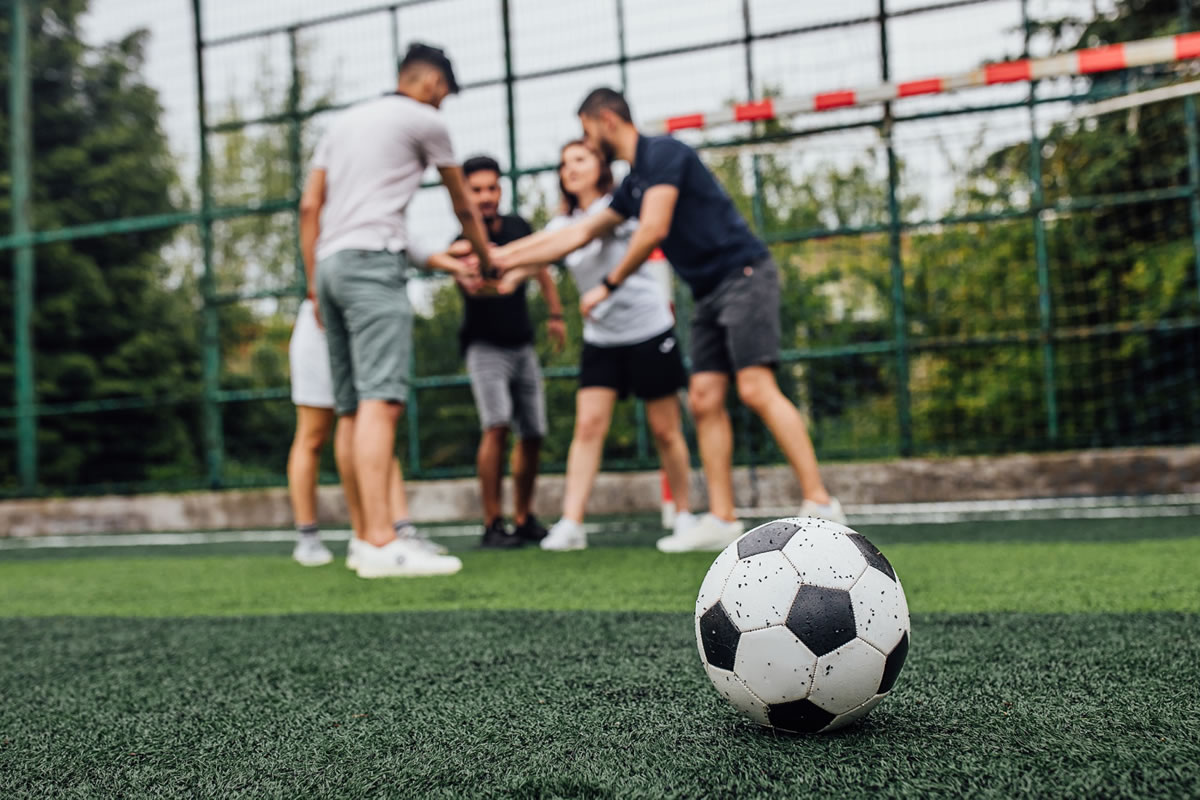 The relationship between coach and athlete is what sports counselors in Orlando define as athletic trust. There are numerous aspects that go into building an athletic trusting relationship that can benefit the coach and athlete alike. Initially, a big piece is the relying and trusting on one another is the core foundation towards building athletic trust towards a coach and an athlete....
Marriage troubles can take a toll mentally, physically, and financially. As you reminisce about the years you have spent together, and where things went wrong, you often wonder if you can do anything to save your failing relationship. Unfortunately, many spouses are caught off guard with news that their partner is considering divorce. They often experience shock and become paralyzed by fe...
If you have ongoing marital problems, seeking professional help is a great option. Marriage therapists are objective outsiders who can provide you with the tools and skills to communicate better, understand yourselves and each other more deeply, and learn to resolve arguments and problems together in a healthy, loving way. In addition, professional advice will give you and your spouse the...
It is no secret that you cannot force anyone to do anything they refuse to do, so pushing your spouse into marriage counseling is not even an option. Nevertheless, you can try to understand your partner's point of view and encourage them that counseling will offer solutions to your marital problems. It is essential to approach marital issues to benefit both partners. The best way to...
In-home marriage therapy in Orlando helps with improves marital connections. It is easier than you think to rebuild the broken pieces of a troubled marriage with the help of a professional counselor. Unfortunately, the thought of marriage counseling often fills partners with anxiety and brings about feelings of failure. Most people imagine marital therapy as a platform where partners blam...
Partners can come up with all kinds of excuses as to why you don't need marriage counseling. Reasons often come up like our problems aren't that bad, we can figure things out on our own, therapy is expensive, or we don't need therapy, a therapist can't teach us anything that we don't already know. It is essential to understand where your spouse's opposition to se...
People never get married with the expectation of getting divorced. If you thought your marriage wasn't going to be successful, there's no way you would walk down the aisle or spend the money for a fancy wedding in the first place. While every married couple faces problems, the types of issues that lead to a divorce can be prominent or hide quietly in the background, waiting for th...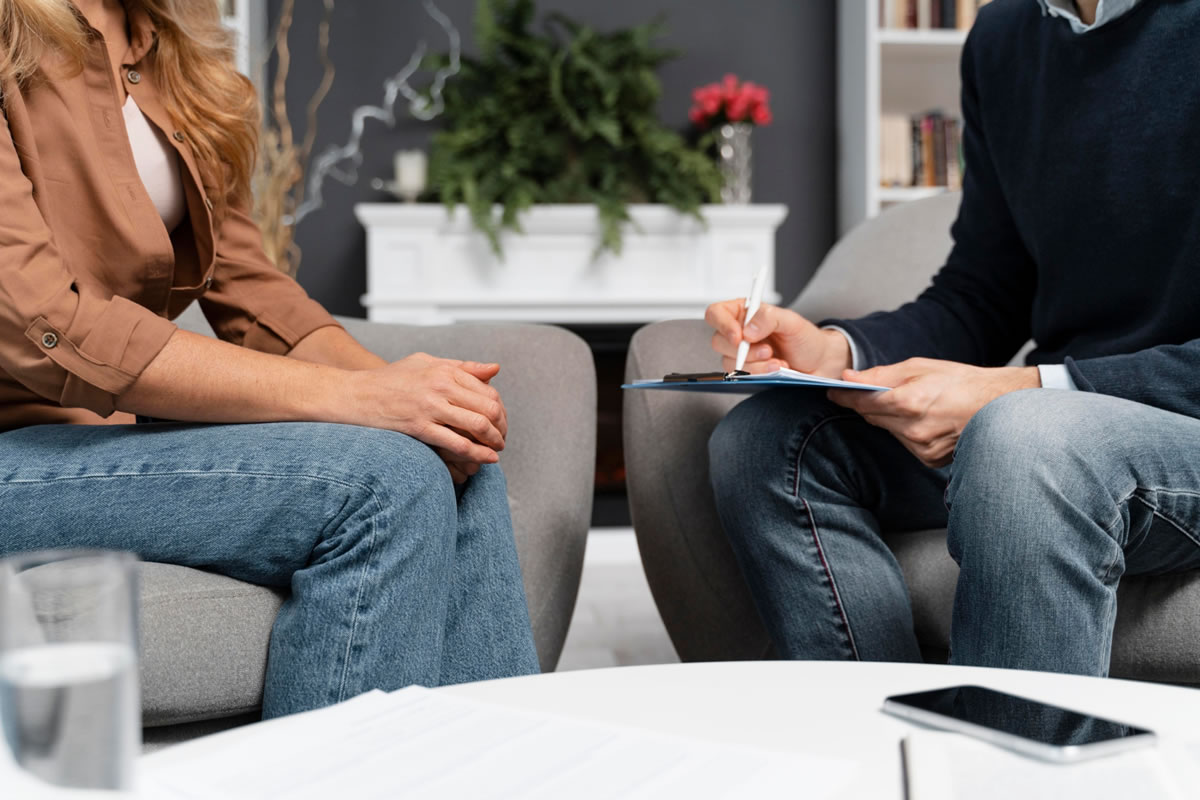 Seeking counseling is nothing to be ashamed of. Thankfully, the stigma attached to seeking help for mental health issues is no longer a problem in our world. Still, many people believe that their life has to be turned upside down, or they have to feel terrible to seek the benefits of counseling. Unfortunately, this results in many people who could benefit from talking to a professio...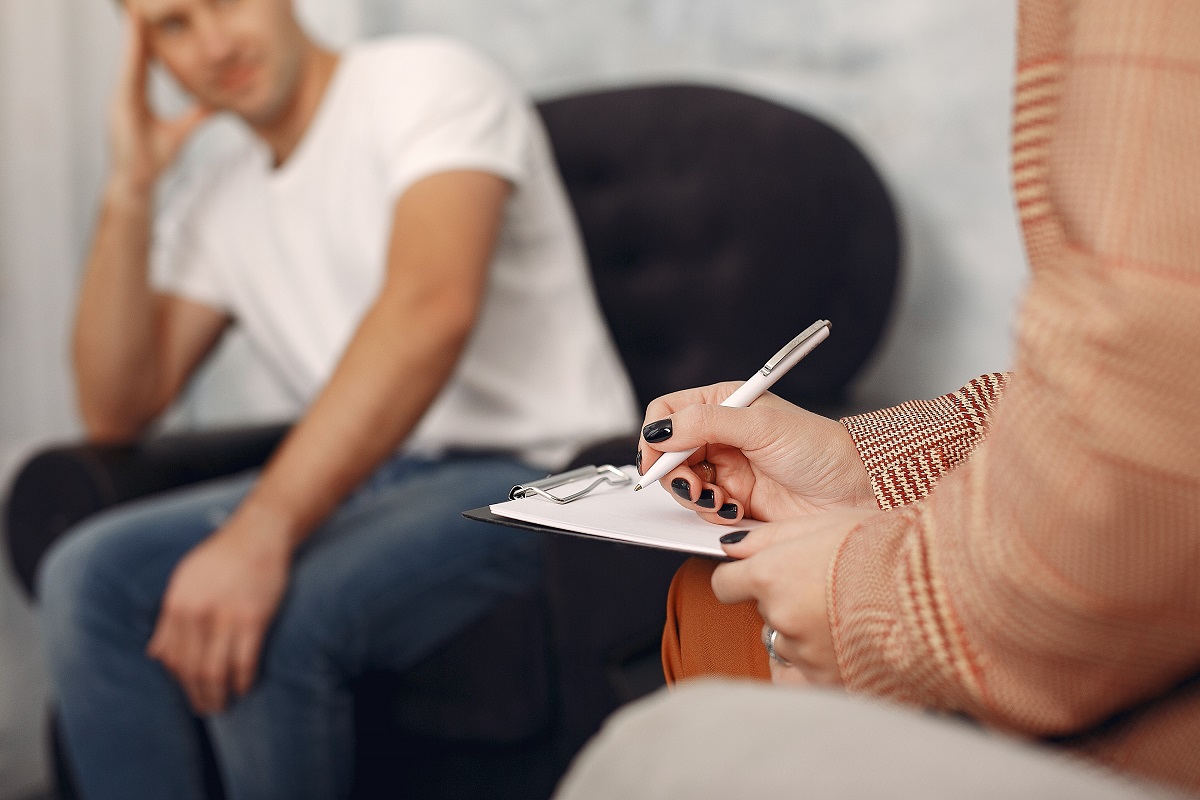 Counseling is not just designed to treat mental illness. Instead, it can be a valuable option for anyone who experiences concerns regarding mental health at any point in their life. For example, you can benefit from counseling if you are experiencing relationship problems, anxiety, or anything else that causes undue stress or weighs heavily on you. Counseling is an educational p...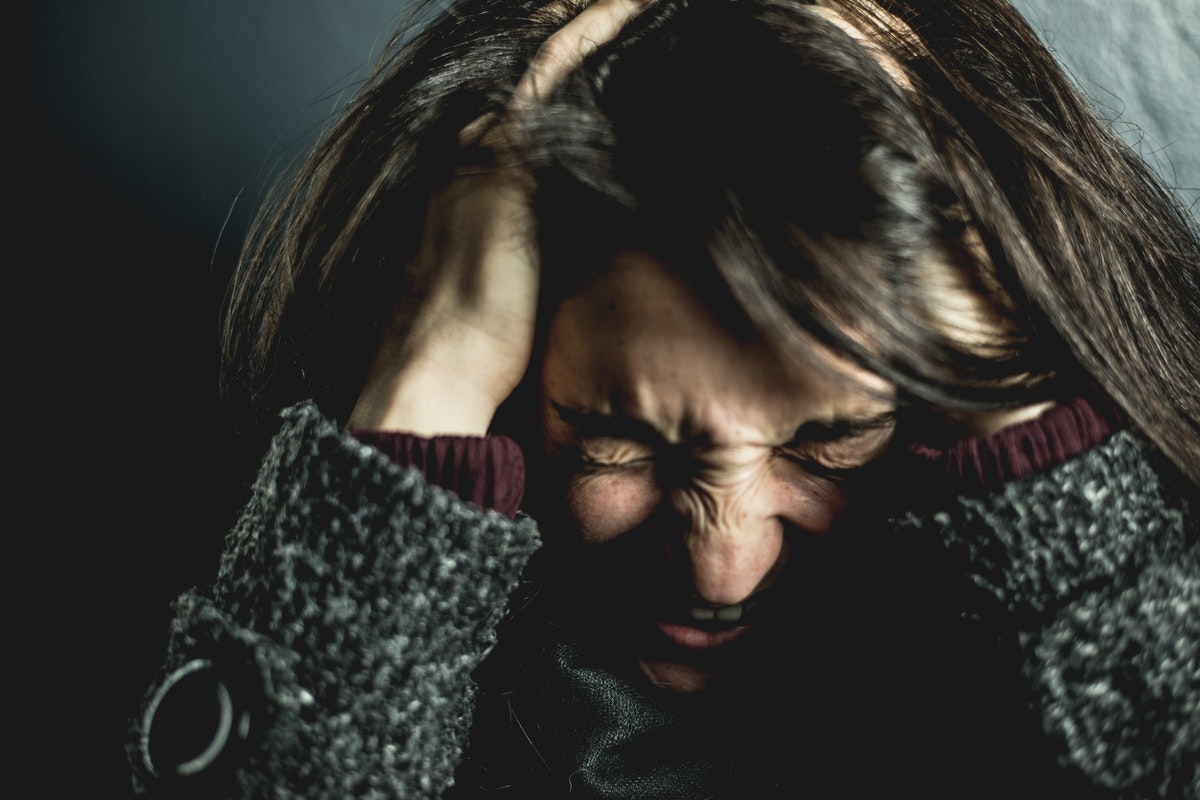 Anxiety disorders are the most common mental struggles for people in all age groups. One-quarter of adolescents and one-fifth of adults live with the challenges of anxiety disorders. Symptoms like panic attacks, racing thoughts, depression, sleeplessness, headaches, and a myriad of other physical problems plague people who suffer from anxiety disorders. In addition, anxiety has a family c...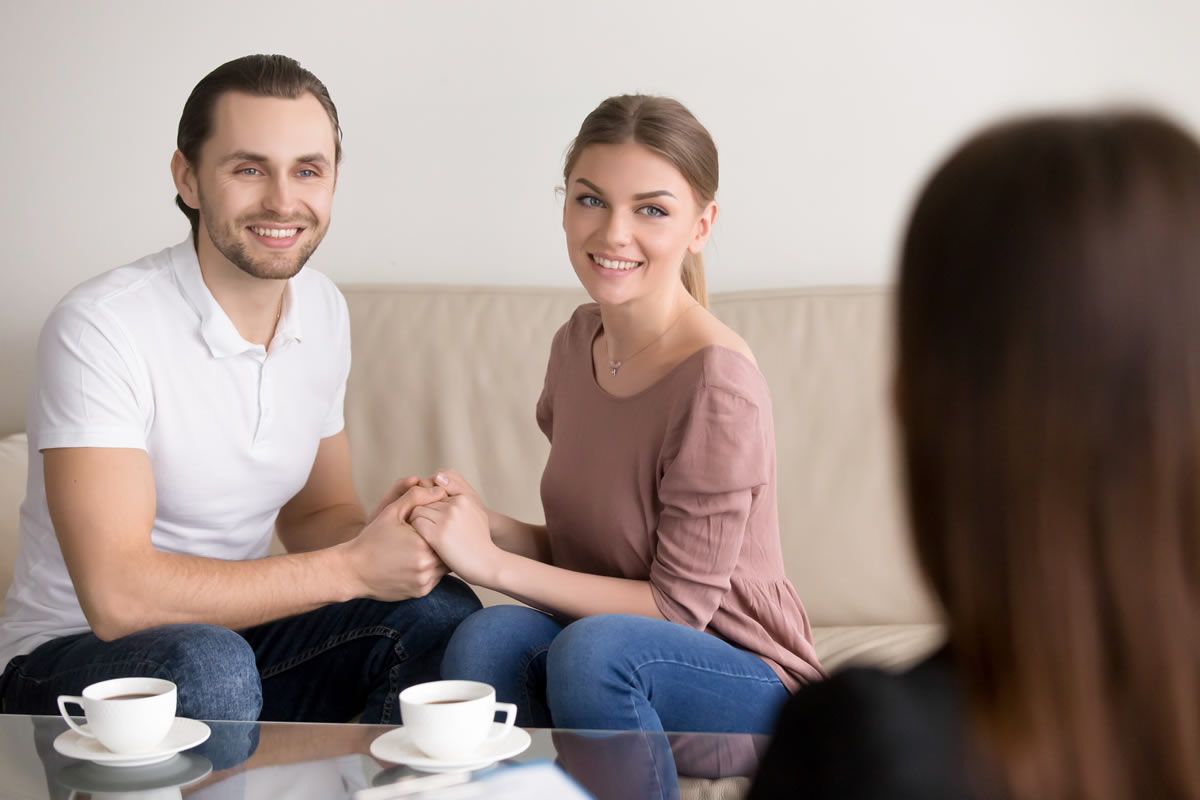 Marriage counseling has undeniable benefits for improving marital relationships, yet 95% of divorcing or estranged couples avoid taking advantage of the critical tool to address their problems. If you and your spouse have never seen a marriage counselor or are under the impression that your relationship is not in any trouble, read on to understand how the benefits of speaking with a marri...
Every marriage has conflict. Marital conflict can arise due to disagreements about finances, and others may experience constant arguing or an unsatisfying sex life. Also, the recent stay-at-home orders due to a worldwide pandemic might add another layer of stress to marriages from a partner losing their job or having to be at home together for long periods. Even the most powerful unions c...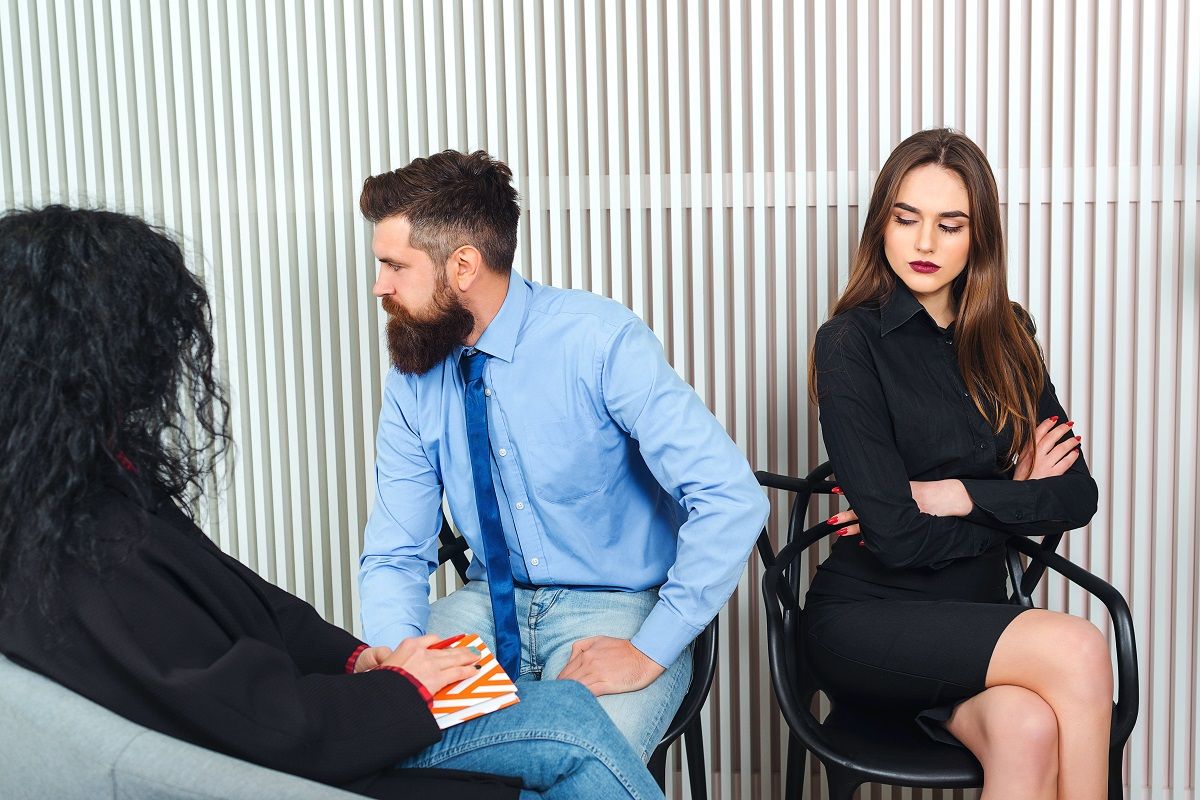 Couples therapy sessions are helpful in situations where partners have consistent arguments about the same thing, feel emotionally disconnected from one another, cope with significant life changes like having a child or getting married, or have sex and intimacy-related issues. But there are times when seeking individual therapy can also help strengthen a relationship. Experts of...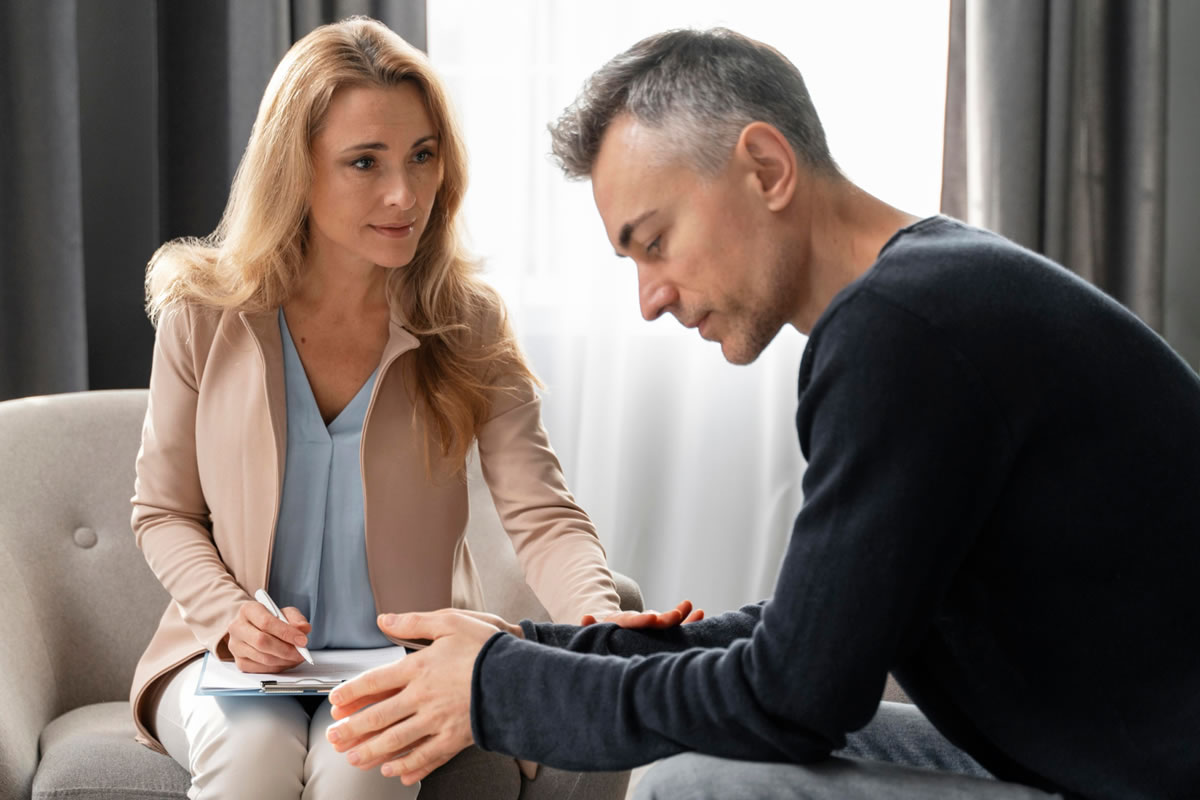 Individual counseling is designed to offer a person the opportunity for growth and support when struggling with situations in their life. Individual counseling in Orlando can help a person deal with many difficult life situations like substance abuse, anxiety, depression, relationship problems, family issues, grief, anger, trauma, etc. Individual counseling offers a confidential, safe spa...
Choosing to get marriage counseling can be difficult. Sometimes when you're going through problems in your marriage, and you can't communicate well with each other, or you're fighting all the time, it can be tough to decide to reach out to a professional. Many couples do their best to work on the problems by themselves, and though sometimes this works, other times the issues c...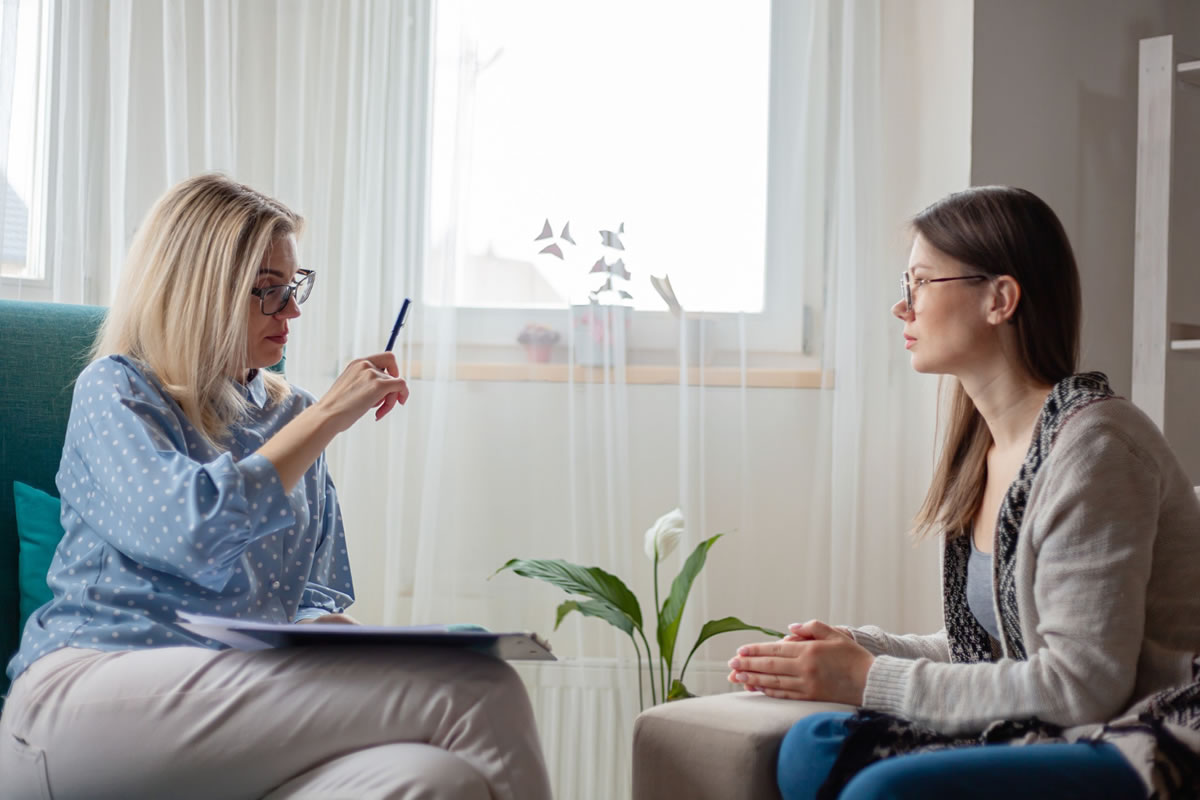 EMDR therapy stands for eye movement desensitization and reprocessing therapy. This therapy is structured to encourage patients to briefly focus on traumatic memories while eye movement stimulation is experienced simultaneously. EMDR therapy reduces the emotion and vividness associated with memories of traumatic events. EMDR therapy was developed in the late 1980s to treat post-...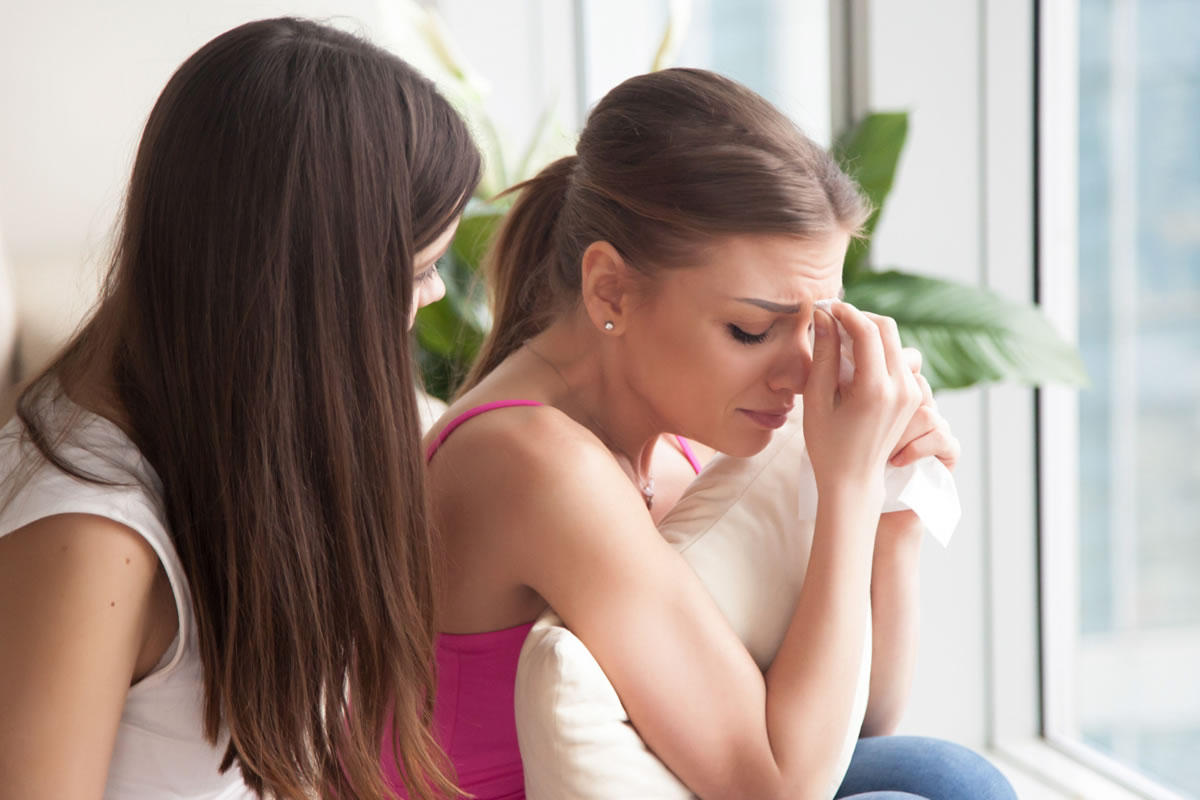 Women are subject to a diverse set of mental health challenges. As a woman seeking therapy, it can be an essential first step to the healing that you deserve. Women's issues can have a significant impact on daily life and overall happiness and well-being. The most important consideration for you is whether you feel comfortable with a therapist before beginning your treatment. Orlando ...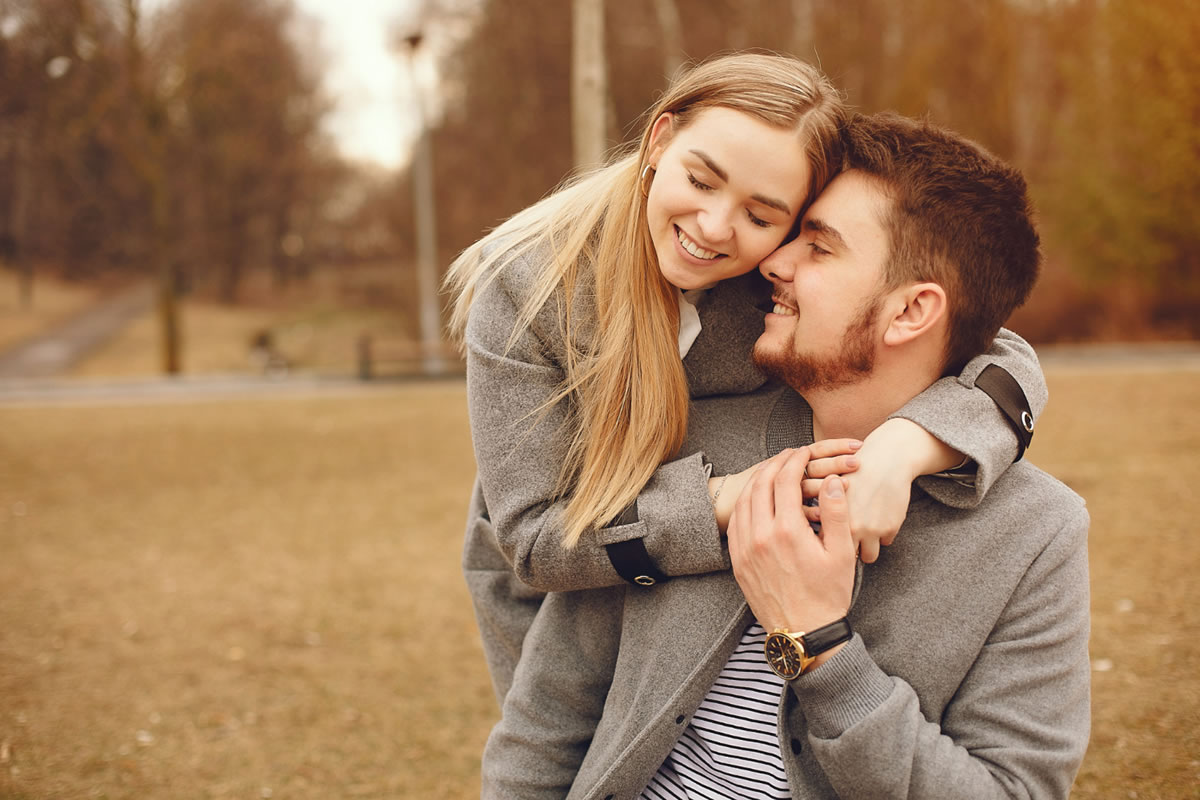 Couples therapy in Orlando is a commitment. If you and your partner are considering couples therapy or if you are looking into, see what it would be like, read this blog to understand the commitment it will require. On average, couples therapy in Orlando lasts a minimum of 12 sessions with a healthy blend of teaching communication styles while understanding one another. The succ...
Marriage counseling Dr. Phillips is conducted in a unique way. Traditionally, marriage counseling has been thought of as the method where it is consistently joint sessions with both partners talking and speaking with the therapist. One-on-One Sessions ...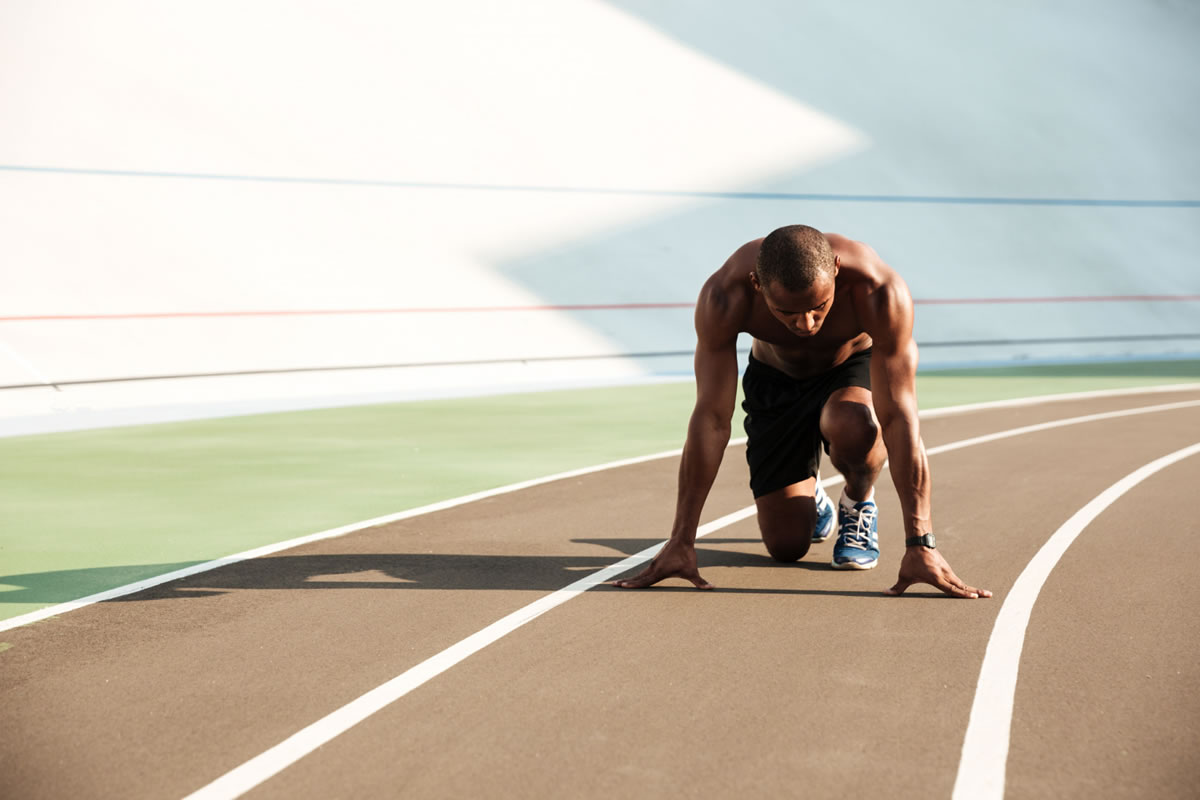 How do I improve my game? Sports Counselors in Orlando can have a focus on many different things for an athlete. One of the biggest reasons why athletes reach out to sports counselors in Orlando is for the simple question of how do I improve my game? Many individuals may think that it is through hard training and tenacity on and off the field but it is more of a mental h...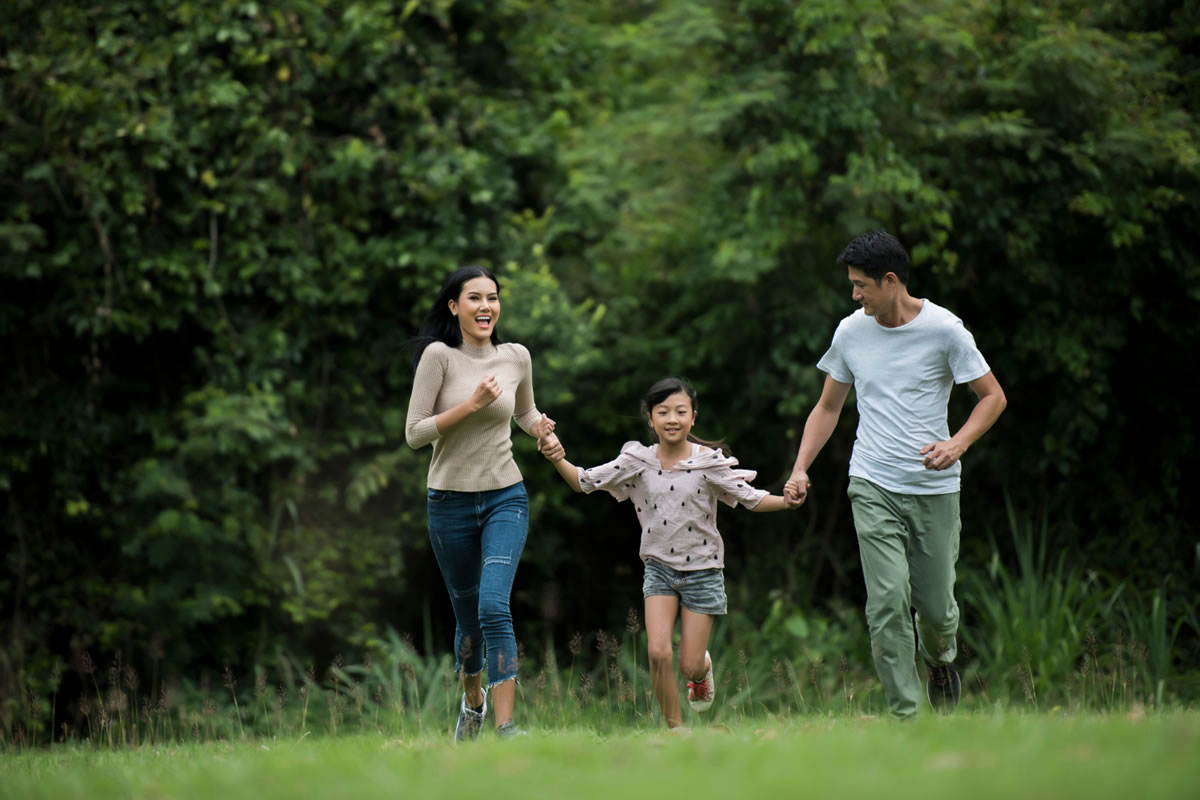 Meeting those Expectations The expectations of your family can be both challenging, stressful, harmful, and difficult to meet. Often, you may feel as though you are not living up to the expectations of your family, that they deserve more from you, or that you are a disappointment to your family. Therapists in Orlando would agree that this is not the case, and, in fact, y...
How we can help Life is a career. It is the first career we ever have and much like other careers in the world, you want to be able to grow and move up the "world ladder" and earn the life "promotions" that come your way. Life is a career because it is about doing things that make you happy and lead to fulfillment. Essentially, Orlando mental heal...
The Ultimate Fulfillment Do you know what your moral compass is? If you do, then ask yourself what is on your moral compass and why each of those things is important to you. If you do not know what part of your moral compass is, perhaps individual therapy in Orlando can help. A moral compass is guiding imagery that directs how you want to live your life and reach ultimate fulf...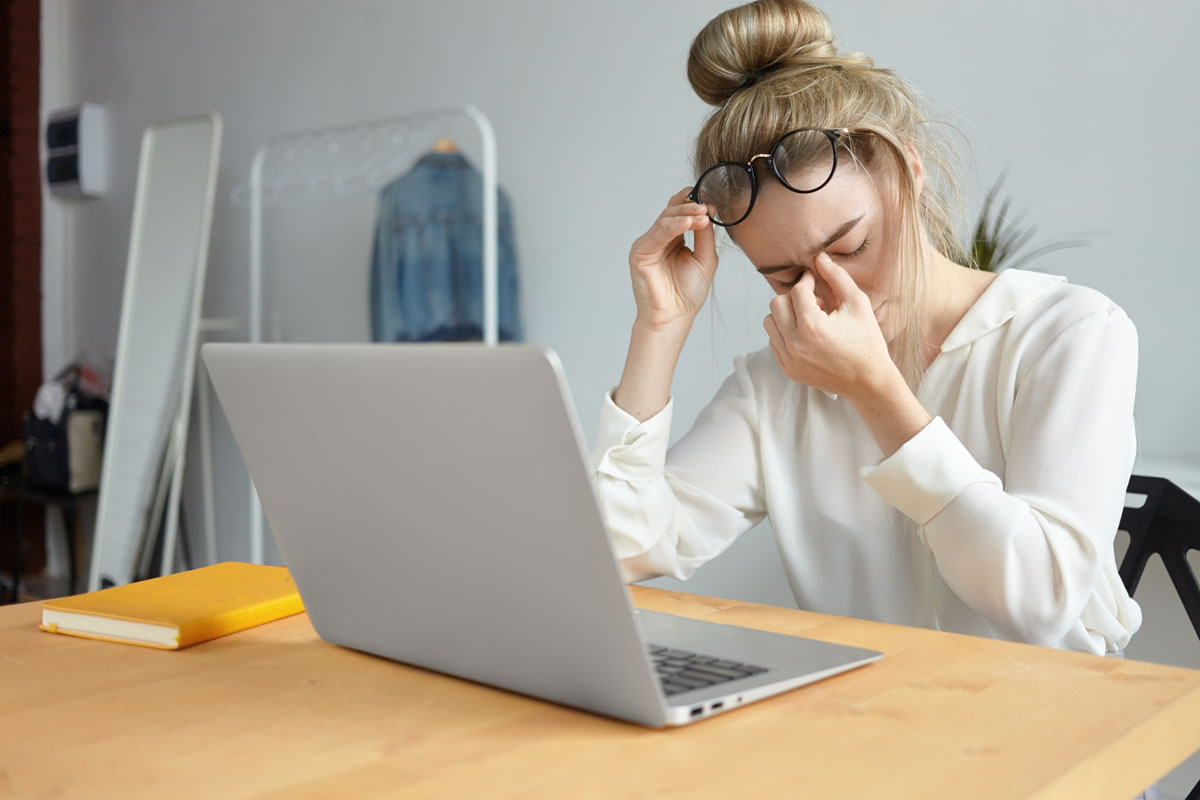 Switching the Channels When you reach a point where you are unable to process anything mentally or emotionally, you may report feeling as though you have a fuzziness in your brain. This fuzziness can be directed towards the notion that perhaps you are drained both mentally and emotionally and the fuzziness looks like a television switching channels. Individual therapists in Or...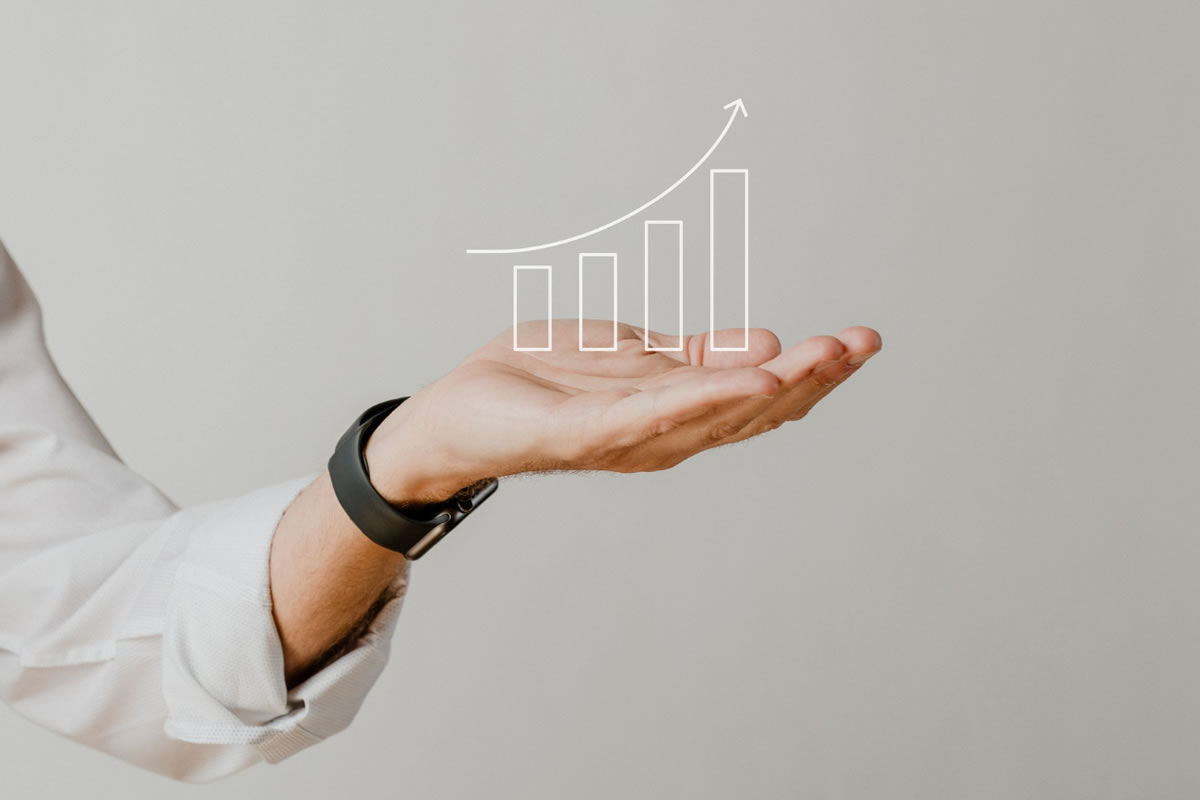 The First Step If you have started individual therapy in Orlando then first, congratulations on taking the investment and steps necessary to live your life to the fullest and embrace what you want in life. This can be a challenging step for some individuals, and you did it. Whether you're seeing a therapist twice weekly, weekly, biweekly, or even monthly taking this ...
Pressures with Studying It is the time of year when high schoolers are getting ready to take the SAT and are finishing up their hard-earned studying for the famous exam. One thing that has been noted by therapists in Orlando is the anxiety that a young teenager can feel from the pressures of needing to perform on the SAT. There is an overwhelming pressure when it comes t...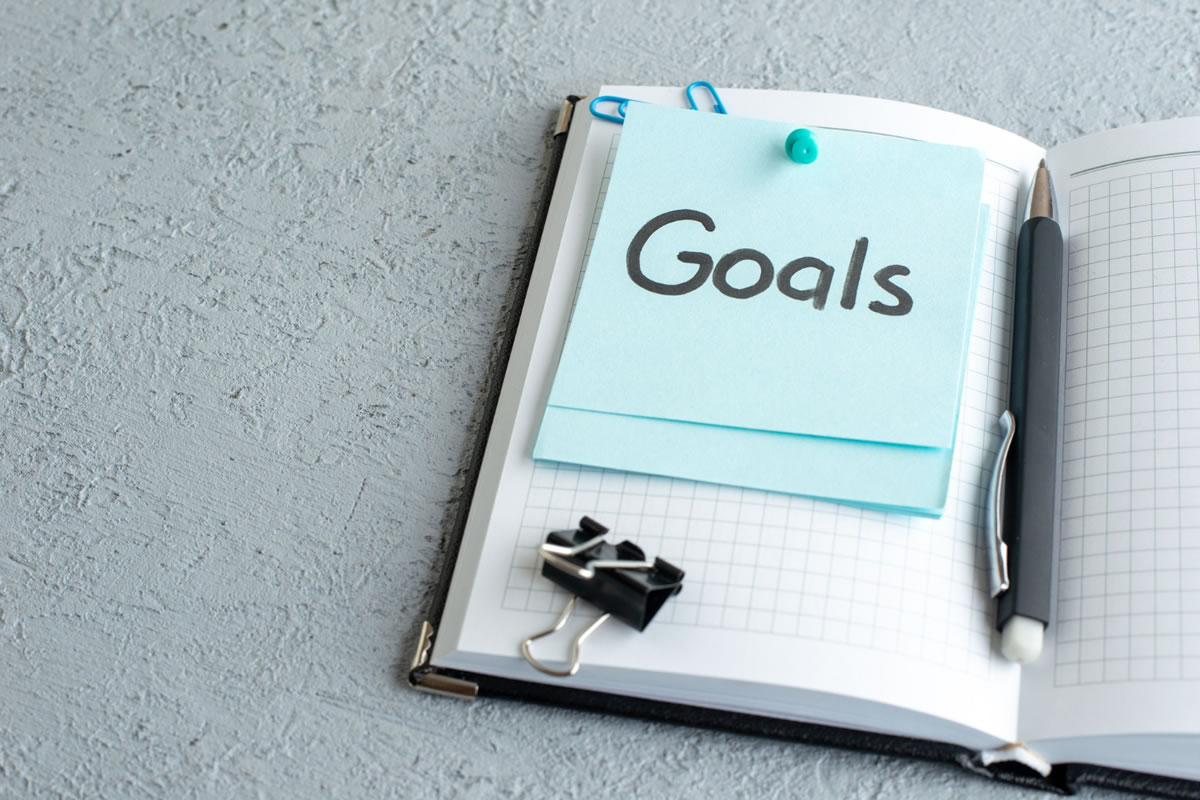 Equal Goals If the year 2020 has demonstrated anything to therapists in Orlando, it is that the human species is a species of social togetherness and interaction. People enjoy being with other people and finding their own comfort zone with their newfound group. Social groups can put so much more value on life fulfillment and enjoyment because you are surrounding yourself with ...
Struggles of Co-parenting Co-parenting is a type of parenting style that can be stressful, irritating, and difficult to balance with having an individual lifestyle and being a parent. Often, Orlando therapists have noted co-parenting exists when a couple was originally in a relationship and then both partners decided to end the relationship. From here is where high-stress volu...
Anxiety can take a heavy toll on a woman's health and sense of general well-being. Symptoms can range from mild and manageable to extensive and debilitating. Seeking professional treatment for anxiety that is not manageable or situational is key to maintaining mental health and wellness for women. Orlando Thrive Therapy specializes in anxiety counseling for women in Windermere and s...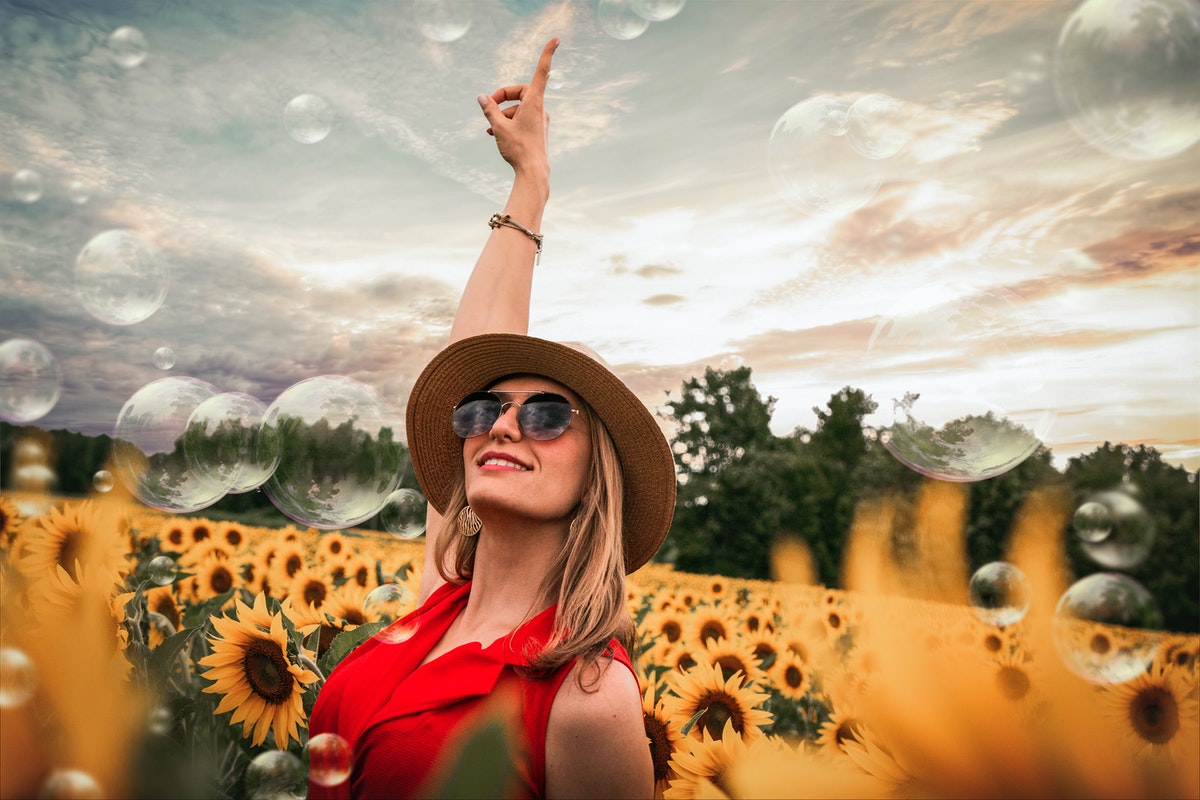 Mental health affects how a woman relates to others, makes choices, thinks, acts, and feels. Remember, mental health includes a woman's social, emotional, and psychological well-being. Therefore, mental health is not just the lack of a mental illness. It is a critical player in a woman's quality of life and overall health. Self-care practice plays a prominent role in sustaining ...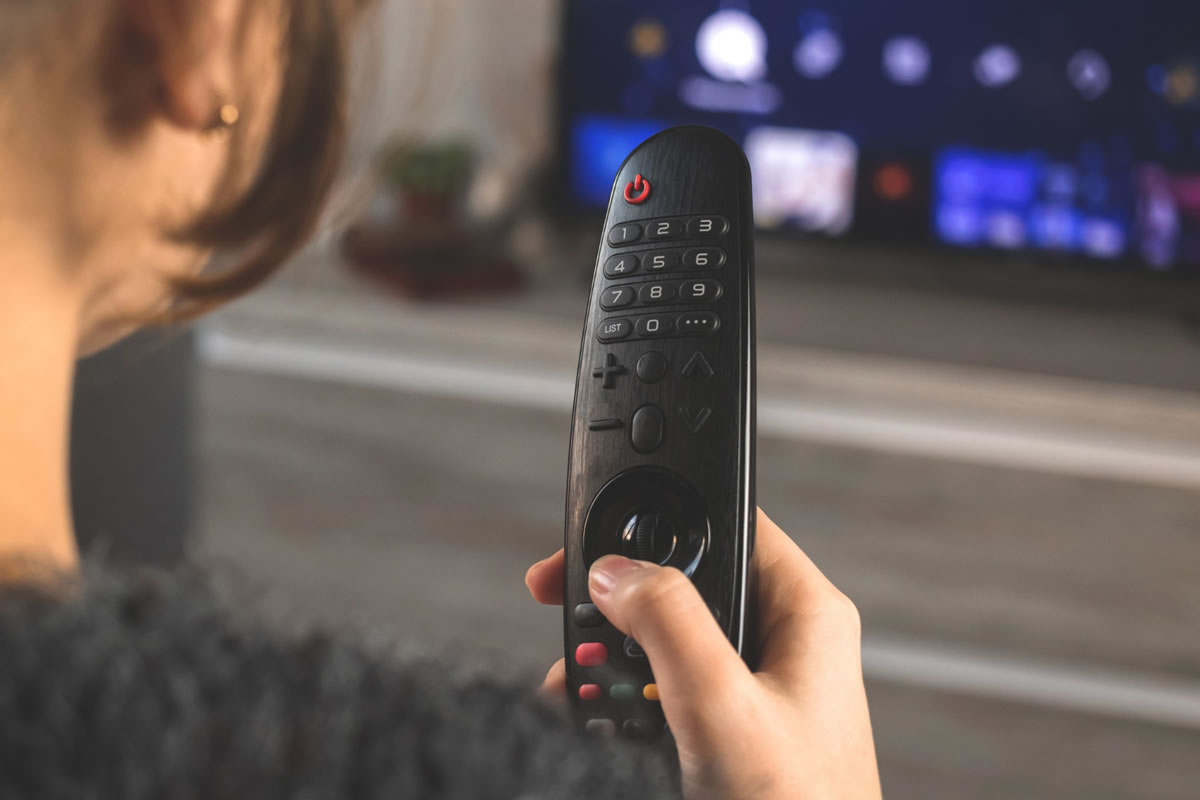 Reading or hearing news reports of major catastrophes and mass destruction can harm a person's mental health. For example, the recent mass shootings; natural disasters like earthquakes, hurricanes, and tsunamis; the plethora of terror attacks occurring around the world -- any of these, no matter how far removed from the home, can negatively impact emotional well-being overall mental h...
There is absolutely no denying that an open line of communication is vitally essential for building strong, positive relationships with others. The biggest problem is that most people lead such busy, often stressful lives that we forget to think about communicating effectively with a partner. Good communication requires extra focus and effort. It means truly understanding how we communica...
Divorce is a fairly common phenomenon in the U.S. While the most often cited statistic is that 50 percent of marriages will end in divorce, current estimates are that the number is actually in the range of 42 to 45 percent of marriages ending in divorce. While less than previously believed, this is still a vast number of divorces, and it's a figure that is growing even higher among th...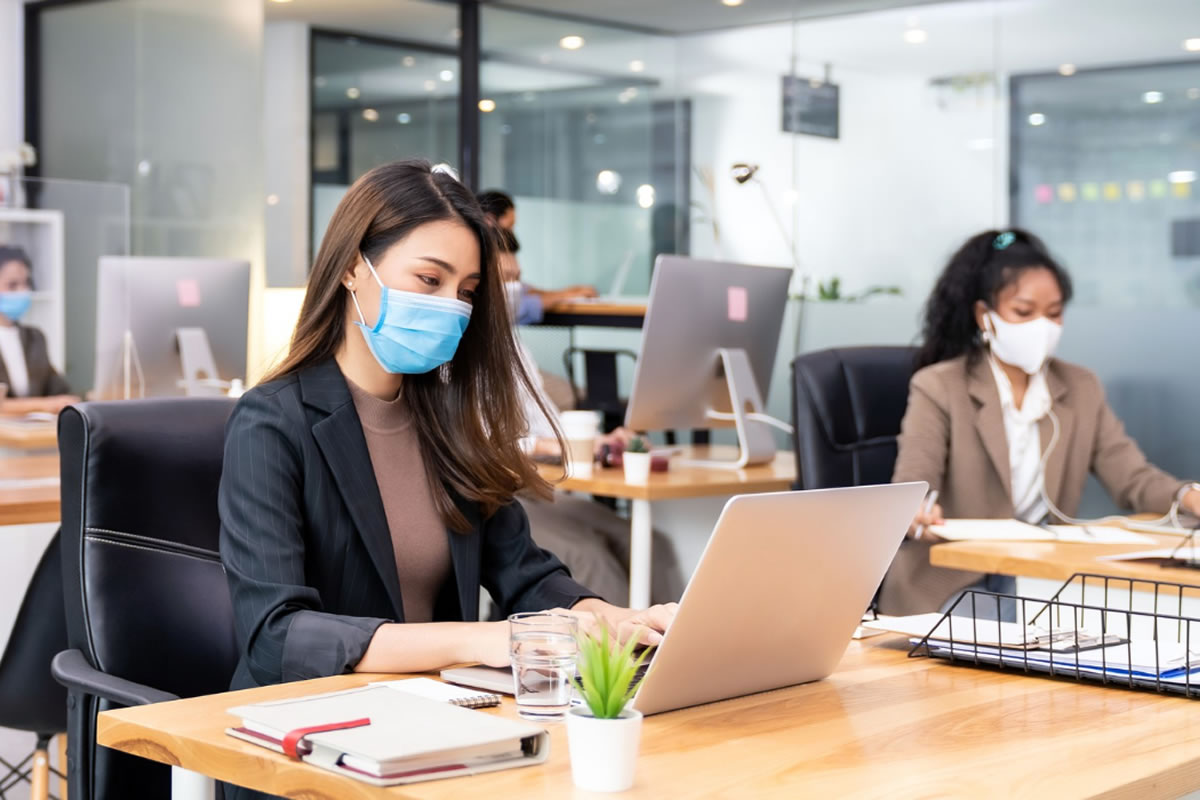 The growth of the job market and economic changes due to the effects of Covid-19 have forced large numbers of women to face something potentially terrifying – job hunting. Sometimes this is due to financial shortfalls, maybe the kids are all in school or have grown up and flown the nest, or often it is simply because a woman is seeking a new challenge. Whatever the reason,...
All too often, people assume that a healthy and loving family relationship happens naturally. In reality, though, relationships within a family need to be worked on and nurtured carefully, just like the happy, healthy relationships developed with romantic partners, close friends, or co-workers. It is common for people to neglect to provide time and effort to build and maintain h...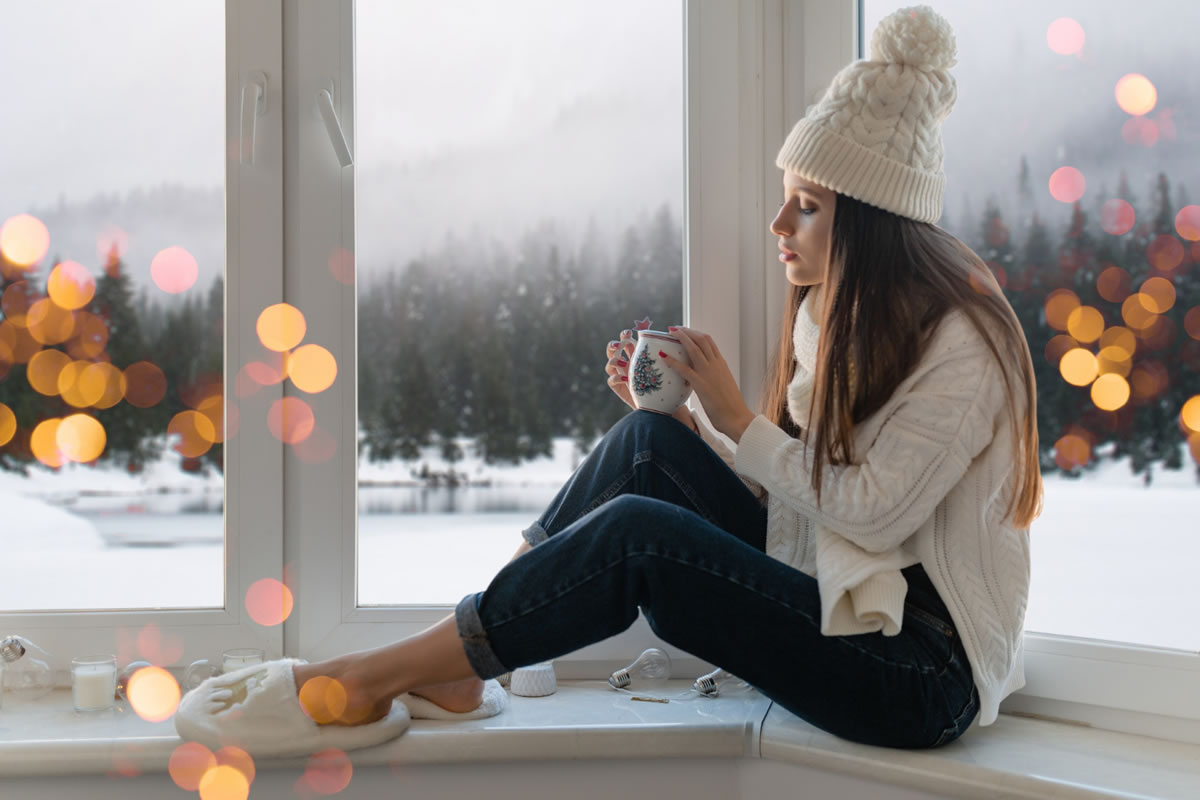 It is unlikely to hear most people complain that Spring has hung around for far too long. But what about Winter? Of course, skiers and snowboard fanatics may never want it to end, but it seems to drag on way too long for many people. The result is often that people experience the "winter blues," a fairly common problem, especially in regions where winter weather lasts the ...
Most people have differing definitions of what intimacy means. You can find up to 5 different definitions of intimacy in a modern dictionary, so this is no surprise. In addition, most individuals like to show or receive love in very different ways, often based on how we were shown love in our childhoods and other past experiences with love. These conflicting opinions on intimacy in a rela...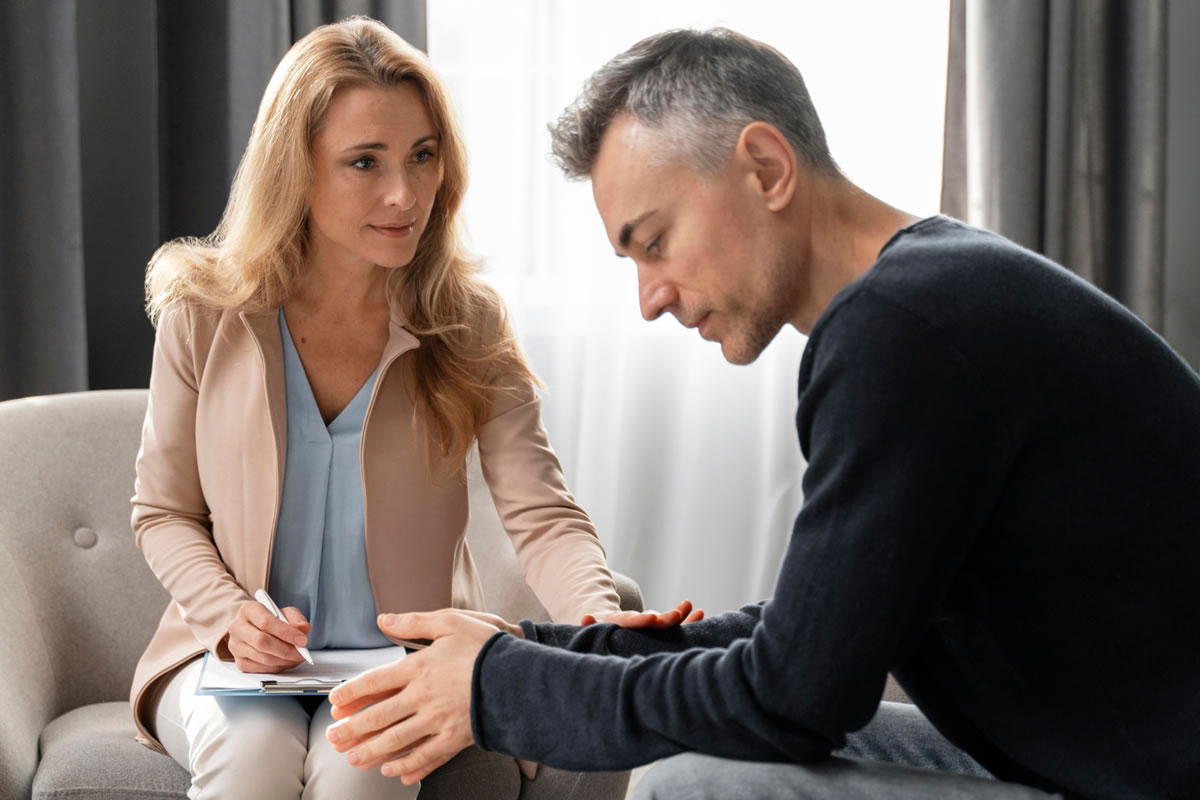 It is a well-accepted belief that two qualities define most men: they seldom like to ask for help, and they do not want to talk about feelings. So putting the two together and asking for help about feelings — is the ultimate injury to masculinity. Men often consider themselves to be strong problem-solvers, but when it comes to emotional and mental struggles, men should mak...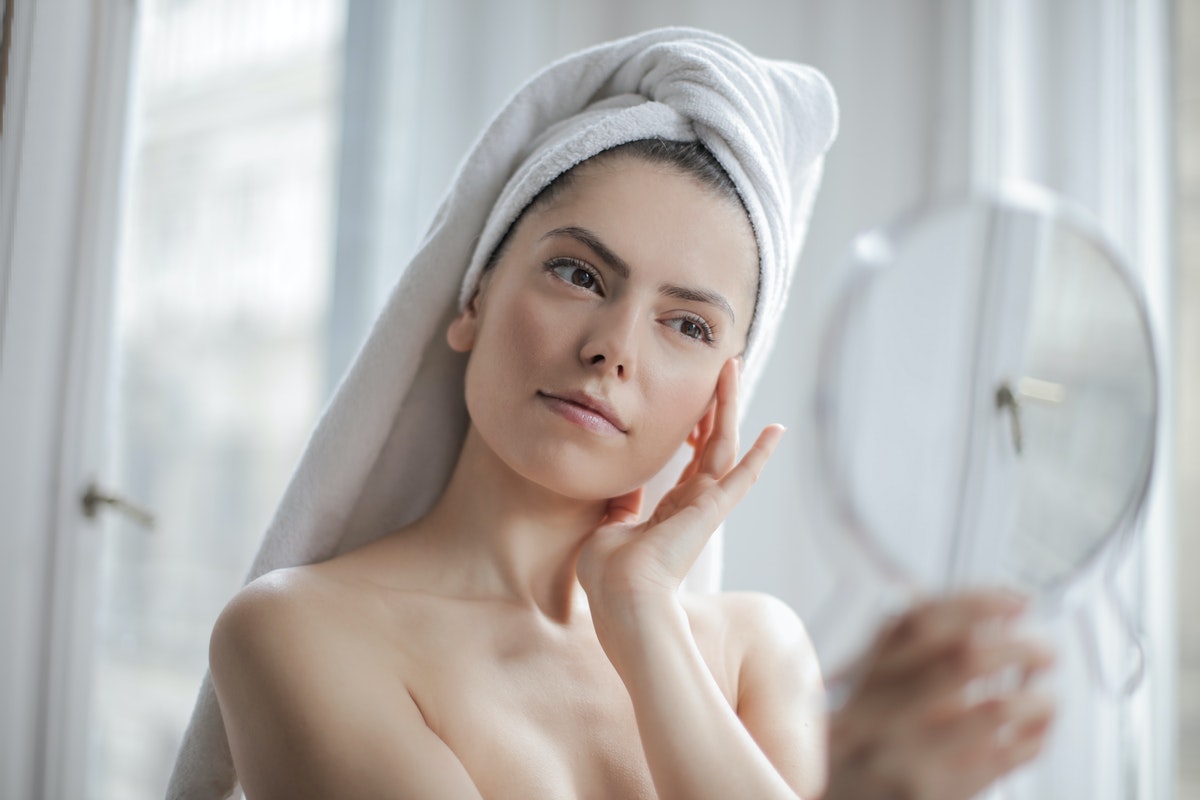 Do you suffer from symptoms of anxiety that cause negativity or difficulty getting through simple, everyday tasks? Does your anxiety impede your ability to gain fulfillment in your life? Anxiety is one o the most common challenges that faces those who suffer from mental health issues. When working in anxiety therapy in Winter Garden, you will learn how to cope with your ...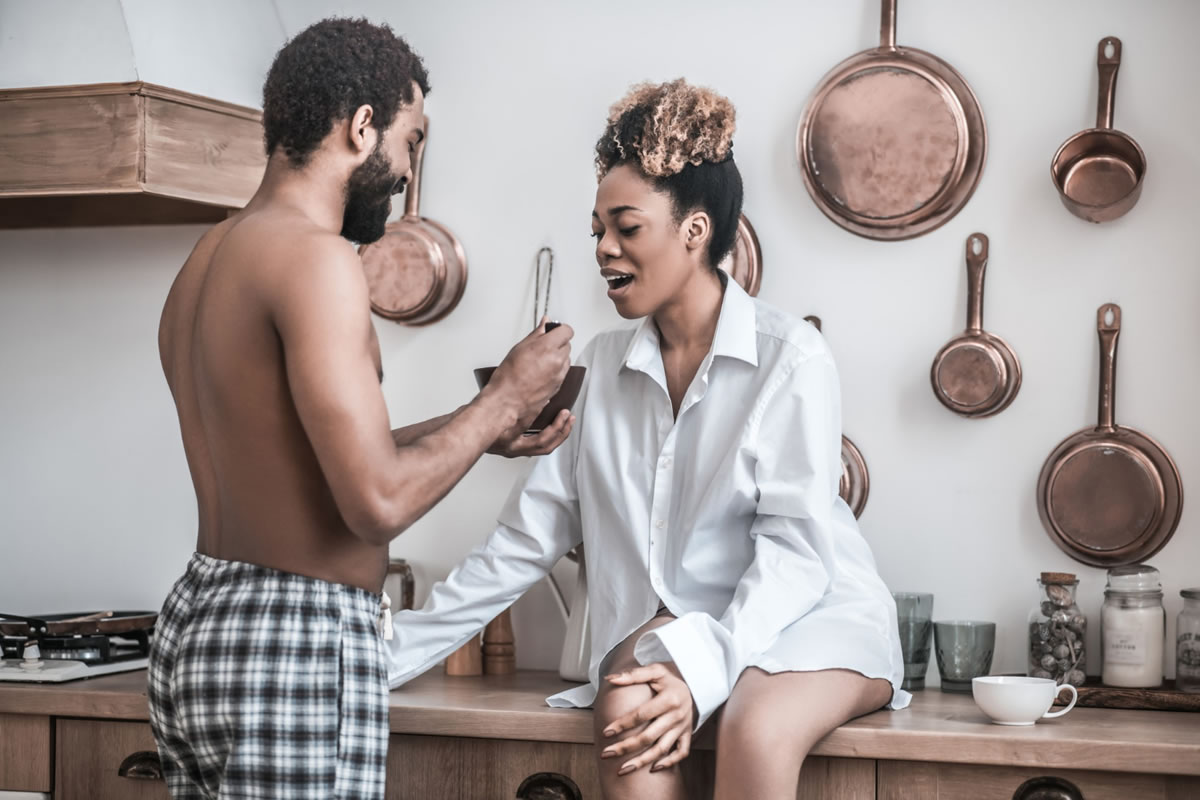 Do you have a difficult time communicating your thoughts and feelings to your spouse? Do you feel like you never have a minute to talk to your spouse because of all the chaos in your life? When your marriage is going through a communication rut, you may wonder how you will ever recover. You may wonder if your relationship is headed for trouble. In marriage therapy ...
Are bad habits causing negative behaviors in your life? Do you struggle to overcome bad habits or addictions? When you are constantly getting into trouble with your behaviors, you suffer from addictions to negative influences, or you cannot shake some of the unhealthy habits you have adopted, it may be time for you to do some work on yourself. Taking the time to work on ...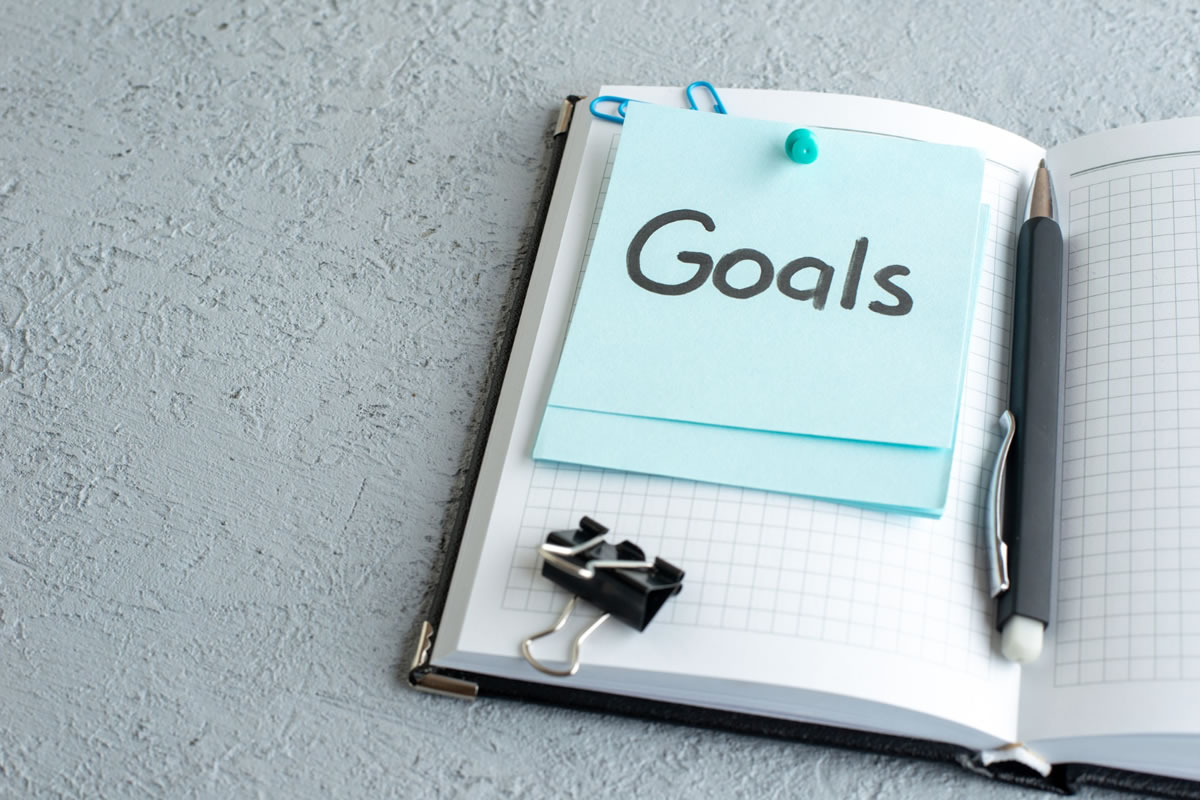 Many people assume that setting goals is only for people that want personal or professional development in life. Although you may not want something specific in these next few years in your life, you may still want to grow and thrive as a person. You may want small things, like happiness and fulfillment. Simply because you do not want to get a new job, get promoted, or g...
Are you concerned that your teenager will struggle with the news of your divorce? Do you wonder whether your teenager can emotionally handle your divorce? When you end your marriage, you never intend on altering the course of your child's life, and you may never want them to be negatively affected by the situation. However, many children deal with divorce in differ...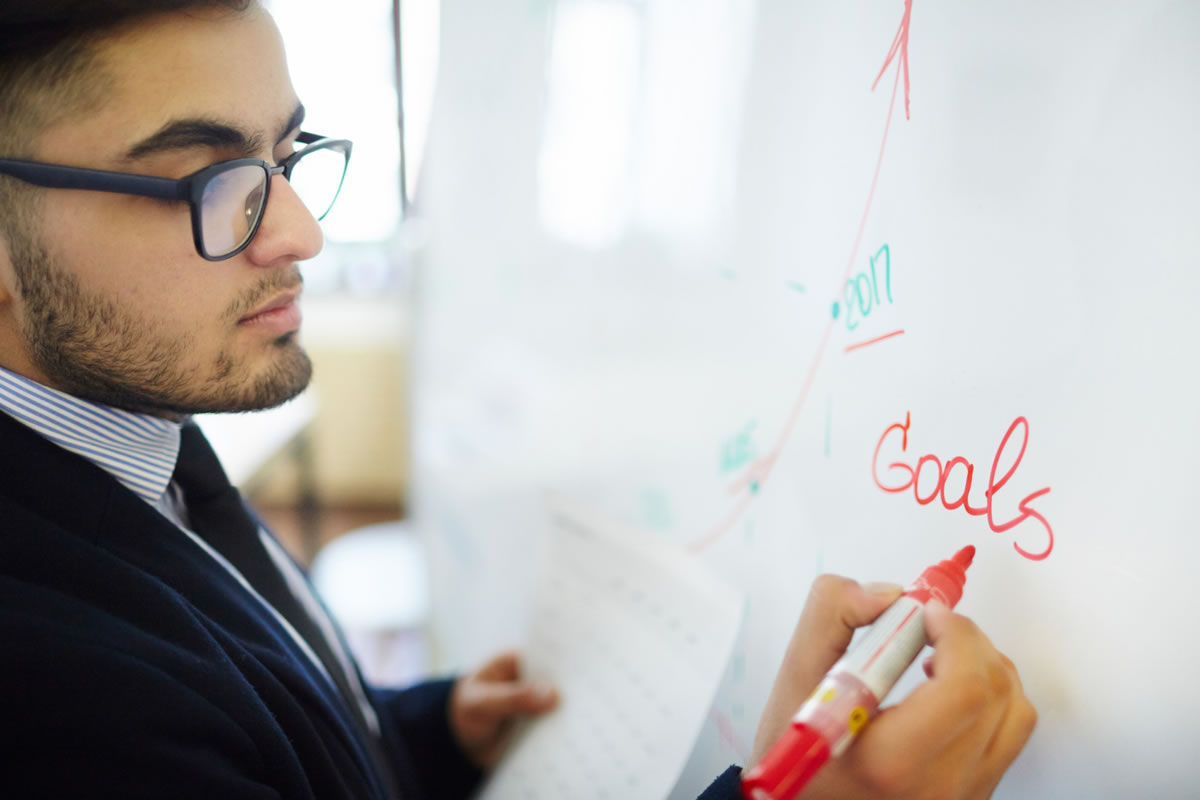 Are you struggling to create a routine in your everyday life? Do you have trouble following through on promises you make to yourself? Having a lack of self-discipline is common for those who suffer from anxiety or who are going through changes or tough times in their life. These emotions or changes may cause people to have a lack of regard for their priorities, and this ...
Are you dealing with social anxiety when you are in certain social situations? Do you want to prevent anxiety from taking over your life? As you learn more about your anxiety and how it affects your life, you will realize that you feel more comfortable and have more enjoyment in your daily life. By going to anxiety counseling in Orlando, you can learn the right ways to c...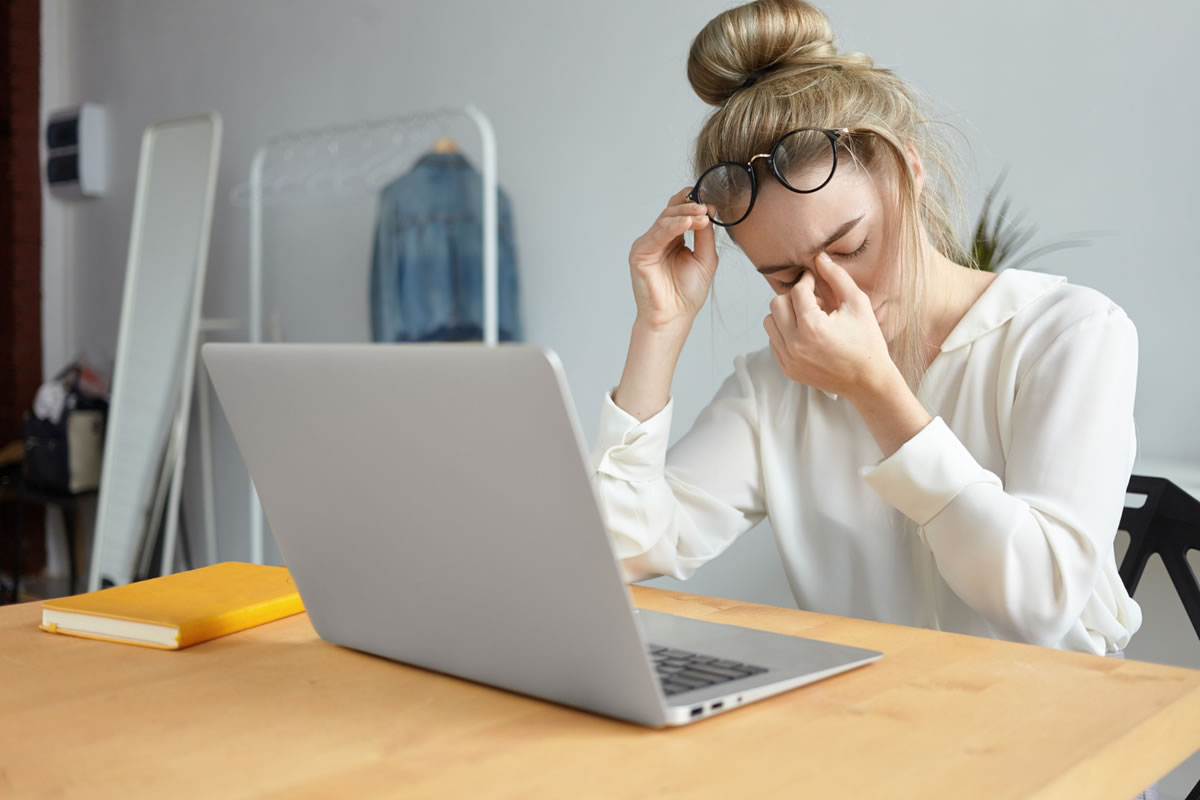 Are you constantly on-the-go? Do you always have plans, work events, social gatherings, or obligations? When life seems like it is too busy, you may start to feel stressed out or anxious about everything on your calendar. As time seems to pass without you having the control over your plans, this stress can become too much to handle. It may lead to less time for sel...
Are you concerned with your emotional health when you are placed in certain situations? Do you often rise to anger too quickly? Are you trying to cope with overwhelming social anxiety? Many people deal with emotional instability in their everyday life, and they often must take the time to understand their emotions. Learning how to manage your emotions involves a pr...
Watching a friend suffer through their grief alone can be a devastating and complicated process. It can be difficult to watch a friend suffer through a difficult loss. Being a friend to those during their grief is one of the best things you can do for them, but this may look slightly different for everyone. As professionals in counseling in Orlando, we help many patients...
Are you tired of being out down by your friends? Are you in a relationship that is no longer serving you? When you surround yourself by negative people, you may start to feel the burden of these relationships on your own personal life. You may be doubting yourself by constantly being belittled, underappreciated, and undervalued by your friends, family, or significant oth...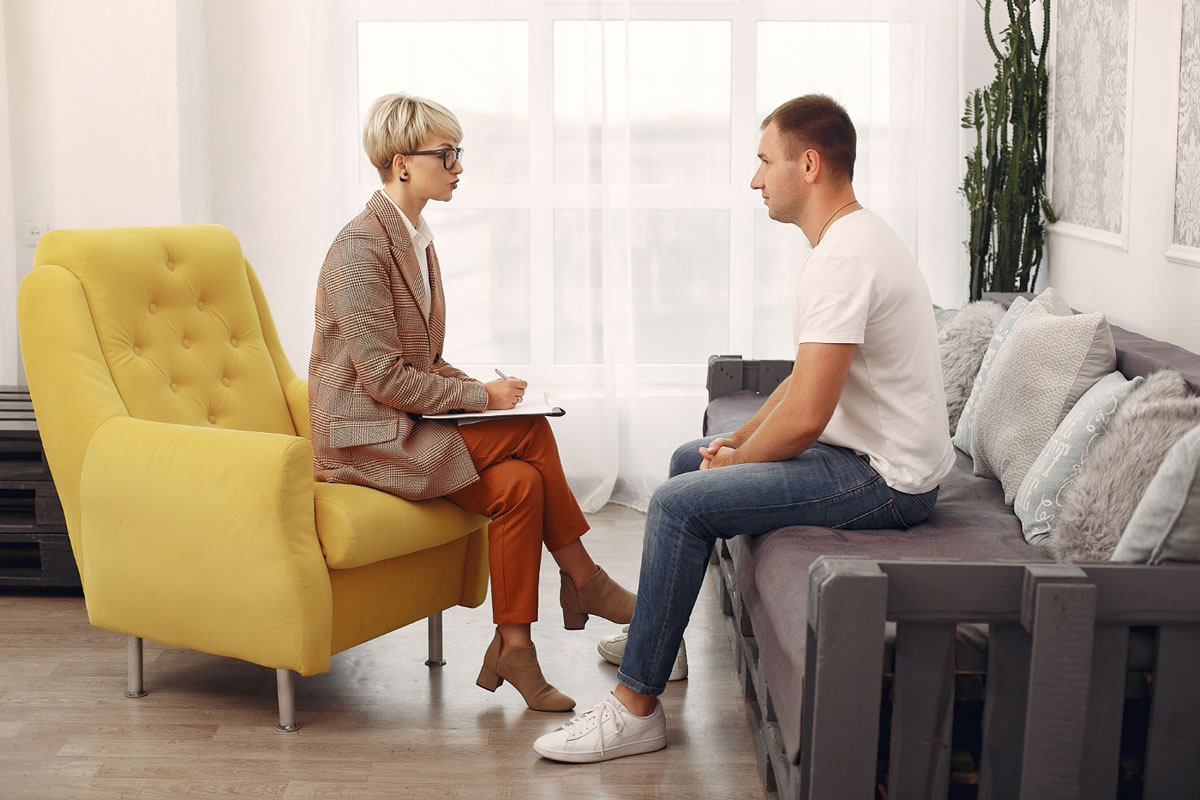 Going to therapy requires active participation and an engaged mind for success in these sessions. It also requires you to focus, listen, and talk with your counselor so that you can gain insight into your mental health and gain clarity about your emotions. To ensure that you get the most out of your sessions while in anxiety counseling for women in Windermere, you will want to...
Self-care is one the most important things that you can do for yourself. When we talk about self-care, we may think of taking long baths, meditating, or just diving into a good book. However, it is much more than that. It involves taking the time to prioritize your own mental and physical health so that you can promote a better well-being and live a healthier and more ba...
Are you constantly battling the stress of work or family life? Do you feel overwhelmed when you have too many responsibilities on your plate? Chronic stress can have many negative affects on your life, such as fatigue, heart issues, high blood pressure, and other health concerns. It may cause you to lose sleep or to struggle with setting boundaries. Those who suffe...
Are you your own worst critic? Many of us are, but do your criticisms get in the way of your progress and success? When your self-criticism also leads to your self-sabotage, you will need to take a step back and learn how to overcome these patterns. Preventing self-sabotaging thoughts will take awareness, time, and patience, but it can allow you to grow and thrive with c...
Every relationship is going to have ups and down, rough patches, dry spells, and slumps. It is about how you overcome these slumps that allows your relationship to grow, thrive, and change over time. When your relationship is going through a tough time, you will need to put in the work. Many even consider marriage counseling in Winter Garden to provide a safe and healing...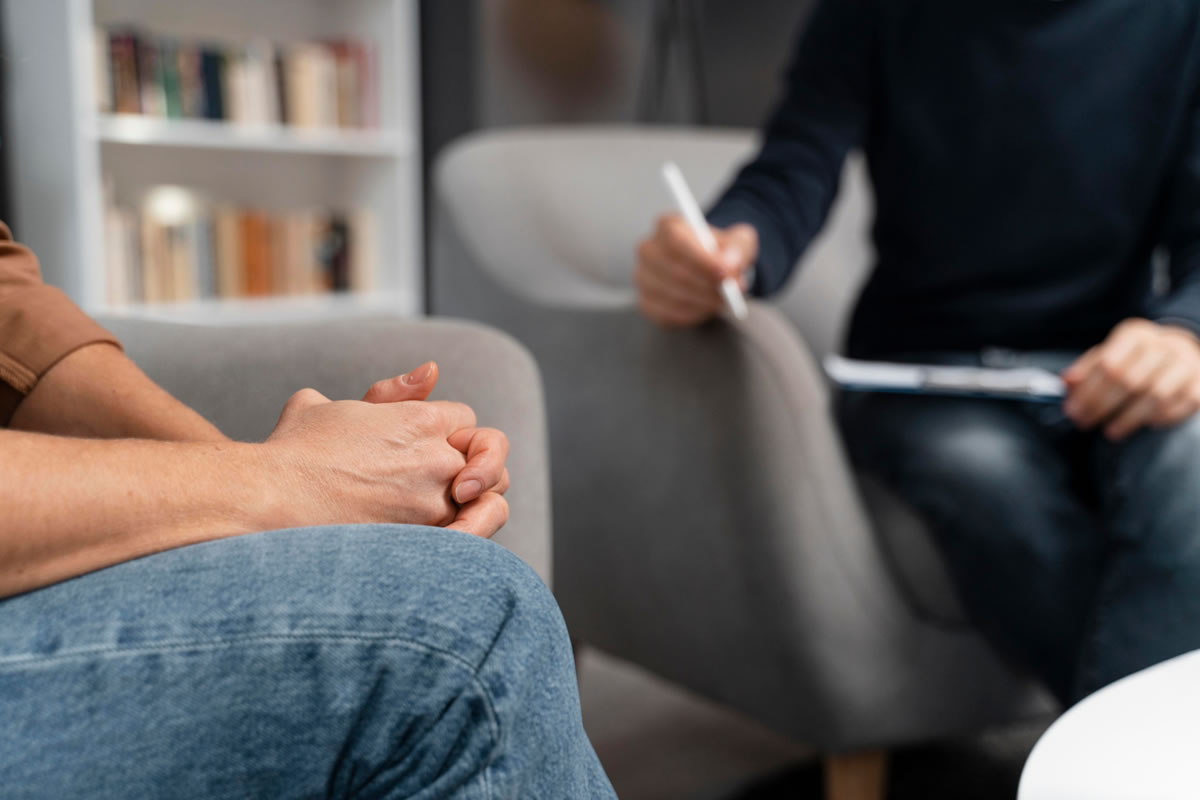 Are you struggling to complete everyday tasks because of the intrusive negative thoughts? Do you want to rid your mind of these anxious worries that creep up during important times in your life? Whether you battle with generalized, social, or professional-related anxiety, you need to know that there is help there to combat these symptoms. By getting help in anxiety thera...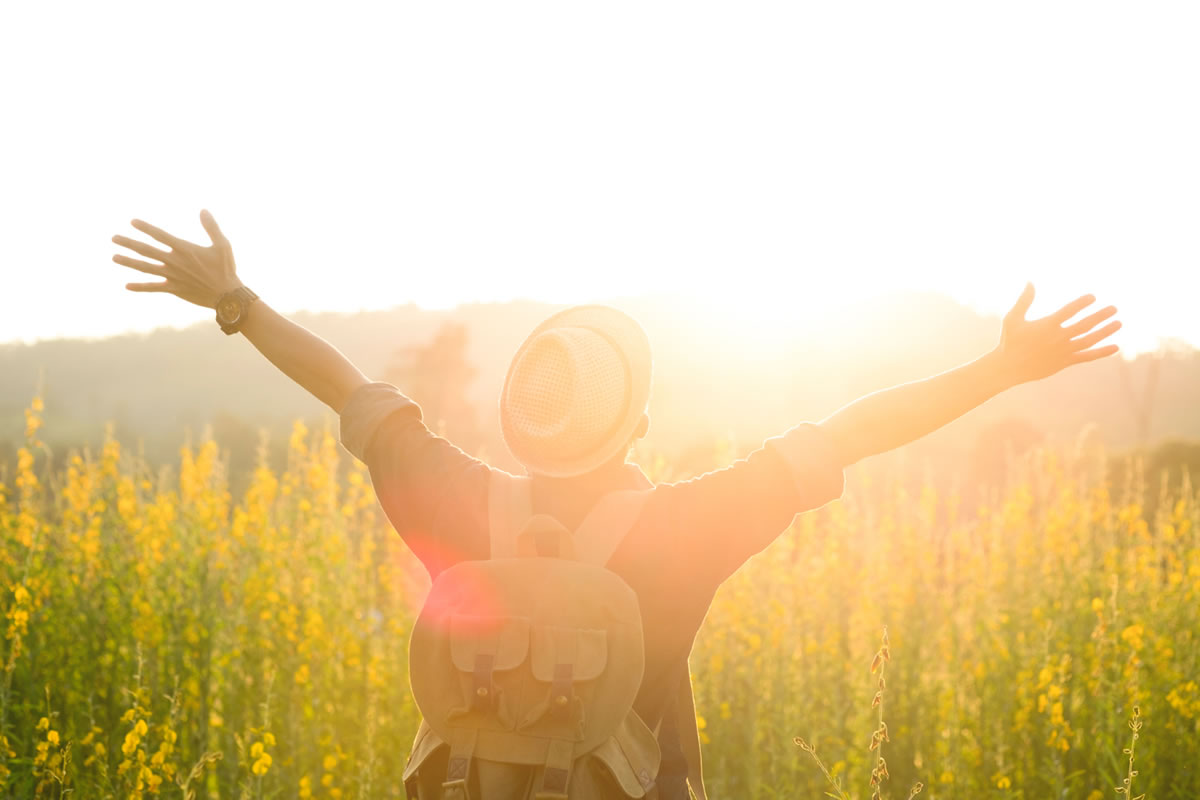 Are you your own worst critic? Do you spend too much time in your head? Are you tired of your emotions getting the best of you? Those who suffer from mental illness, have demanding and stressful careers, or are constantly plagued with complications and challenges need to find the time to unwind and treat yourself to a little self-care. As experts in counseling in O...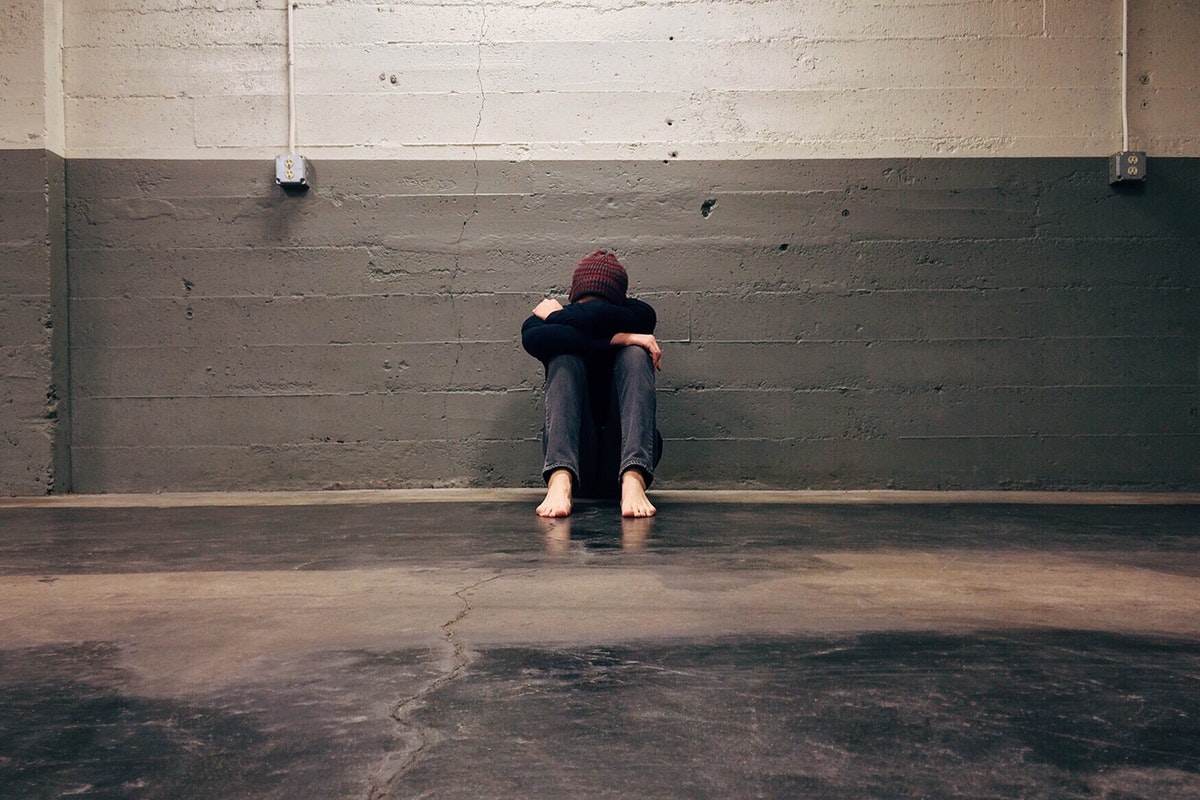 Struggling with mental health issues can cause many invisible symptoms that can plague you. These issues, while they may not be noticeable to those around you, may make you feel uncomfortable, confused, sad, angry, or even just overwhelmed. To learn how to overcome and cope with difficult emotions, mental health, or tough circumstances, you may want to consider hiring the help...
Do you think that you've met the one that you want to spend the rest of your life with? Are you looking to take the next step in your relationship? Many people assume that relationships that are in trouble are the only couples that need to go to relationship counseling in Orlando. However, it is important for anyone that wants to have the right conversations and co...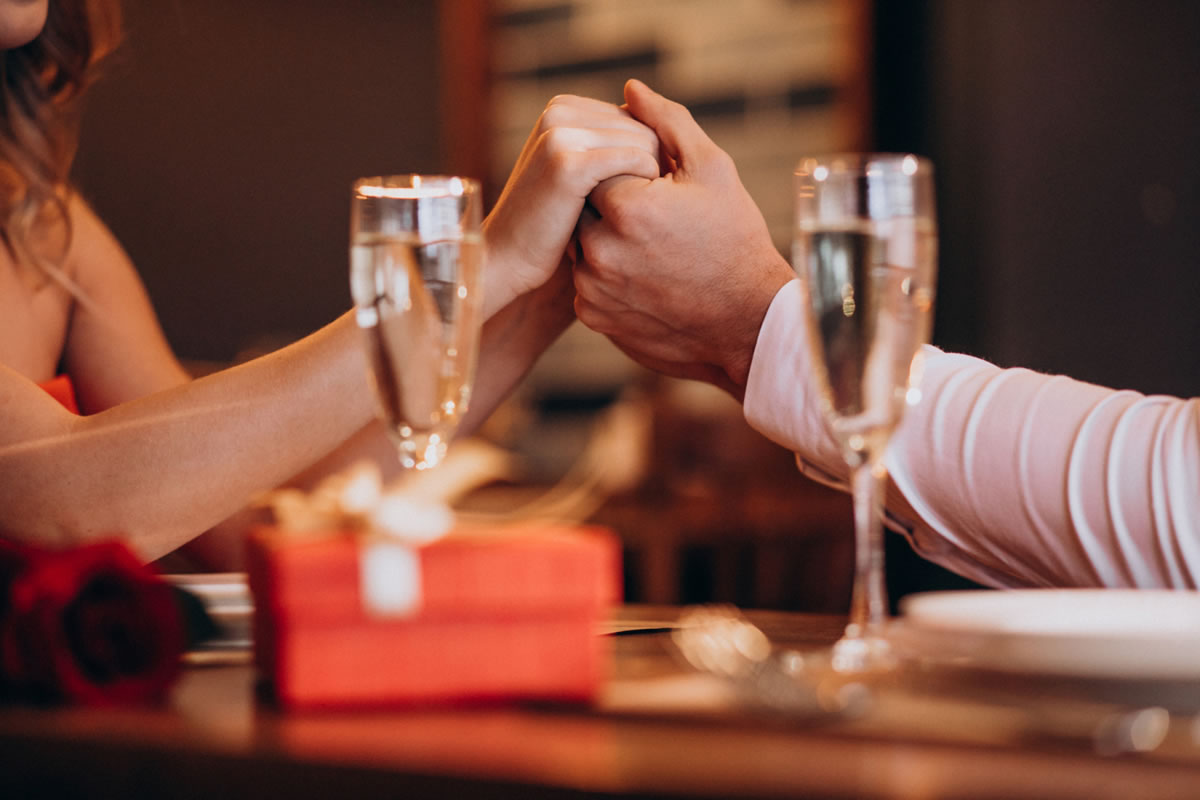 Trust is one of the most important ingredients in the recipe for success in relationships. When you are engaged in an intimate relationship with another individual, you want to know that you are safe, comfortable, and valued by them. This requires work and diligence to build, and it may not always be easy. If trust is broken, it may lead both of you to ask for help and g...
Are you having a difficult time adjusting to your new back-to-school routine? Are you worried about the transition about heading back to school? Do you find yourself tossing and turning at night because of your concerns about going back to the classroom? Whether you are struggling with going to high school or transitioning to college, you may want to seek anxiety therapy...
Are you in a relationship with someone that suffering from severe depression? Do you struggle to come up with ways to be there for them during their times of withdrawal, hopelessness, and fatigue? Depression can be difficult for those who are suffering and those who are watching other suffer, especially when you are in a relationship with them. In marriage therapy in Win...
Are you struggling to get the next step in your career? Do you have your eyes on the next promotion that is offered at your company? Being successful at work requires to constantly be evolving, showing your dedication, and open to grow and learn with your company. Although these qualities make you a great employee, they also make you a successful individual. As a c...
Imposter syndrome is becoming a phenomenon that causes a person to feel as though their personal victories are undeserved or not worthy of attention. It can cause these individuals to feel out of place, unwanted, or undeserving when they are at work. As experts in anxiety counseling for women in Windermere, we work with many people so they can learn that their accomplishments ...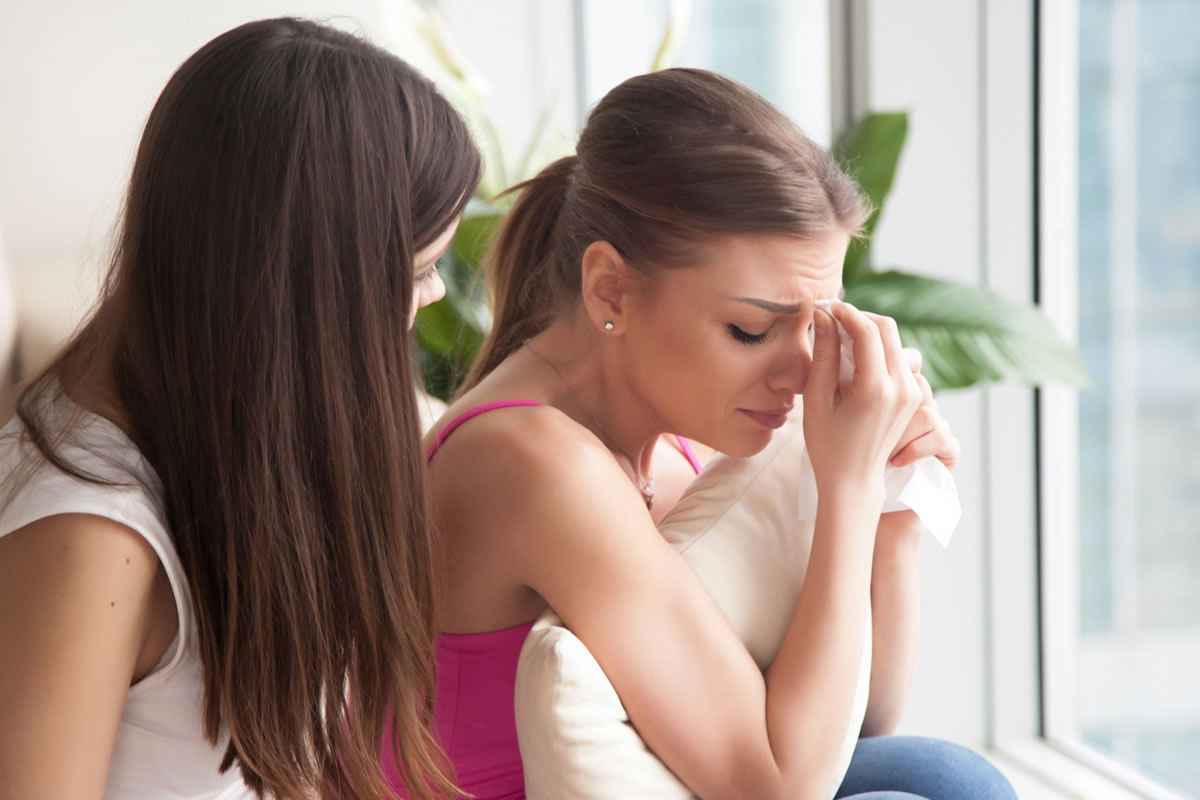 Has your friend just lost a loved one? Do you struggle to be supportive for friends that have recently gone through traumatic or difficult situations? Whether your friends are dealing with loss, trauma, or difficult times, you will want to be there for them in any way that you can. Showing support is a great way to show them that they are not alone, even if you cannot fi...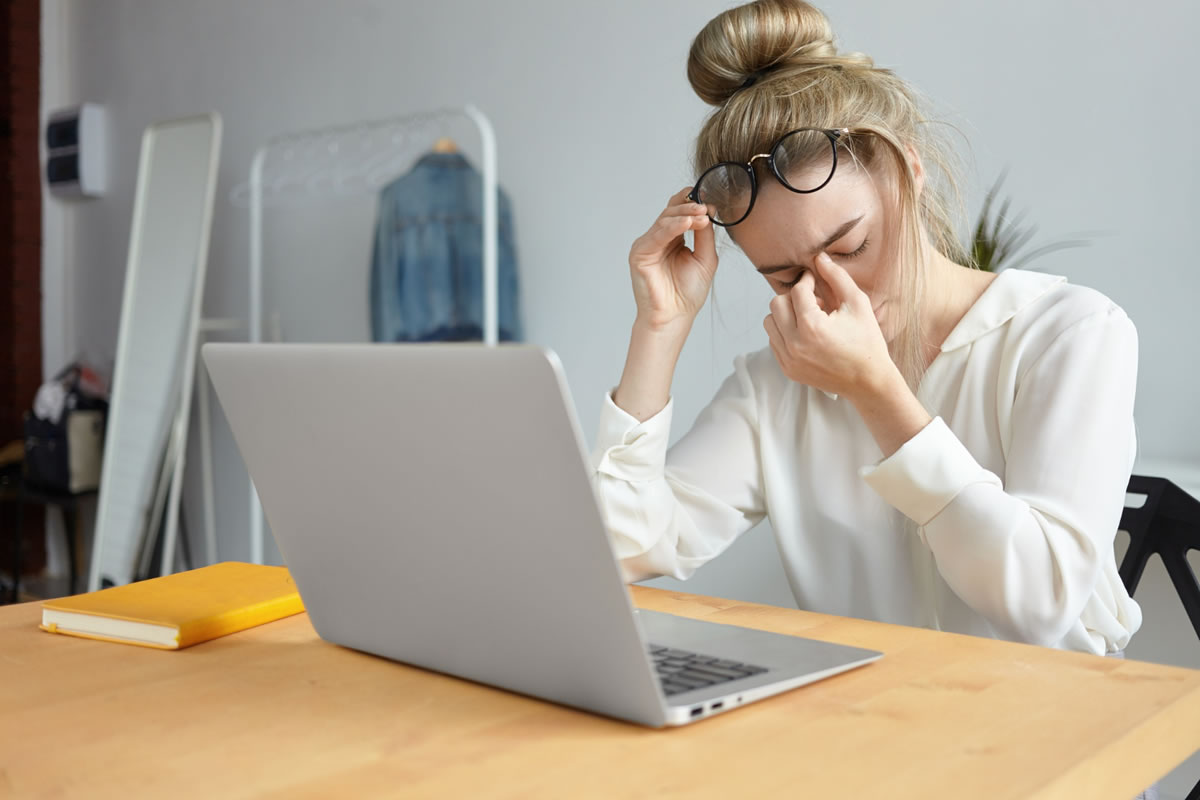 Stressful jobs are becoming more common. It seems like everyone is overworked, overwhelmed, and overcommitted when it comes to following their career dreams. This leads to burn out when you do not take the time to prioritize self-care and simple healthy habits. Although you want to achieve all your professional dreams, you will still want to take care of your mental and ...
Getting lost in the heat of the moment can often lead couples to say the wrong things to their spouse, which can make conflicts much worse than they already were. Marriages require everyone to be able to speak their mind, be heard and understood by their spouse, and still be able to live happily. However, conflict resolution can also be difficult for some marriages. Conf...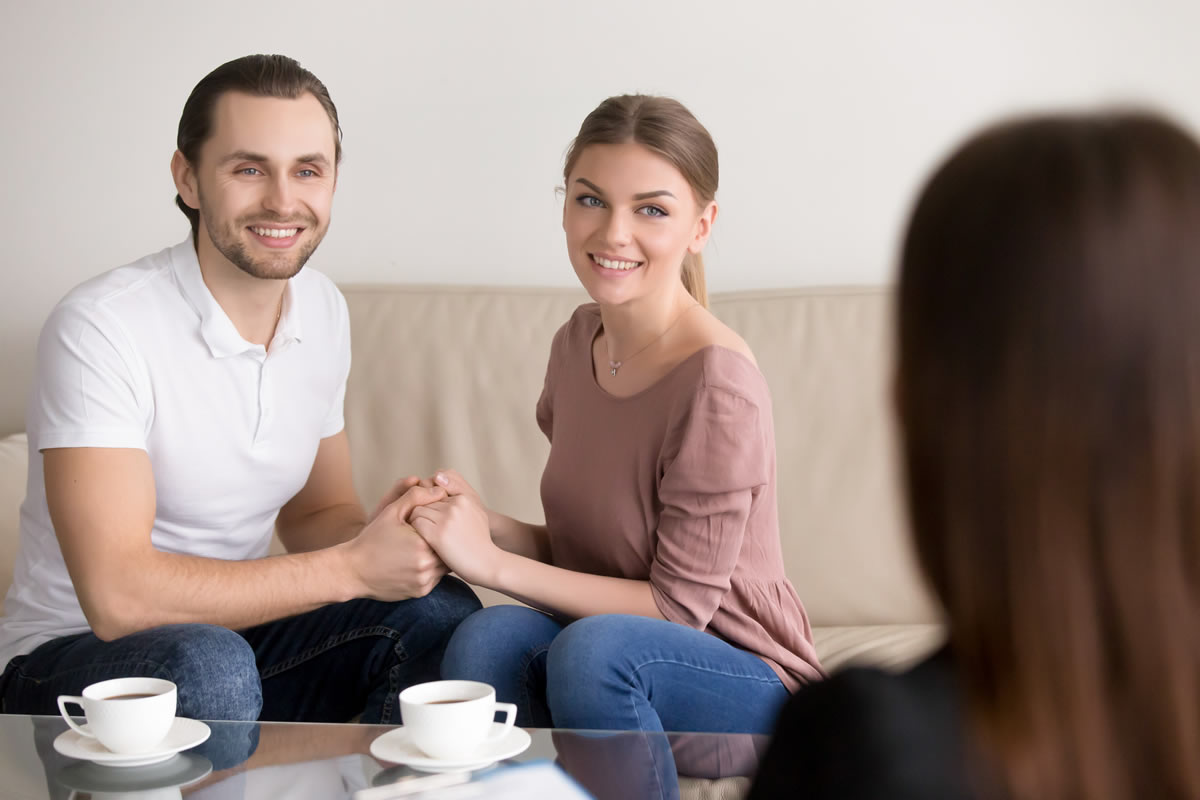 Do you feel like you and your spouse are stuck in a rut? Are you struggling to communicate, resolve conflict, or spend quality time together? Every relationship requires work, whether you like to admit that or not. Some people make the time to listen to and talk with their partner, while others may feel bogged down by work or other life responsibilities, like children, w...
Are you tired of tossing and turning at night because of your racing thoughts? Do you stop dead in your tracks when negative thought patterns take over your mind? Do you avoid social situations because they are too much stress? Anxiety disorders can manifest themselves in many ways, and they can have extremely devastating impacts on your lifestyle. As experts in an...
Are you tired of the negative thoughts that creep into your mind when you consider the pain others have caused you? Do you want to let go of issues that no longer serve you? When you hold grudges and avoid confrontation or forgiveness, you will start to realize that negative thoughts take up too much space in your mind. As a counselor in Orlando, we are here to help you ...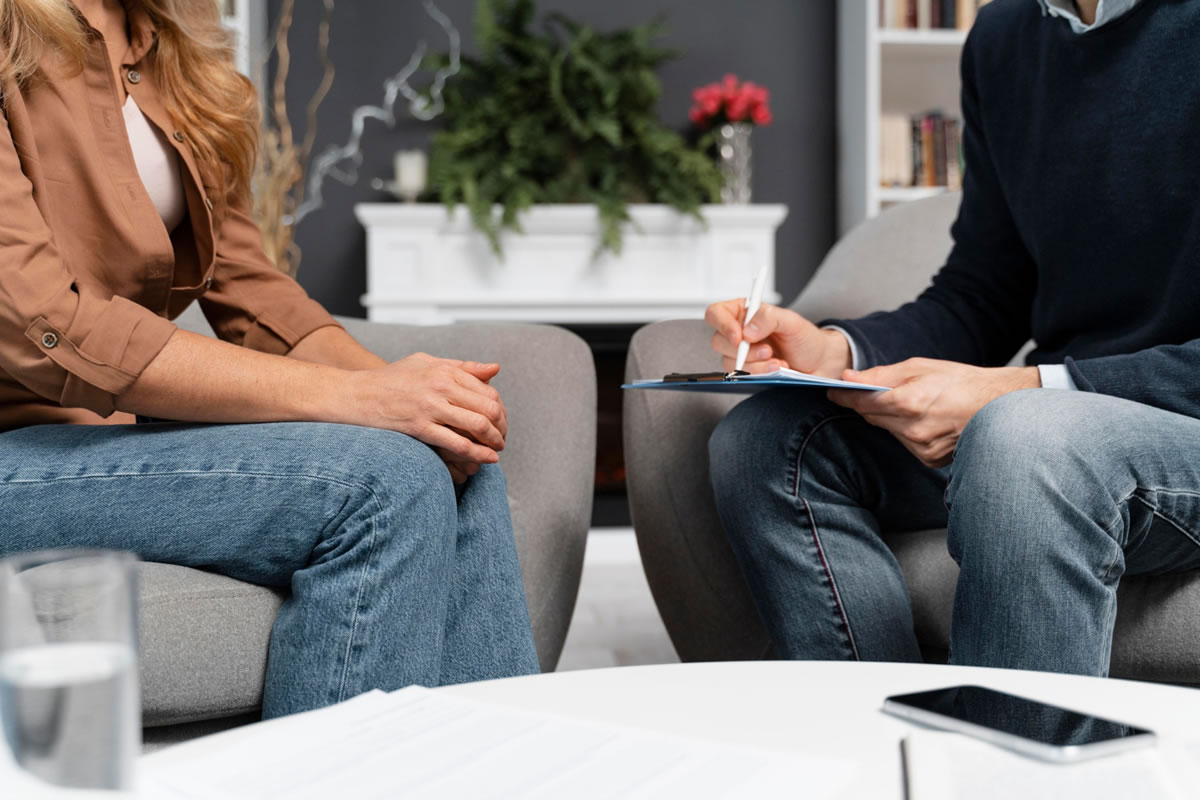 Many people assume that counseling only has mental health benefits. This misconception could not be farther from the truth. Counseling in Orlando, in fact, has many physical benefits that can allow you to thrive as a wholly healthy individual. Those who struggle to find the motivation to stay healthy, eat well, and exercise regularly may want to consider counseling so th...
It takes many defining skills and features to be deemed an athlete. Now, there is no universal law or structure that automatically gives you the title of Athlete. The only person who truly has that authority is the person looking back at you in the mirror. Different skillsets and characteristics identify the ability to be an athlete but one universal ability is always needed-the mental wi...
EMDR (Eye Movement Desensitization and Reprocessing) is an extensively researched evidenced-based treatment approach for recovery from post-traumatic stress disorder and other past distressing life experiences contributing to emotional suffering and physiological arousal in the present. DI...
3 Tips For Stopping Anxiety Now
The ability to perform rapid anxiety relief requires specialized training and can be very beneficial if you are seeking immediate relief from anxiety symptoms. Anxiety therapists in Orlando who use RRT (Rapid Resolution Therapy) teach clients how to reduce, ground, and focus themselves so their anxiety does not control and overpower them. There are some common techniques that Orlando anxi...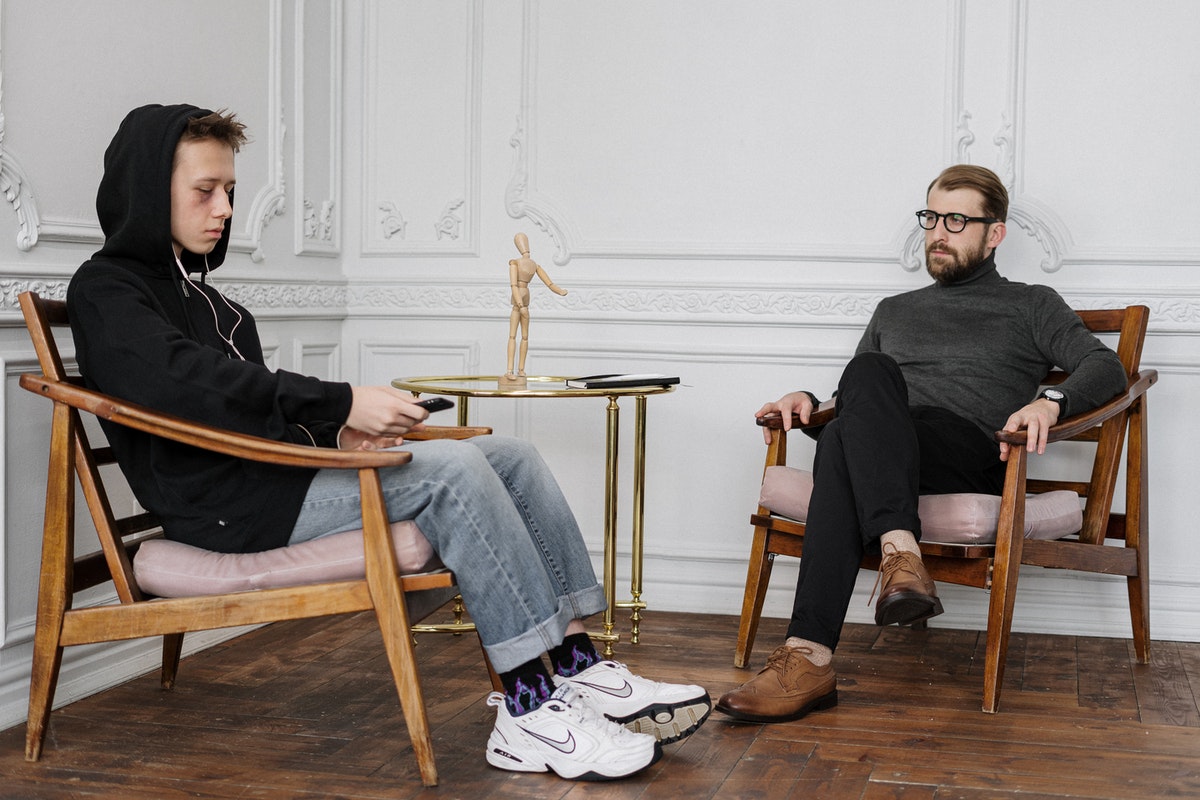 When it comes to working with a client who has experienced trauma, there are many different forms pure trauma therapy can take. Counselors in Winter Garden have seen trauma therapy within the individual, adolescent, and couple populations. One thing noted by counselors in Winter Garden is the aversion a client displays when having high anxiety over the potential trigger happening to spur ...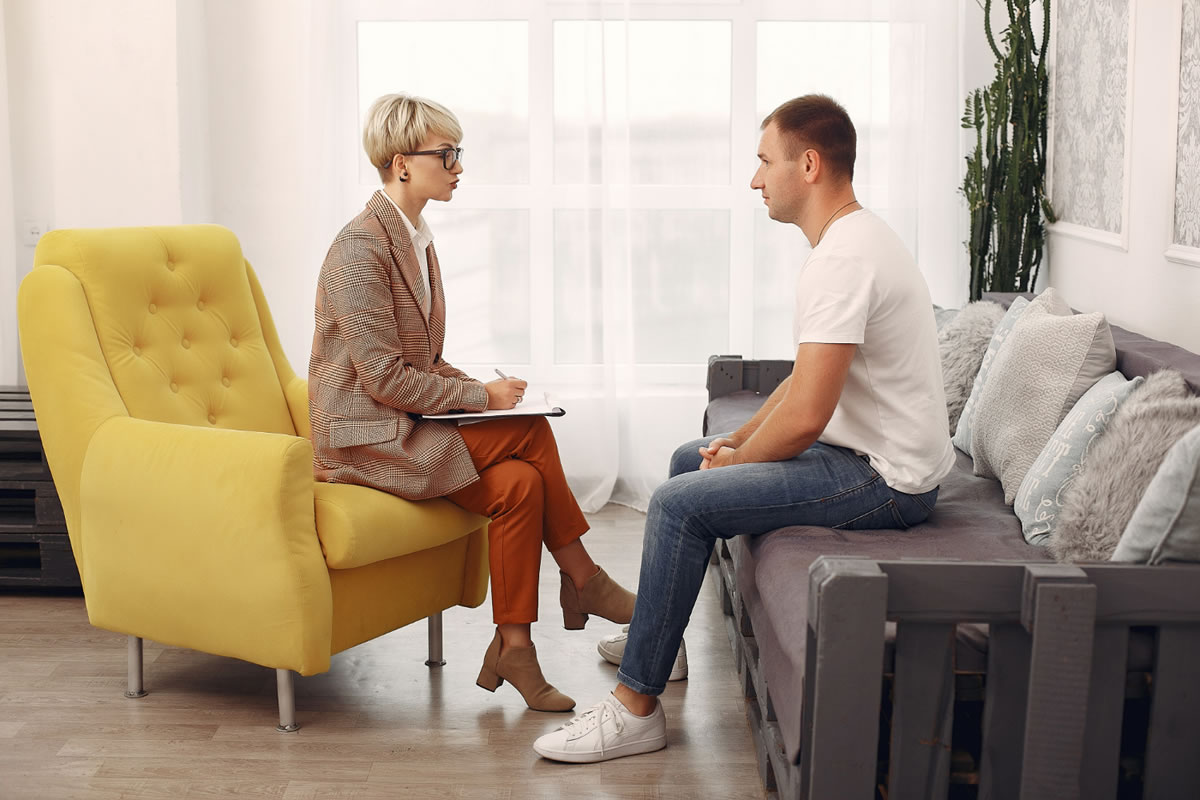 EMDR therapy is an acronym for Eye Movement Desensitization and Reprocessing. This technique requires specialized training and when you are seeking EMDR services, you should find someone who is certified in EMDR. EMDR is one of the most widely used forms of therapy for individuals with PTSD or who have experienced a traumatic event in their life. Trauma can manifest itself in ...
Orlando anxiety therapists who work with stress management would agree that every person needs to have a work-to-life balance. It is this balance that is key for success but also for maintaining a healthy mental state. Careers and jobs have become a common theme of discussion within the individual anxiety therapy sessions in Orlando that aim to relieve stress from work. When an individual...
Defining yourself is a difficult task to accomplish in our current world. The reason for this is because Windermere therapists find the common theme being that individuals experience feeling arrogant or wrong for speaking positively about themselves. Due to factors such as social media, career advancement, and general stress it is hard to see the positive impact you have on the world. Ind...
List Theory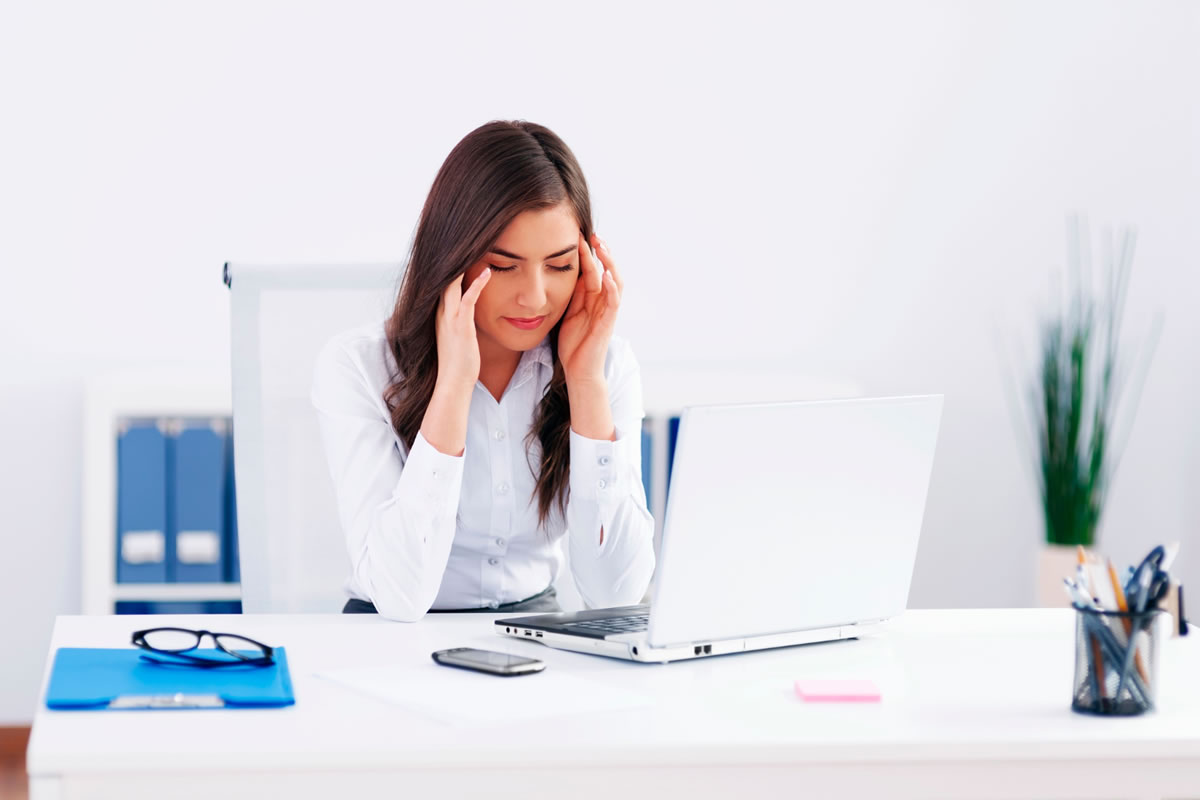 Anxiety therapy in Orlando incorporates many techniques to aid the individual in the successful management and coping of anxiety. While there are many steps to this, anxiety therapy in Orlando has a focus on what works solely with one individual and not having it be generalized to the entire population. Creating and managing lists is a common tool individual therapists in Orlando use to t...
Whether you are struggling with a mental health issue or going through a difficult time, it is important to prioritize taking care of yourself. This starts with being kind to your mind when you are going through tough times or battling a mental illness. Learning how to speak positively to yourself, set proper boundaries, and find a support system through life are just a few wa...
Are you concerned with the state of your marriage? Are you tired of always fighting with your spouse? Do you want to repair the broken trust in your relationship? Whether your spouse has done something to break your trust, or you feel as though you are drifting apart, you may want to repair your issues by doing the work in marriage counseling in Winter Garden. Our ...
Are you stuck in a rut in your marriage? Do you and your spouse constantly fight over the same things? Are you concerned that your marriage is headed towards trouble? Marriage therapy in Windermere can be extremely beneficial when you are looking to repair issues in your relationship that continue to arise. However, many couples may stray from this because they hav...
Social anxiety and the overwhelming fear of social situations can cause issues in many people's friendships, work relationships, and overall lifestyle. Many people may think of social anxiety as shyness, but it is much more than that. The stress that social anxiety can cause may lead people to avoid certain situations, including both work and personal, and this can make ...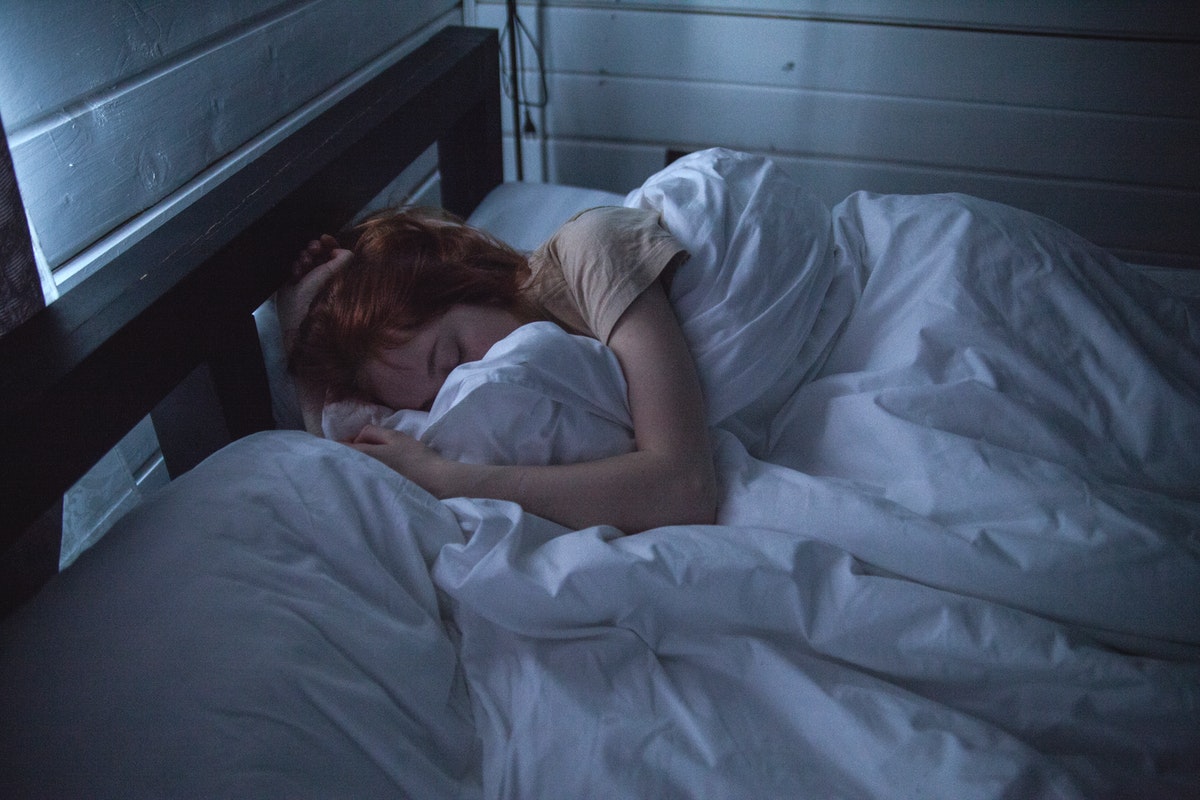 Do you spend your nights tossing and turning with swirling thoughts in your head? Do you find that your anxiety is worse at night? Anxiety can creep up on you at any time of the day, but many people complain that nighttime anxiety is the worst for them. As professionals that work in anxiety counseling in Winter Garden, we understand that this means that you will also lik...
When you get married to the love of your life, you assume that you will be with that person "til death do us part." However, when the end of your relationship seems to be looming closely, you may find yourself wondering how (or if) your relationship can be saved. If both you and your spouse are willing to fight for your marriage, you may be able to do so with the a...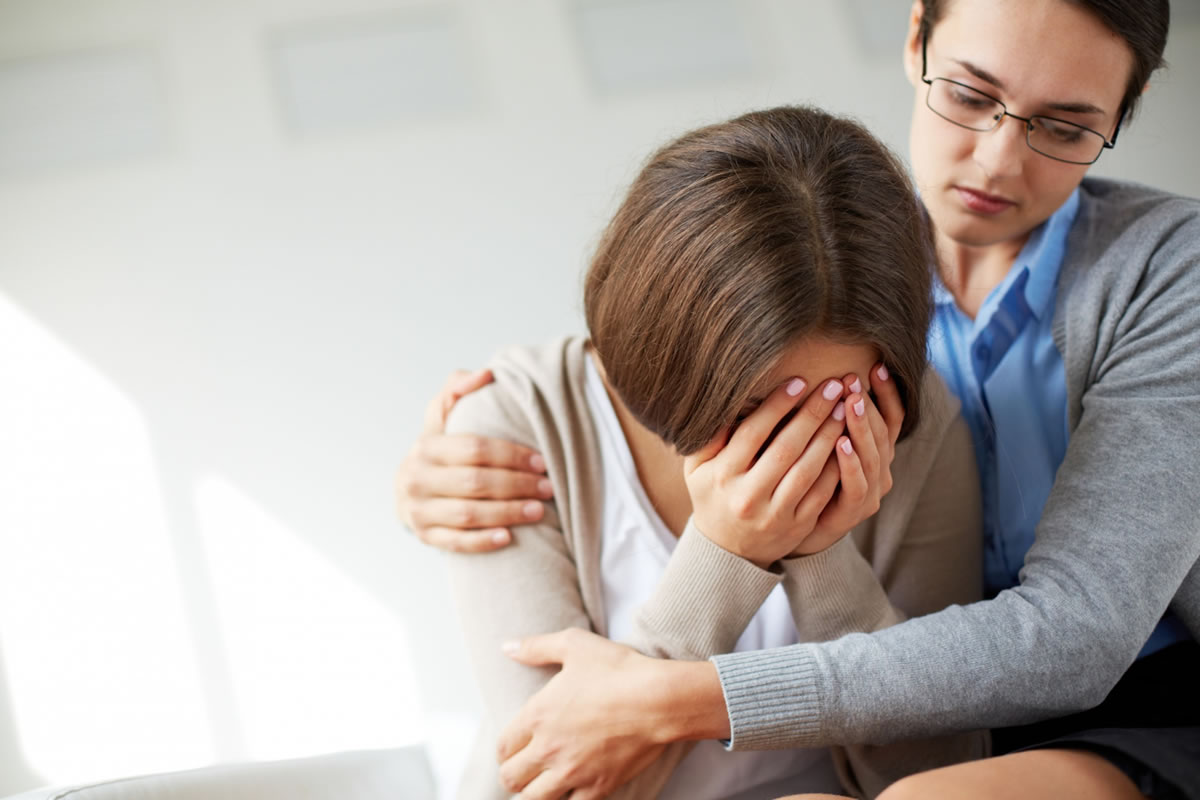 You have surely heard the phrase "be a part of the solution, not a part of the problem." When it comes to breaking the mental health stigma, this phrase could not be truer. To overcome the stigma attached to many mental health disorders, diagnoses, and treatments, you want to become more educated, informed, and aware of those who are suffering around you. Per...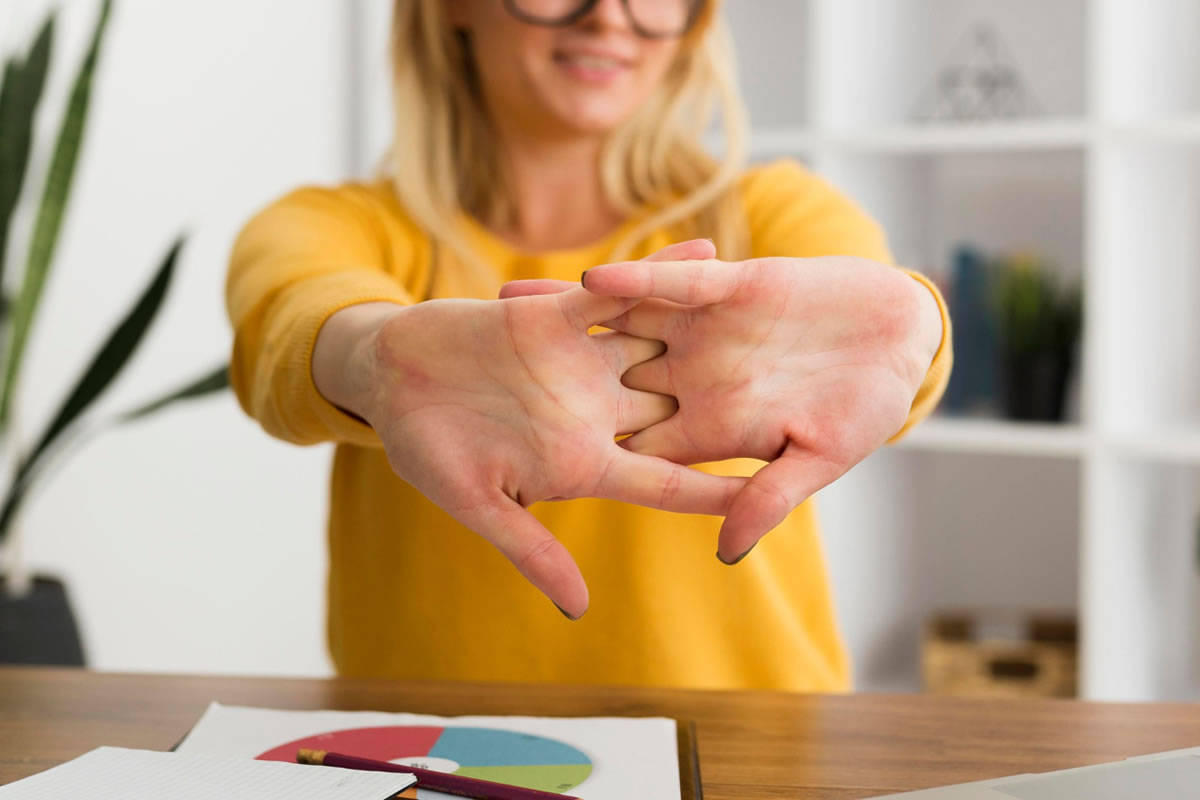 Do you have trouble setting aside time for yourself? Are you constantly plugged into work, even when the workday is over? By always working, you will lose a sense of balance in your life. This can eventually lead to a loss in friendships, lack of self-care routine, and other issues in your personal life. Working in men's therapy in Orlando can provide you wit...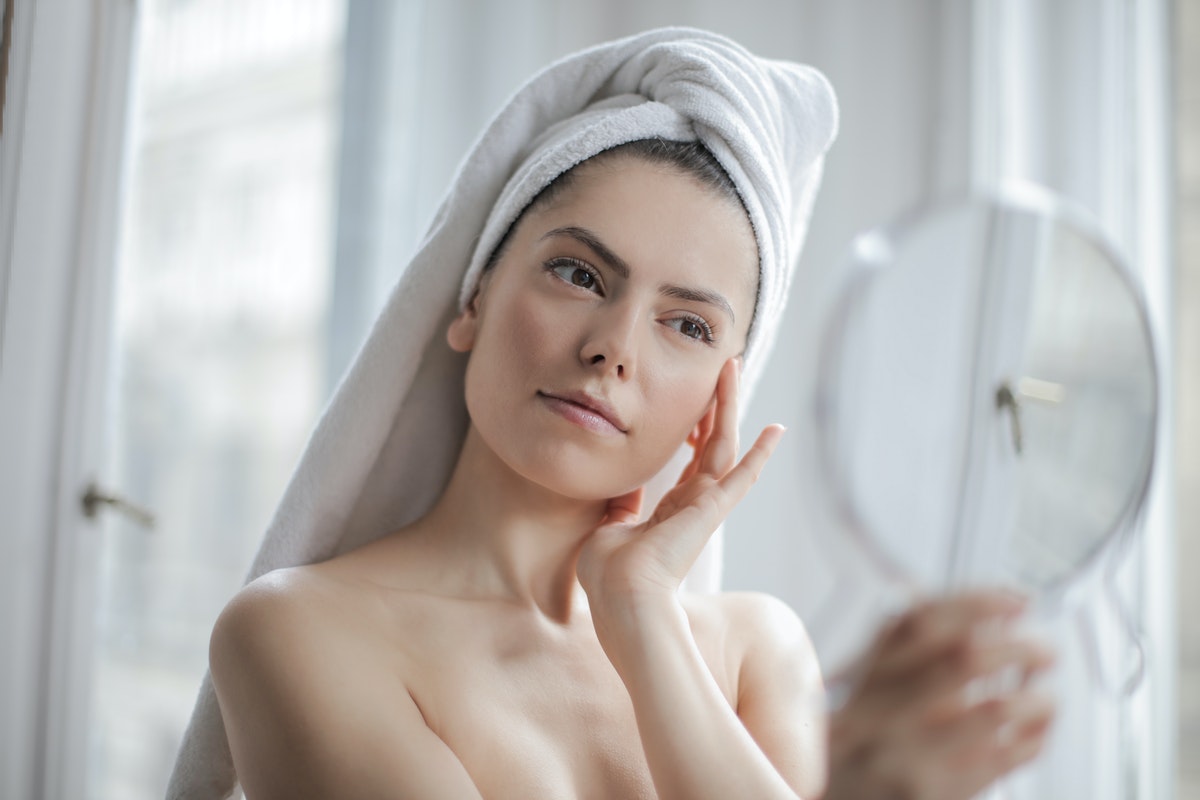 Do you struggle to put yourself first? Are you always taking care of the needs of others above your own? When you put yourself and your self-care last, you will eventually start to feel burnt out or overwhelmed by your lifestyle. You may even become unrecognizable as you are always doing things for others. As professionals in women's therapy in Orlando, we ca...
Suffering from depression can cause feelings of worthlessness, lack of motivation, thoughts of self-doubt or self-harm, and overall withdrawal from life events and socialization. Over time, this can lead to a decreased quality of life. When you focus on taking care of yourself and prioritizing your self-care, you can improve the symptoms of your depression. As a counselo...
Are you concerned with your safety when you are around your significant other? Do you worry that your significant other's behaviors are negatively affecting your emotional health? When you are in an abusive or toxic relationship, you may feel as though you are trapped, afraid, or even alone. In our marriage therapy in Orlando, many couples work through their issues...
Stress reduction therapy in Orlando is a prevalent, common, and on the rise form of individual therapy in Orlando. Most stress reduction therapy starts with the individual reaching out for anxiety therapy in Orlando and stress-reduction therapy becomes part of that. Triggers for anxiety can be excessively stressful and the ability for you to be able to navigate, notice, and achieve past t...
When it comes to relationships, couples counselors in Orlando tend to notice that an individual partner will commit to staying in a relationship that can be causing toxic problems in their relationship and personal life. Relationship counseling tends to unveil the issues in the relationship and the toxicity but individual therapy in Orlando gives the back story. It uncovers what is ...
Building an identity is a blend of emotion, uniqueness, stress, fear, and happiness. Emotion because knowing who you are and what you believe in can cause a chain reaction of emotions to be elicited that perhaps you never knew existed. Uniqueness because there is only one you and no one else like you. Stress and fear can come up because perhaps you ...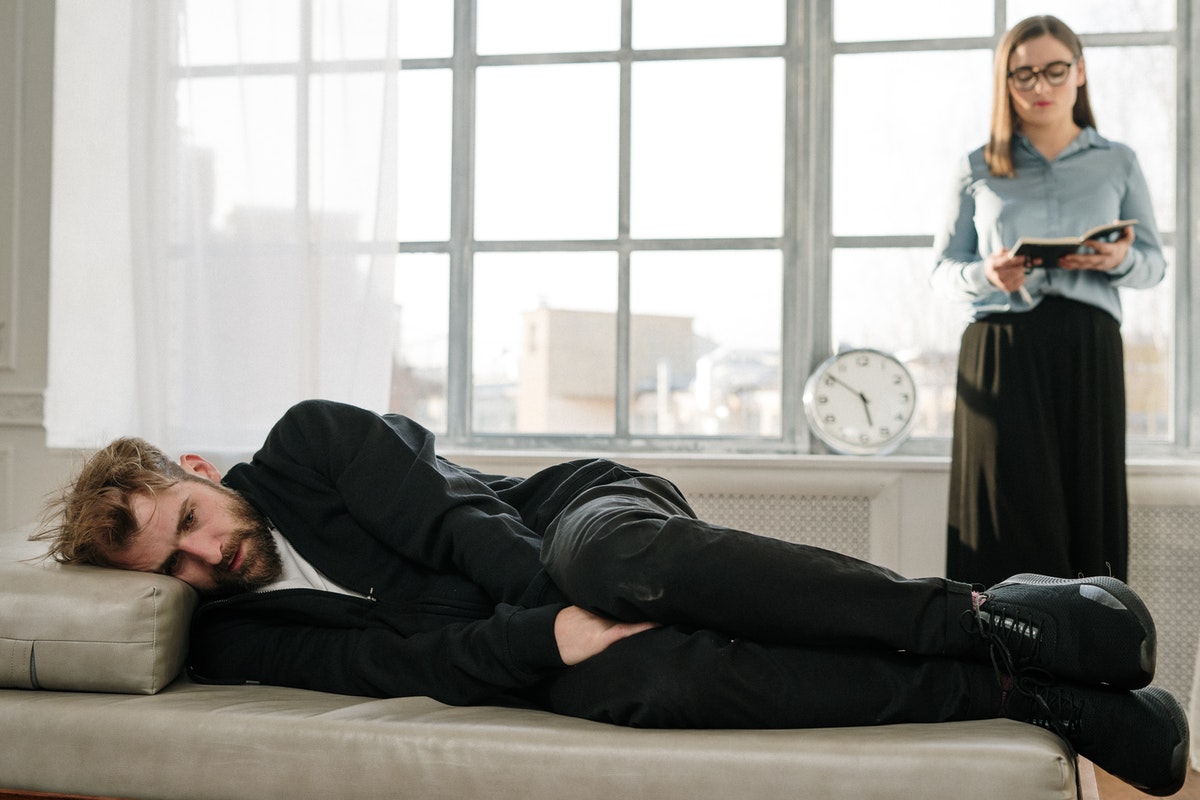 Men's therapists in Orlando have seen an uprising in men wanting to come to therapy but are cautious to start. The reasoning behind this is that men often have a false belief that they will be perceived as being weak, inferior, a failure, or any other negative cognitive distortion from wanting to get help for themselves. Men tend to be portrayed as not having emotions, not being able ...
What do you think when you hear the term self-care? What is the first thing that comes to mind? Is it getting a massage? A facial? A whole spa day? Maybe. Is that all that self-care is? Absolutely not. Self-care is one of the easiest things that we can do but tend to neglect the most. In today's world, we get so caught up in external situations that we sometimes forget to take time ...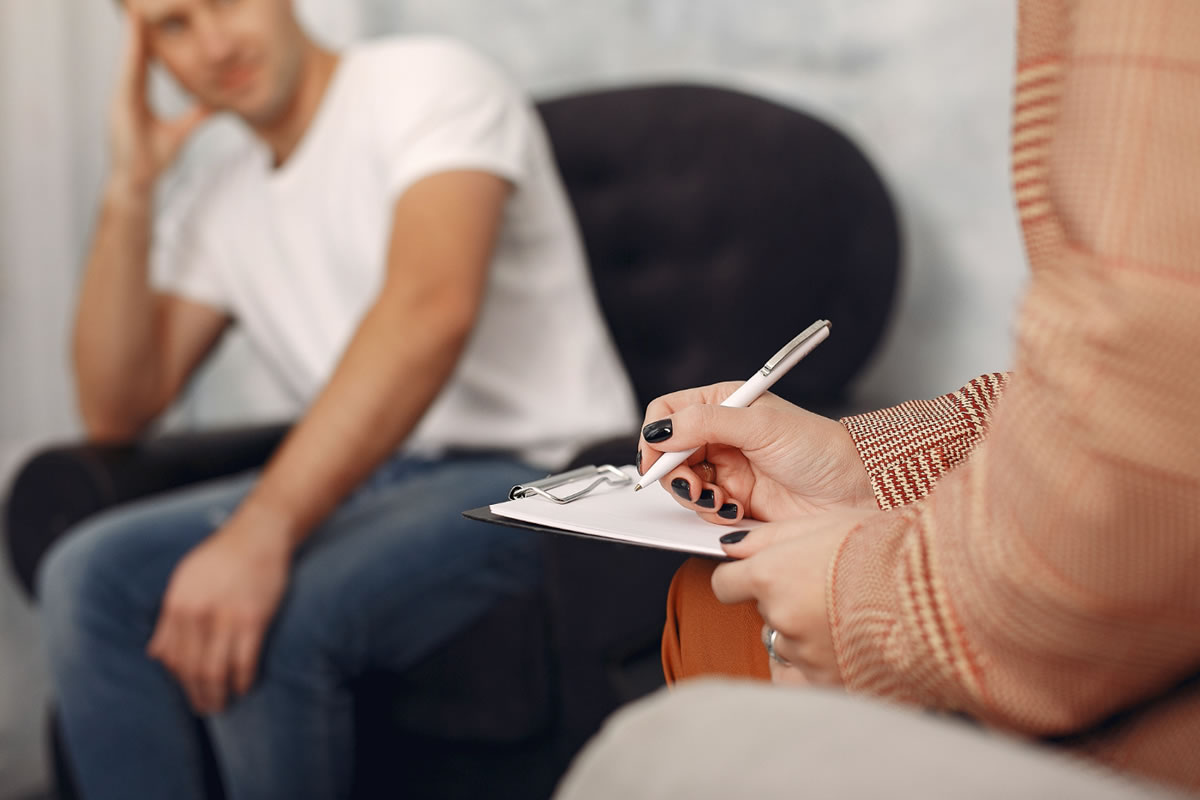 When is the right time for therapy? This question might be something you've asked yourself before. The truth is, the "right time" will differ depending on who you ask. Not everyone shares the same experiences; therefore, gauging the right time can be a difficult thing to do. Sometimes, people might feel as if what they are going through might not be severe enough to warr...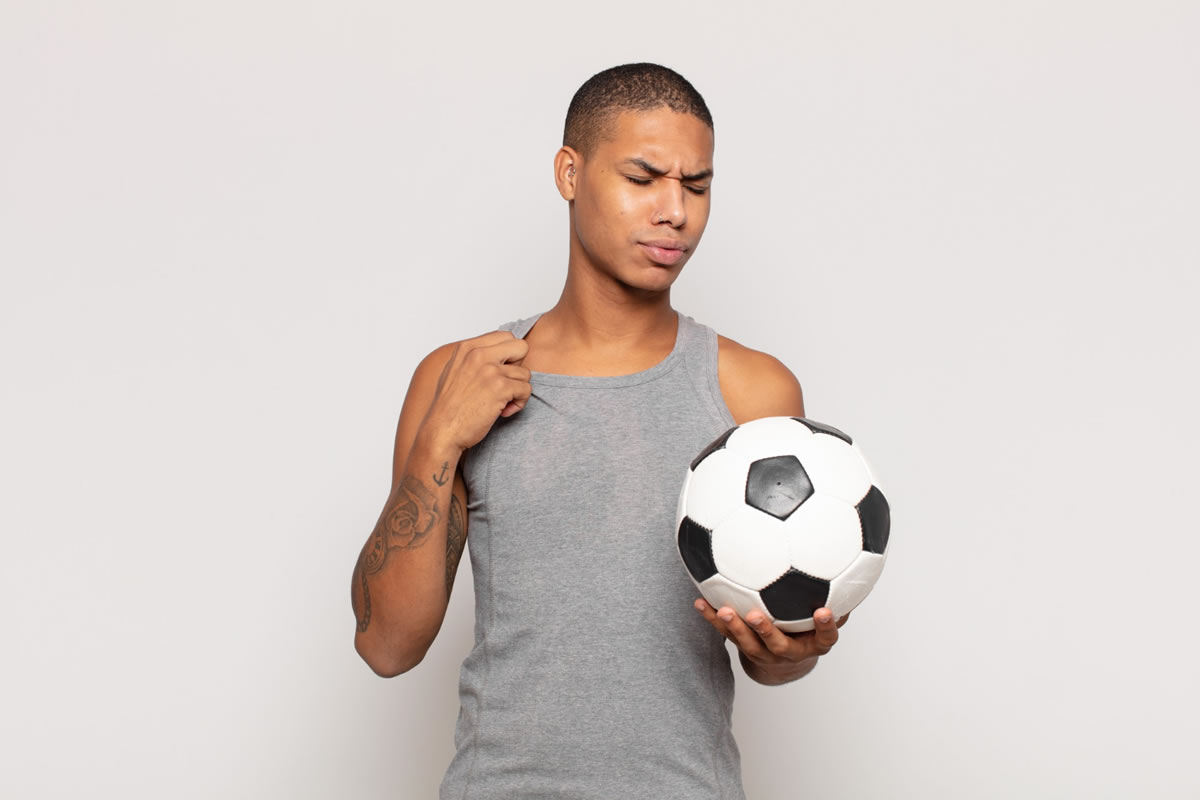 Counselors in Windermere often find that men and women tend to have anxiety issues when speaking about their emotional state to a partner or in general. Speaking about emotions can cause anxiety and be tiring. Most often what leads to these thought patterns is not having the confidence in your ability to express your emotions. Therapists in Windermere would agree that individuals often la...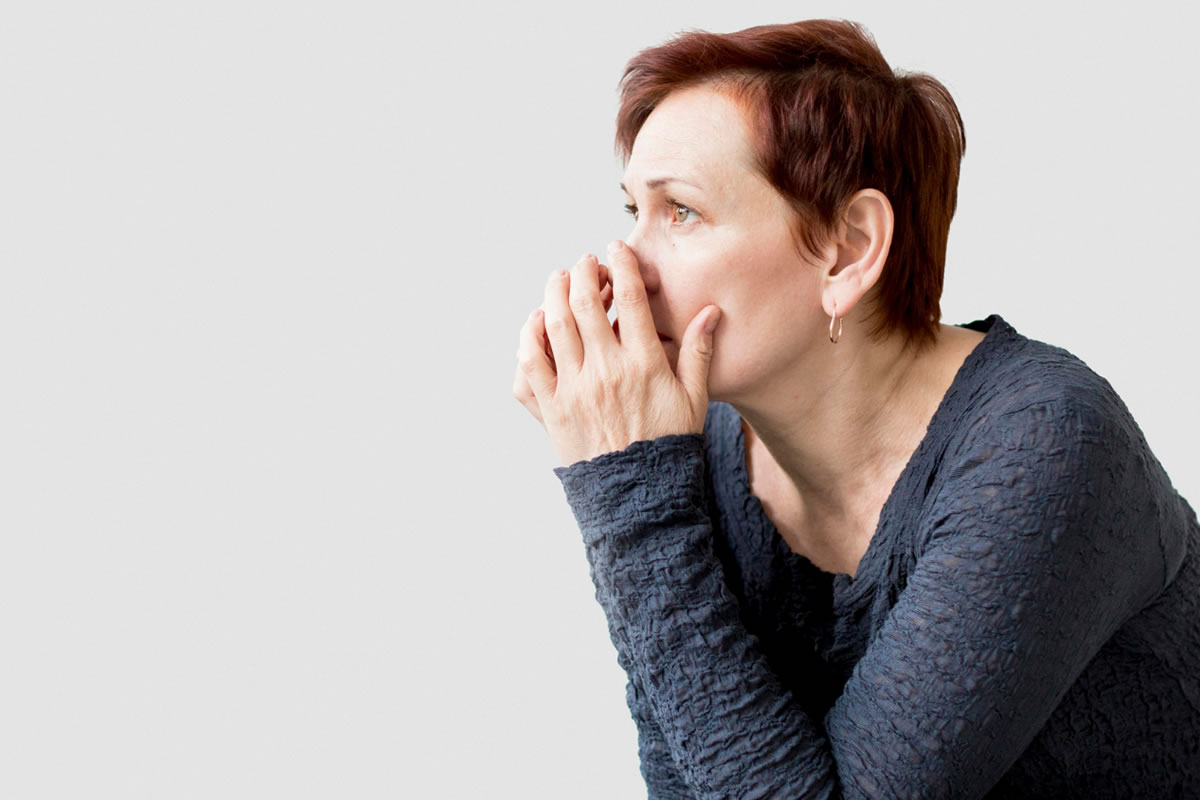 Coping with traumatic events can be difficult at any age. No matter who you are, you may have trouble learning how to cope with life after trauma. When you are fearful or anxious about moving into the future after trauma, you ne dot know that it is okay to ask for help. In fact, seeking help from a professional in men's and women's therapy in Winter Garden ca...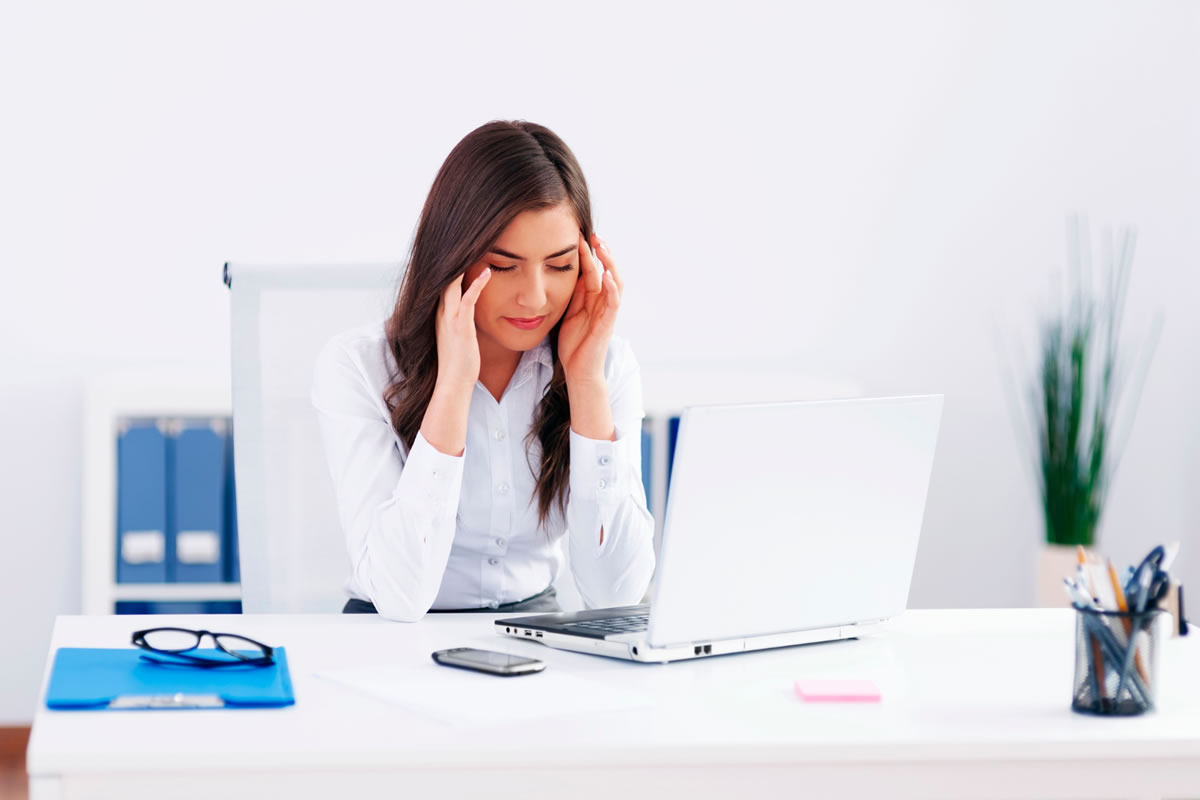 Being a friend to someone that is battling mental health issues is an important but difficult role. Helping someone cope through their pain, even when they may not understand it themselves, can be tough at times. You may not always understand how to support them and be there for them. However, when you encourage them to get the help they need from professionals that offe...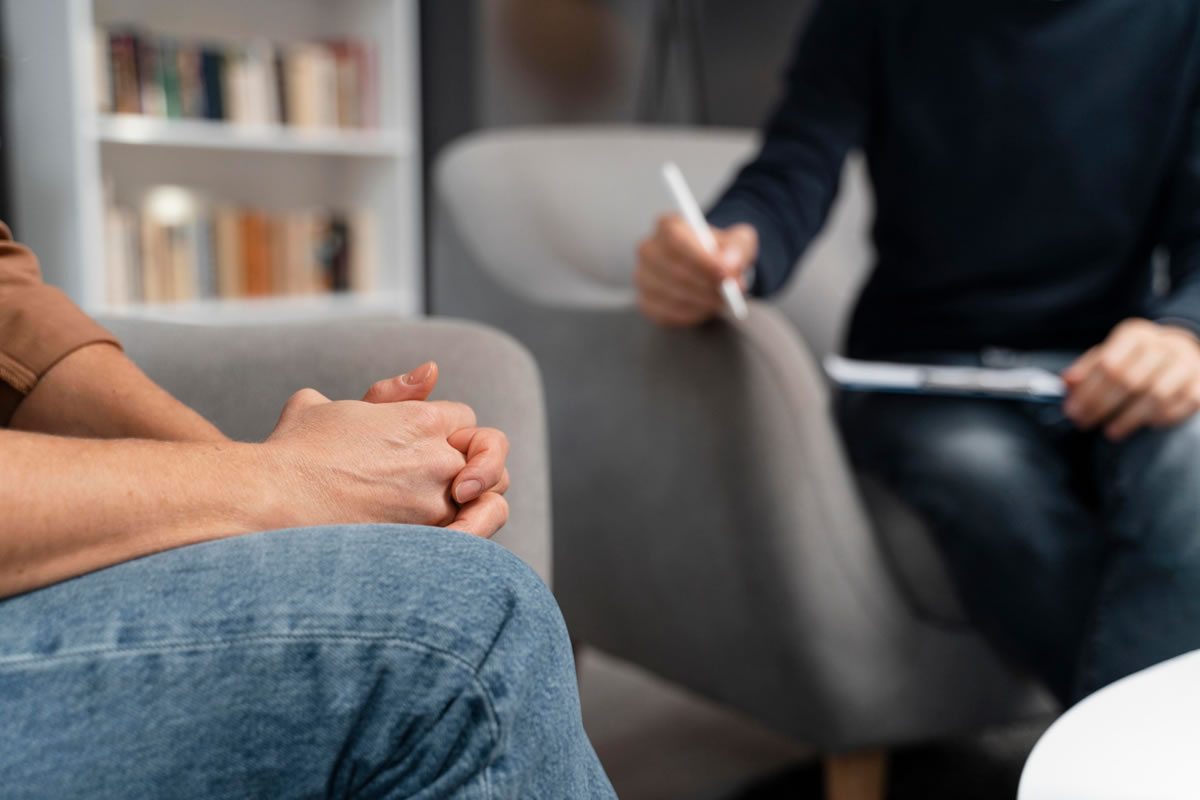 Do you feel like you need someone to talk to? Are you coping with difficult transitions or tough life decisions? Do you suffer from a mental illness that causes distractions from your everyday life? Whether you are struggling independently or in your relationship, you should know that there is always help here for you. Reaching out to counselors that specialize in ...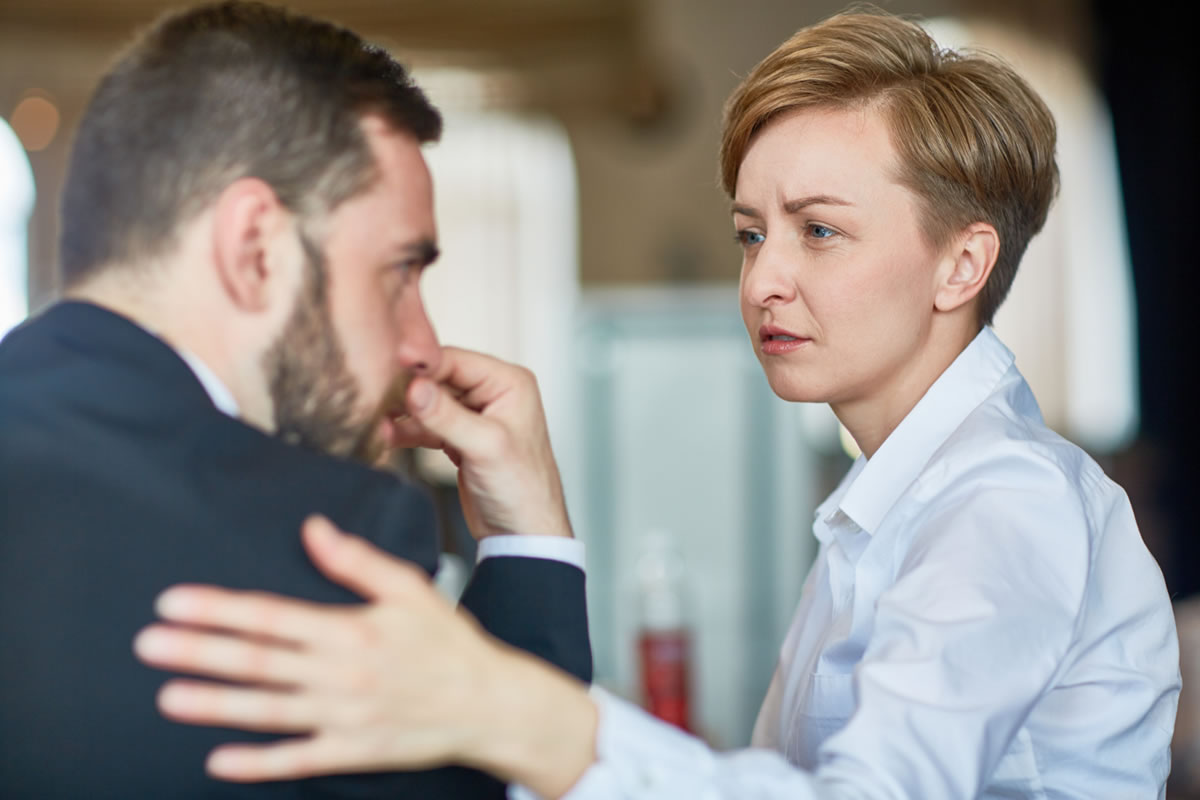 Are you and your spouse struggling to communicate with one another? Do you constantly fight over miscommunication? Are you unable to safely communicate your feelings with each other? When you struggle with communication in your marriage, it will start to fall apart quickly. As experts that offer marriage therapy in Windermere, we work with many couples to establish...
Are you concerned about the mental health of your teenager? Is your teen going through tough times that they struggle to communicate? As a parent, you want the best for your child, but you may not know exactly how to solve their problems. Working in counseling in Winter Garden can provide you and your teen with the solutions, support, and guidance to overcome mental heal...
Are you looking to establish healthy habits in your life? Do you grow tired of setting goals that are too difficult to achieve? Setting goals is a skill that many people have trouble with, and many people often fall apart before they can see progress in their goals. When you work with a counselor in Orlando, you can learn how to set achievable goals that will lead you to...
Do you toss and turn for hours each night at bedtime? Are you having difficulty believing in your choices? Do you feel overwhelmed with worry and concern about yourself or others? Some of these symptoms may indicate that you suffer from anxiety. Anxiety can cripple your self-esteem and cause you to question many things that you thought you knew about yourself.&nbsp...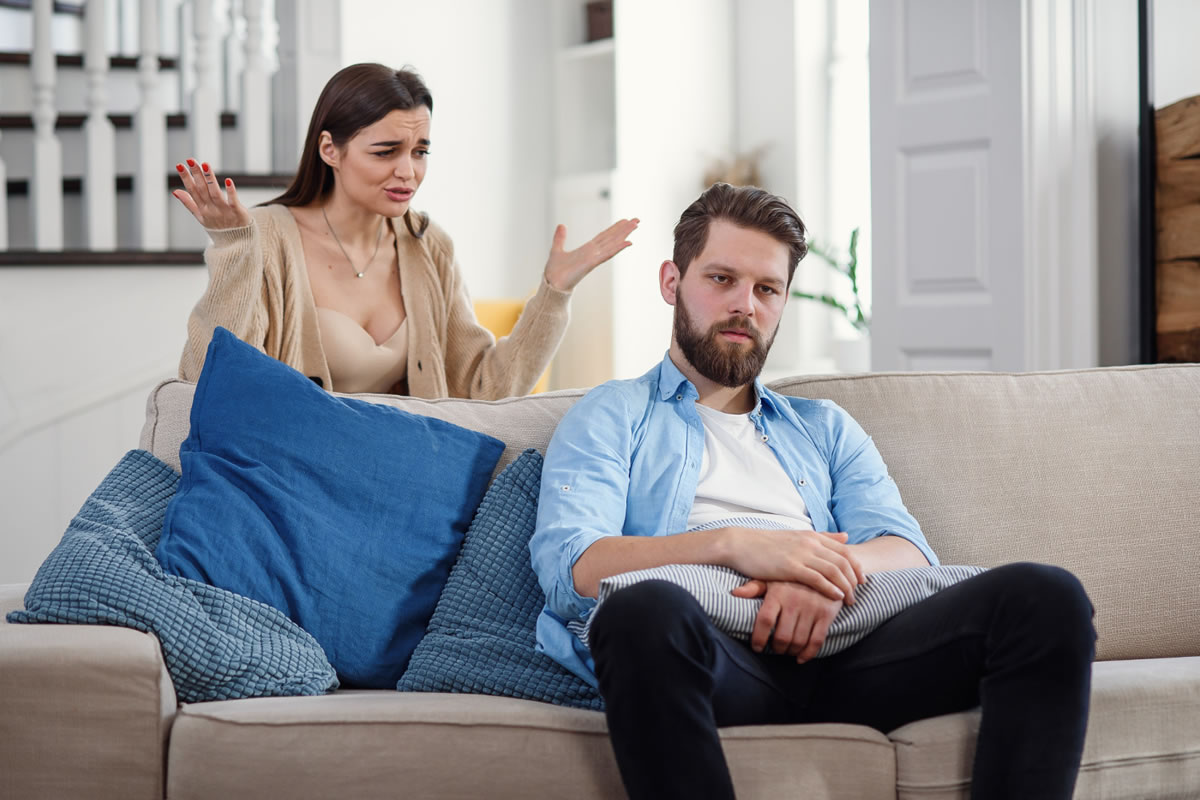 Are you concerned that your marriage may be headed for trouble? Whether you are already contemplating filing for a divorce or you are looking to do anything to save your marriage, you may want to talk to a professional in marriage therapy in Orlando before you throw in the towel. Depending on the depth of the issues in your marriage, you may be able to fix them. Here are...
Are you stuck in your relationship? Do you find yourself contemplating divorce in your marriage? Are you always having the same fight with your spouse? Relationships are hard work, and they sometimes require some extra support and guidance to get through some of the tough issues. In our relationship and marriage counseling in Orlando, many couples learn how to over...
Are you consumed with the negative emotions of grief? Do you wonder if the sadness will ever end? Are you wondering how to help a friend through their grief? Many people hear that grief comes in stages, but that makes it seem easy to predict what feelings and emotions will come next. The truth is, however, that grief looks different on everyone, and it also does no...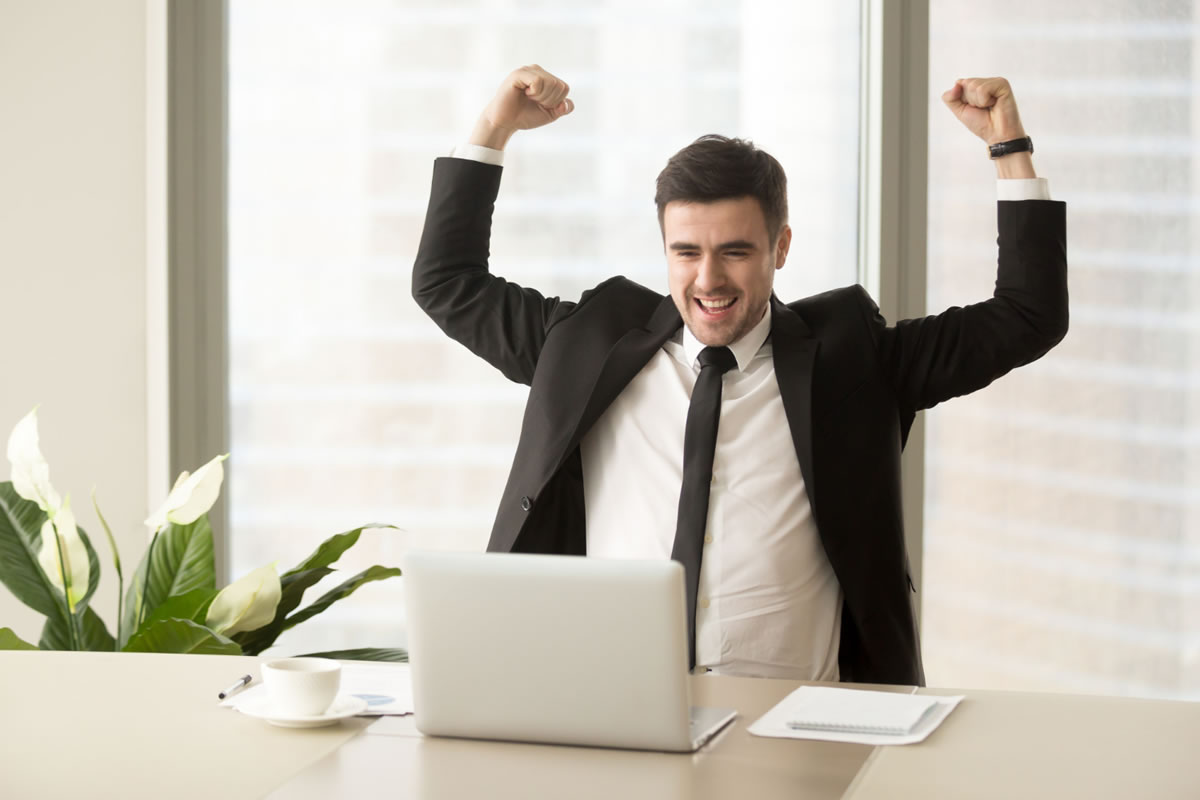 Are you struggling to manage your mindset each day when you wake up? Do you worry about how your overall mindset is affecting your life? Many people have heard that having a positive mindset can help you live a positive life, and this rings true. However, when you have a difficult time managing your mindset daily, it can be tough to always stay positive. As experts...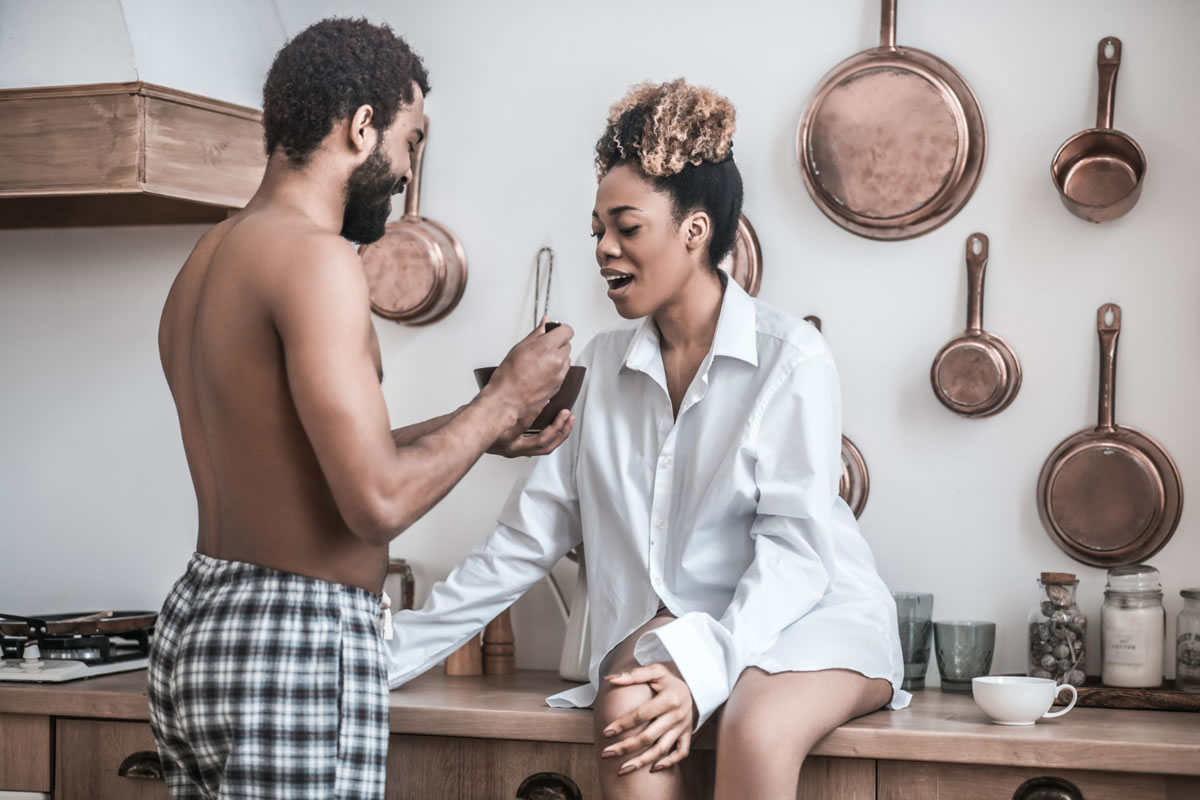 Do you have trouble building trust in your relationship? Are you looking for ways to connect, support, and build a genuine relationship with your partner? Trust is one of the key elements to build a strong relationship with another, whether you are involved as friends or romantically. In relationship counseling in Orlando, we support you through the growth in your ...
Orlando Anxiety therapy for men can address many different areas going on in a man's life. If you are feeling overwhelmed, stressed, emotionally fatigued, nervous, or worried and are a man looking into anxiety therapy could be a great step for you. Orlando anxiety therapists utilize men's therapy to focus on common themes that are causing distress in a man's life. ...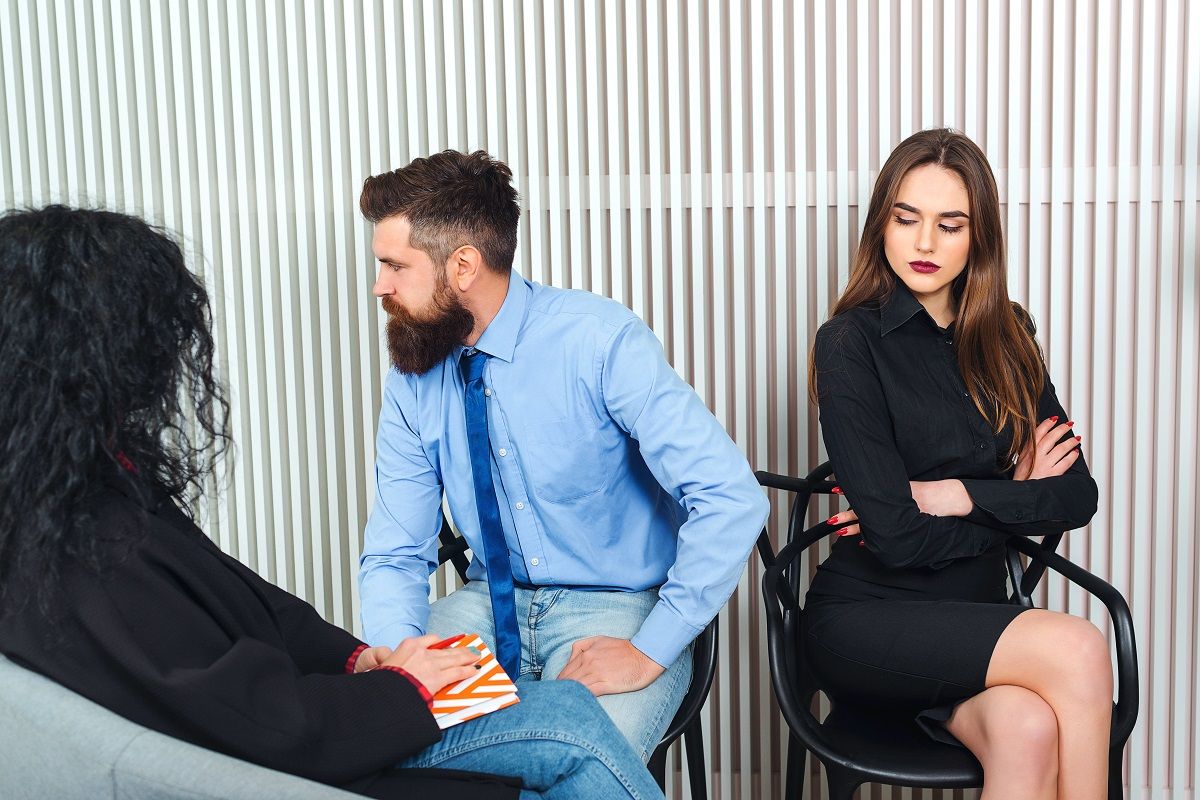 Surviving and healing from an affair is not an easy task for a couple to do which is why couple's therapy is at least the best decision to do when something like this happens. Therapists in Orlando and Winter garden will say that trust is the first thing to go in an affair and that couldn't be more true. The trust and bond that the couple had has been attacked and broken and i...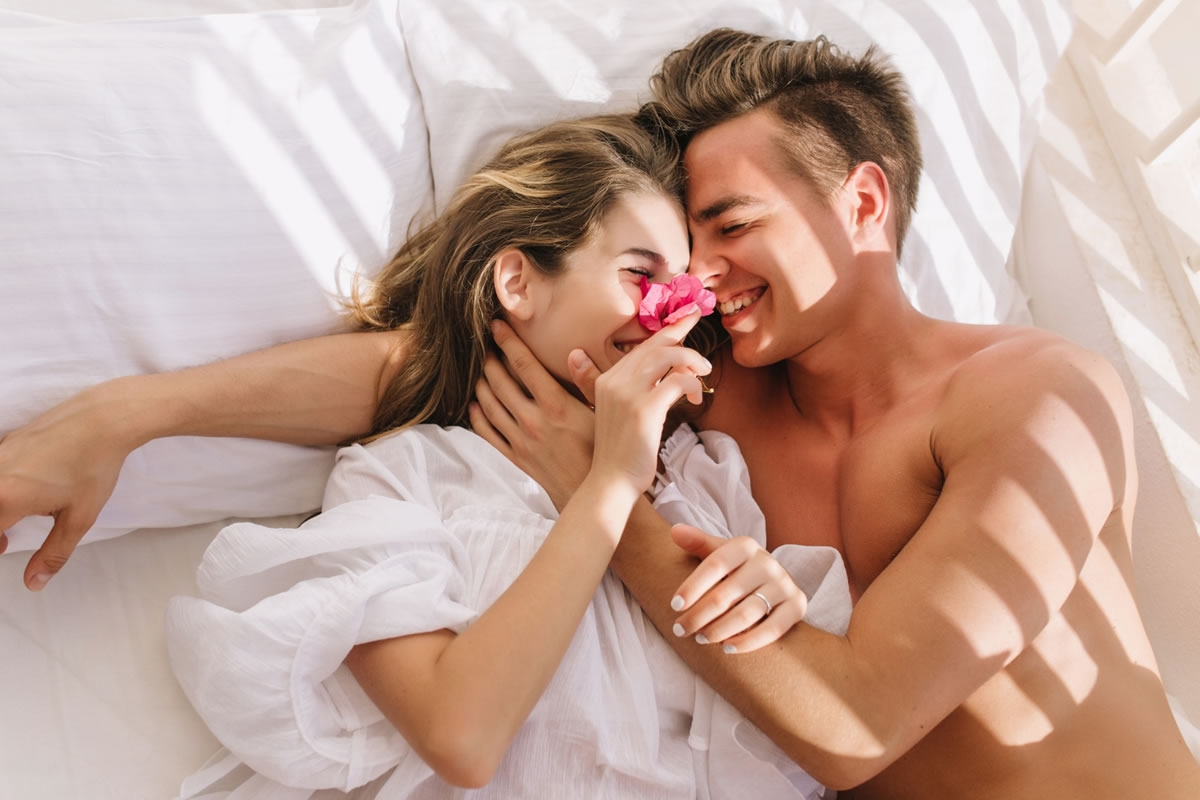 Sex. A three-letter word that holds many messages behind it, some positive, some negative. Think about where your mind gravitates to when you think of the word sex. Do you think of the act of it? Do you think of the physical aspect of identity? How do you talk about such a stigmatized topic? Our therapists at Orlando Thrive are learning and training on these crucial topics in order to pro...
This is part 2 of our sexuality and sex therapy blog series. In today's section, we will be furthering the discussion on the psychological aspect of our sexual self from the bio-psycho-social. Our psychological self refers to our inner workings and belief system regarding sexuality. Our sexual self derives from all of the messages we have received about sex and sexuality t...
When you think of sex therapy, you might think of an array of things: sexuality, couple's therapy, sexual dysfunction, etc. but at the core, sex therapists are therapists who can ALSO talk about sex and topics associated within. We align the basics of sex therapy in two concepts. The first concept of sex therapy in order for it to work is fostering safety. Both the client ...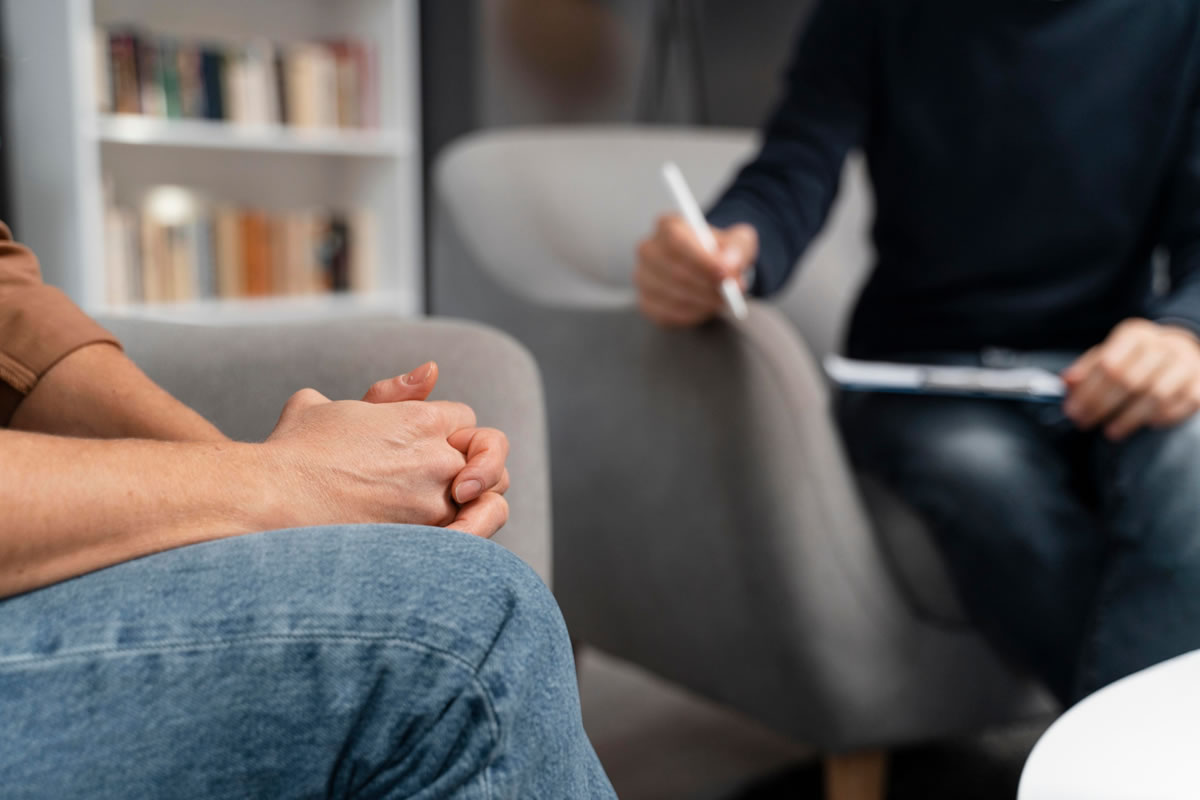 Are you struggling with aspects of your mental health, like depression, anxiety, or bipolar disorder? Do you want to overcome challenges in your life from past trauma, PTSD, or abuse? You do not need to struggle through your everyday life when you are faced with issues that plague your mental health. Instead, you should reach out to seek the help that you tru...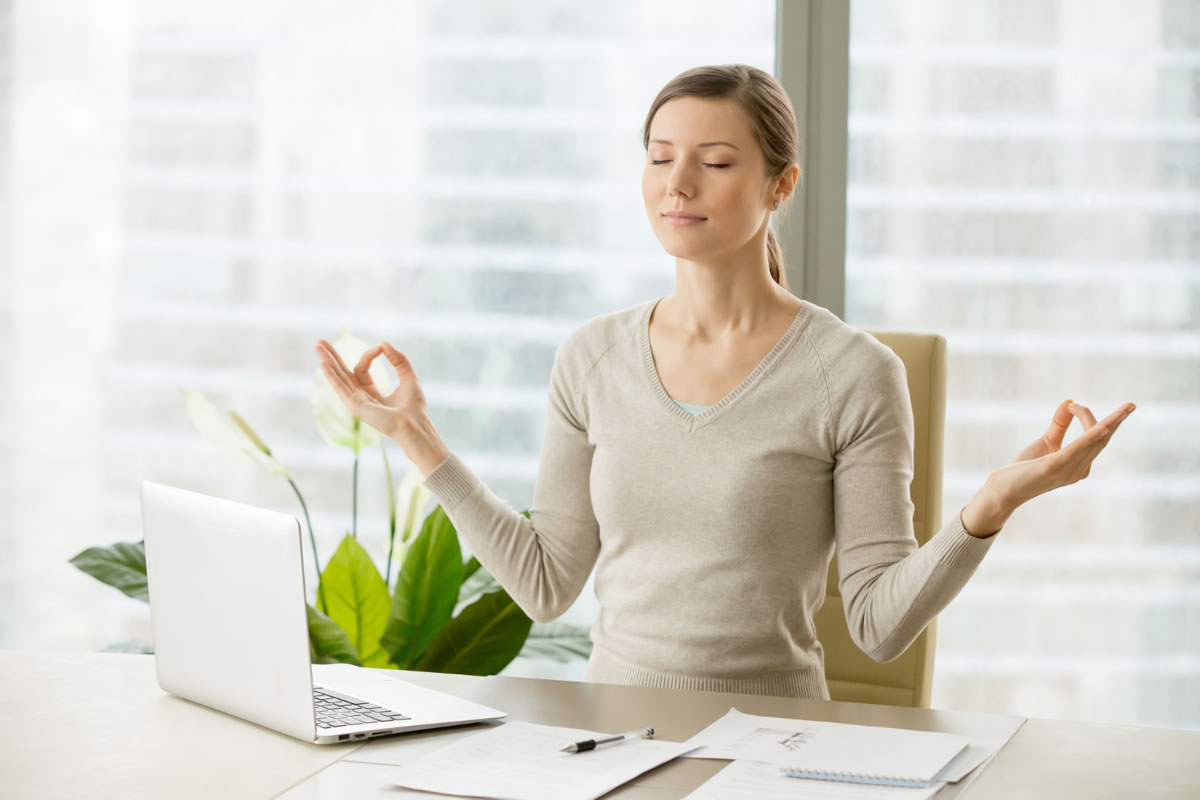 Are thoughts constantly swirling around you head and distracting you from what's going on in front of you? Are you always worried about things in life without actually paying attention? When you are overwhelmed with responsibilities, it can be difficult to live life in the present moment. Mindfulness is one of the best ways that you can truly be present a...
Are you worried that your relationship is headed for disaster? Do you and your partner spend a lot of your time bickering or fighting over the little things? Relationships are tough, and they often require work to get them to where you want them to be. However, some relationships have real issues that may need a little extra help in marriage therapy in Winder...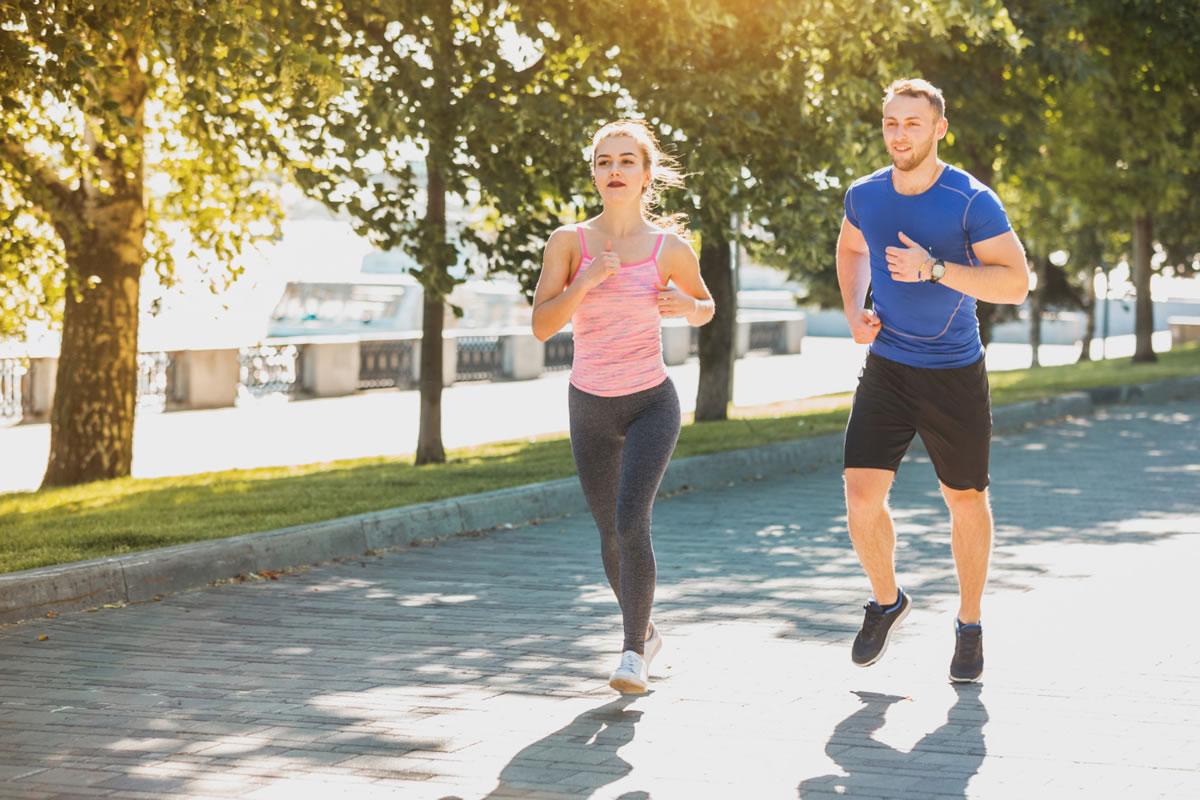 Are you tired of always sitting behind your computer screen or scrolling mindlessly through your cell phone? Do you want to finally dedicate yourself to losing those few extra pounds of weight to improve your mind? When you treat your body and your mind right, you will be able to improve your overall lifestyle with just a few simple changes. There's no be...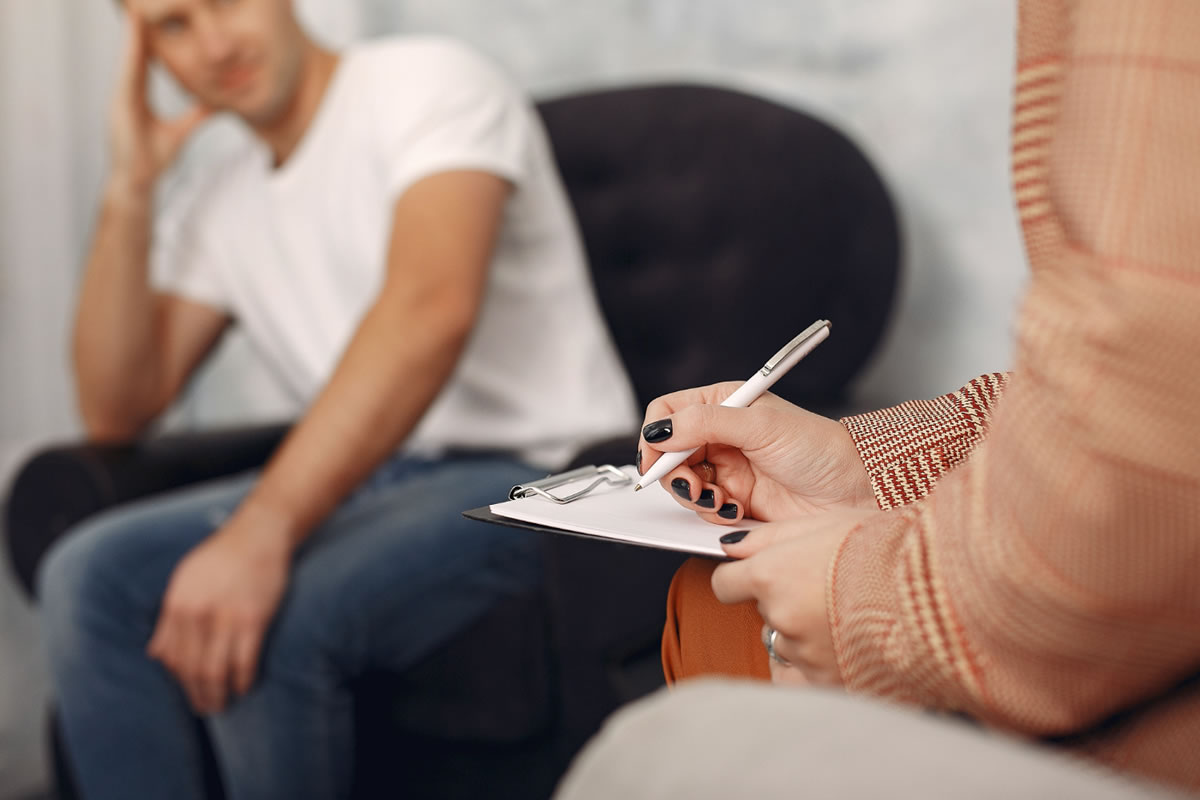 Are you wondering whether therapy can actually benefit your life and improve your lifestyle? Are you stuck waiting on your life and habits to change without knowing how to make the first move? Therapy can be an extremely powerful tool that provides insight directly into your thoughts and feelings. For those battling the negative and overwhelming symptoms of a...
Many people that are looking into a relationship may never truly see what's going on inside. Because of this, it can be easy to place judgment on others or simply not understand. When someone is in a toxic relationship, it may sound easy to just leave your partner. However, it is not always as easy as it may seem when you are on the inside. As profe...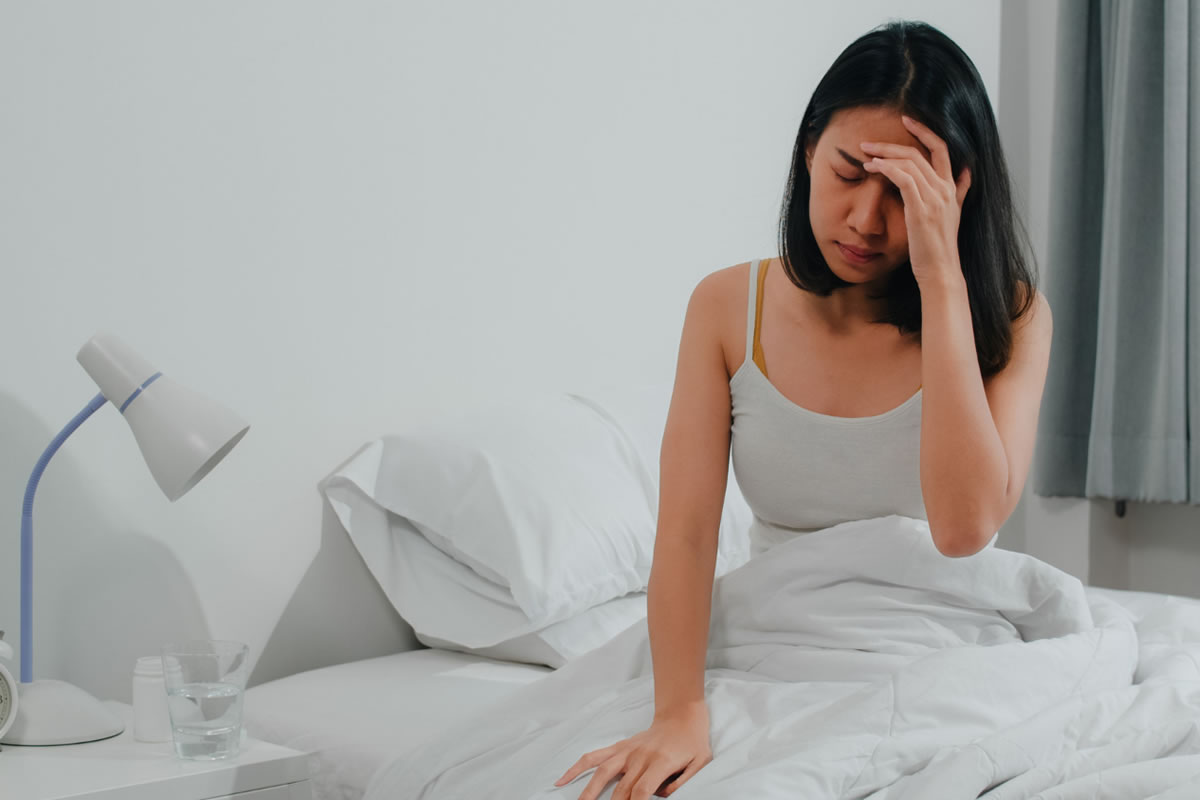 Do you battle with anxiety that is triggered by many obstacles you encounter each day? Anxiety can be triggered by a number of things, like comments from a friend, actions of others, sounds, smells, or even memories. Everyone who battles anxiety likely has different triggers, which is one of the reasons why it is helpful to work in anxiety counseling in Orlando to ...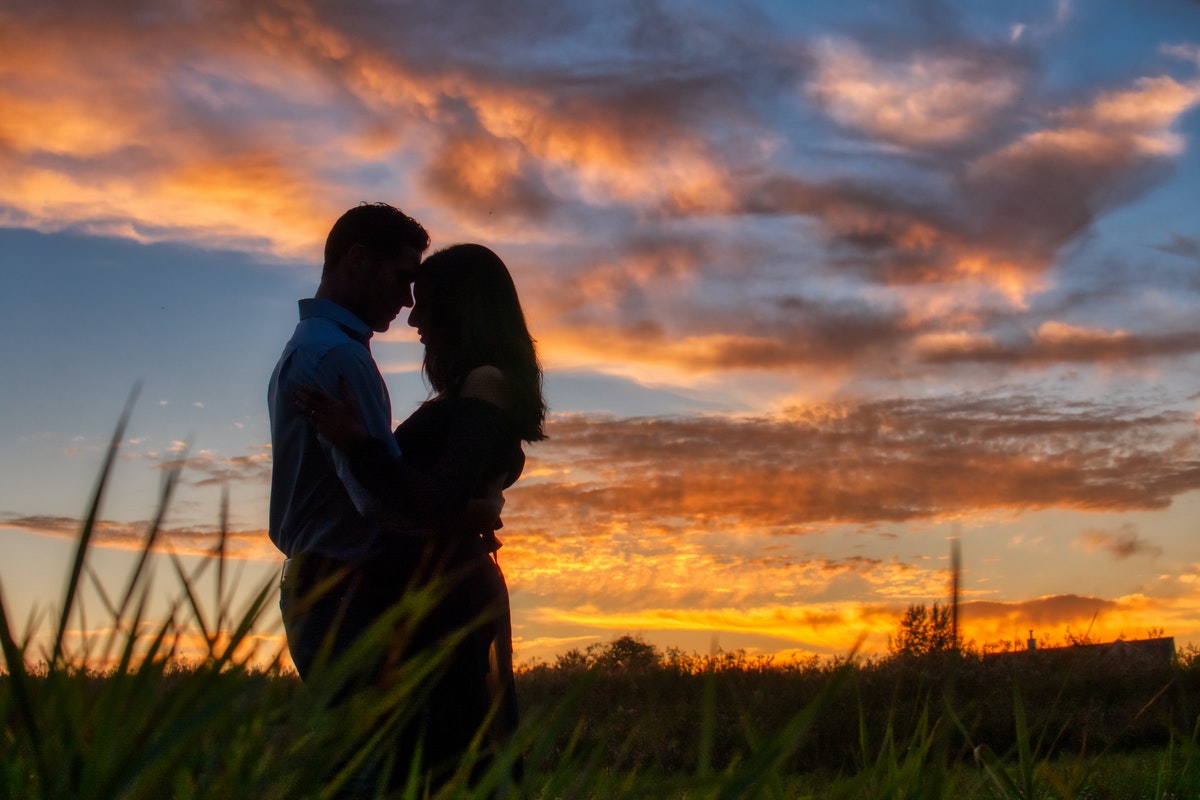 Are you and your partner in a rut with your relationship? Do you find yourself constantly having the same argument over and over again? Are you worried that your relationship is headed for trouble? Relationships take work, and this can make some people give up before they even know what to try. In relationship counseling in Orlando, many couples confron...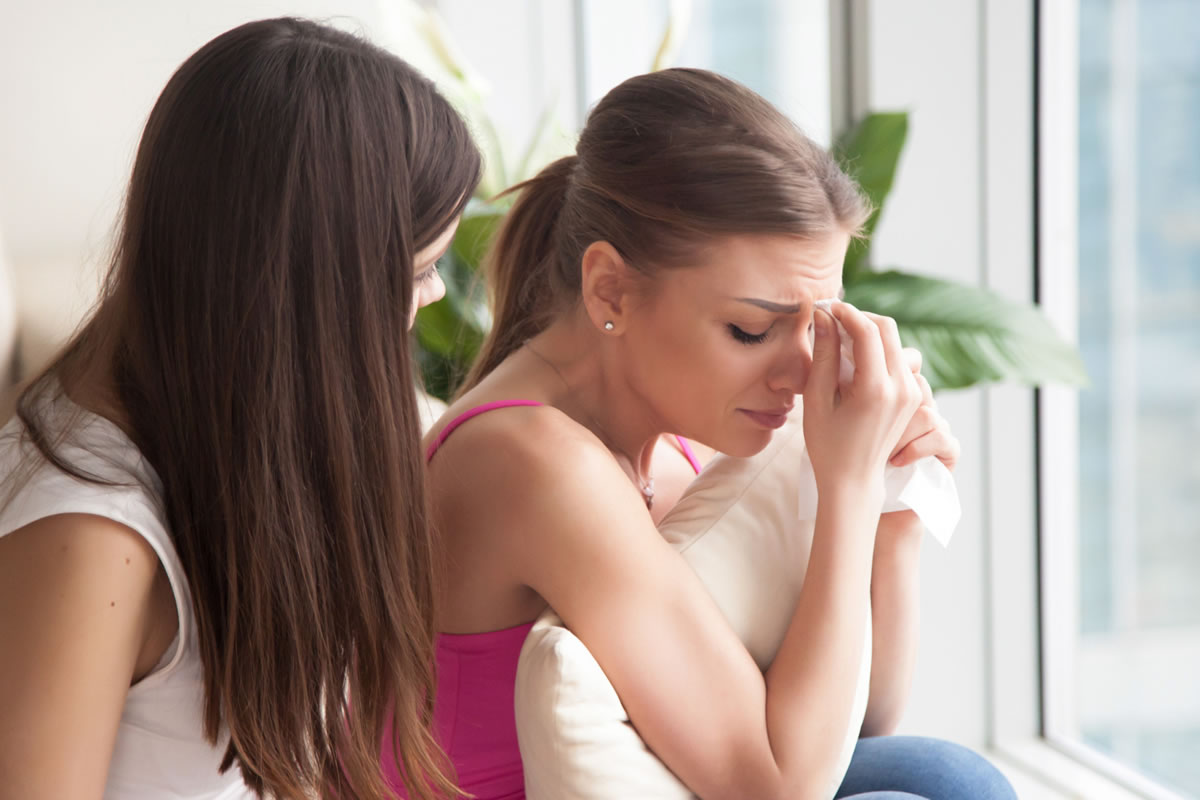 Are you struggling to overcome the overwhelming symptoms of your depression? Do you have a lack of motivation, fatigue, and extreme sadness? Suffering from depression can cause you to avoid certain situations or even feel unmotivated to get out of bed in the morning. When this overwhelms your life, you will want to talk to someone in anxiety therapy in Orland...
Are you wondering whether counseling sessions can actually help you grow and change? Counseling is one of the best solutions to teach yourself skills and coping strategies that can help you thrive in your life. If you are tired of falling short, struggle with mental health, have a lack of confidence in yourself, or can't overcome constant worry or anxiety, you ...
Are you stuck in a difficult situation? Do you find yourself avoiding certain settings due to your anxiety or depression? Do you want to better your life with some self-improvement and personal development? Whether you are coping with tough mental health issues or you want to become a better version of yourself, there are many reasons why you should consider ...
Money, possibly one of the biggest stressors and producers of anxious thinking and behaviors. It is very common being an anxiety expert that I hear at some level that financial anxiety is burdening a client. You, reading this article, are probably considering if financial anxiety is a part of you or if you have experienced it to some degree. I am going to take a guess and say ...
Friendships are fantastic! Having a solid core of friends that support, guide, and protect you is something that can't be bought or given but earned on both sides of the friendship. However, just because something as great as friendship is so fantastic does not mean it is immune to anxiety. On the contrary, sometimes friendships can cause the most anxious thinking in ind...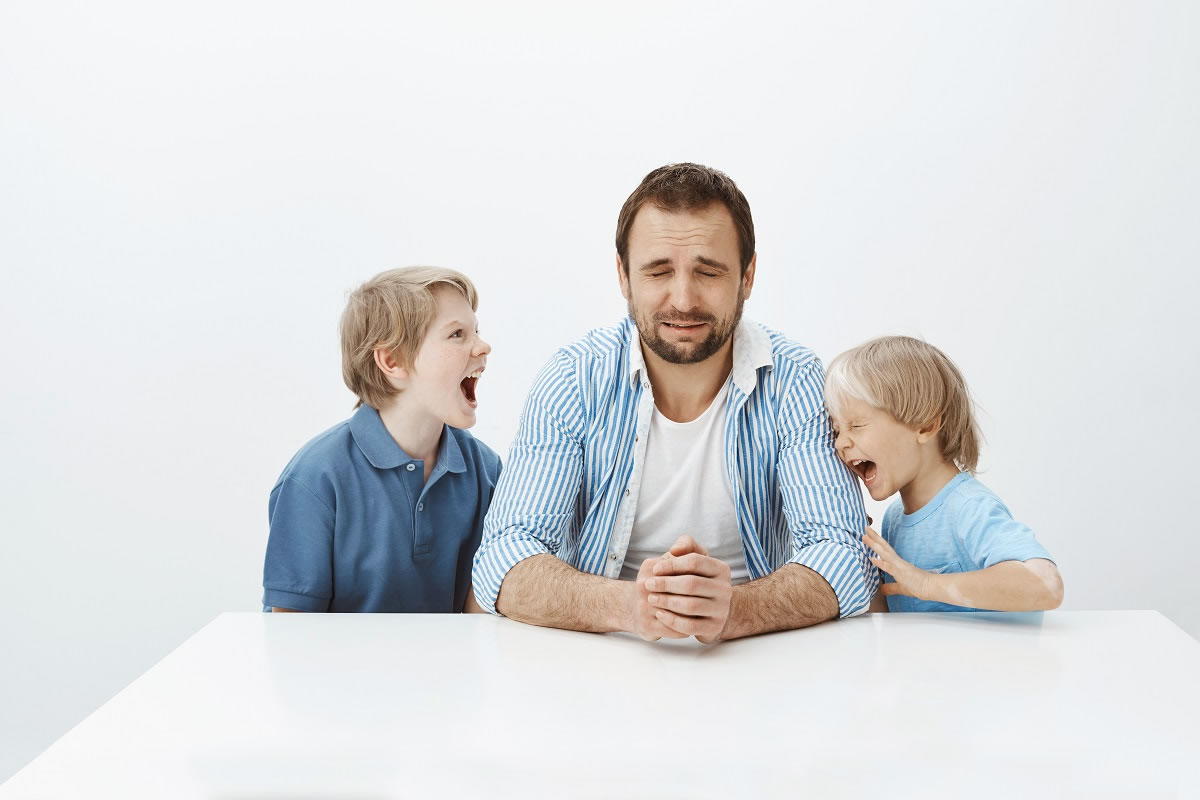 The role that a father plays in a child's life is critical to their identity development. A father's involvement in a child's life from birth to adolescence and into young adulthood shapes how the child views themselves and the world around them. This self-awareness and world view is impacted by direct actions and indirect interactions that the father h...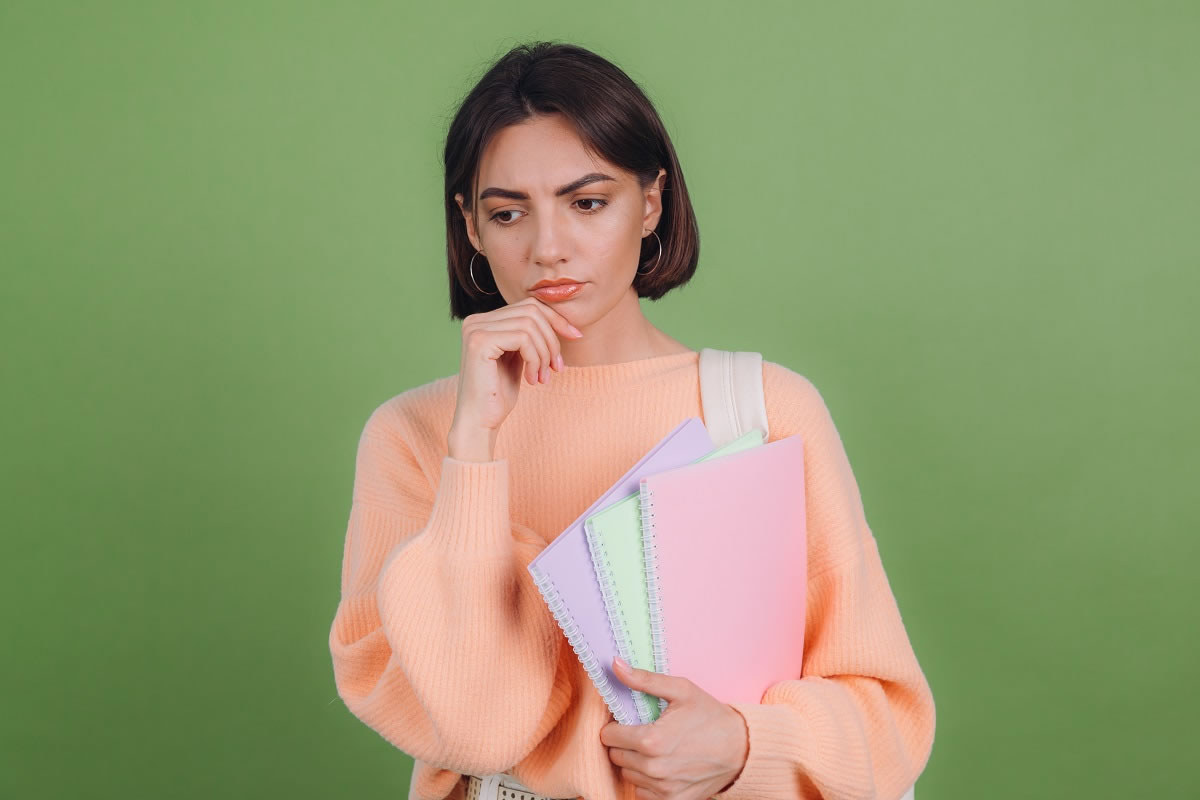 How can I obtain a positive mindset? How do I stop being so negative? This might be a relevant topic for most people! Our mind can be a hectic place filled with a variety of thoughts. Our brain functions faster than we think! With collections of thoughts and stimuli, it can be overwhelming. The biggest question is which thoughts do you believe? Th...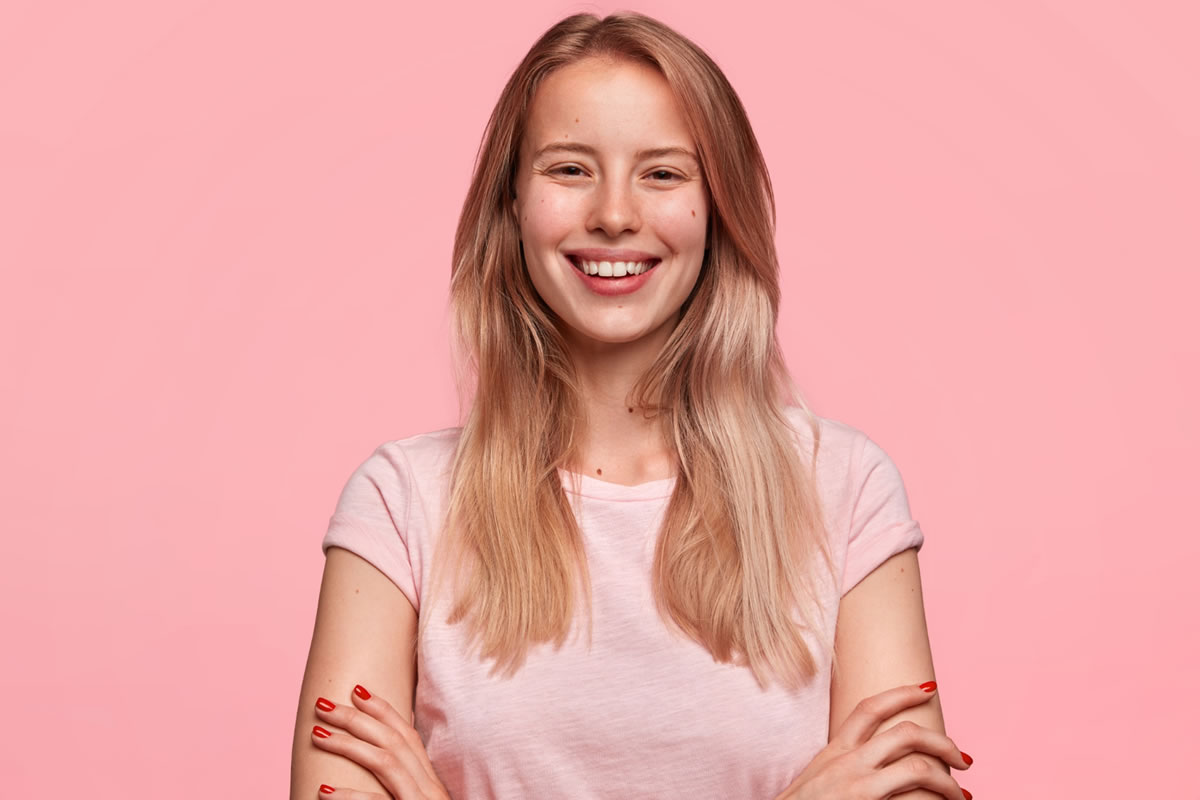 In the course of your life, there will be times that you will struggle with your identity. This may mean that you question choices you make, directions that you take your career, your personal life, or your activities in, and whether you are staying true to your values. It might also mean that you question what sides of yourself people get to see versus who you feel that you a...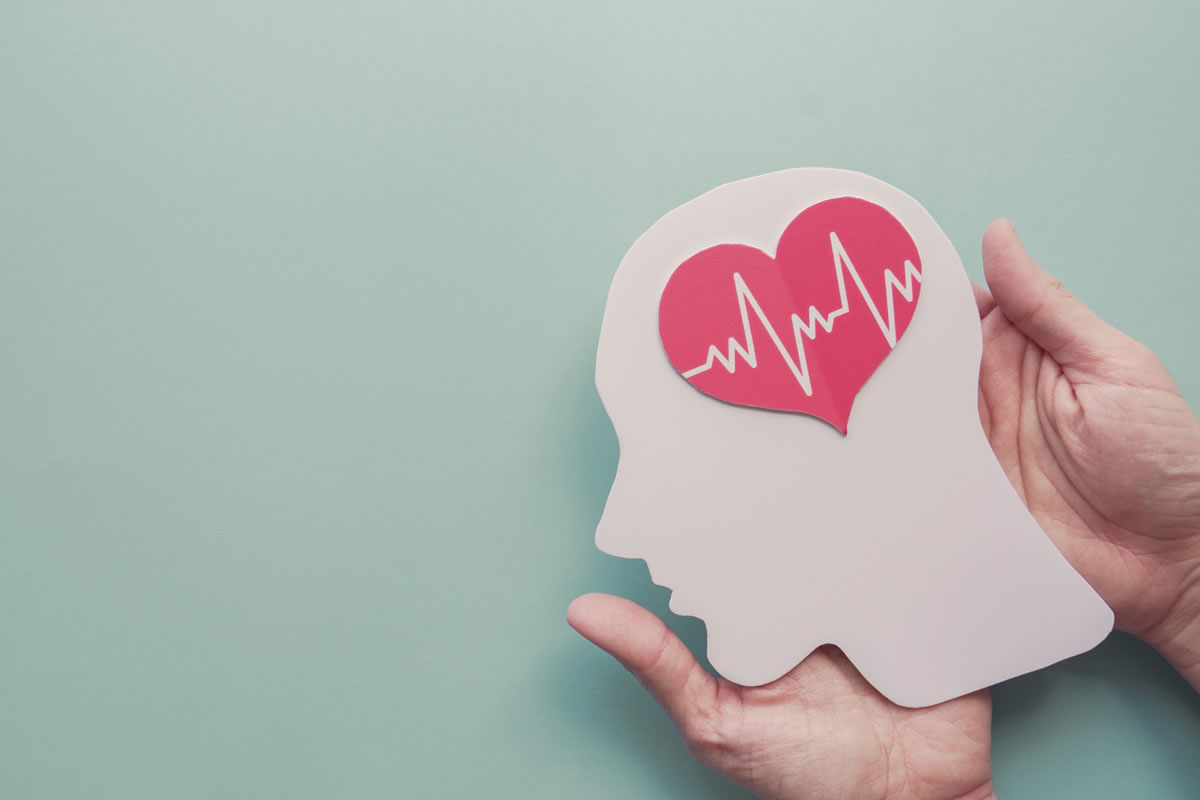 In case you didn't already know, May is mental health awareness month! This month we shed light on the stigma related to mental health and take initiative in being a part of that change in our society. As mental health professionals, we take this month very seriously. Our team at Orlando Thrive Therapy comes from varying backgrounds, completely different experiences, but w...
Have you been in a long relationship with someone that has broken your trust? Are you having trouble trusting your significant other after discovering a secret they've been keeping? When you have been in a committed relationship with the same person for many years, you will likely want to do the work to ensure that you can stay together. Doing the w...
Are you constantly tossing and turning at night from worry or fear? Do you find yourself struggling to focus on certain tasks because your mind is too busy? Do you skip social gatherings because you are too worried about what you'll or do? If you are dealing with any of these symptoms, you may suffer from an anxiety disorder that is negatively affecting y...
Are you and your spouse constantly arguing? Do you avoid your spouse every day? Are you struggling to regain the trust of your spouse after a fight or issue? When you are having a difficult time in your marriage, you may find yourself contemplating divorce. However, before you give in to divorce, you want to see if your marriage is worth saving. Doing t...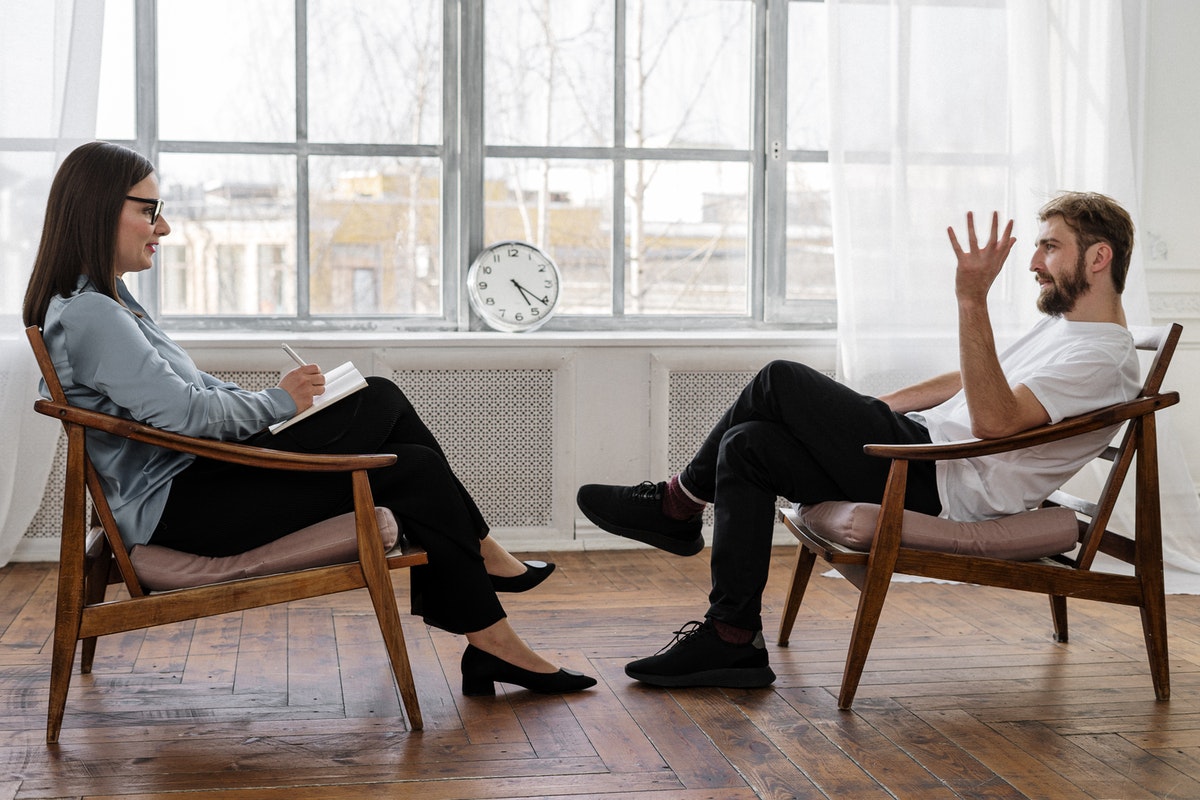 Are you a male that is having a difficult time accepting that you may need help? Are you contemplating whether therapy will actually make a difference in dealing with persistent issues or mood swings in your life? Many men shy away from even considering therapy because of the preconceived stigma attached to the idea of a man needing help. However, this archai...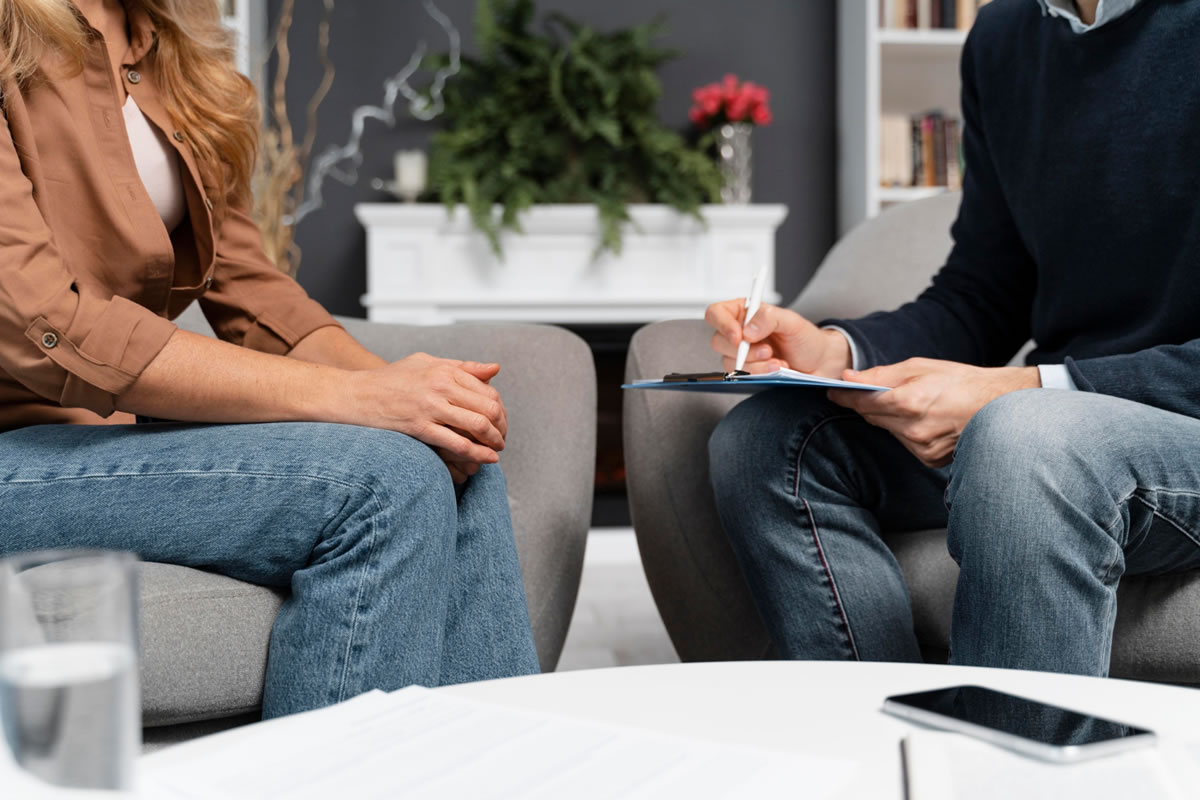 Are you looking to improve your well-being and find the right path towards success in your life? Do you want to dive in your passions and recognize the potential that lies within yourself? Many people live their lives without taking the time to learn about their true needs, strengths, and goals. However, when you are looking to thrive in your life, you may wa...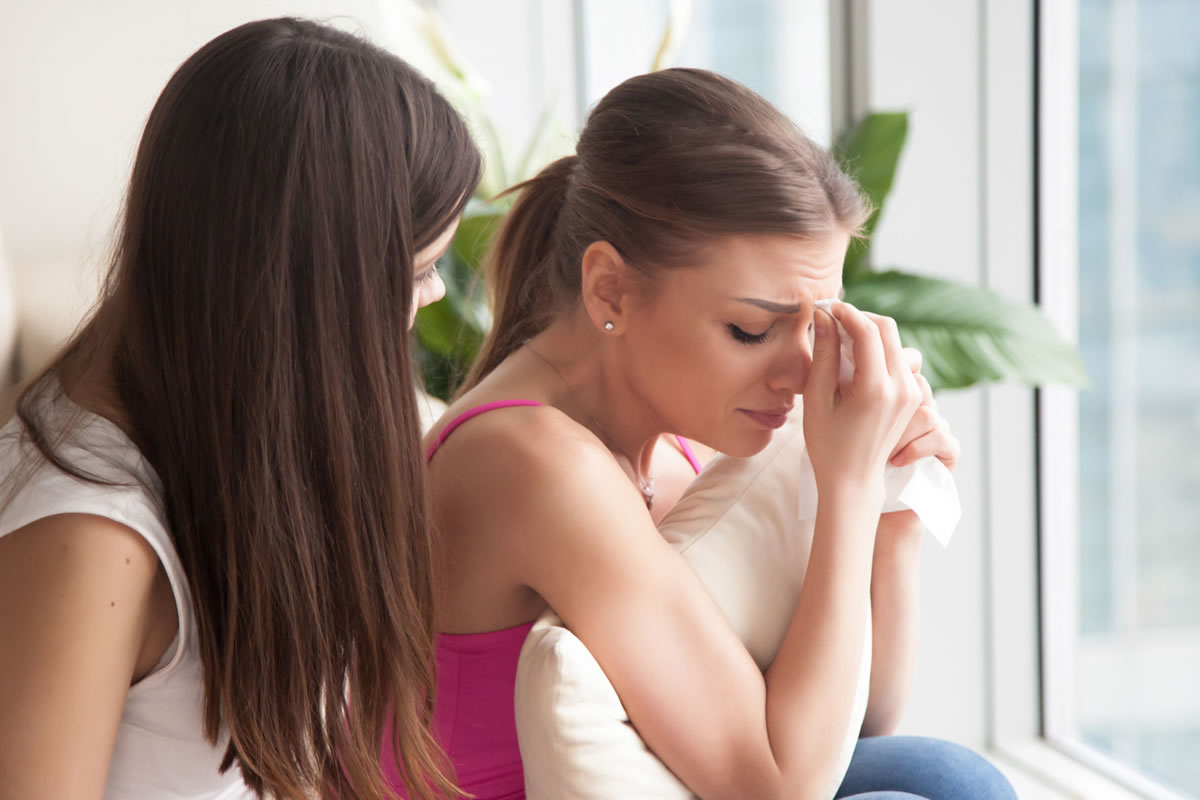 Are you feeling stuck, isolated, or alone in your depression? Do you suffer from depression that leaves you feeling hopeless or even frozen in time? When you are battling depression, it can be extremely tough to find the motivation to ask for help. However, it is also when you need the support the most. As counselors in Orlando, we work with many people...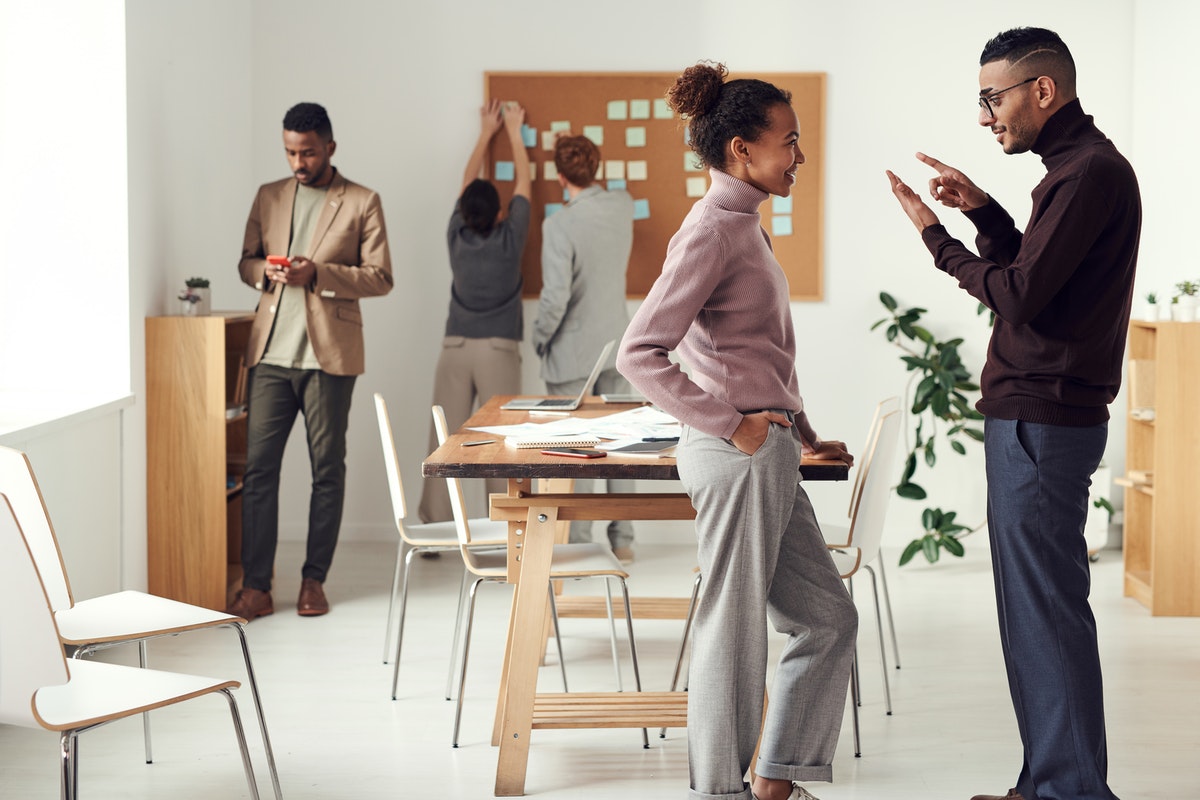 Are you struggling to prioritize your mental health? You hear the phrase "be kind to your mind," but you don't even know where to start. Being confused about how to take care of your mental health can cause many people to put off their own health needs. Eventually, this can cause your problems to become much larger and affect all aspects of your...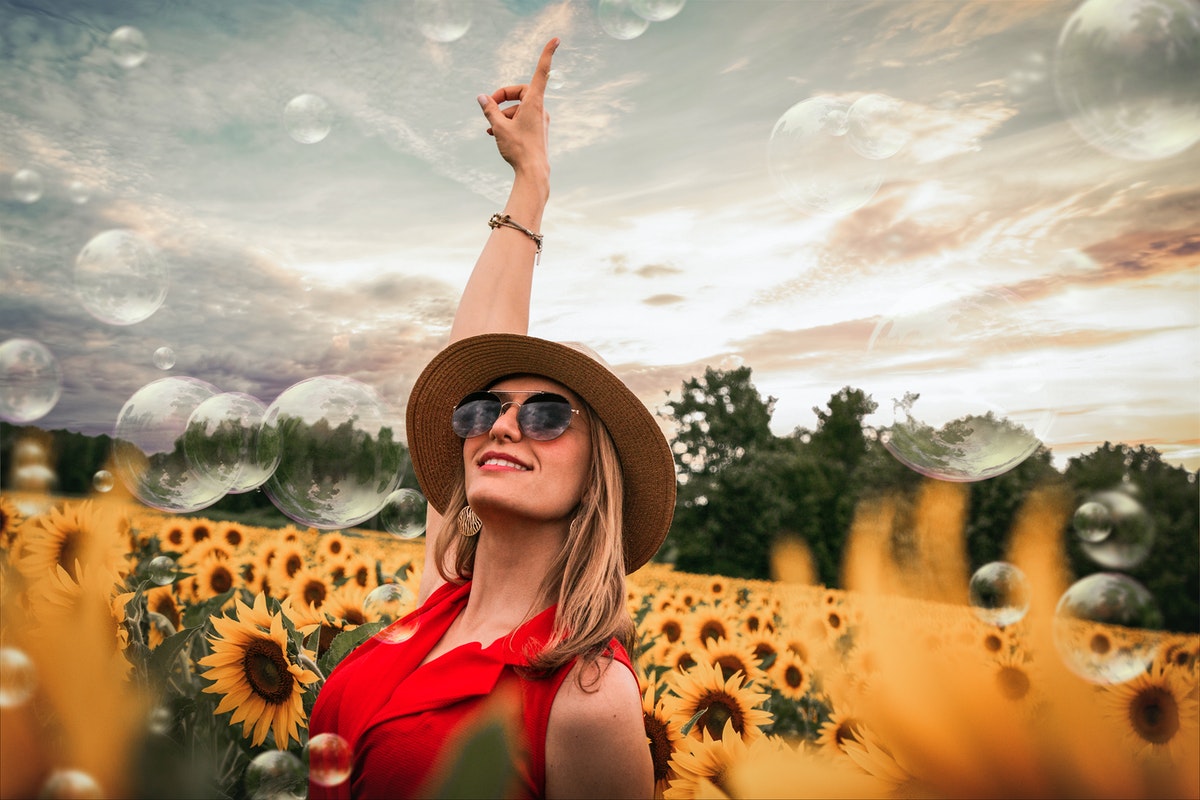 Do you often wake up and say "today is the day" only to let the entire day go by without doing what you say? Do you struggle to maintain a schedule or tackle the stuff on your to-do list? As a counselor in Orlando, we work to help others create and establish good and healthy habits that make their everyday life much easier. By implementing the right...
As sports counselors in Orlando, we know performance anxiety can happen at all ages. While the young athletes are first experiencing it, the older adolescents and teens are learning how to deal with it. If your teenage son or daughter is an athlete and you feel as though something may be off, dive a little deeper. Have you noticed a change in their motivation, drive, or a sens...
A Sports Counselors Weighs In
I didn't start formally playing sports until I was sixteen years old. At that age, I had missed all the fun travel teams, experiences, and learning tools that most acquire when they start at a younger age. I missed out on a lot but what I did not miss out on was developing coping skills for performance anxiety. As an athlete trying to overcome performance anxiety, the fi...
This is possibly one of the most common personalities you may think you are able to spot in the world. It is a personality trait often associated with someone that you have a strong dislike for or recognize when you think back on a past relationship you have had with that person. Narcissistic personality disorder is often something that has manifested as a result of life exper...
This is possibly one of the things that may annoy you the most about the people you engage with. Passive-aggressive people focus on one thing which is allowing you to feel their aggression and anger without directly telling you. That indirectness can cause anxiety and overthinking within you. It can make you question whether you did something wrong or how this person views you...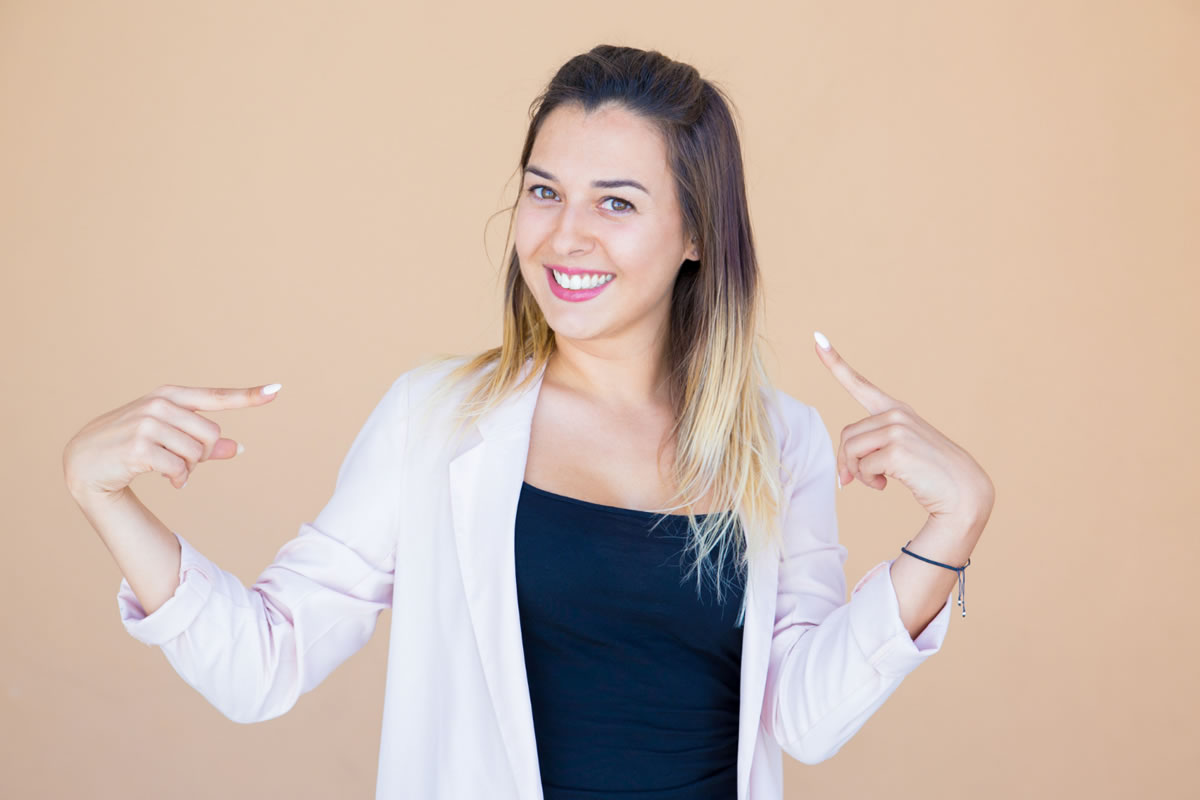 We as humans all hold values differently. The first question you might wonder is, what exactly is a value? As mental health professionals, we define values as your guiding principles to life and what is important to you. This can be reflected in your actions, your relationships, and most importantly your boundaries. Values can be seen in our relationship with others, with ours...
AN ORLANDO COUNSELOR'S POV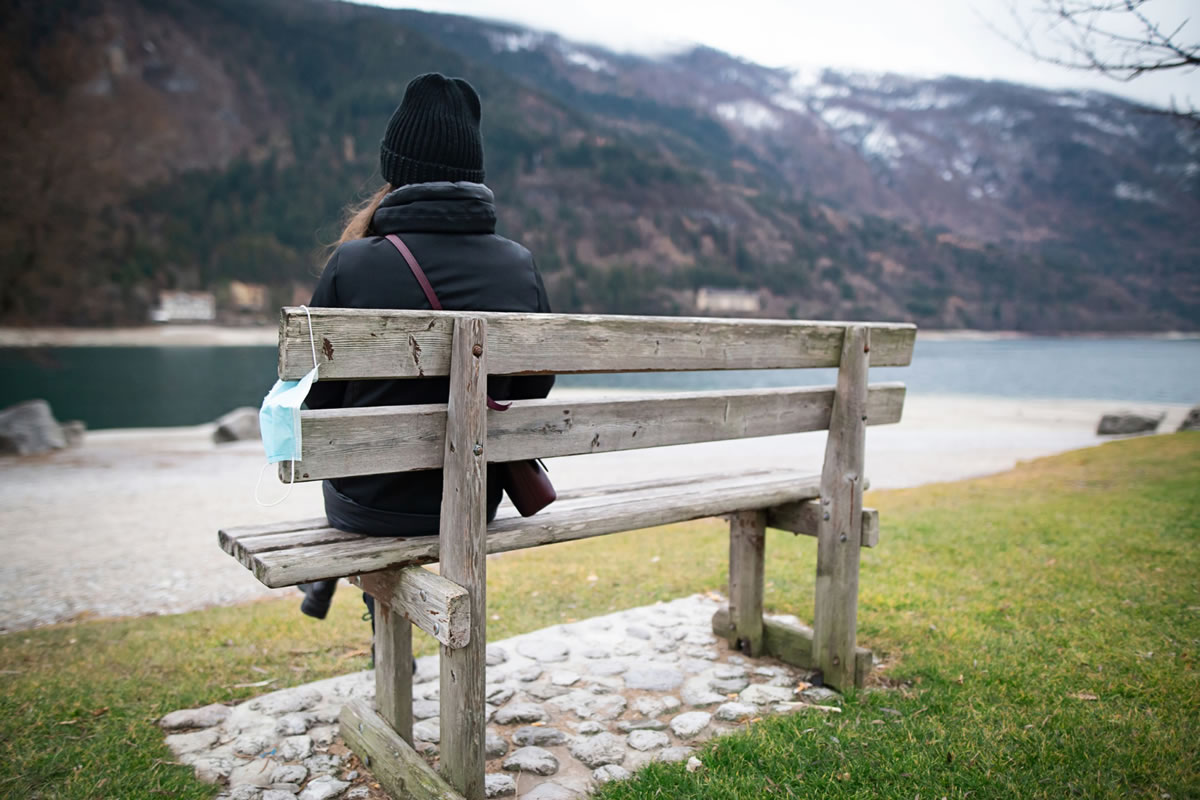 As many of us know, it has been over a year since the COVID-19 pandemic started in the United States. This has been a year of hardship for many of us. From people losing their jobs, their safety, and losing loved ones. As mental health counselors, we at Orlando Thrive Therapy have seen people struggling on an invisible front through resurfacing mental health triggers and onset...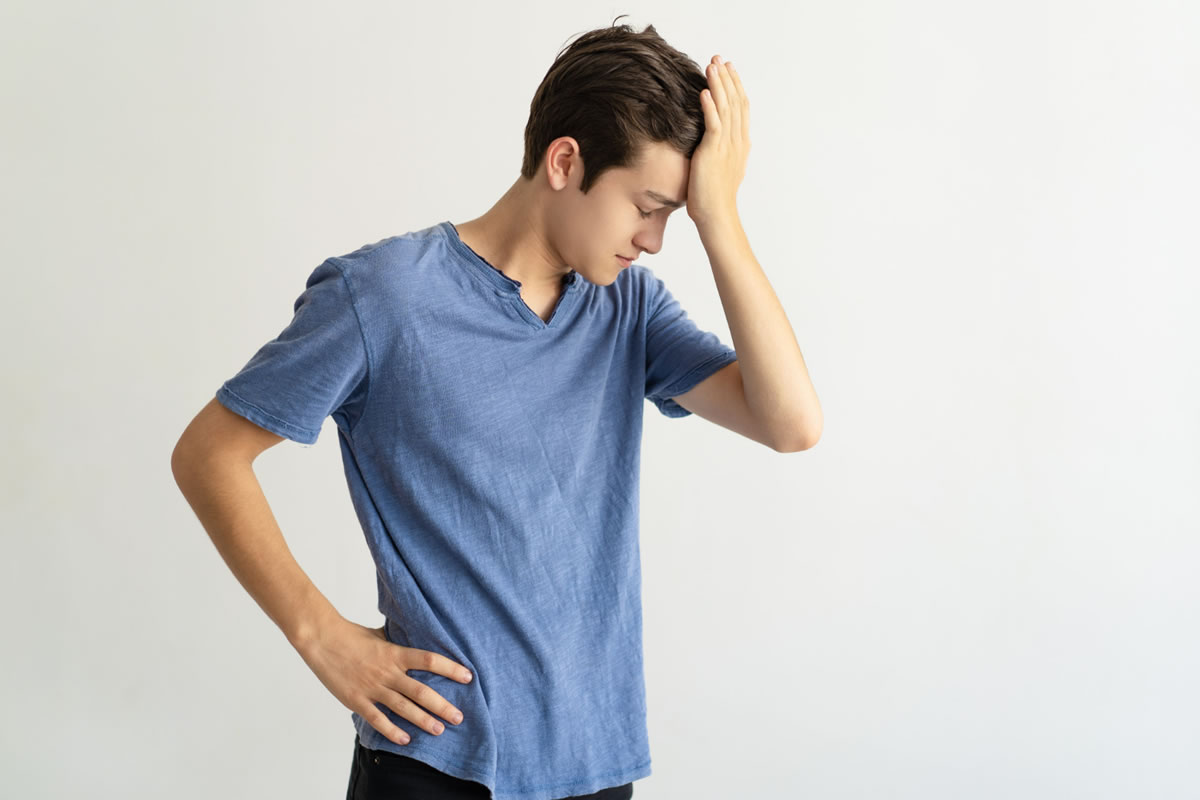 If you are asking yourself, how do I get over feeling guilty, you are not alone. Having an overwhelming feeling of guilt is an emotion that varies from person to person. Trying to stop guilty feelings is not an easy undertaking because of the moral, ethical, and conditioned systems you have been raised to believe in. These systems are deeply rooted in your personality, but men...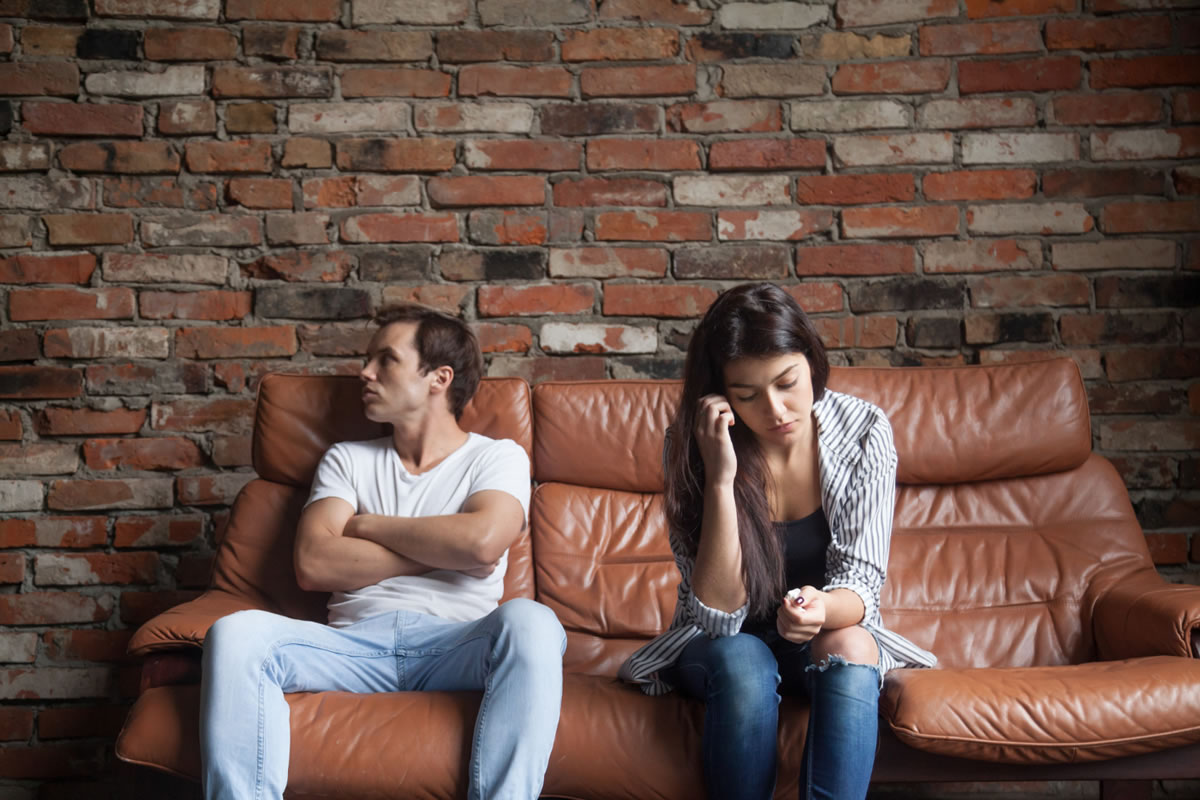 Learning how to deal with anxiety or depression after a breakup is hard. Knowing what to do when you spend so much time with someone and then it is suddenly over can shake you to your core. The desire to reach out to reconnect, or even asking yourself if you should beg, barter, or entice your ex to get back together with you has probably crossed your mind. Thinking of ways to ...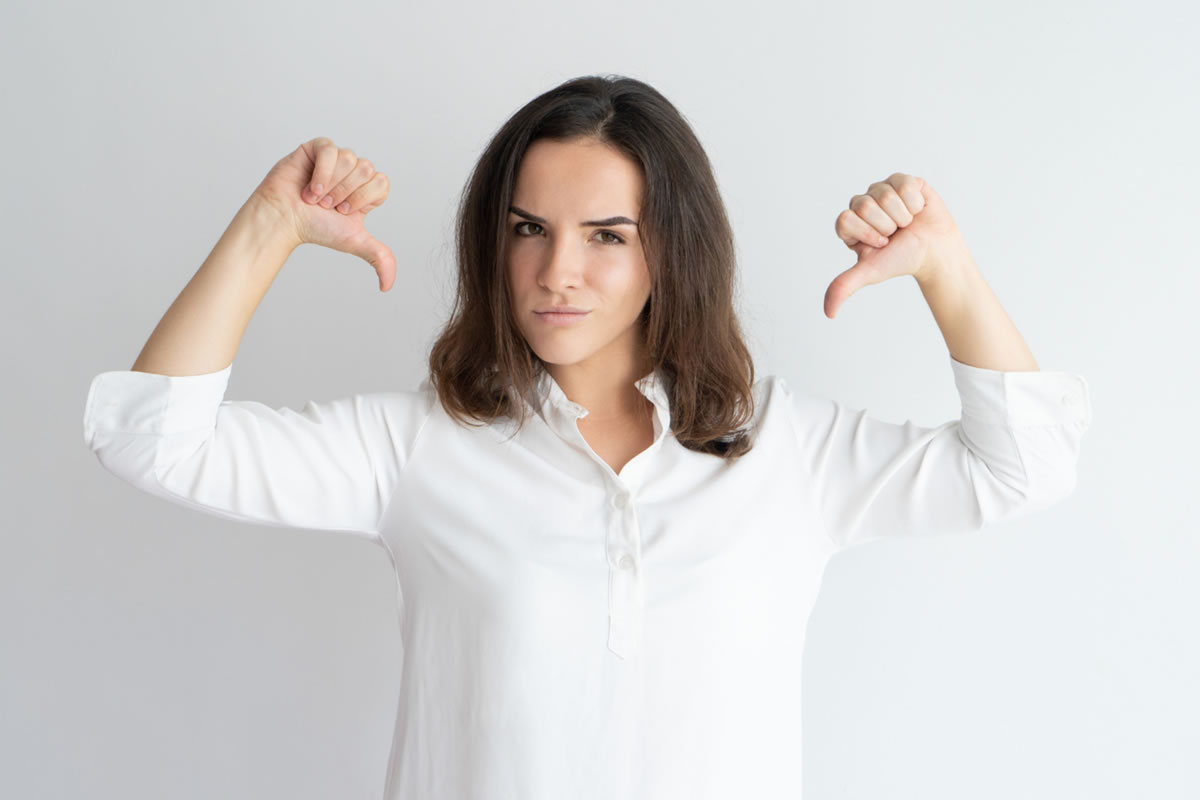 "Why do I miss this relationship?" or "Why am I staying in this relationship?" have been some of the most recent questions individual therapists have received when it comes to knowing if a relationship is supportive or toxic for an individual. You may have asked yourself these questions, and if so there is a good chance that there are attention-seeking ...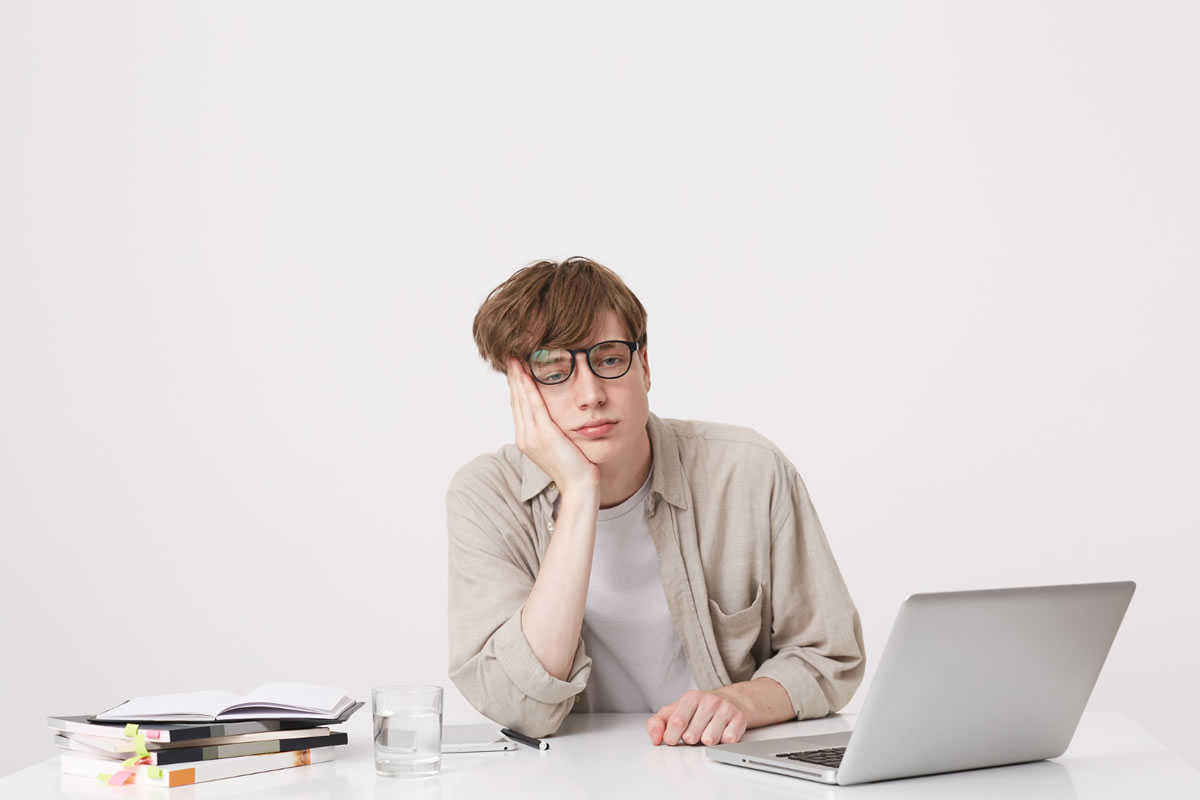 I think it goes without saying that life is ever changing and there are so many unexpected things that can happen. This is just a common piece of life and it is how you address the unknowns that separates high peaks of anxiety symptoms and stress and a peaceful transition into putting yourself first. Asking yourself questions such as "how do I handle things out of my con...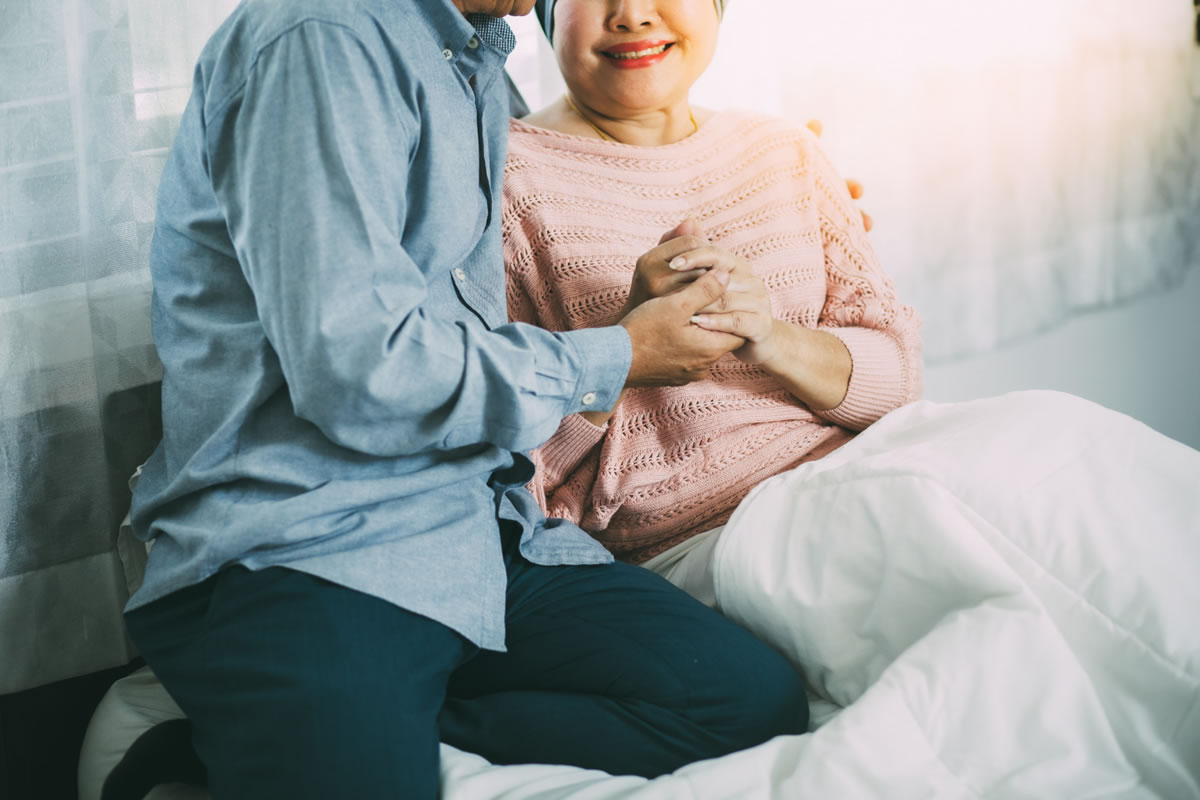 An age old question relationship experts and marriage therapists in Orlando have gotten when working with couples is "how can I support my partner's needs?" Now, when we are talking about the needs of an individual, we at Orlando Thrive are solely speaking to the five basic human needs that every individual has which are- fun, freedom, love and belonging, pow...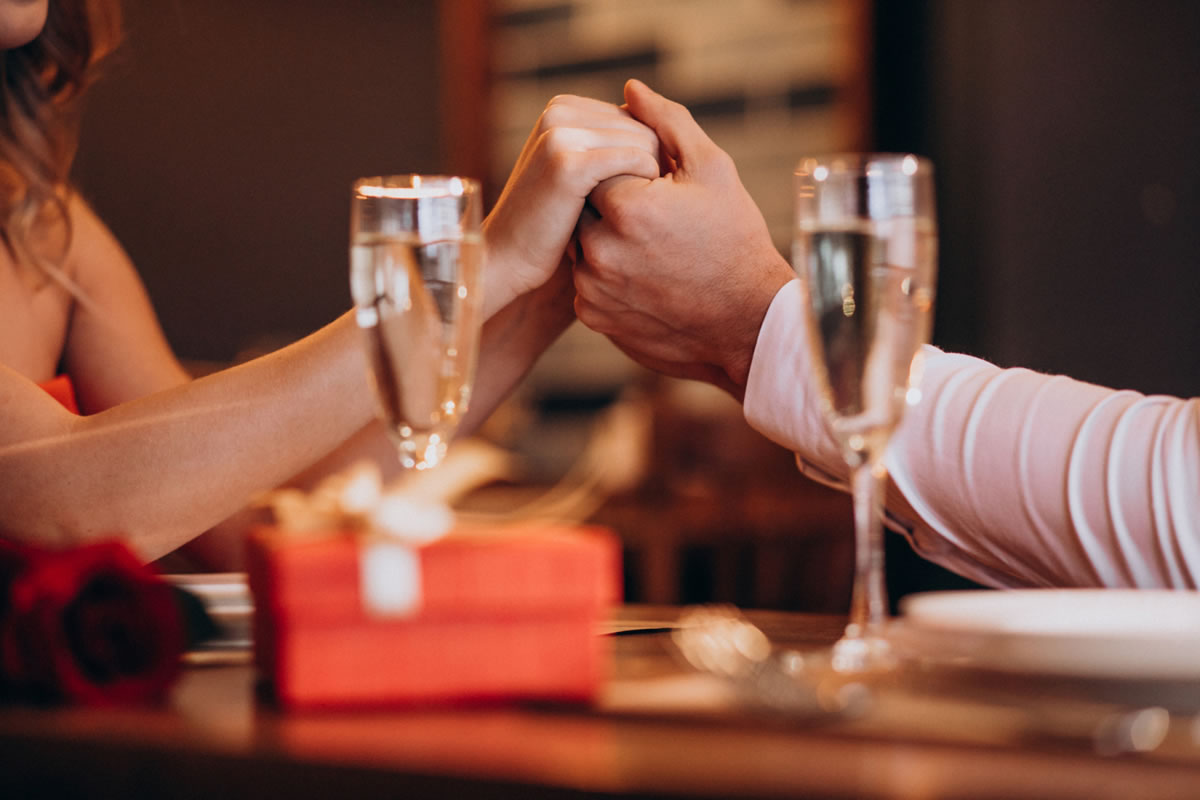 Going through a breakup is tough, but it is even tougher if you find yourself looking to date someone to fill the void that your ex-partner left in your life. The questions of when to go back into dating or a relationship become even more relevant and can hold more truth in the answers. After a breakup, in relationship counseling, and working with an individual therapist in Or...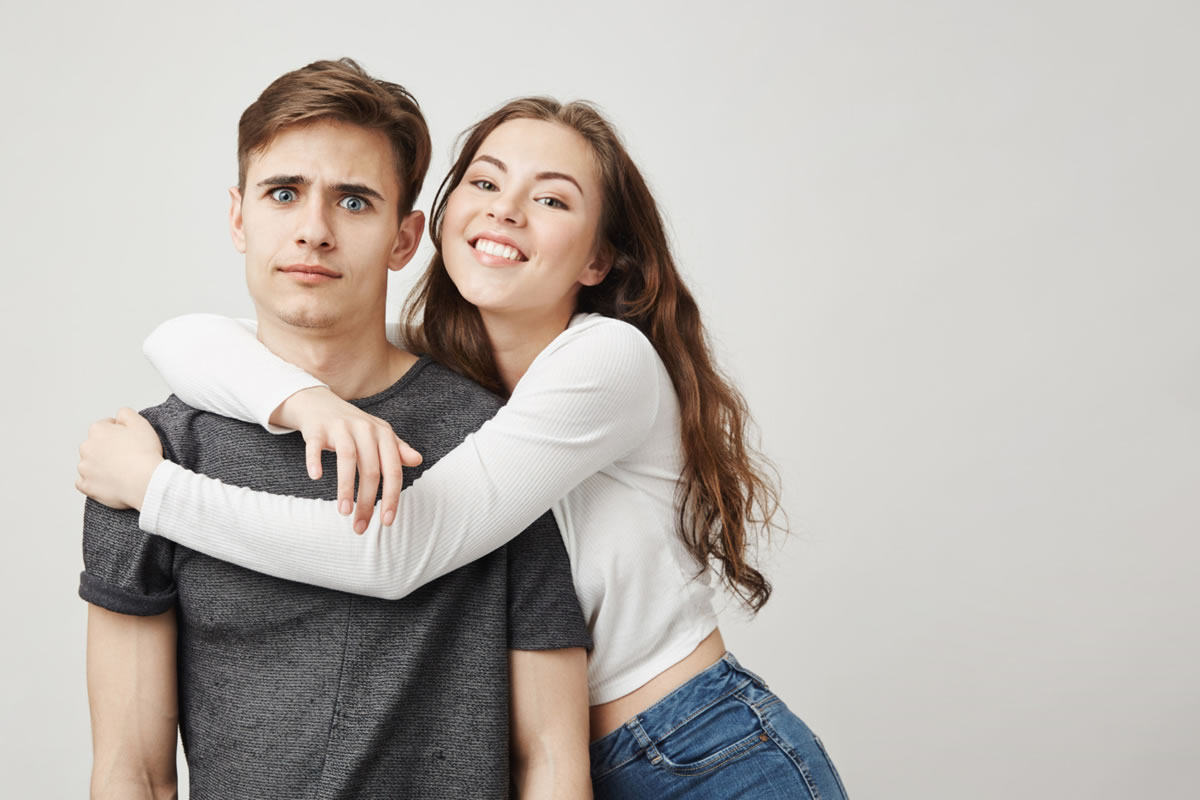 What does my marriage need? What does my relationship need? Where do I stand in this relationship? How do I know when it is time to break up? If you are reading this blog, then perhaps you are contemplating why your marriage or relationship feels as though there is more negative than positive. You might be thinking that perhaps the relationship between you and your partn...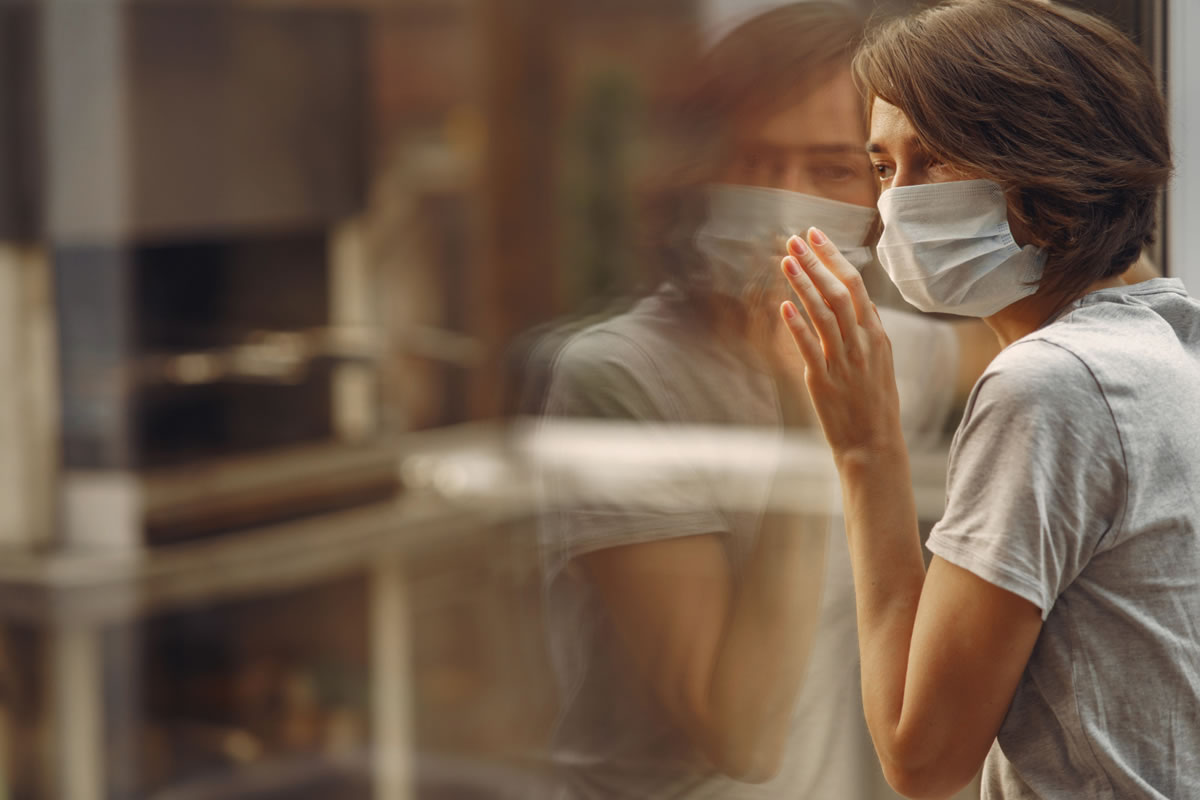 How do I know what is real? How do I know what to believe? Am I believing fiction? What is my reality? These are some of the more common existentially based questions our anxiety counselors in Orlando at Orlando Thrive Therapy have received from clients. After 2020, coping and managing with a new reality has been a challenge and something that you may have not felt ready for. ...
Starting a business is one of the most common forms of employment in the world. Anyone can own and operate a business and the business can be about anything. When starting anything, however, there are many unknowns that you cannot predict happening. This can cause an immense amount of stress and anxiety to build upon your shoulders. That load can take away you...
What is health anxiety? How do you know you have it? What does having health anxiety mean? Understanding how health anxiety can arise is important and how it can spread to different facets of your daily living. Health anxiety displays itself in a constant worry about medical or health concerns. Health anxiety can impact your relationship negatively if you do not get help...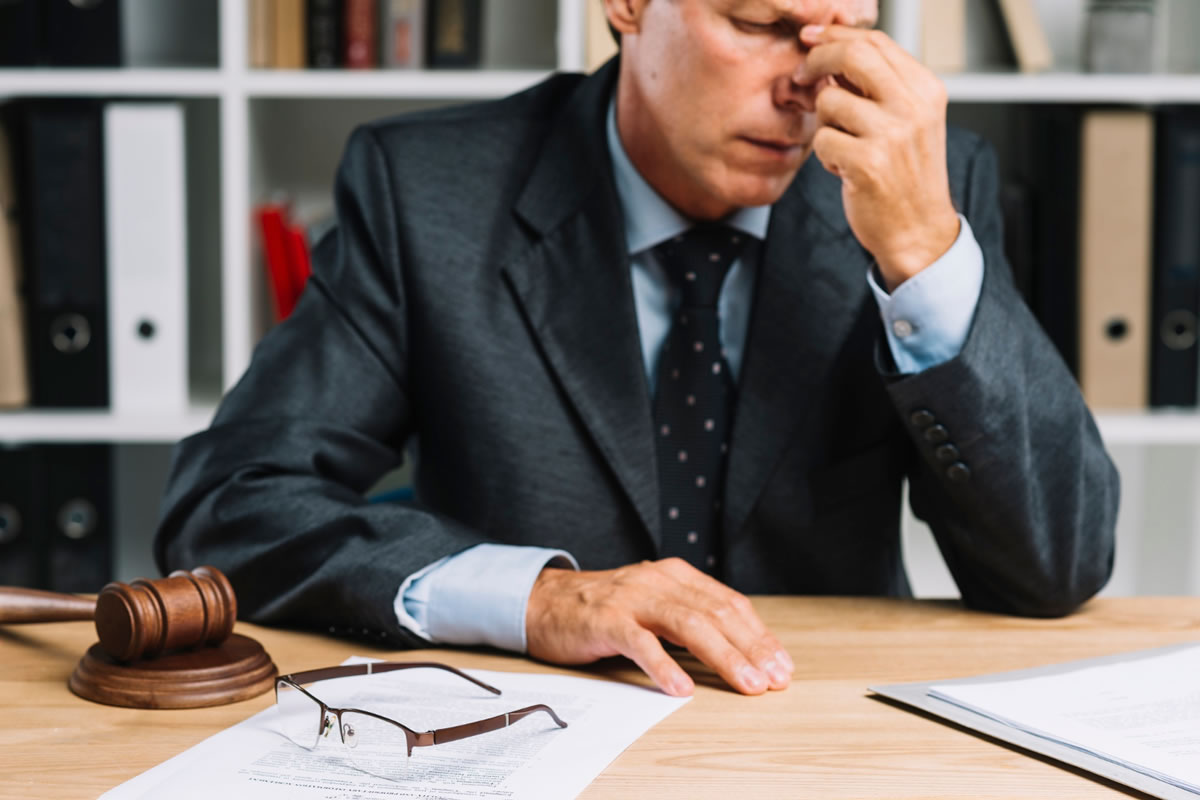 Lawyers and law professionals and awareness of their mental states are a significant part of practicing in the legal field. We at Orlando Thrive would say that of the lawyers we have seen, common stressors are balancing work and life for lawyers as well maintaining boundaries and reducing burnout. If you are in the legal profession and looking for ways to maintain your overall...
This one is for all my therapists out there - especially for the ones in private practice and outpatient! If you are reading this then we are in the same boat and understand that becoming addicted to your work and your craft can happen very easily. Why? It is the idea that you can feel you are in competition with all the surrounding therapists in your area and the need to cons...
Work addiction and feeling as though your main purpose in life is through work is stressful and can happen in almost any career field. However, as anxiety therapists in Orlando at Orlando Thrive Therapy, we see a higher correlation with those in the medical field as compared to other career paths. Doctors, nurses, and other medical staff can easily develop an addiction to thei...
Are you wondering whether it's time for you to sign up for a counseling session? Do you want to work on your personal growth or improve your career? Whether you have personal aspirations, relationship goals, or career goals, you will want to consider going to men's therapy in Orlando. Our counselors will work with you in a safe space to provide you wi...
Are you looking to find the right counselor for your needs? Are you overwhelmed with the process of finding a therapist that works for you? When you have finally admitted that it's time for you to seek counseling to get the help you need, you will want to find the perfect match either in men's or women's therapy in Orlando. This individual should ...
Are you struggling to understand the needs of your spouse? Do you often need to apologize for miscommunication issues? Are you having trouble carving out time for conversations with your spouse? When you are living with someone else for many years, you may eventually start to have issues in your communication. You also may struggle with communication if...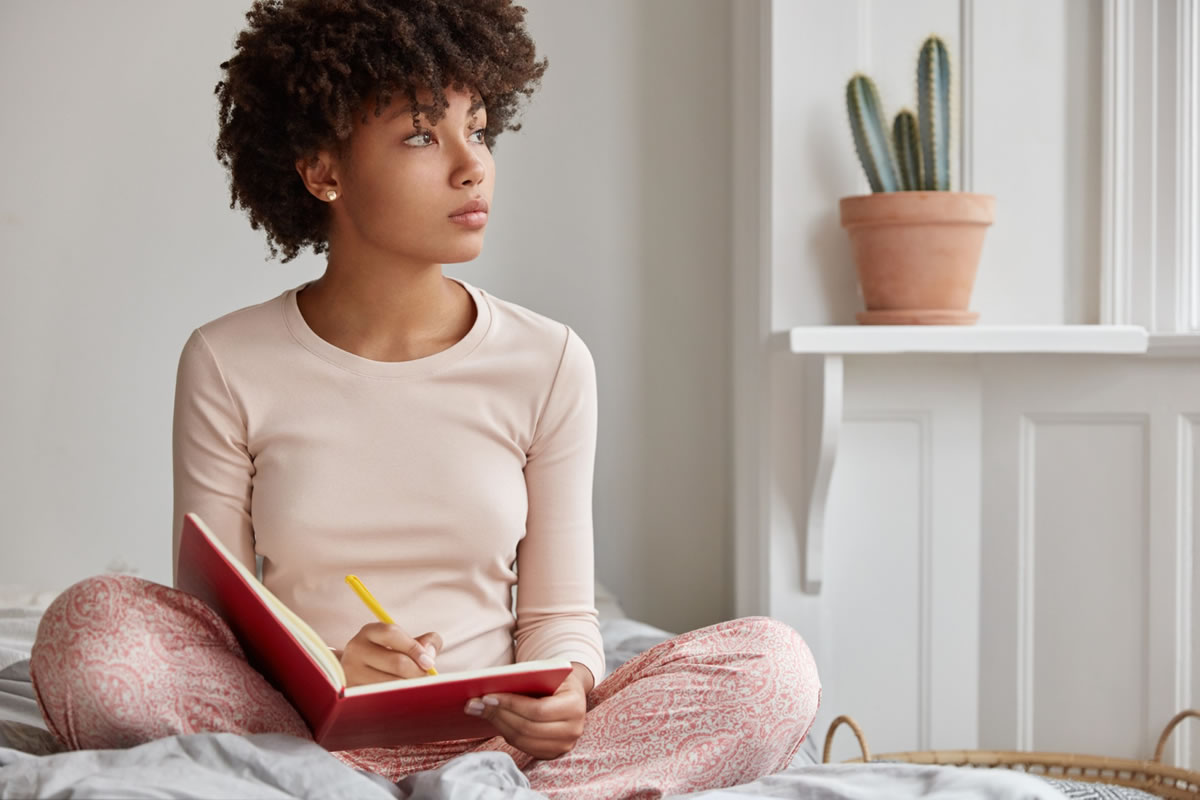 Have you ever had a difficult time making an important life decision? Are you ever plagued with regret over how you handled a situation? Do you often overthink and have a tough time drawing your own conclusions? Inner conflict can lead many of us down the wrong path, as it can negatively affect our abilities to focus and make clear choices. When you are...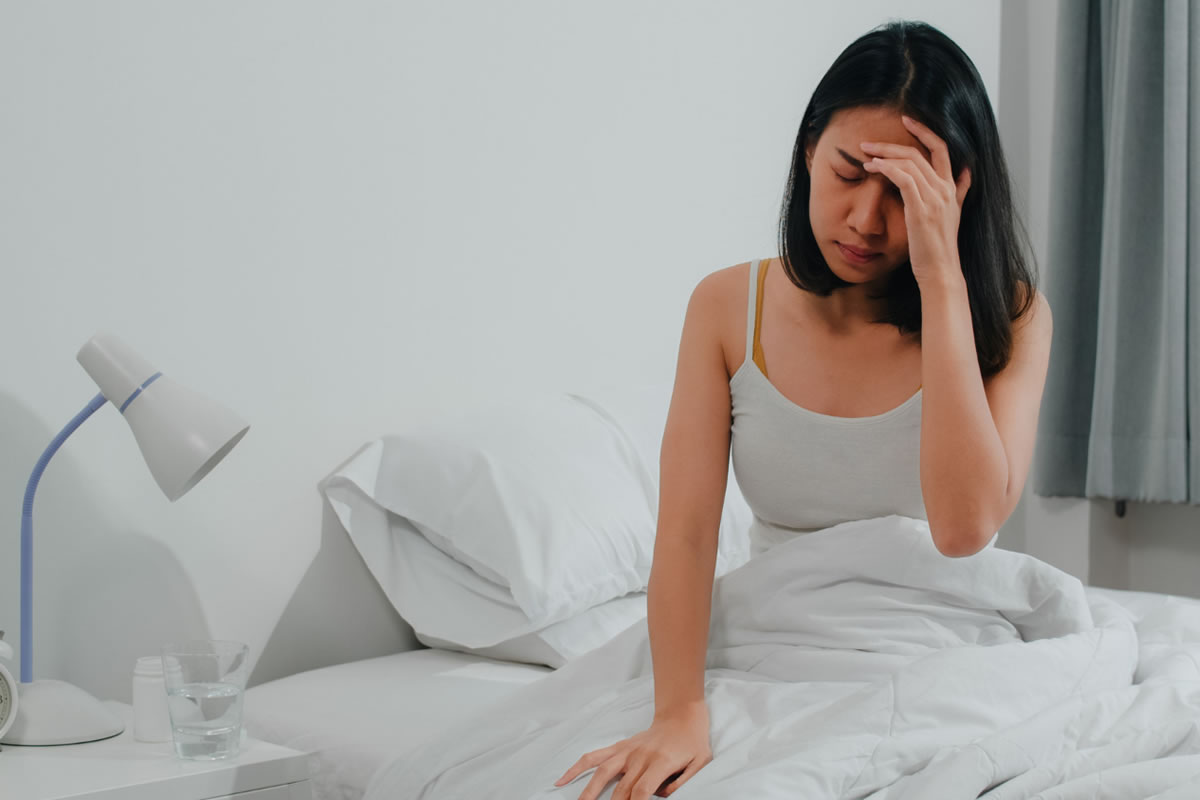 Are you constantly riddled by doubt? Do you struggle with social interactions when you are meeting new people? Do you have difficulty focusing on work presentations? When your daily life is negatively impacted by your anxiety, you may want to seek help from the professionals in anxiety therapy in Winter Garden. Our counselors are trained to help you und...
Are you concerned that your relationship is headed for trouble? Are you and your partner having trouble communicating and coming to compromises? When you are struggling in your relationship, it may cause other aspects of your life to also fall apart. In relationship counseling in Winter Garden, we provide you with a healing space to work through your issues a...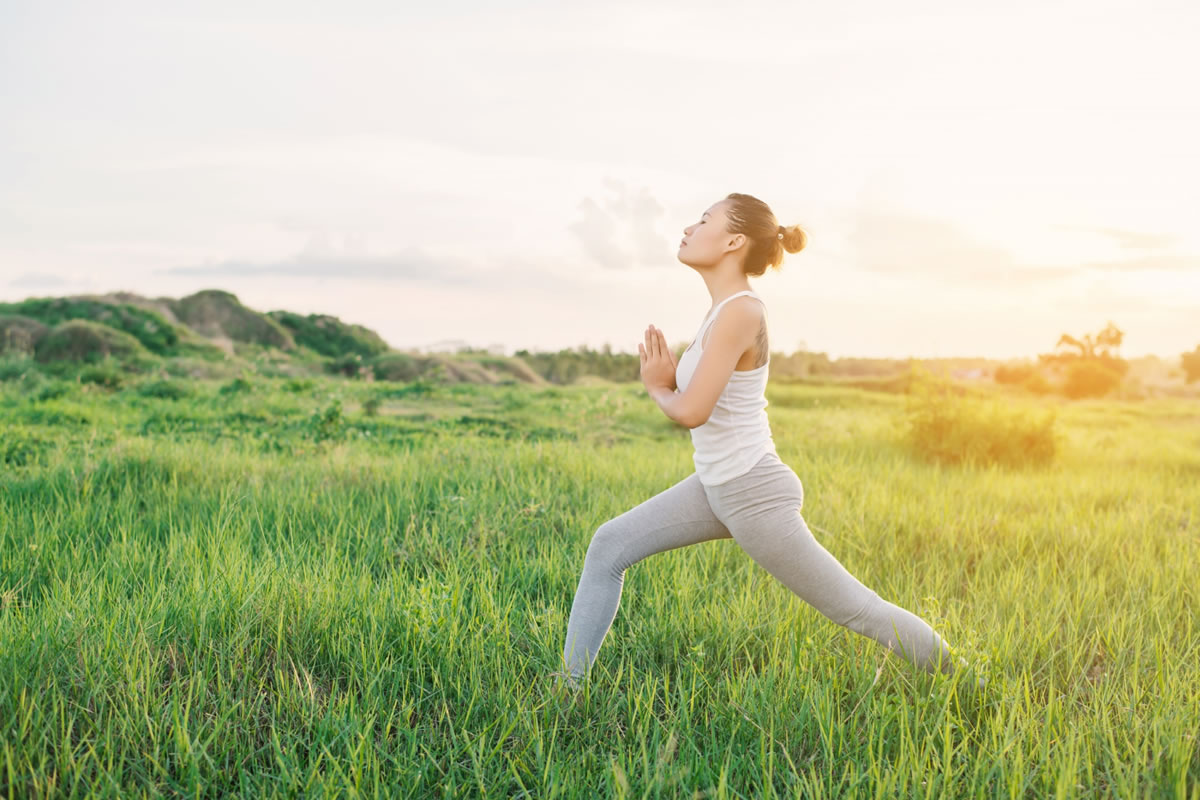 Are you struggling to understand why you feel depressed or down lately? Do you constantly put yourself last when it comes to self-care, exercise, and daily health habits? Even though it may not seem important in the moment, caring for your mental health should be an important part of your everyday life. Even if you can't always make it out to counseling i...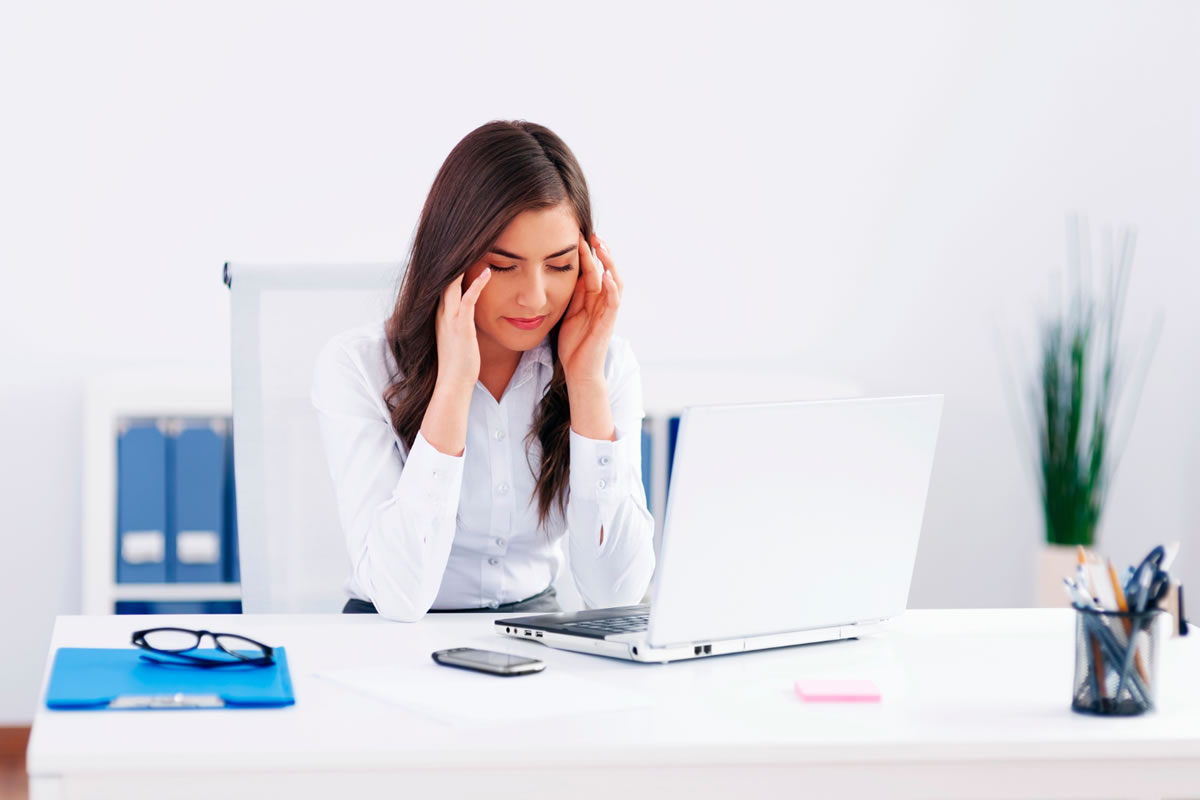 Have you been working from your apartment? Many people have been instructed to avoid the workplace to work from home, and this has opened up many opportunities to work-from-home full time. In fact, some companies have completely closed their physical offices because they have recognized the productivity of their staff when working from home during the peaks of the ...
What is a work addiction? This is a great question, and if you have found yourself wondering if you have an unhealthy relationship with work then you came to the right place! Work addiction arises when you become so focused on your career or work that it consumes your daily cognitive functioning to where it begins to impact your daily living. For example, if you do n...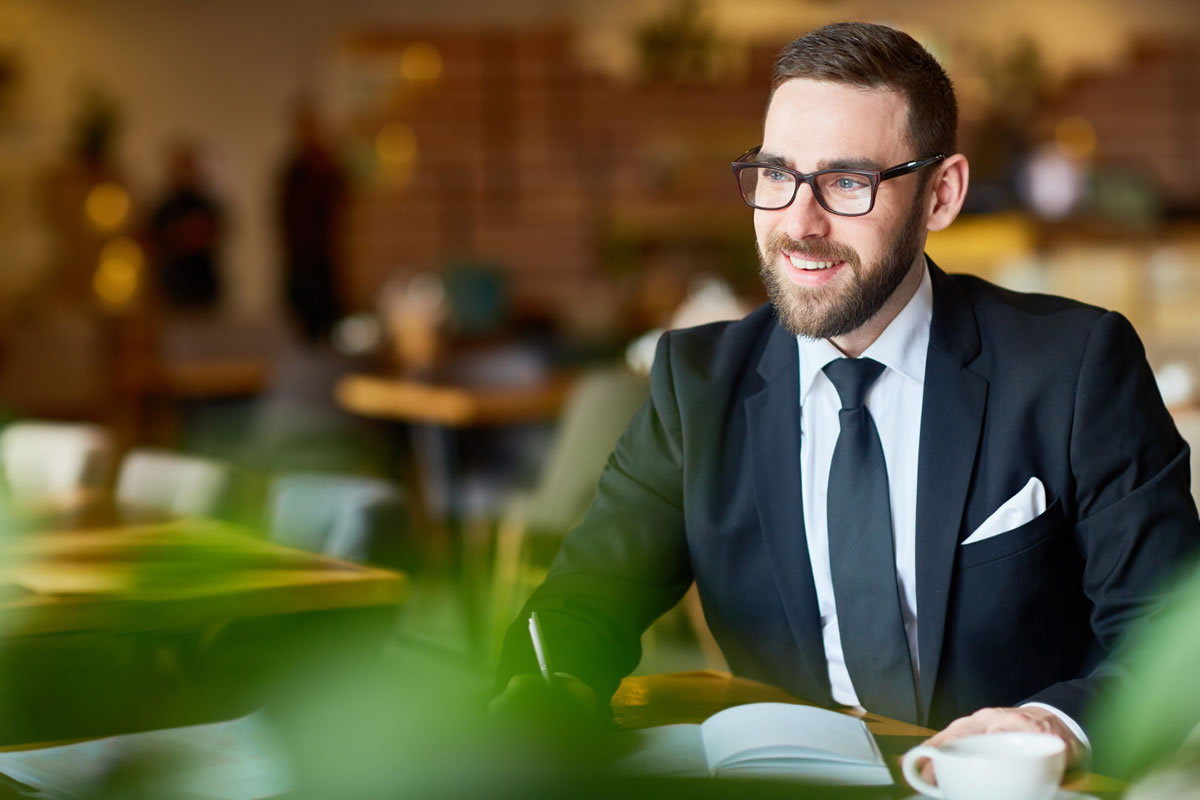 "How do I have a healthy work life balance as a lawyer?" or "How am I able to take care of myself after my cases?" are some of the questions Orlando counselors have found lawyers to ask themselves when pursuing a healthier relationship with work. CBT therapy and career related anxiety counseling addresses the most common issues; Feeling burnt ...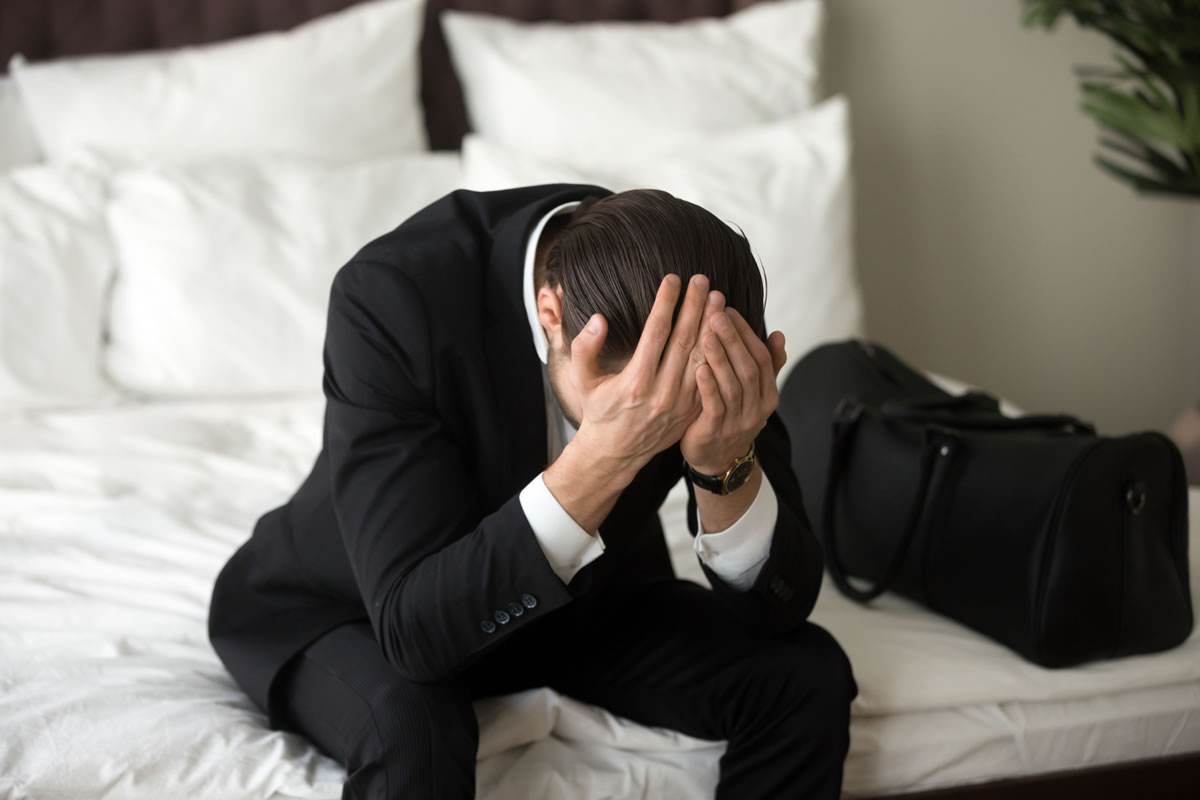 This might potentially be one of the most age-old questions we have about ourselves as human beings. If you've noticed a pattern of making "bad" choices in your life, it is not just the fact of how we make that choice but also what is fueling that choice to be made. If this is a recurrent behavior, perhaps it is time to take an introspective look into yourself ab...
If you haven't had a chance to read our blog on making bad choices, take a look at it and give it a read before diving into this one! Some of it can apply to the choices and decisions you may be making in your interpersonal relationships, which leads us to the question if you think you are sabotaging your relationship(s). The choice to sabotage a relationship can be eith...
As humans we can all agree that our past shapes us, different experiences lead us to different pathways. The past is what makes us and influences us to be the person we are today. However, one of the major struggles you may be facing is how to put the past behind you, leave it there, and work towards your future. You may be asking yourself "How do I put the past behind me...
How can I live in the moment? This is yet another hard question you might ask yourself when you notice difficulties in focus and appreciating the moment you are in now. Most likely, when you are not focused on this present, you are focusing too much on the future or the plans/agenda you may have or need to accomplish. This is due to always feeling as though there is something ...
Grief counseling is essentially designed to help you handle the high amounts of sorrow that are experienced after a loss. This could be from the death of someone close to you, who meant something to you personally, or even from the loss of something you lost as well. It can be hard to process grief and address the pain and agony you feel when these memories of the person or fr...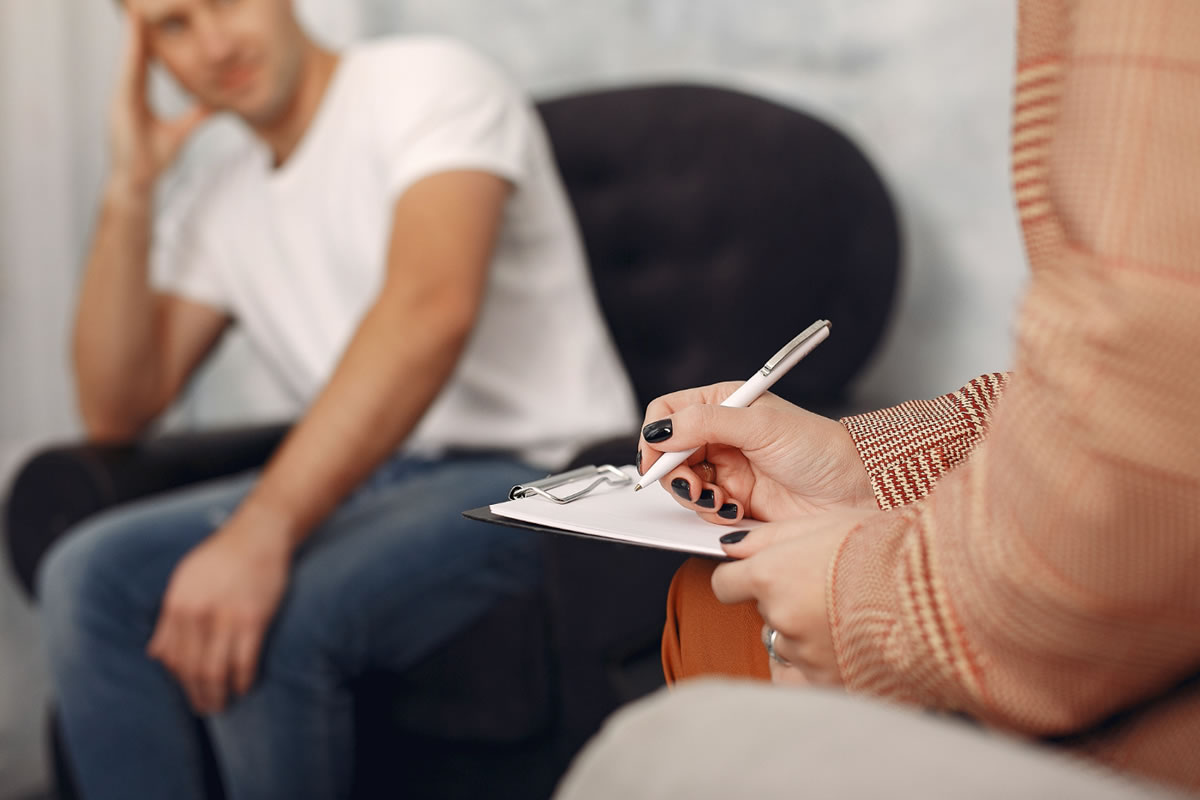 If there is one thing we have noticed as a group of mental health counselors in Orlando, it is that there is no concrete or correct way to do therapy. This is based on the fact that every person that comes into the office is different and needs to be treated in a way that is tailored and unique to them. You may be starting to think of starting therapy and if so that's gr...
When our counselors meet with clients for the first time, the question we usually hear is "What is trauma therapy?" because there are so many different forms of it. It can range from exposure therapy, cognitive behavioral therapy, dialectical behavioral therapy, and even choice theory and reality therapy. These are just some therapy styles but there are plenty more...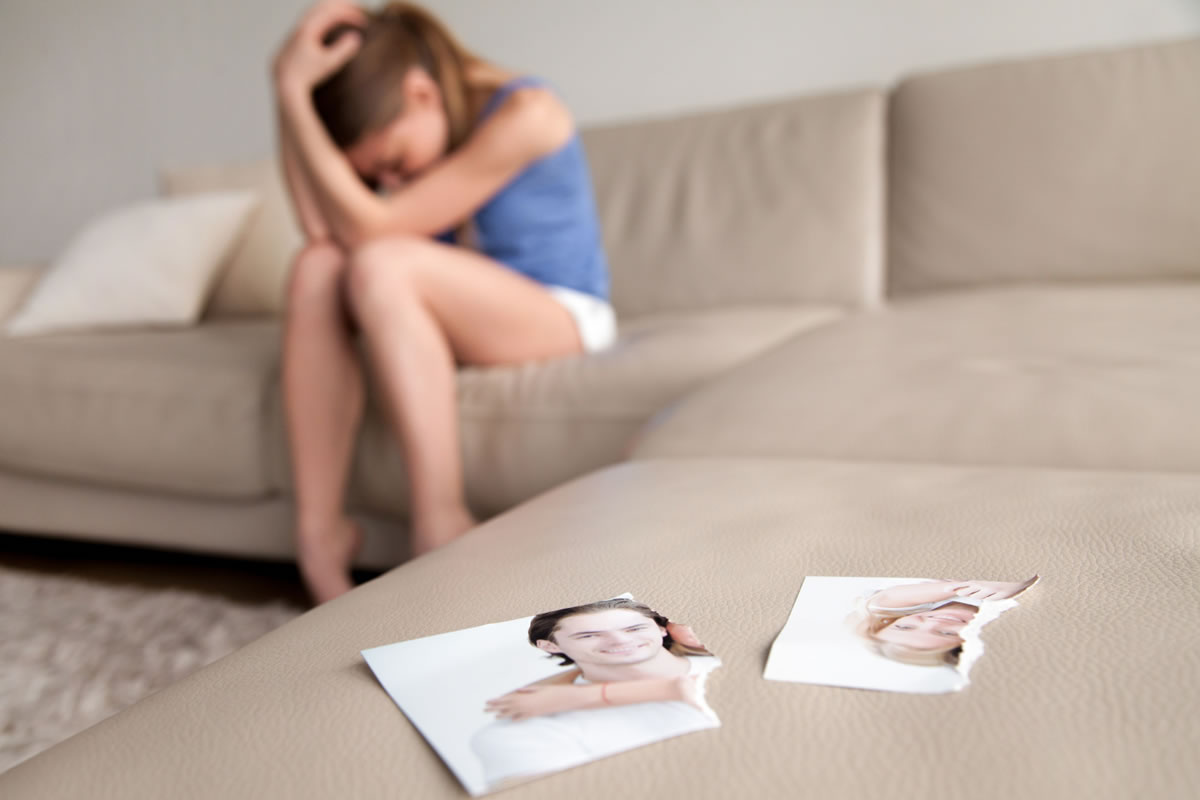 This one goes out to all the star crossed lovers out there looking to fulfill their love and belonging needs, but have recently gone through a breakup with someone they were in a committed relationship with. Possibly one of the most aged old questions is "How do I get over a breakup?" because there are so many different answers. This can even get tougher when you l...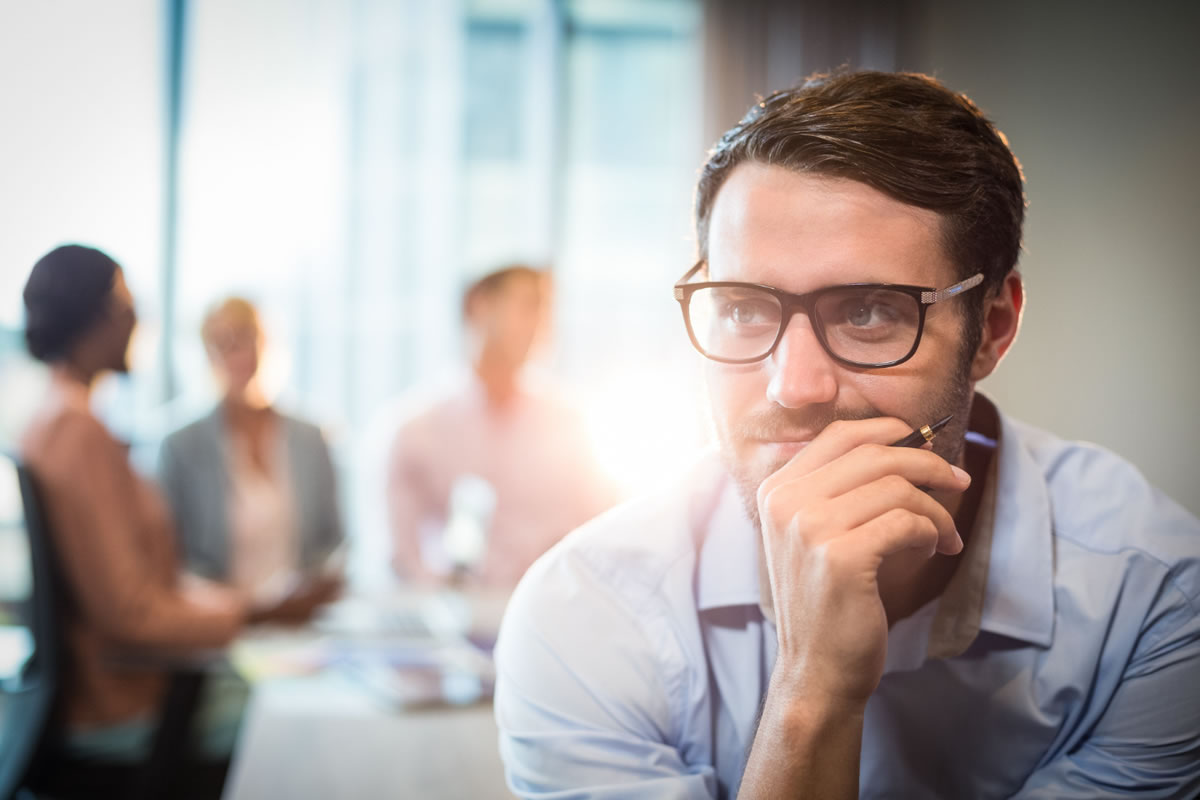 If you have been following these blogs, then you may realize a common theme in a majority of them. We at Orlando Thrive Therapy stress the importance of internal dialogue - how we think, act, and go about our day-controls, dictates, and manipulates how you will answer the call of the world and life. The need to internally validate yourself is crucial but what if you are lookin...
It is not uncommon for you to think that when choosing to start a therapeutic journey with a counselor in Orlando, that there needs to be a form of planning involved. Planning might involve what time of the day works for you, when you will be able to go and how often, location, and office hours. Most importantly, financial planning is a central focus as to why you may be conte...
Life transitions can be a scary and unwanted time in your life, especially unforeseen change. They are sometimes things that you cannot plan and require dedication to be able to move past it. When these changes occur if you could find yourself getting stuck in trying to make things how they were before and you will never be able to see the positive things that could come. This...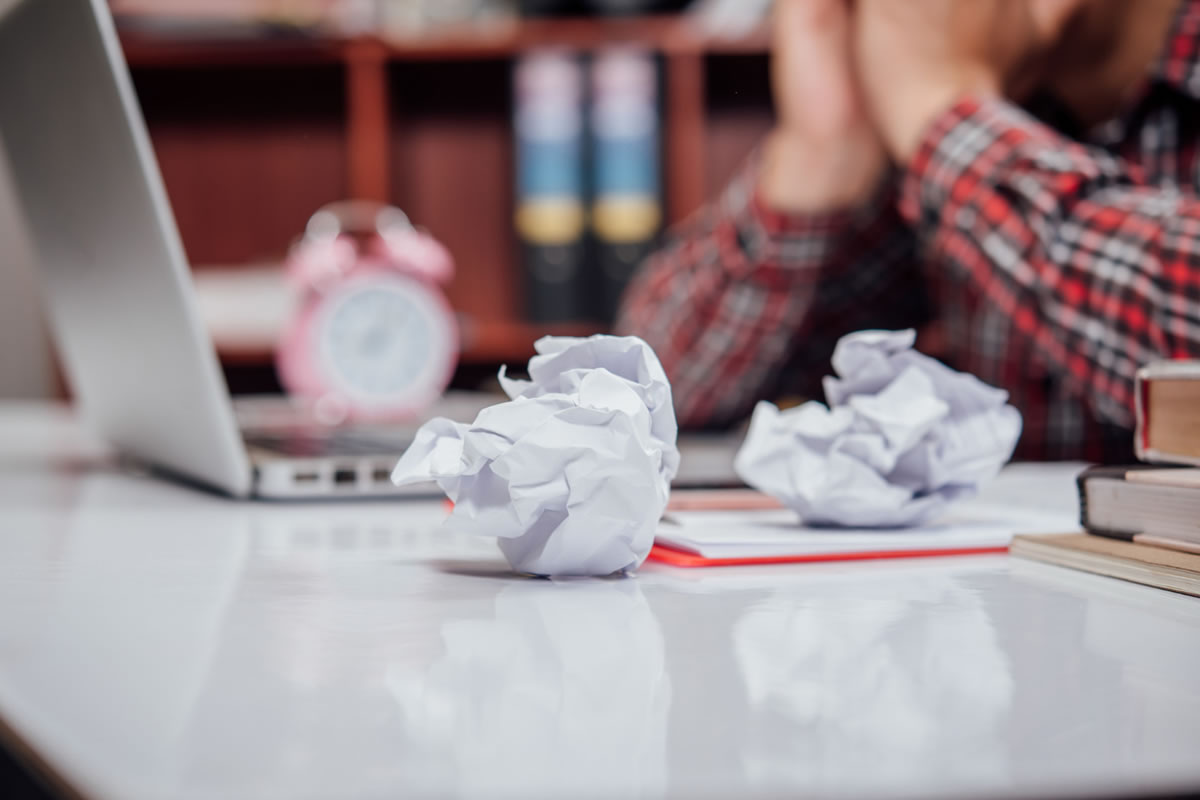 The fear of failure is a very real and experienced topic emphasized more so in society because of the pervasive trend of constant comparison. Social media and trending societal norms put added pressure on you to constantly "measure up." This could be in any area of your life such as your physique, your career, your relationship status, to any other things. For some r...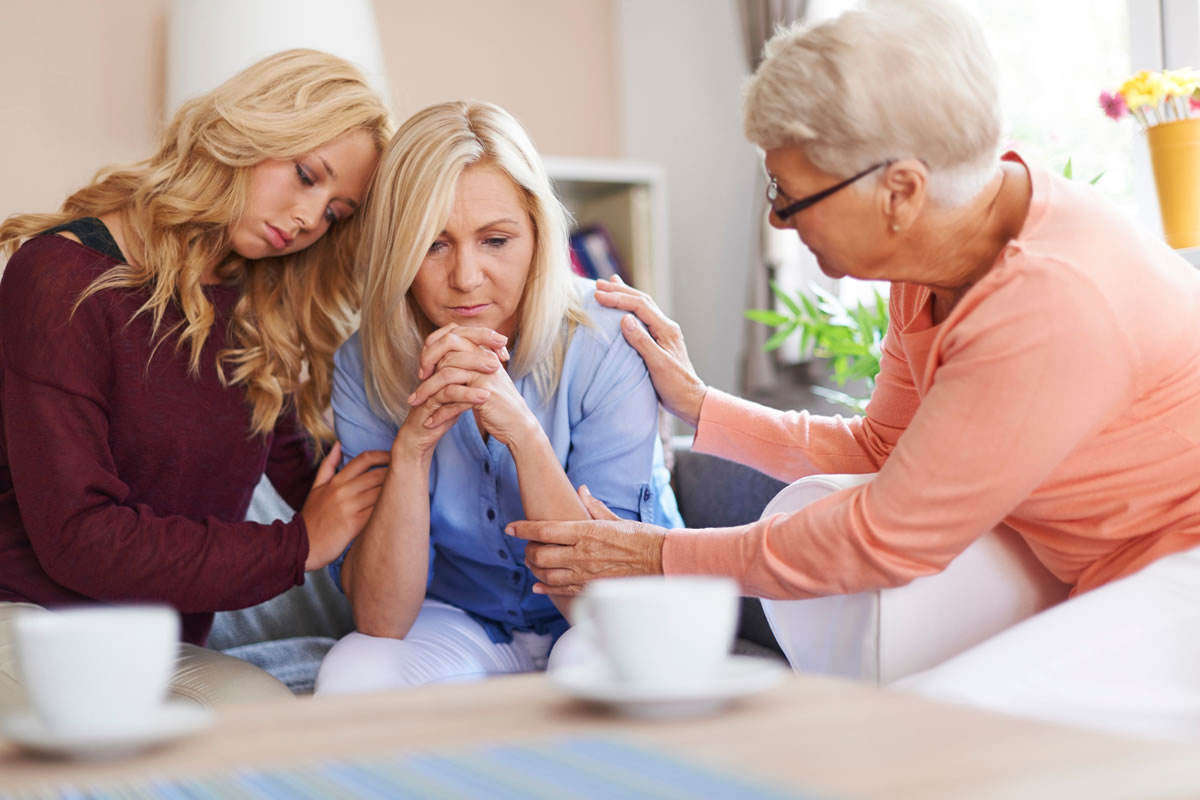 Grief counseling in Winter Garden helps when you have experienced a loss that is causing pain and sadness you can't control. Grief is possibly one of the most complex emotions and experiences you have as being part of the human species. Losing a loved one or not being able to get over the death of a loved one can be hard without the right help. There are so man...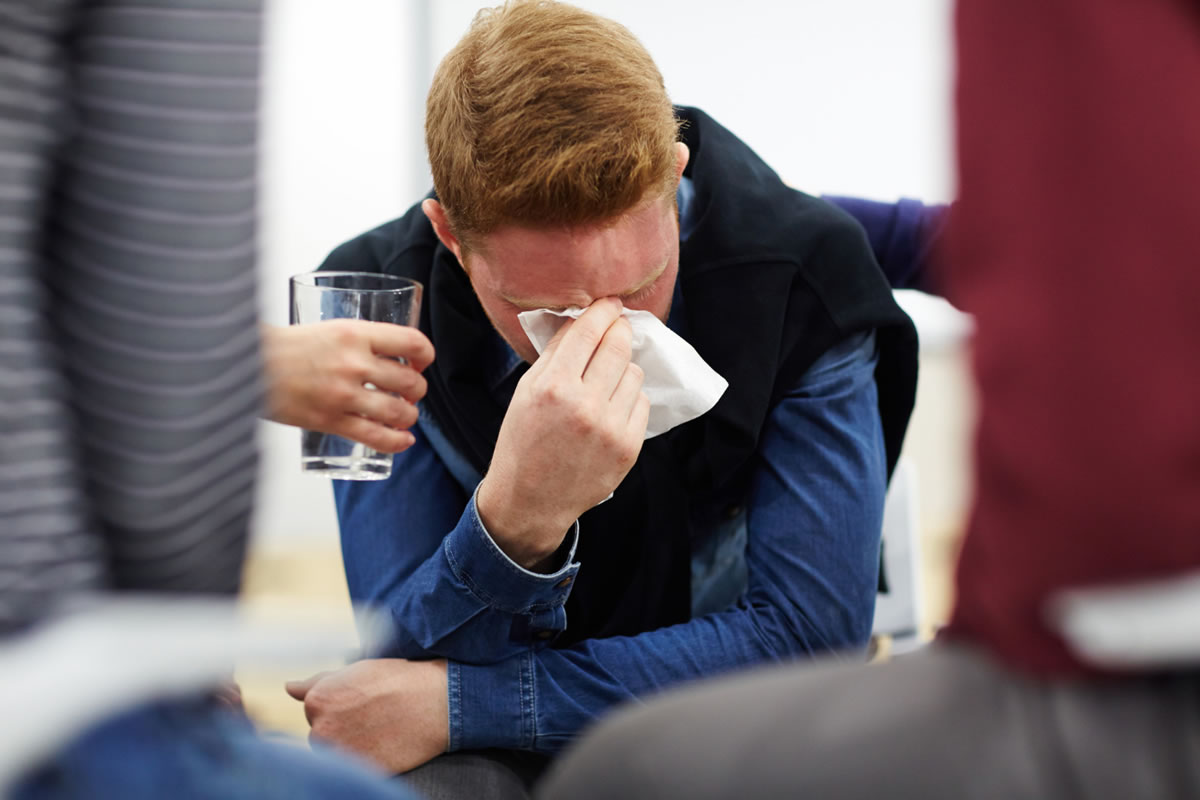 Many people assume that therapy is a treatment option for those who cannot deal with their own complications. Many people may even think it makes you weak or incapable of handling your own life. These misconceptions couldn't be more wrong. However, they may lead people to avoid therapy, especially men, even when they need it the most. At men's t...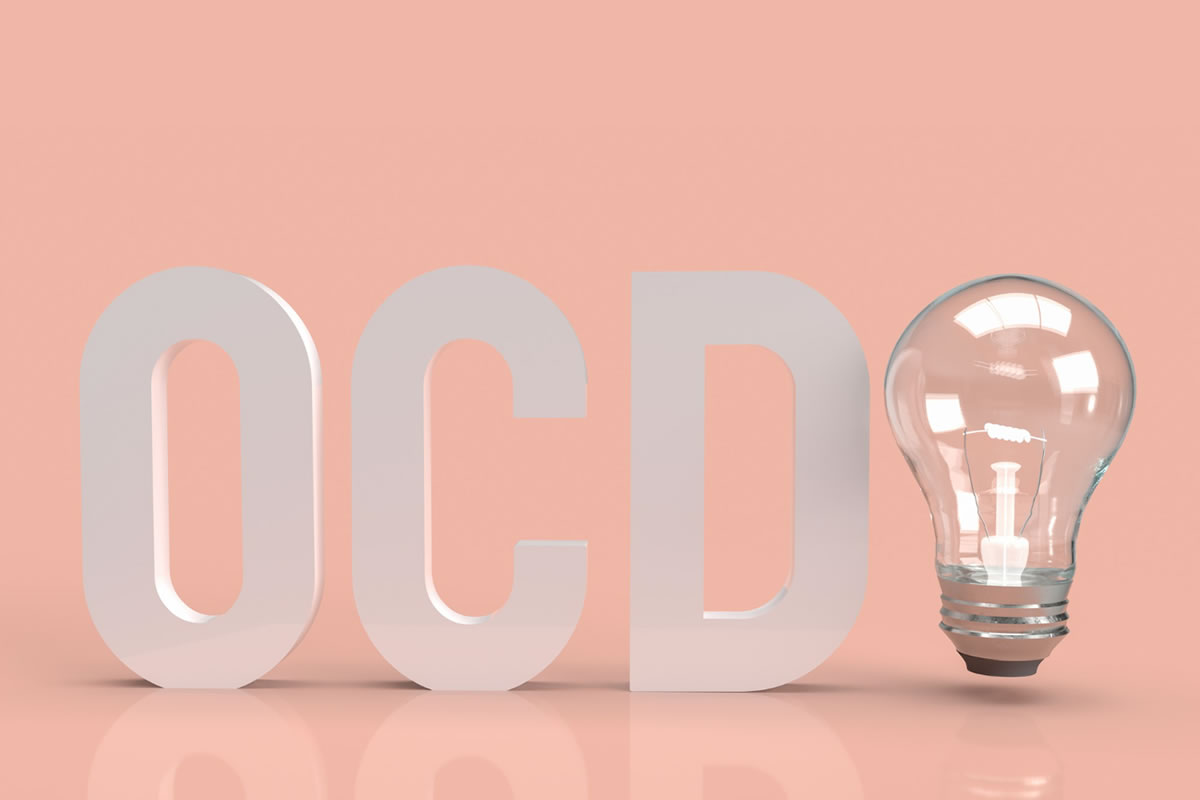 Are you concerned that you or a loved one is suffering from OCD? Do you understand the symptoms and signs that could indicate you are suffering from OCD? Obsessive compulsive disorder, or OCD, is a mental illness where many suffer from repetitive, disruptive, and obtrusive thoughts and behaviors. These tiny obsessions, or thoughts, can manifest themselves as ...
Are you tired of feeling overwhelmed by stress and anxiety? Does stress take over your life? Does anxiety stunt your ability to thrive? When you feel out of control due to the amount of stress and anxiety that you have in your life, you may not want to actually get anything done that day. This can cause lack of motivation, depression, social withdrawal,...
Are you concerned that your relationship is headed for divorce? Are you and your spouse struggling to overcome challenges that have been placed on your life during the pandemic? Many people are dealing with new challenges that we have never predicted, and many of these challenges have placed additional strains on marriages and households in general. At marria...
Have you been battling mental health issues? Do you struggle with making decisions about big life changes? Whenever you are going through difficult times, it can be helpful to work through these issues in men's and women's therapy in Winter Garden. We provide a safe space for you to discuss your concerns, thoughts, and issues. There are some mai...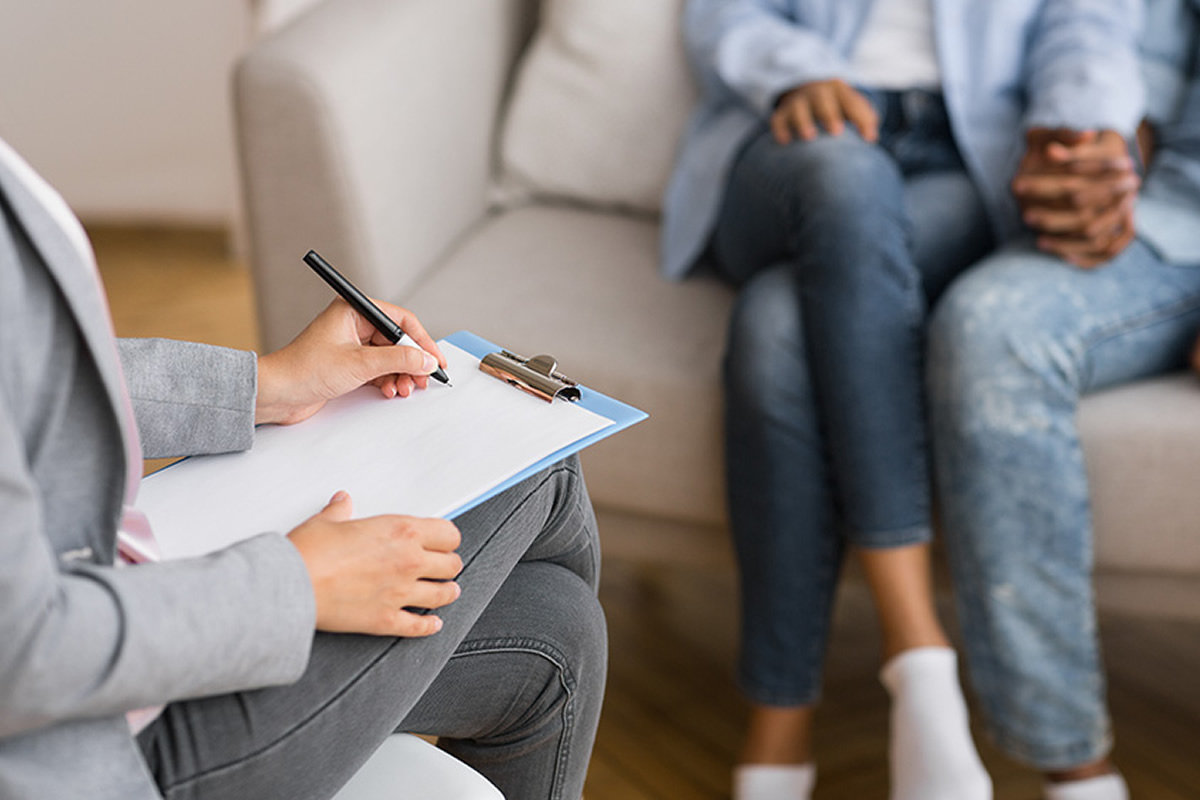 Are you considering whether it is worthwhile for you and your partner to go to relationship counseling? Do you struggle with the same issues over and over again with no resolution? When it comes to overcoming persistent relationship problems, you will want to work together to learn about the root of the problem and work through solutions to resolve them. In r...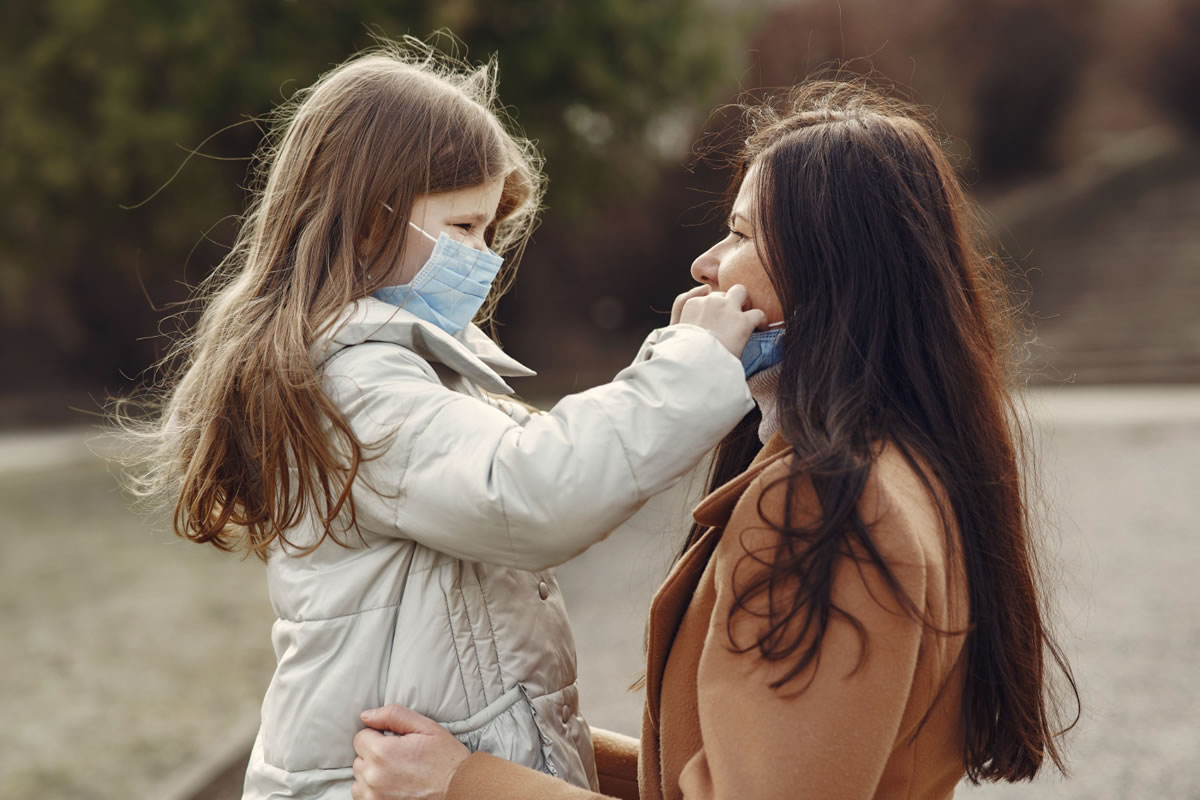 Yes, the pandemic is still going on. This likely means that your kids are starting to have a difficult time coping with the long time they've spend away from their friends, away from events and social gatherings that they miss, and just simply cooped up at home with nothing else to do. When you have kids, you have had to juggle many roles during this pandemic, ...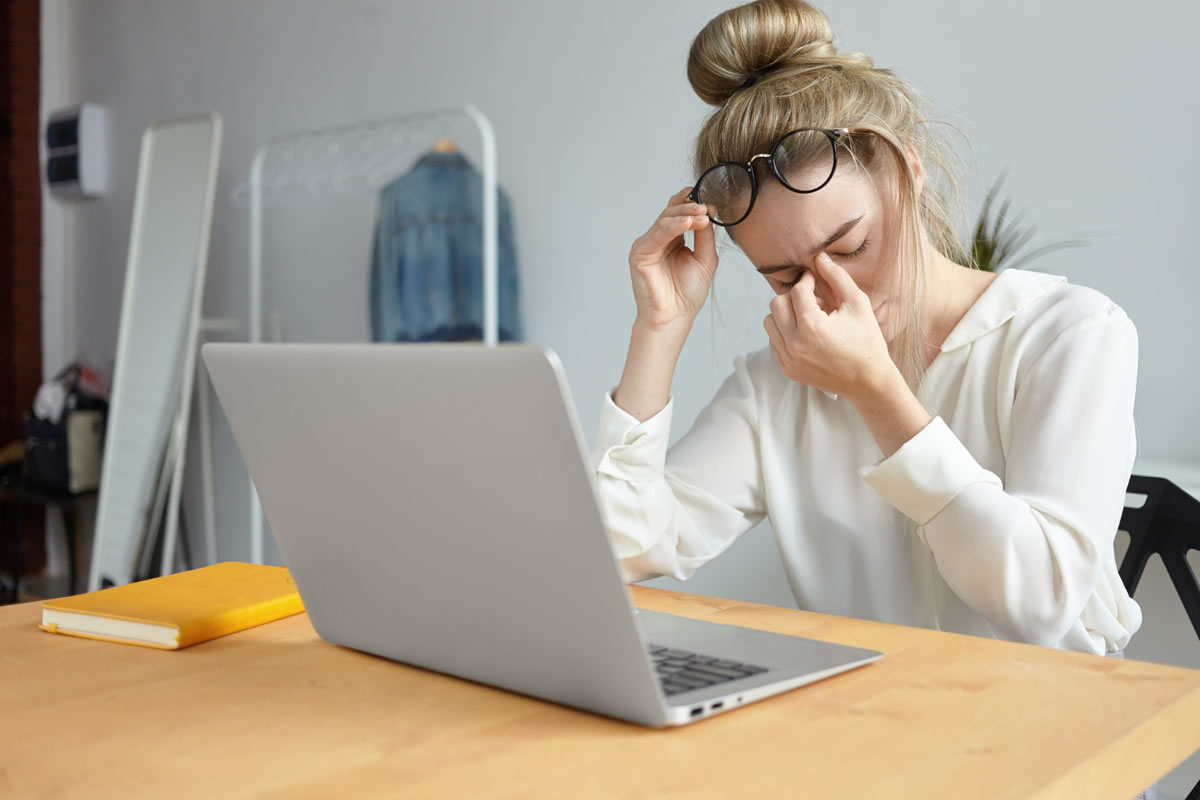 The coronavirus pandemic is going on one year since it began heavily impacting our lives. This pandemic hasn't just brought challenges to our physical health, such as the threat of the illness itself, but it's brought many challenges to our social and emotional health as well. Because of this, many people have changed their lifestyles to combat the th...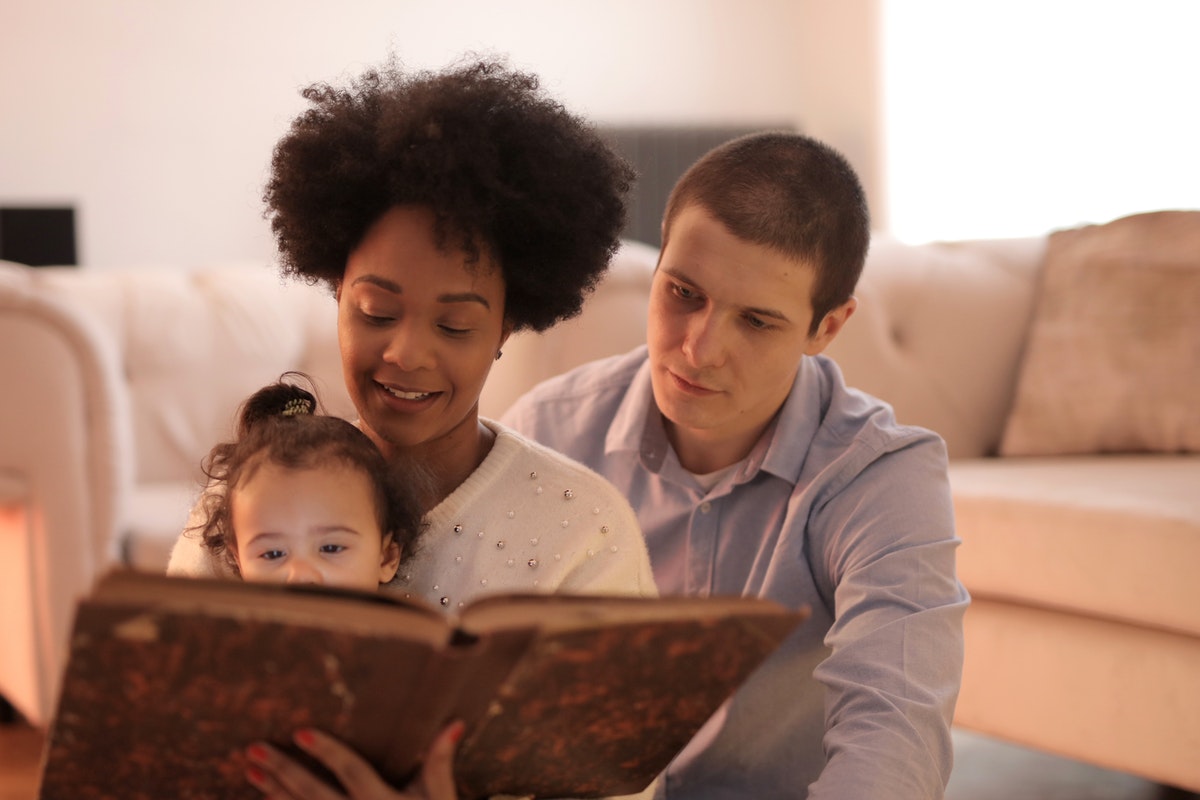 Being a co-parent after divorce with kids is not the easiest water to navigate. Learning how to be a co-parent to your child can be more difficult than learning how to be a strong, effective parent. This is because the initial relationship is not present and essentially two very different individuals are parenting one or more children. The hardest challenge is getting two co-p...
Am I addicted to work? Is my job running my life? Is work always on my mind? These are just some of the basic questions one may ask if you are facing job or career-related addictions. Work addiction is a real but less discussed addiction in the mental health community where the need to always perform tasks comes from a fear of not being successful or what others in your work m...
As the New Year is in full swing, one thing to ask yourself as a medical field worker is how is your mental health doing? A question our anxiety therapists have been asked is do doctors/nurses go to a therapist? Our answer is always the same which is - are they human, then yes! The follow-up question our professionals typically have to this is where does a doctor/nurse/surgeon...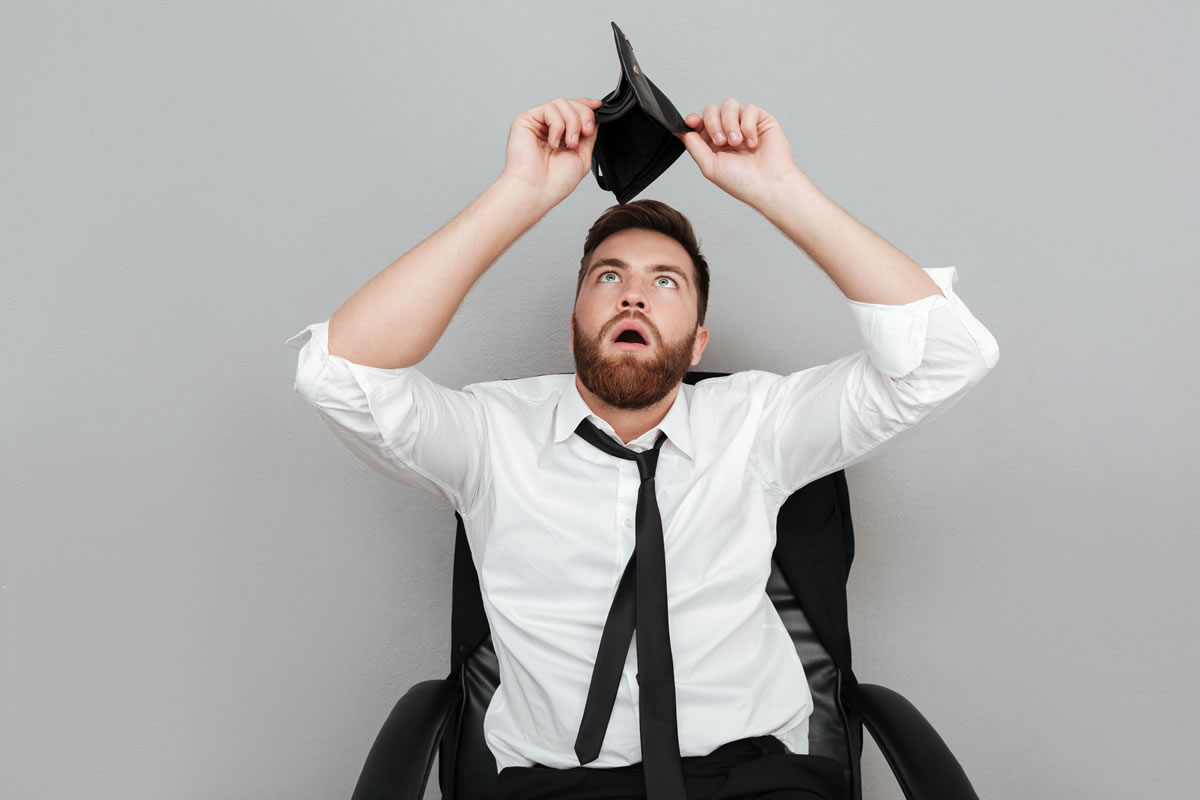 When it comes to an addiction anything can spur the behaviors and cognitive thinking that proceeds with it. We at Orlando Thrive Therapy reference addiction mainly with being consumed with the thoughts and actions that are disrupting daily living. Financial addiction can be that when you are consistently worrying, prioritizing, and putting financial gain over your mental well-...
Connecting with others may seem like a challenge to you due to feeling as though you are missing something or unsure if you are even able to connect with people. Building an emotional connection with people is not an easy task and it takes time to do. One of the biggest things you may be thinking is "How are others looking at me or judging me?" or if a thought such...
Work addiction got you feeling like you don't have a life anymore? Do you find yourself bringing work home with you every night? Does your significant other often complain to you that you're addicted to work and don't have good boundaries at the job? Work addiction is an all-too-common theme that can have you feeling like you identify with work too much and don...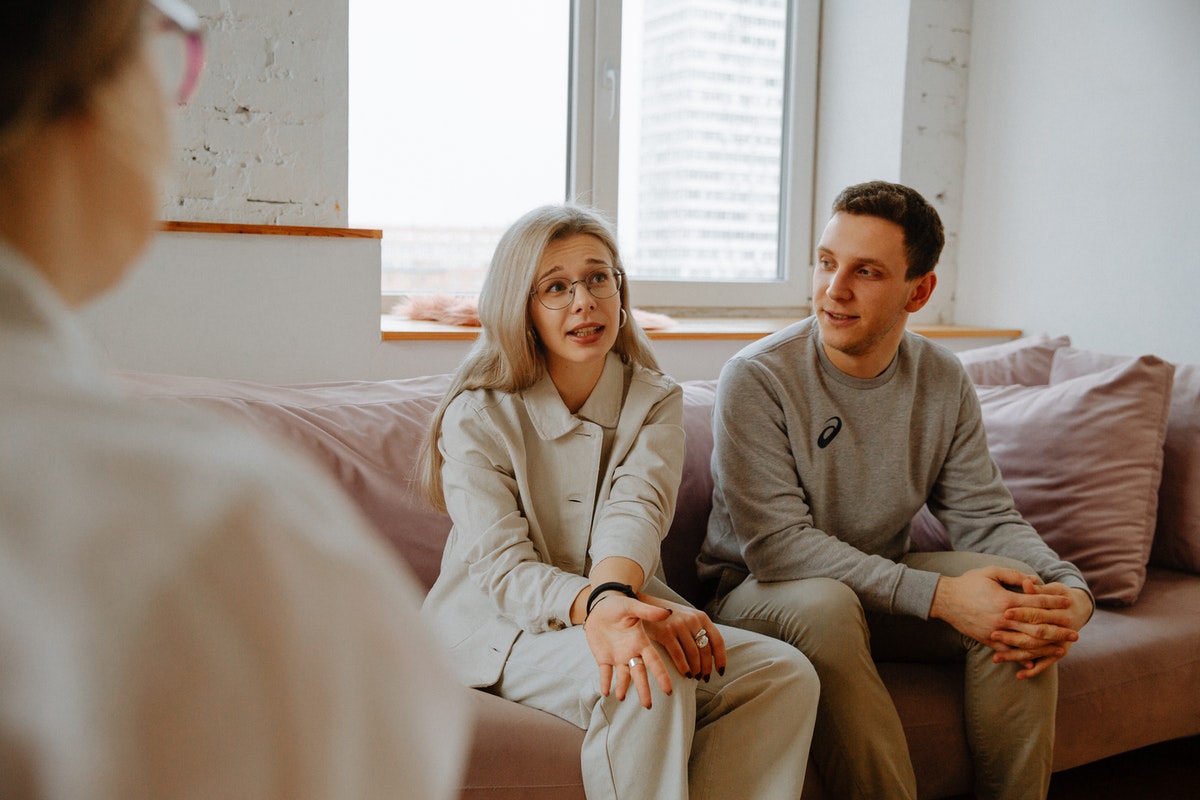 One of the most important things I tell the couples I work with when they start Orlando couples therapy is that the process is meant to be therapeutic and beneficial, but not always easy. There are points during marriage therapy or relationship counseling that will be emotionally straining for a partner. Many times when a couple is seeking help for relationship issues, there h...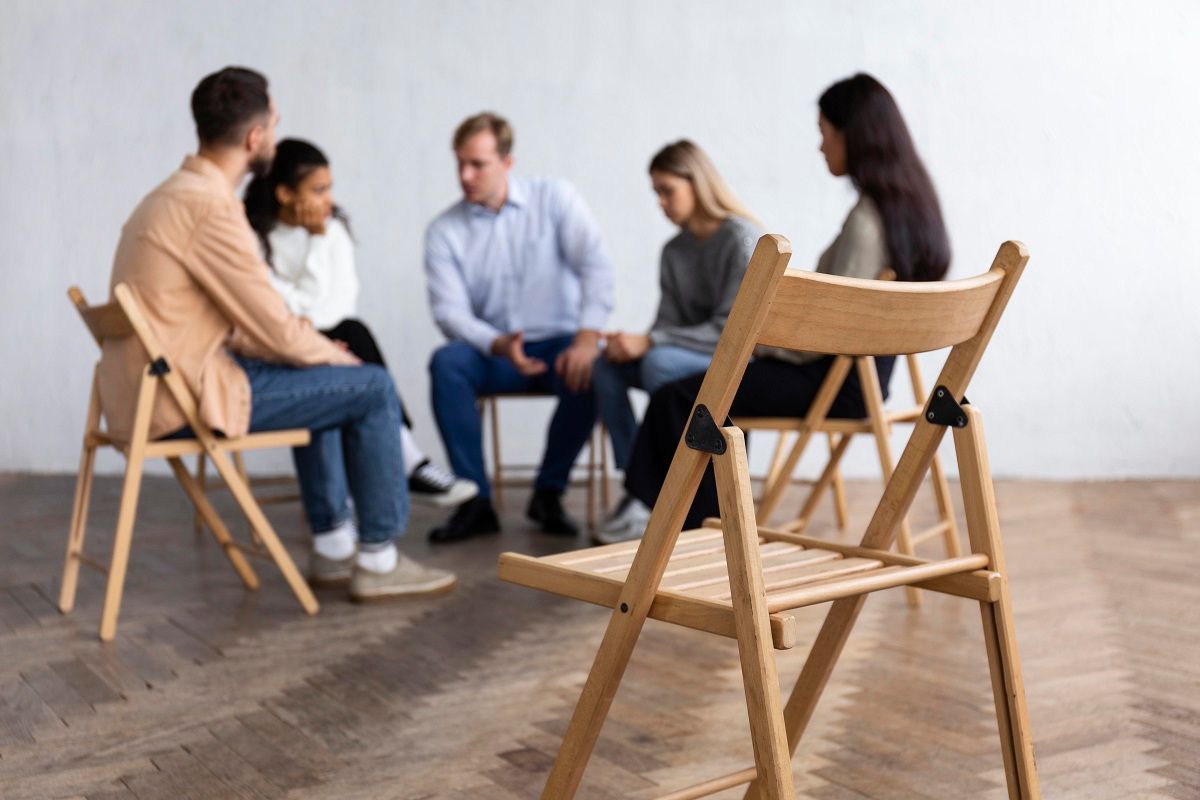 Are you tired of leaving your therapist's office feeling drained and exhausted? Do you feel like you are repeating yourself when you are talking to your therapist? When it comes to individual or marriage counseling in Winter Garden, you may feel as though your sessions are becoming increasingly harder and more draining on your emotions. Although these fee...
Are you someone who needs to leave the house to make a living? Do you spend time worrying about putting food on the table for your family due to the financial strains caused by the pandemic? Whether you are a manager at a manufacturing plant, a postal worker, or a waitress at a busy restaurant, you may have found yourself wondering if keeping your job is more impor...
Needing therapy might be tough for some people to admit. When you are a proud, sensitive, or tough man, you may have even more difficulty in admitting that you need support and guidance. However, the stigma of therapy and counseling have been disappearing over recent years, as there are many people that seek help for their mental health challenges. Millions o...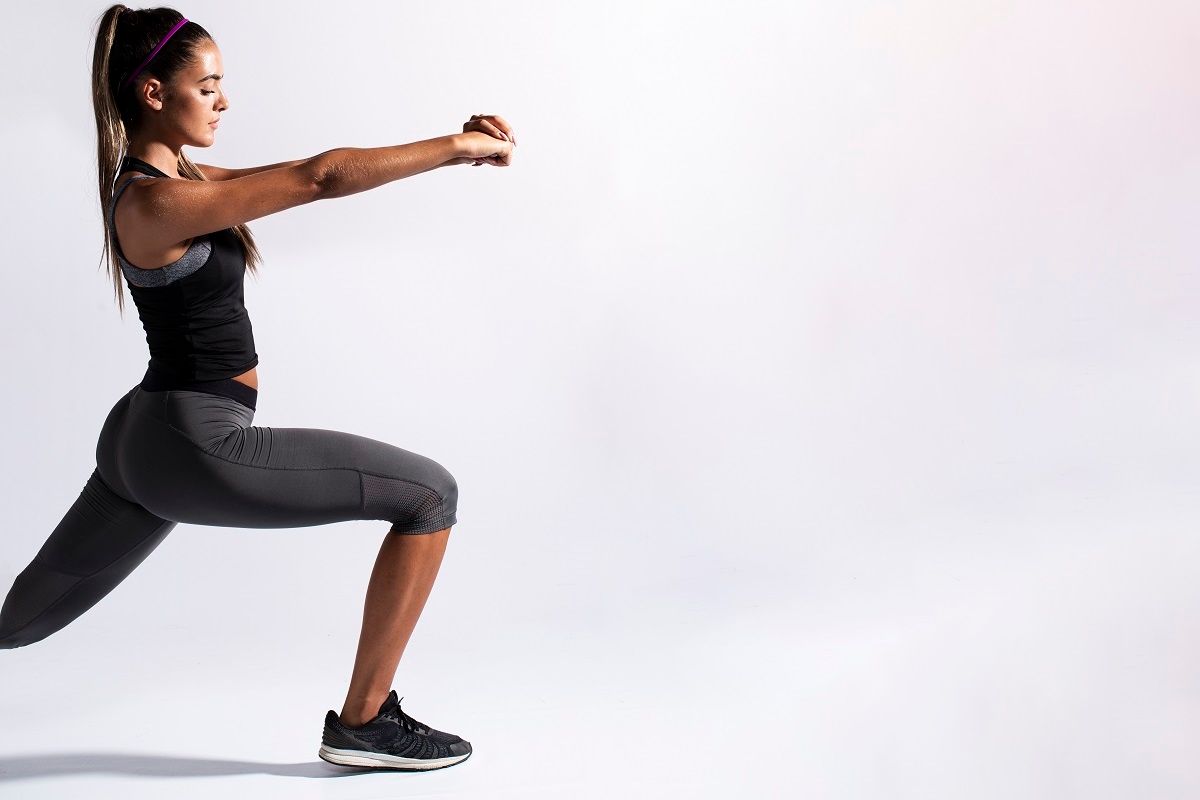 Do you have a difficult time during the winter months? When the early nights creep in, many people suffer from depression from the darkness and the winter months. Often referred to as the 'winter blues,' seasonal affective disorder is a form of depression that occurs during daylight savings time. People often fall into a slump in the winter months, as...
Have you recently delivered a baby and recognized a drop in your motivation, happiness, and overall mood? With the change of hormones that go with pregnancy and postpartum life, many women suffer from postpartum depression in the weeks and months after they deliver their baby. Although this can be treated with medications, it is best to also talk with a professiona...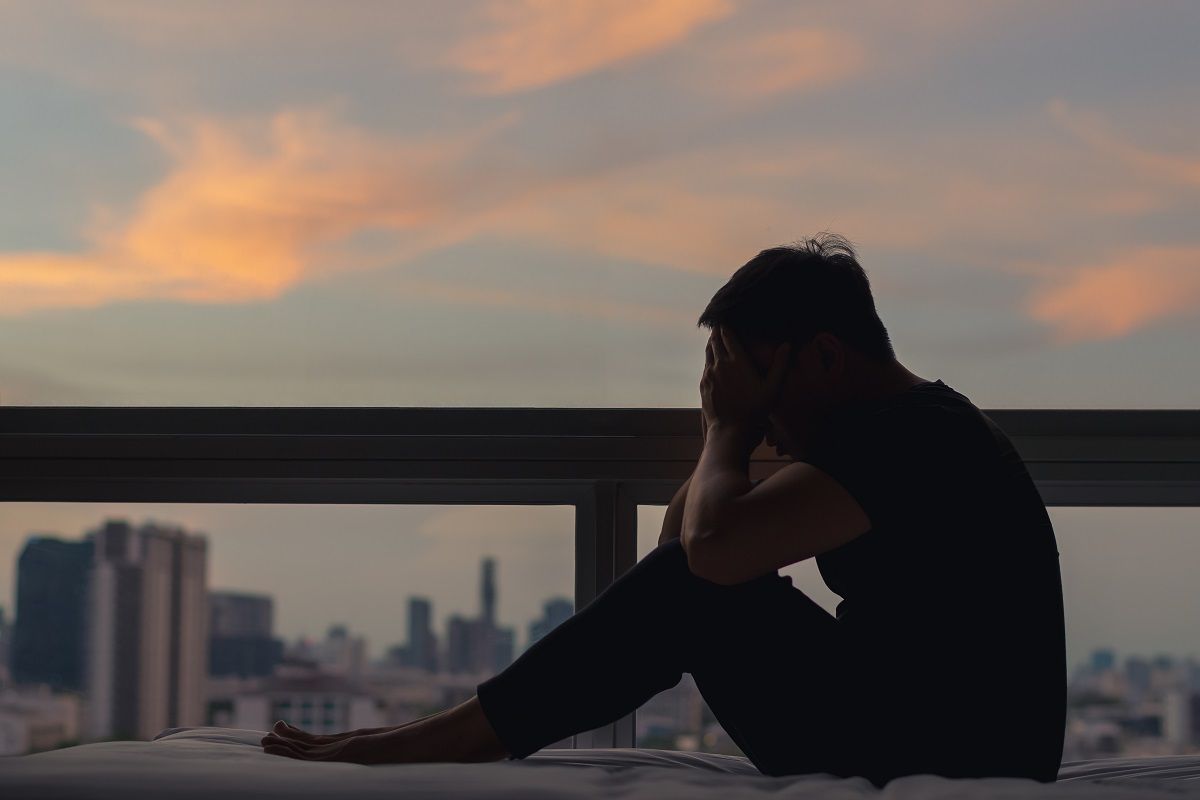 Do you strive for perfection with each task you perform? Do you toss and turn at night from worrying about different things? Are you easily startled or irritated? These are some symptoms that could indicate that you may be suffering from anxiety disorders that can stunt your progress in everyday life. To live a healthier life and be in tune with your me...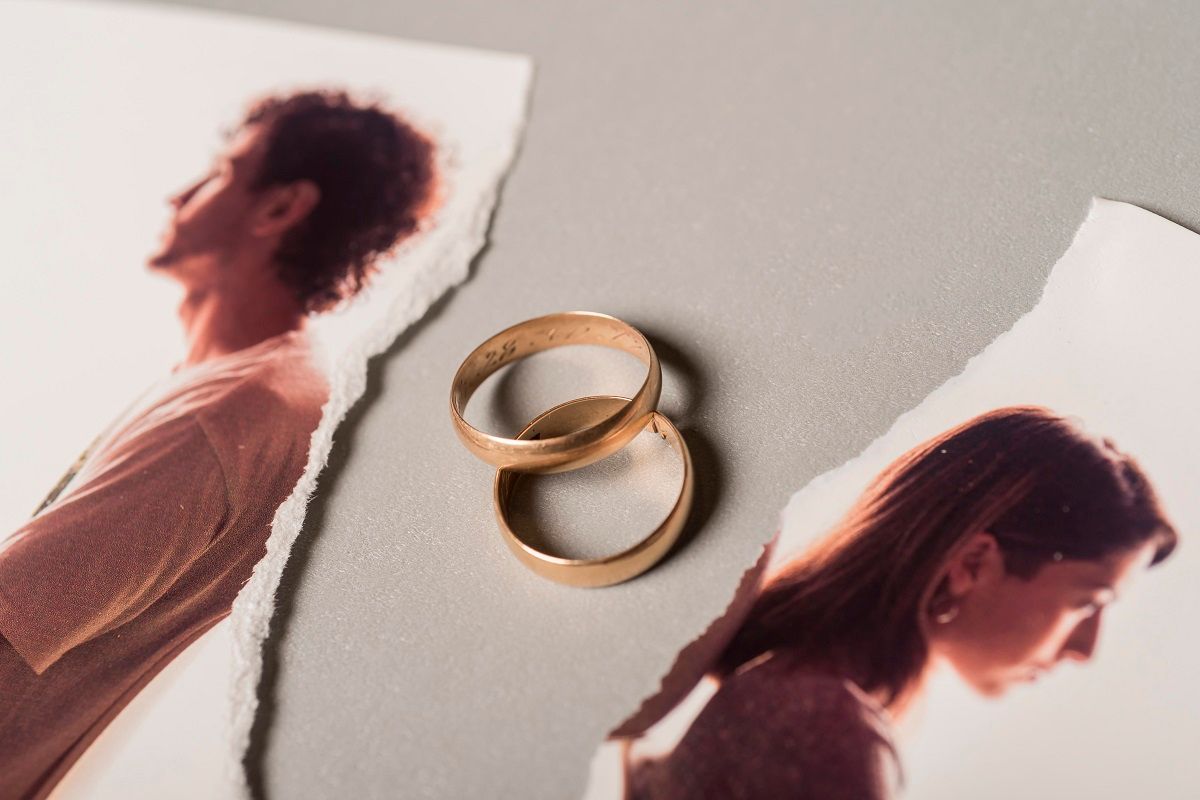 Do you find yourself contemplating whether it's time for you and your spouse to get a divorce? Are you tired of bickering, arguing, or living in a distrustful relationship? When your marriage seems to be falling apart, you may want to try to resolve your issues and open up the conversation in relationship counseling in Orlando. With the help of a professi...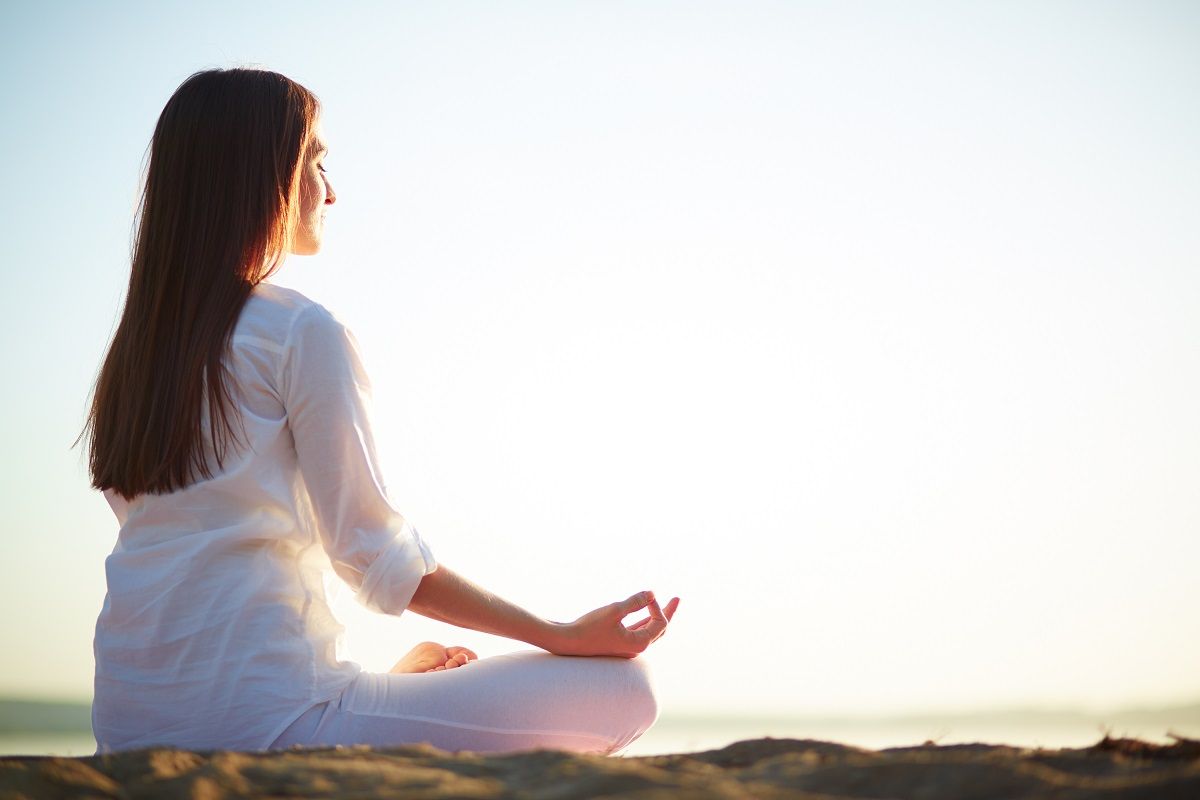 Many people start 2021 off with resolutions to take care of their mental health. After the year we've all had, we can all use a reset on our mental health, as we've battled many new challenges, changes, and situations in our lives. The world became confusing, and that put a strain on our ability to cope as we normally do. This year, however, you want ...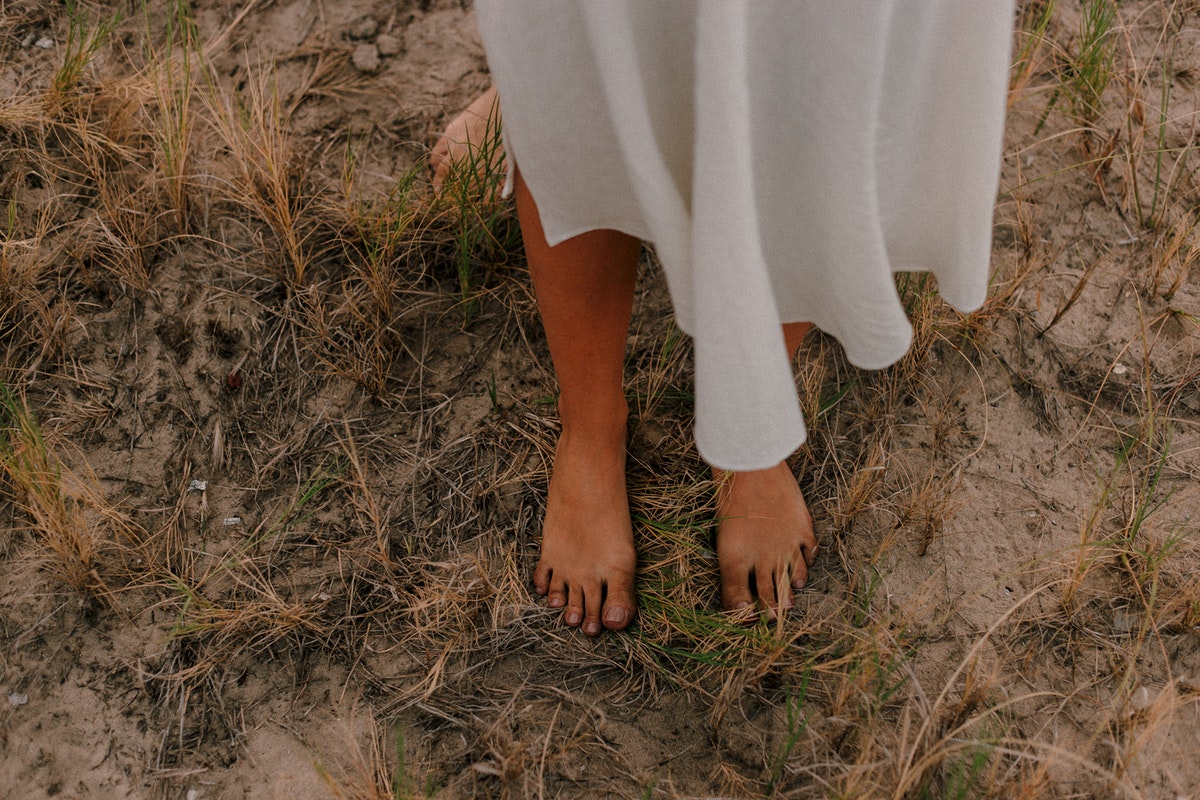 Anxiety therapy teaches you how to get out of your mind and back in your body. You will learn how to control your anxious mind and take charge of your life again. It's true that engaging in therapy is often times the last resort for all of us after trying many things on your own that fail or don't last. When you partner with a Winter Garden anxiety counselor you le...
Thrive Sports Counseling
The world of athletes is ever changing. It is ever changing because of the challenges that athletes face physically but also mentally too. Sometimes fans do not even know that an athlete is going through the mental struggle of sport. This can cause the athlete to feel isolated, alone, and vulnerable to other areas that may prove to be non-beneficial for the athlete. ...
The field of sexual dysfunction requires expertise that often includes collaboration with a medical professional. Physical barriers that are a result of physical health issues are not areas that can be remedied in the space of a mental health therapy office. Emotional barriers that are creating sexual dysfunction, however, can be easily resolved through individual or couples c...
With the threat of coronavirus exposure, many businesses have taken strides to make virtual commitments to their clients. This includes counseling and therapy services. Many counseling centers offer virtual appointments in order to keep the health and safety of their clients at the forefront of their care. Battling mental illness, especially during the time o...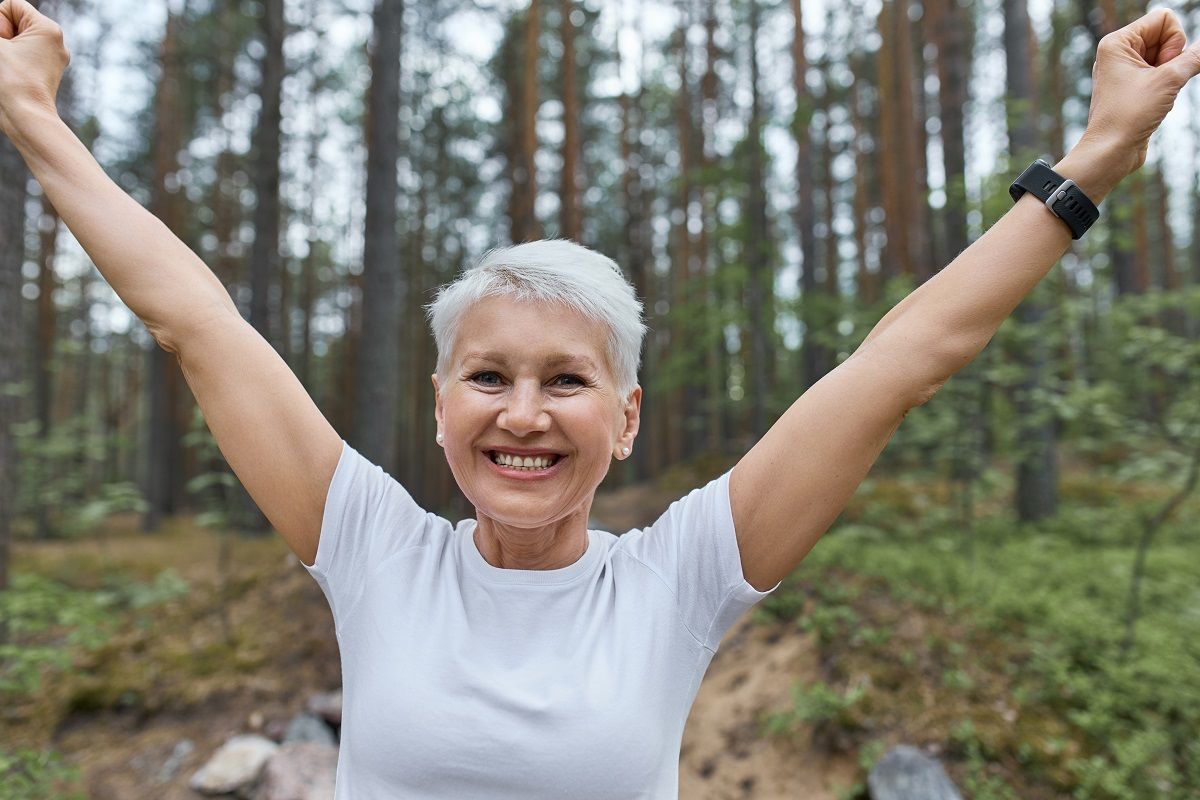 Do you have big goals for your life that may seem out of reach or difficult to achieve? Are you looking to accomplish big things in the future? When you set out to accomplish life goals, you want to have a set plan with achievable benchmarks. You will also want to have the right mindset for success. When you are struggling to get started, make goa...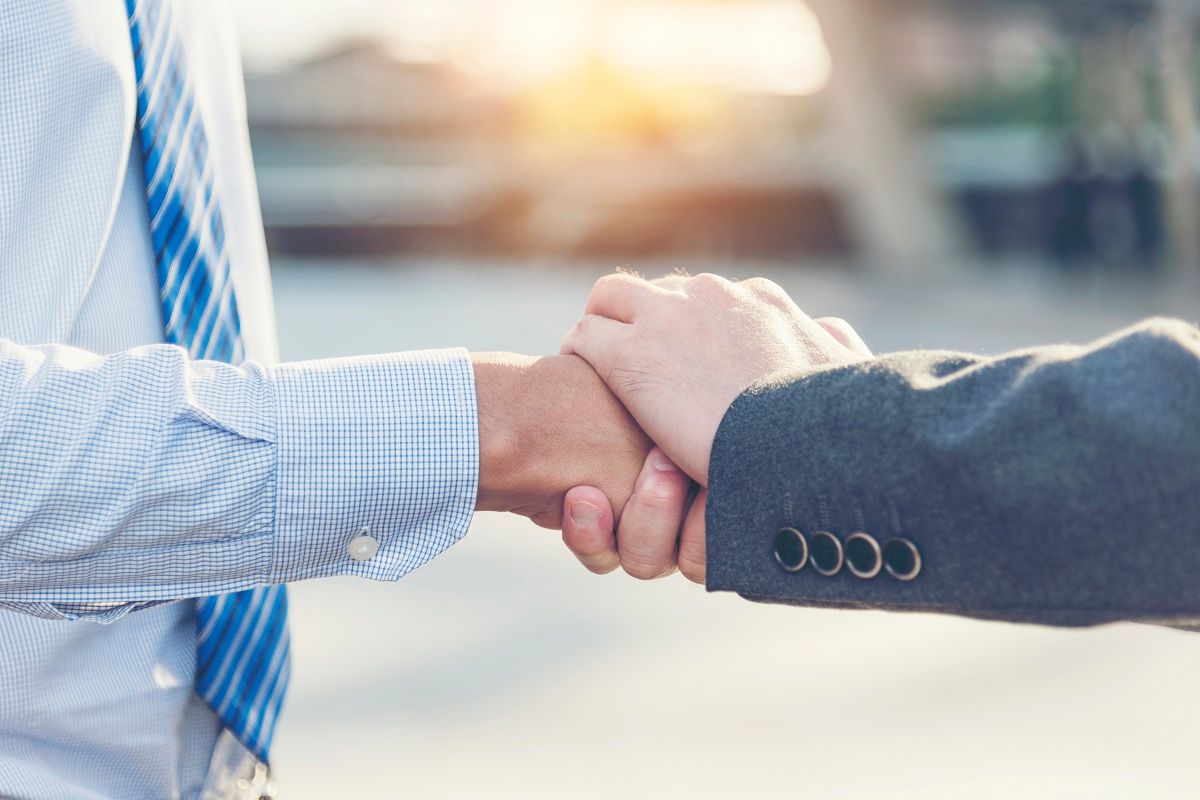 Do you have a hard time trusting others? Are you trying to build trust with your spouse after they have mistreated you or failed to meet your expectations? Without trust, a relationship will struggle to survive. Trust is one of the most important values that bind relationships, creating a foundation that can allow a relationship to grow and stay strong. ...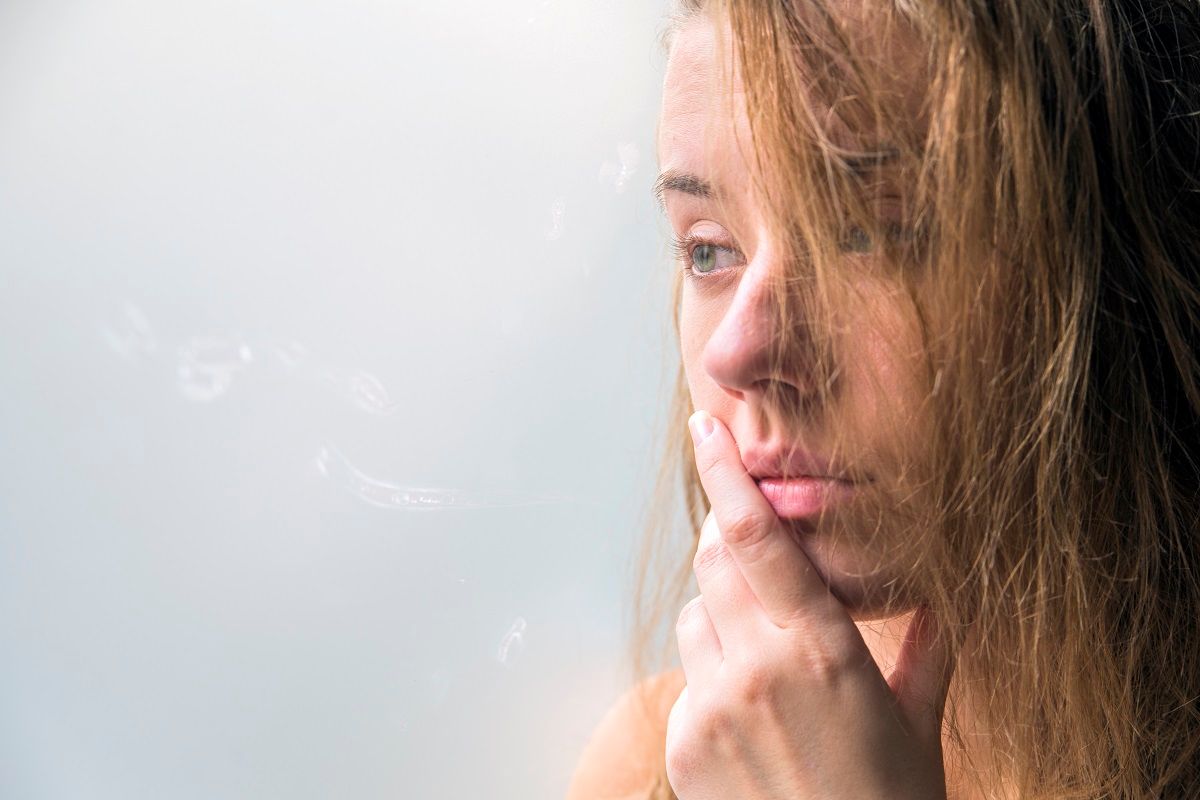 Do you struggle with negative thoughts that creep in during your everyday routine? Are you trying to cope with negativity in your life? When you are constantly surrounded by or thinking about negativity, you will likely have difficulty living a full and positive life. As specialists in anxiety counseling in Orlando, we help many clients overcome these struggl...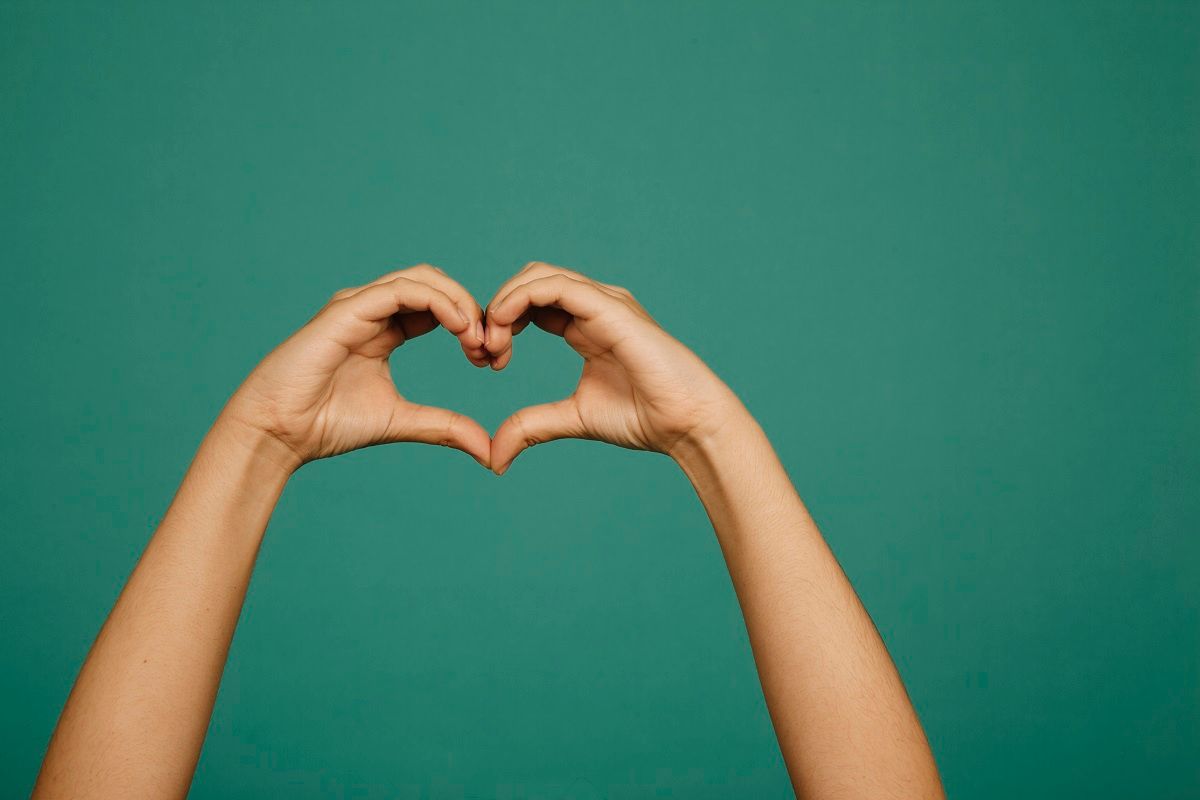 Have you ever wondered why your spouse may not fully understand the way that you show your love? Do you ever fight with your significant other because of something you said or did that made them feel unloved? People express their love differently, and this can actually cause issues in marriage and relationships. When you have difficulties understanding how yo...
In Women's therapy Orlando, women seeking help with stress often ask for different ways they can become relaxed or reduce the level of stress in their life. If you are a woman feeling anxiety, learning how to relax can sound easy, but might be something you struggle with. For some reason, the idea of trying to become relaxed is very foreign to being human. This wasn&...
What's the difference?
An Orlando life coach is someone whom you come to for advice on how to navigate the twists and turns that life can give you. Being a life coach isn't something just anyone should claim to be capable of. Training, education, skillset, background, and even life experience should all play a role in how to find an Orlando life coach. It is also important when you are see...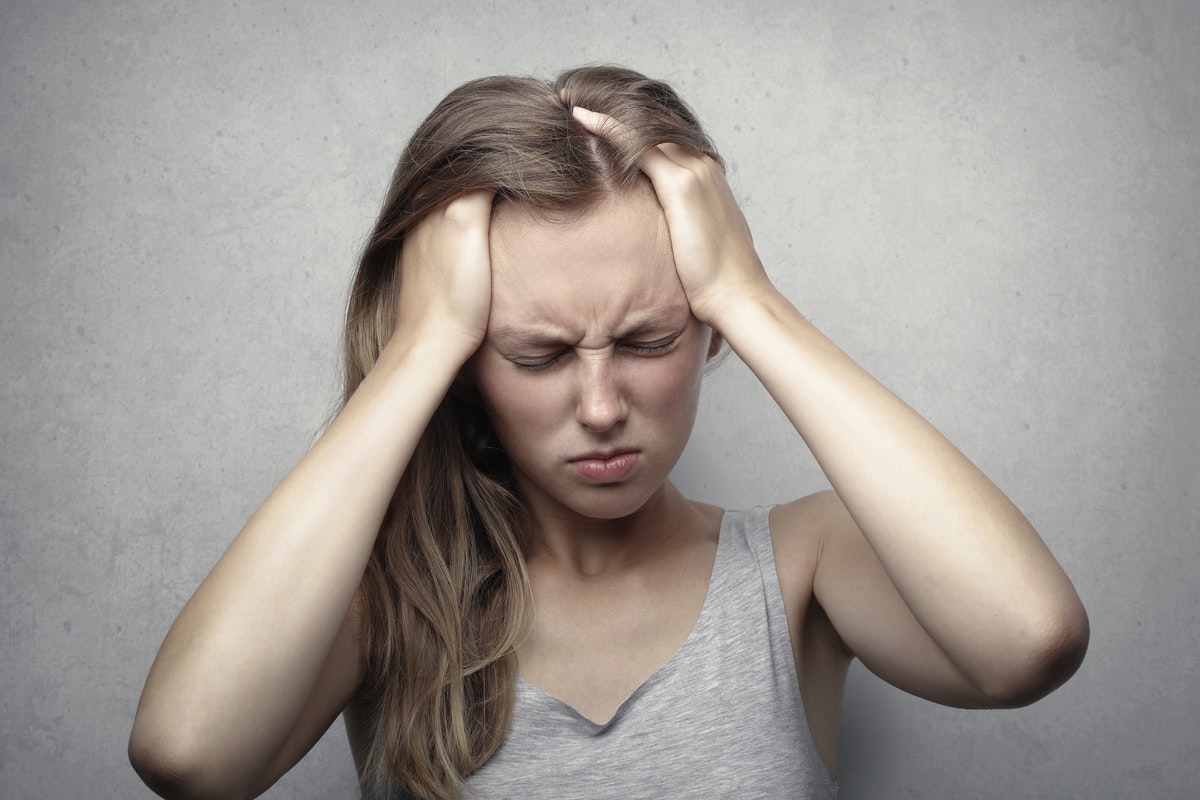 Oftentimes, we have clients seeking mental health counseling in Winter Garden for anxiety, help with worrying too much, or how to stop overthinking. Normally these are symptoms that uncover other underlying causes such as trauma or depression. That is why it is important to not suffer from anxiety or suffer from depression alone. Getting help from a mental health counselor in ...
One thing I love about being an Orlando counselor is being able to create new ideas that I can implement into my practice and benefit the well-being of my clients. Two mental health counseling theories that I use in my practice are choice theory and reality therapy. These two techniques used by me as an Orlando counselor bring awareness and understanding to the choices t...
In today's world, there are constant pressures to possess traits that make us stand out from one another. Women, in particular, are targets of the pressures of society to juggle many different roles, and do so with effortless elegance. This can cause a large amount of stress and anxiety that can diminish one's self-esteem. When women are always trying...
Do you and your friends have differing political views that find their way into conversations? Has there been conflict surrounding the different political opinions in your social circle? With a bipartisan government, many people take their stance on opposing sides, which can cause rifts in friendships. When you work on your acceptance and tolerance with a cou...
Have you been battling stress related to your professional life? Do you struggle with stress management in your personal life also? When you are riddled by stress, you may have difficulty finding the motivation to perform at your fullest potential. This can hinder your ability to do your job or even just find joy in everyday life. As professionals in an...
The holidays are around the corner. For some people, this brings up many festive feelings, but others may have different feelings stirring. Holiday get-togethers can be stressful for those that need to deal with difficult family members or complicated family relationships. Instead of bringing us joy, they can stir up negative emotions that lead to stress, anx...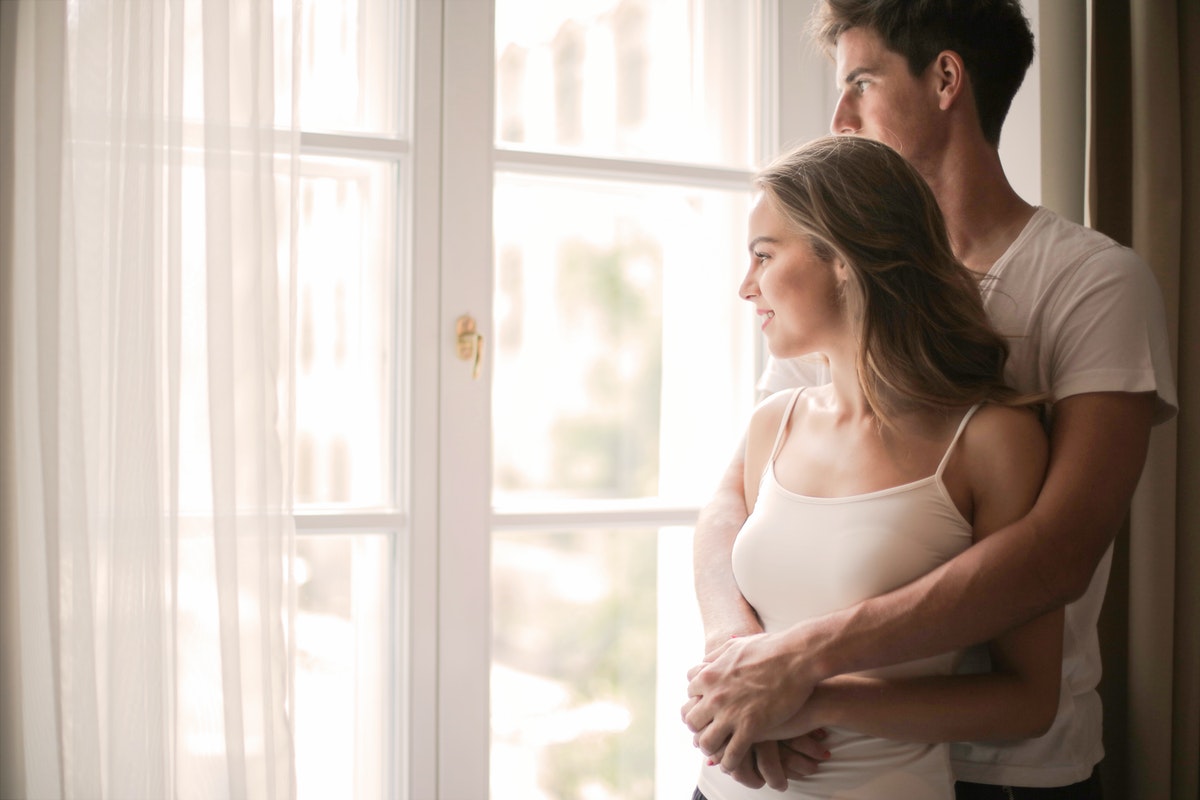 Are you looking for ways to strengthen your bond with your partner? Do you want to have a strong relationship that lasts long and focuses on mutual respect? Having a strong relationship takes work and constant effort. When you put the work in both by yourself and with your partner, you can have a relationship that is stronger than ever. Our counselor in...
How to stop anxiety is one of the most searched terms on the internet. Anxiety counseling on yourself is hard when you are not aware of natural ways to stop anxiety attacks or the underlying causes of anxiety. One technique that Orlando anxiety counselors use in their sessions is visualization. This is just one of the most effective ways to stop anxiety but can be hard when yo...
The In's and Out's of Mental Health Therapy
As a Winter Garden therapist practicing mental health counseling in Winter Garden, I have noticed at least one common law of practicing therapy. This is that there is no set time or time frame that one should start therapy. There should also not be an end date in sight. When it comes to mental health therapy, it is not meant to be a race or a quick fix to any probl...
Empathy Drawback
The ability to understand the emotional expression, experience and magnitude of another individual is known as empathy. Someone who is able to use this easily and freely is known as being empathetic. This is a wonderful skill set to have if you are an empathetic person because it can allow you to connect, build, and communicate more effectively with the individuals in the worl...
Seeking therapy for marital issues because of fighting, being unfaithful in your marriage, or trying to find out how to stop poor communication in a relationship, are common ways Orlando marriage therapy helps. Trying to find help online for marriage issues, asking friends and family what to do to save your relationship, or avoiding marriage problems, do not often lead to succ...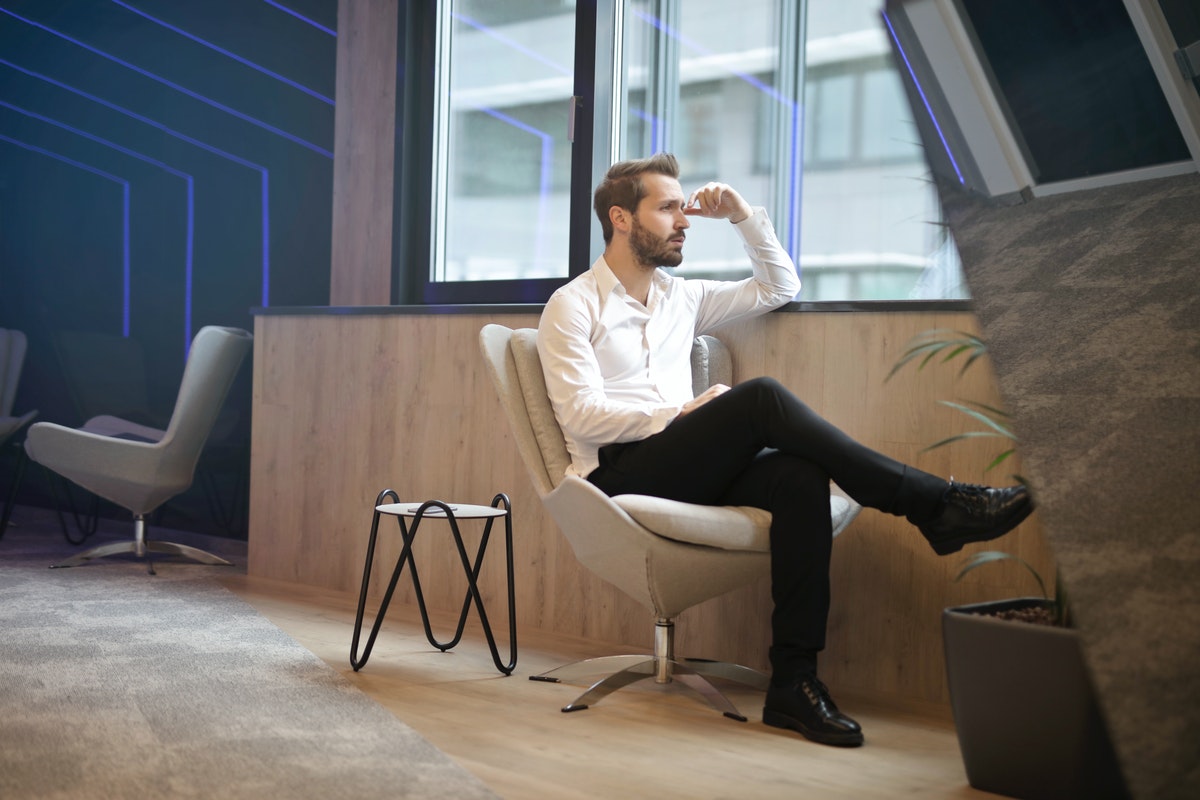 Learning how to let go of negativity isn't easy. Our first instinct as humans is to keep risks of survival at the forefront of our minds. This keeps our body and brain prepared for danger. When you can't find the positive in anything, or your thoughts are self-destructive and all-consuming, it is time to seek professional individual counseling in Orlando. These neg...
Getting the Support You Need
If you are a parent seeking coaching in Orlando or reading this, then that means you already have some knowledge of how to raise a child. Even if you are seeking the services of a parent coach, that does not negate the fact that you have innate skills that you have already been using. How to parent effectively is not based on rules or standards that apply to every family. You ...
Life transitions can be a scary and unwanted time in your life. They are sometimes things that you cannot plan and require dedication to be able to move past it. Winter Garden Counseling for life changes is a helpful resource for how to deal with life transitions positively. When you find yourself struggling with how to get over a major change in your life, you can feel anxiou...
Are you struggling to leave your abusive partner? Are you afraid that your partner will harm you if you leave your abusive relationship? Being in an abusive relationship is not only detrimental to your physical health, but also your emotional health and overall well-being. It can have many lasting psychological impacts that can affect your future. Even ...
Have you ever lost yourself in a really good song? Have you ever cranked up the radio just a little louder because the song makes you feel really happy? Music is one way to boost your mental health, especially if you are struggling with issues that are also reflected in songs. Finding someone that relates to you can be incredibly powerful, and this is often f...
Do you suffer from anxiety in the morning? Do you often wake up for the day feeling anxious about what's ahead? Whether you are struggling to deal with work responsibilities, family tasks, homemaking chores, or even just everyday life, morning anxiety can cripple your start to each and every day. As specialists in anxiety therapy in Winter Park, we unders...
Are you considering moving into your partner's place? Has your partner given you a key to his/her place and asked you to move in? Moving in with your partner is a big step in your relationship, and this decision shouldn't be made lightly. However, when you are ready to move in with your significant other, it can be a great step for your relationship.&...
Working on your relationship is already difficult, but let's just add a pandemic into the mix. During the pandemic, we have been restricted to the confines of our own homes and private spaces, instructed to avoid large social gatherings, and even told to work from home until the threat of the virus diminishes. This has left many of us in the presence of those w...
If you haven't had a chance to read the blogs on the basic needs, take a moment now and go back and check them out as this blog is meant to be a supplement to the basic needs. This is a personal technique your counselor in Orlando might do with you which allows for you to create a deeper meaning with yourself. It gives you the opportunity to understand what needs h...
If you haven't had a chance to read the blog about career anxiety and how Winter Garden counseling can help, take a moment, and go back for a read. This blog is meant to serve as a subsection of what having anxiety at work feelings like with your current employment or career, but with the tendencies being caused with your coworkers/colleagues and how it is impacting you ...
Feeling anxiety about work, having trouble finding a work-life balance, and struggling with motivation to work, can all be signs that it is time to seek help through anxiety counseling. Having anxiety about work or finding the right career can be very hard to manage. You may even find yourself with a lack of desire to go to work, or avoiding your job due to anxiety or st...
Winter Garden women's therapy is seeking a dramatic rise in health anxiety issues. This year's health pandemic contributed to the manifestation of health anxiety symptoms for many people that have not become physically ill. So what is health anxiety and how does anxiety counseling in Winter Garden help? Health anxiety for women or men can be a symptom of a la...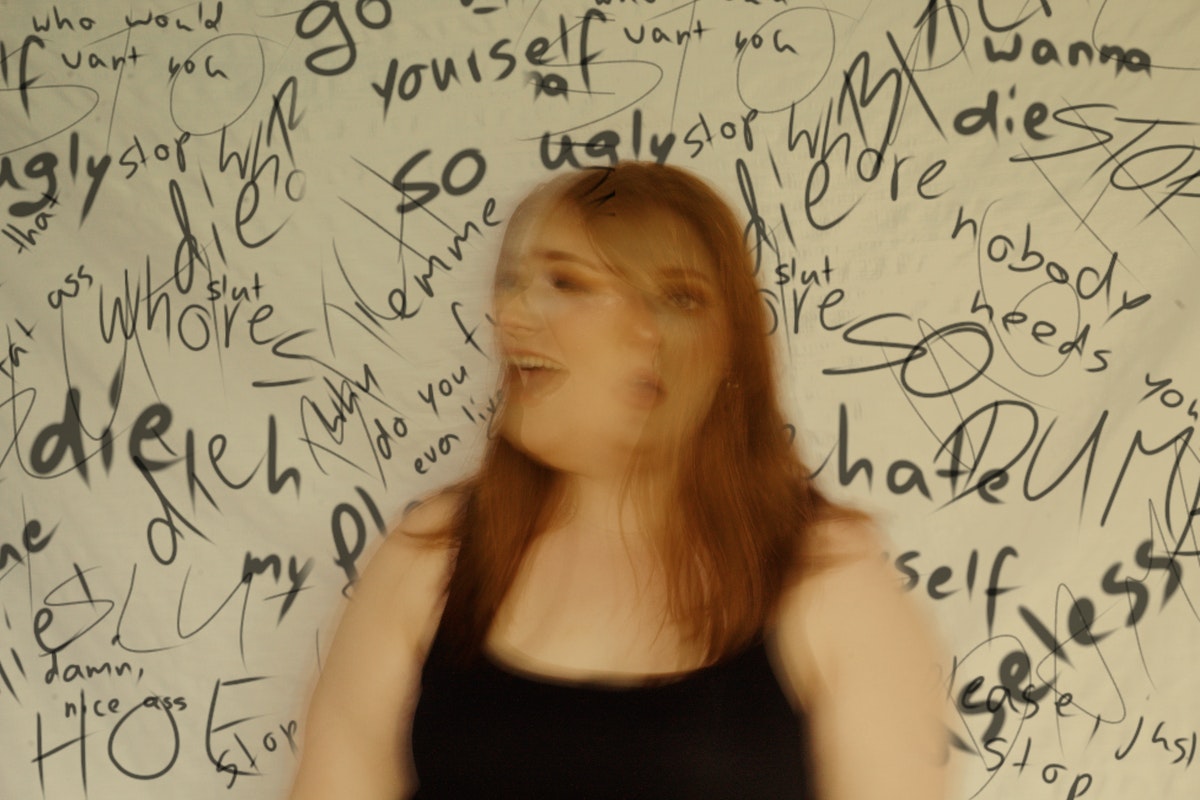 Depression and anxiety have connections with each other to where one can cause the other or have similar symptoms to each other. In the mental health field, this is known as comorbidity. Through counseling in Winter Garden, you will learn the underlying reasons why you are suffering from anxiety so that you can eliminate the symptoms. You will begin to understand the relations...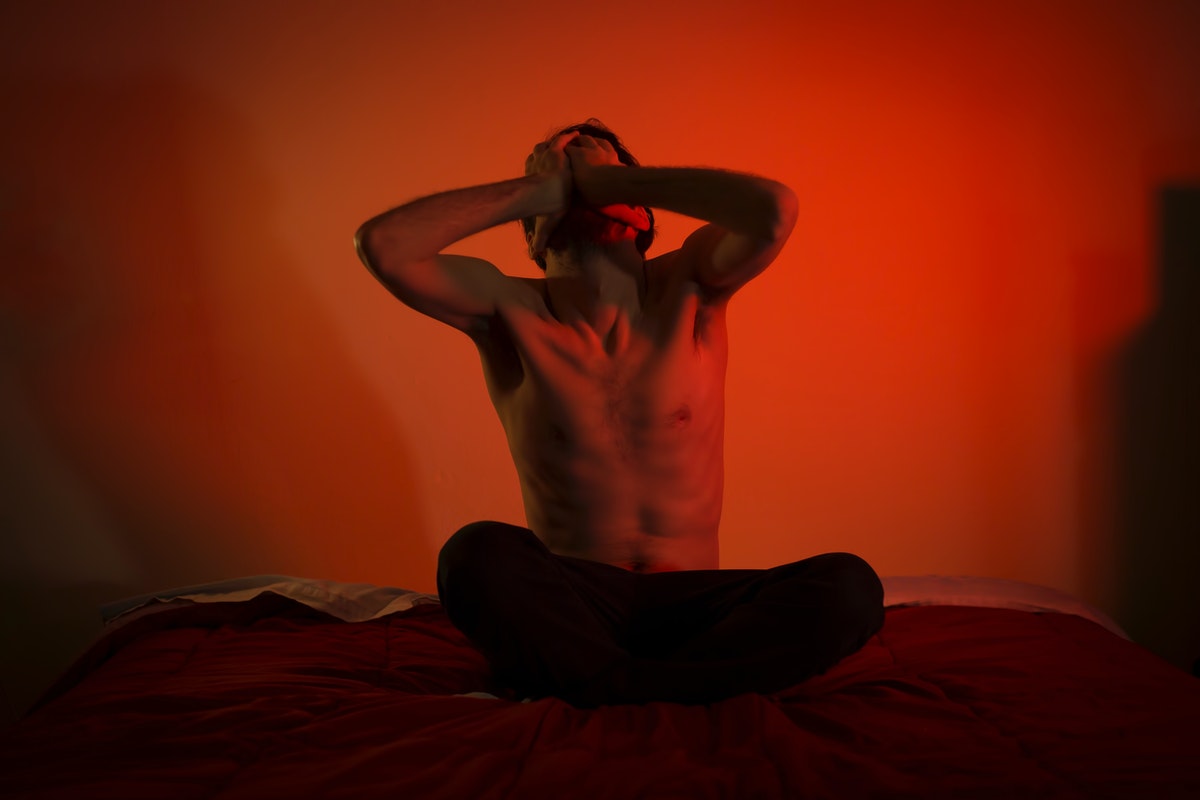 Health anxiety can spike the number of panic attacks that an individual can have, especially during a year such as the one we are currently in. Panic attacks can arise from many different things such as trauma, stress, depression, or even generalized panic. Losing Control ...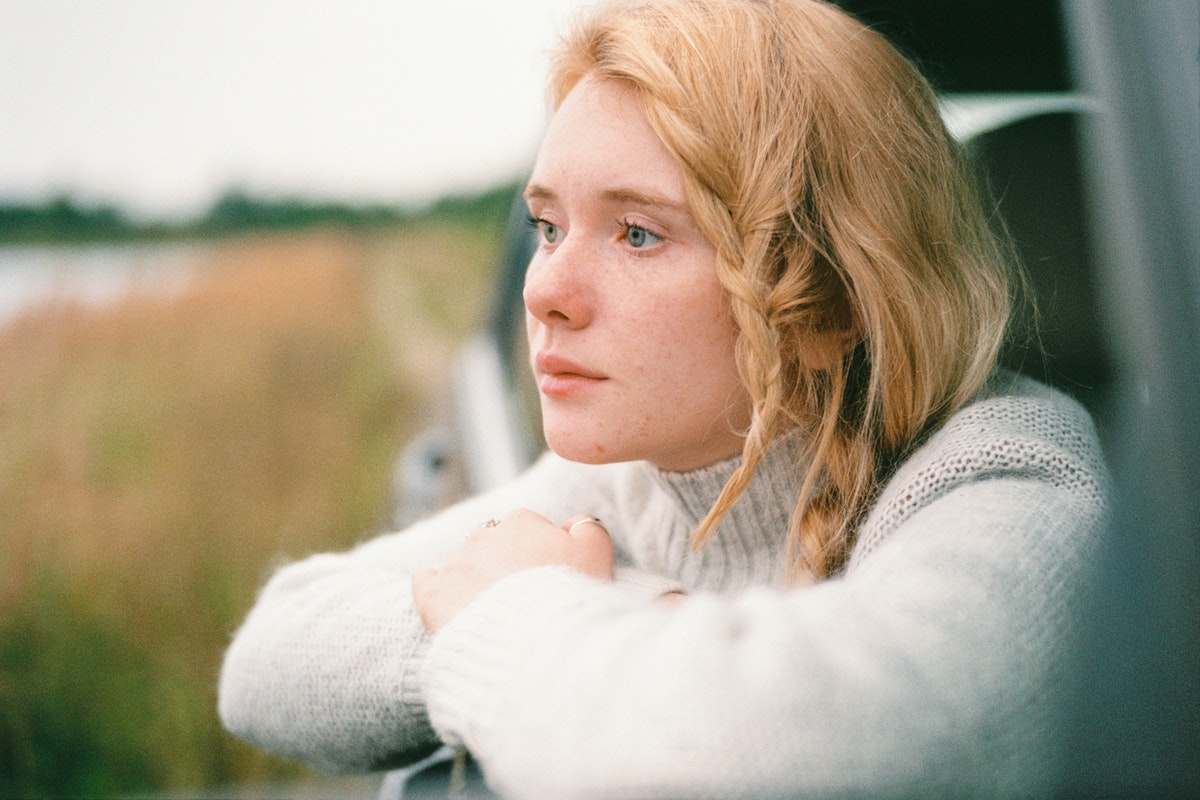 In Winter Garden counseling settings you will learn more than just how to cope with anxiety symptoms. It may seem like there is only one way to deal with anxiety, health anxiety issues, job stress, or relationship stress. This is one reason many people turn to anti-anxiety medication first. The truth is, when you work with an anxiety counselor in Winter Garden, Florida, you l...
Have you or your partner been unfaithful in your marriage? Are you trying to cope and work things out so that you can rebuild your trust? Staying in a marriage when infidelity has occurred can be difficult, but the right work can help you to rebuild your relationship. In fact, you may even be able to come out stronger than ever. When you first find out ...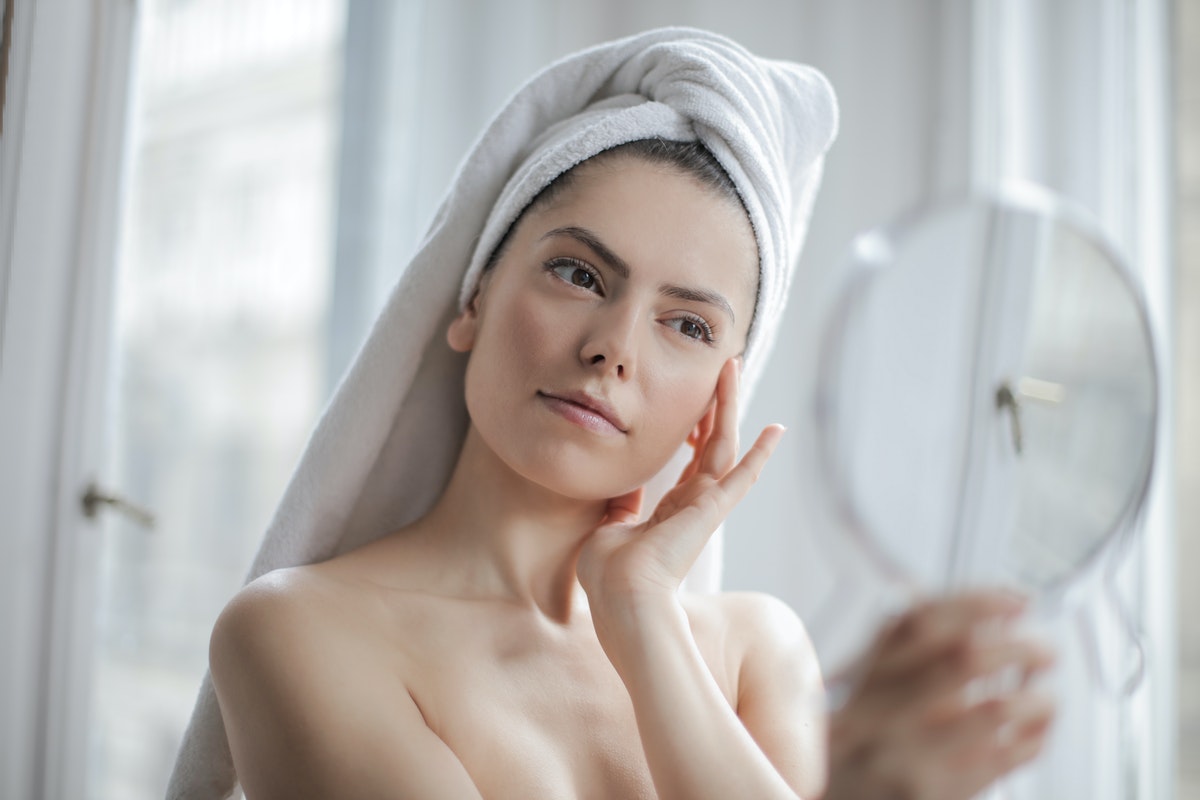 Do you have a difficult time setting time aside to work on yourself? Are you looking for a way to improve your self-care routine? Self-care is one of the most important ways that you can improve your mental, physical, social, and emotional well-being. When you set time aside to work on yourself, you will feel rejuvenated, refreshed, and at peace with who you ...
Are you a woman that is struggling to cope with grief? Are you looking to personally grow in your career or fulfill personal goals? Have you been dealing with mood swings, depression, or anxiety? Women's therapy in Winter Garden will help you work through your emotions, combat struggles with your mental health, and provide you with strategies to grow and ...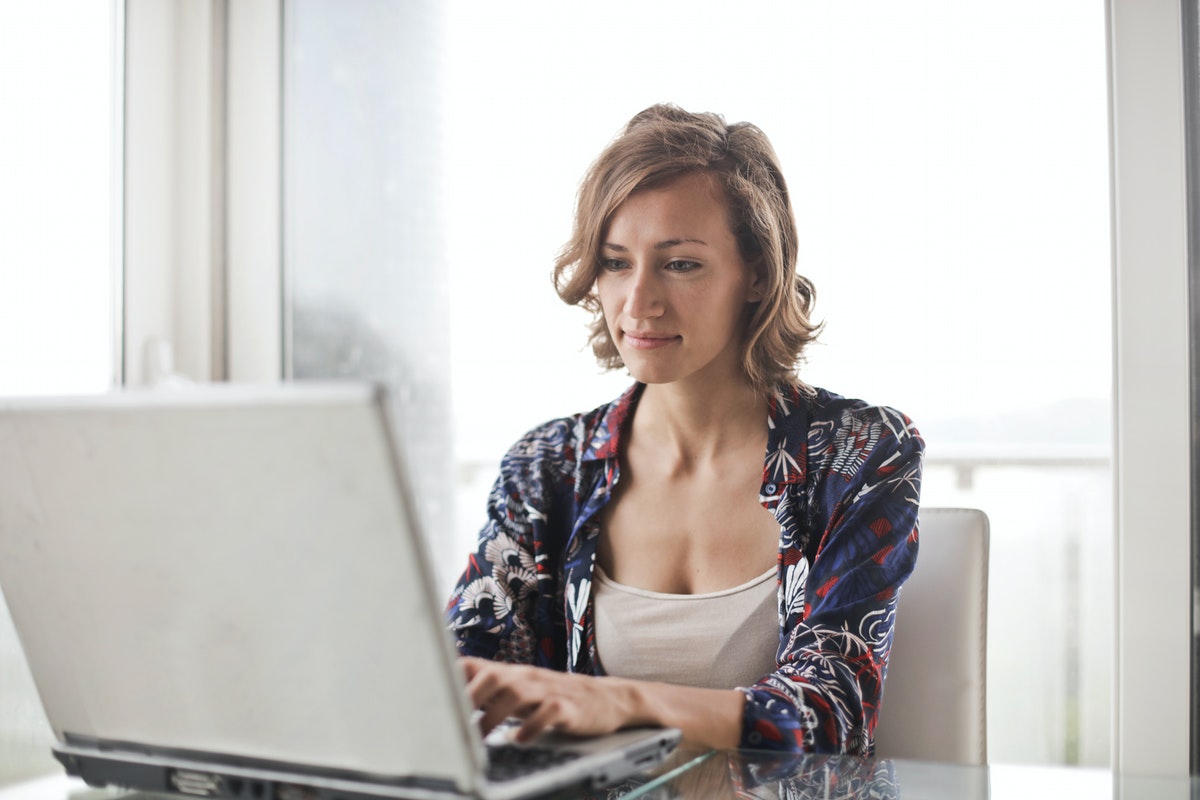 Are you looking for ways to cope with your mental health during this time? Although in-person appointments are now permitted once again, many people are opting for virtual appointments to avoid social gathering and close proximity to others. However, there are some concerns about virtual health services, like doctor visits and counseling sessions. Many people...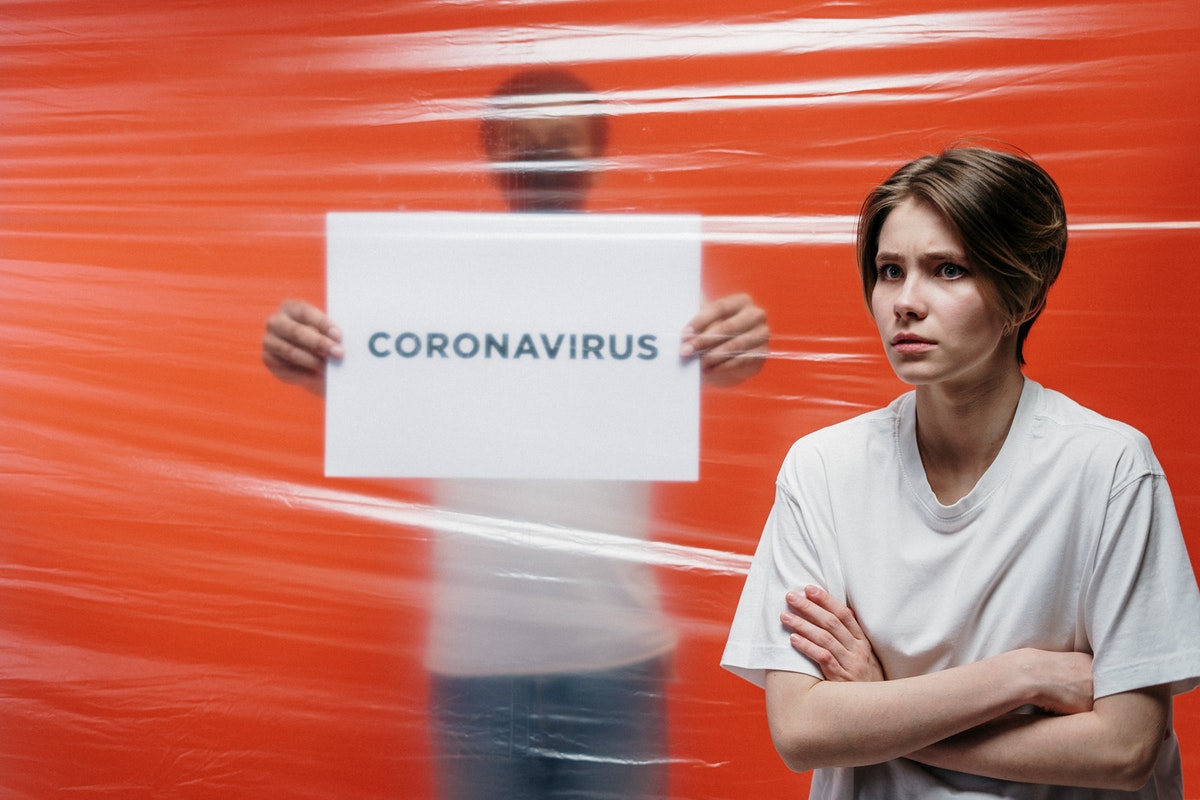 Are you struggling to understand the new normal? Does the coronavirus pandemic make it difficult for you to create a routine or find productivity in your day? Are you anxious about returning to your regular responsibilities during the pandemic? With the coronavirus still present in our society, we want to be sure to cope with our anxiety in healthy and produc...
Do you have a high-pressure work life? Are you struggling to get enough sleep? Do you have a difficult time making ends meet financially? All of these factors can cause an extreme amount of stress in your life, which can lead to many dangerous health effects. Stress is one of the most common complaints among adults, as there are many responsibilities to...
If you are a guy reading this blog post because you are wondering if counseling is going to be the thing for you to do then you have come to the right place! This blog is just for you, and all the other guys in the world! Men's therapy Orlando can help you break through personal or professional barriers and truly reach the maximum potential you're capable of. ...
School anxiety or test anxiety surrounding school and test/exams can be related to a form of performance anxiety. This type of anxiety you may be feeling is more situational and environmental as compared to other forms of anxiety. Anxiety therapy works to address this underlying feeling and eliminate the anxiety symptoms so you can perform at your best. The mai...
Relationship anxiety therapy in Winter Garden works with individuals that are having problems in a relationship. Relationship anxiety is based solely on the anxiety that persists in the relationships we have with our partners. This form of anxiety manifests from a fear of rejection, overthinking our interactions with our partner/peers, needing acceptance in any form socially, ...
Have you been struggling to return to your normal mental state during the COVID-19 pandemic? Once the coronavirus plagued our country, we were forced to adapt and change our normal routines in order to stay safe. Even though there have been many lifted regulations in order to restore our normalcy, many are still anxious, nervous, or stressed about the virus. ...
Many men may feel as if they do not need to speak with a counselor, because it may sound challenging to openly discuss emotions with a stranger. This myth could not be more inaccurate or disserving for men. It is critical for every individual to be comfortable when they are discussing issues related to their emotional and mental well-being, and this includes therap...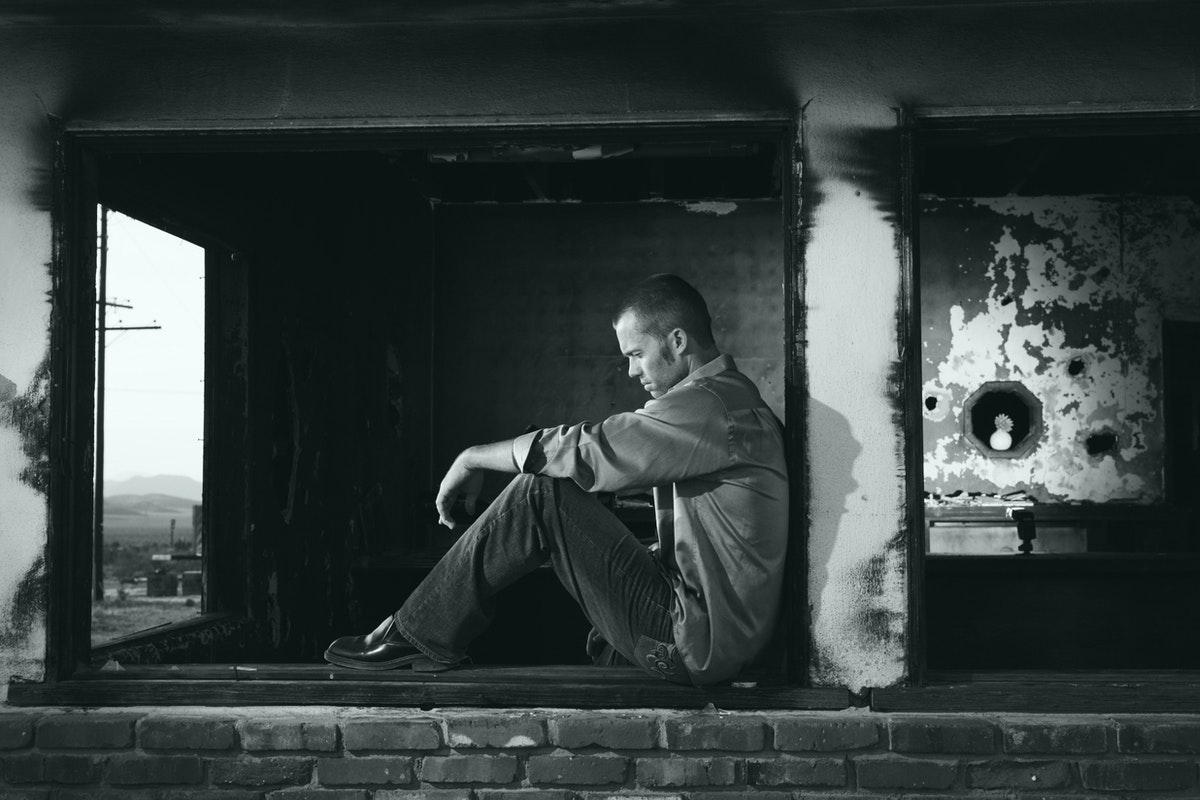 Many people assume that medications are the only solution to combatting the symptoms of depression, but that is actually untrue. As a top counselor in Winter Garden, we offer many tips and tricks to help our clients work through their depression and live a better and healthier life. While medications are efficient and effective in fighting the negative emotions and...
Are you concerned that your marriage is starting to fall apart? Do you notice that you and your spouse have been drifting apart, fighting more frequently, or acting strangely around one another? Every relationship has their ups and down, and it's true that marriage is hard work. However, when you start to feel like your marriage is in jeopardy, it may be ...
Are you looking for ways to strengthen your relationships with your spouse or partner? Being in a relationship can be difficult, especially when you have a tough time reaching compromises, or if you argue frequently. Many times, there are solutions and strategies that can help both you and your partner reach resolutions. Building and strengthening your relati...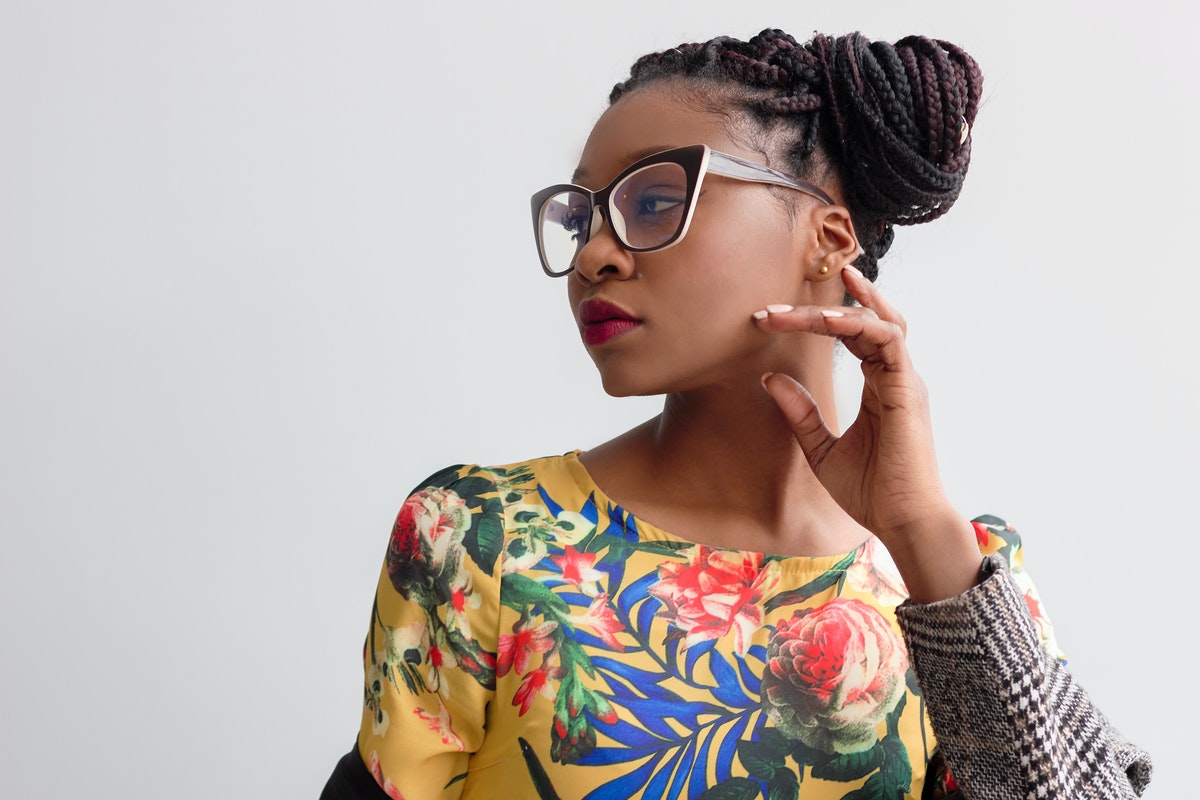 Have you ever felt as though you weren't good enough? Have you ever doubted your abilities to perform a task that you already mastered? A lack of confidence can cause many people to panic, run away, or avoid certain situations that they may actually be well-suited for. Confidence is critical in allowing us to be ourselves and to act in ways that make us happy. When we doubt ourselves by having a lack of self-confidence, we lose the ability to live freely and we hin...
Men's Therapy Orlando Weighs In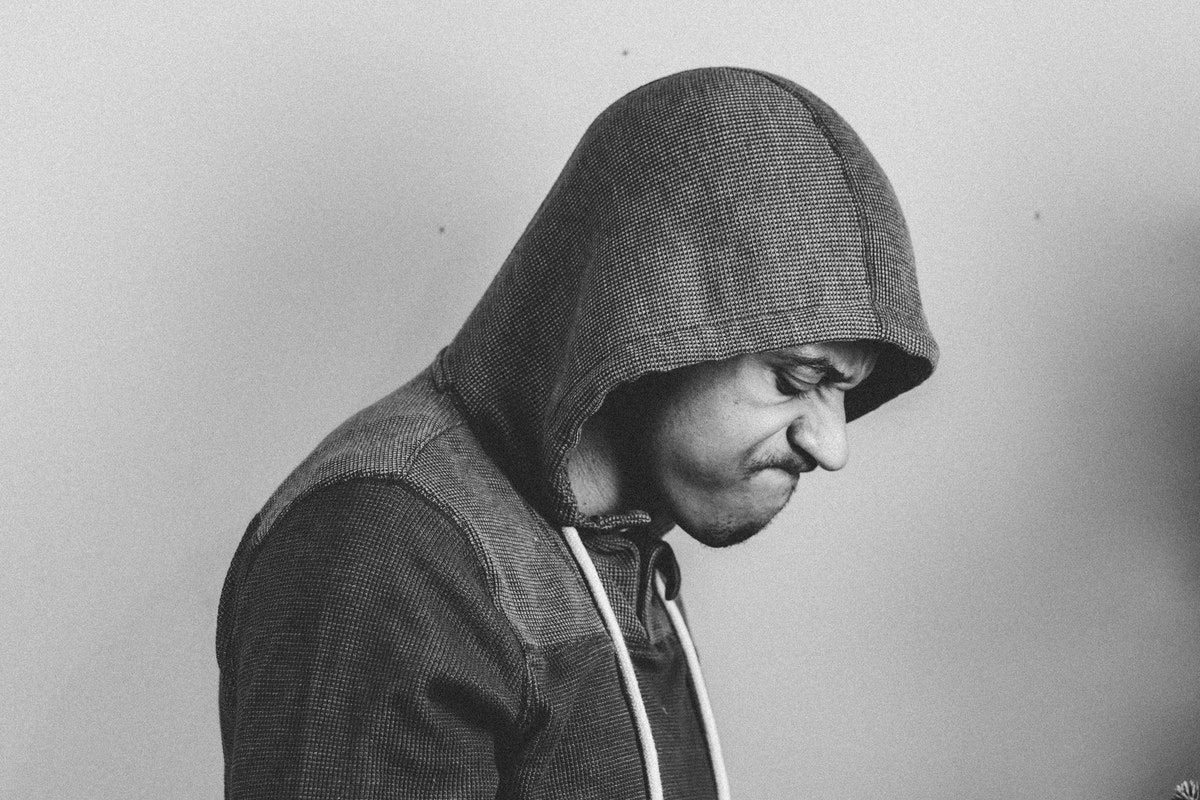 In Men's therapy Orlando, men seeking counseling for anger or how to control bad behavior, have often reached out due to conflict within a relationship. Even if you are a man who is seeking help for anger or jealousy and have been nudged by another person, you can learn a lot through men's therapy. The most obvious point that gets overlooked at times during heated ...
How to Stay Present
In this Orlando counseling self-help series, let's explore the art of how to stay present. I'm sure you have heard the importance of being mindful, staying present, and being in the here-and-now, but how does one do that? Is it really as easy as people seem to say? As an Orlando counselor working with individuals in anxiety therapy, I wanted to share some easy step...
What it is and how we can use it?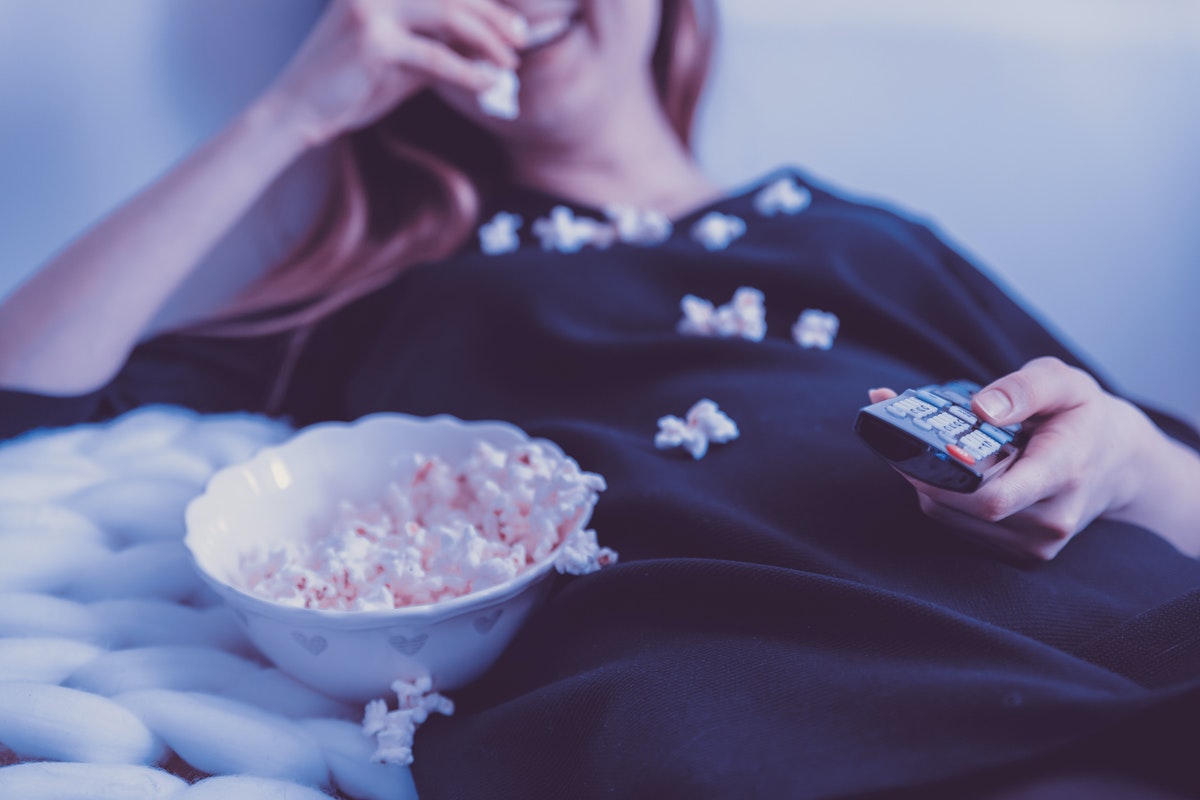 Movies and film have always played a crucial role in allowing us to experience intense emotions and feelings. In individual counseling, there are many techniques which can elicit growth in a person. Cinema therapy is one of those techniques which can promote self-awareness. In order to use cinema therapy, you look to the actors on screen and envision yourself in thei...
Causes Of Negative Thinking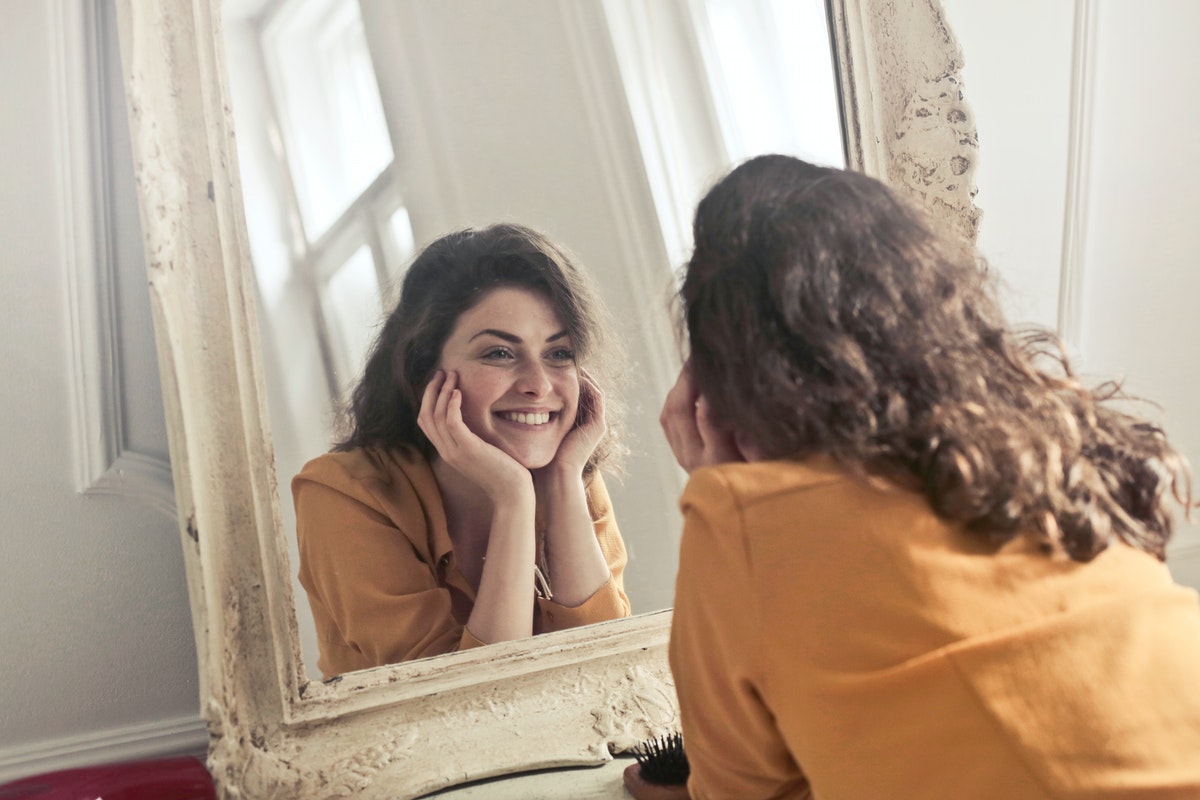 In this Orlando counseling self-care series let's explore what might be causing negative feelings and how to think more positively to improve mood during these changing times. Gaining insight into reasons for negative thinking can help. When you begin using self-care daily habits and positive affirmations, you stop self-limiting beliefs that create barriers to ...
Comparing versus Striving: What's the Difference?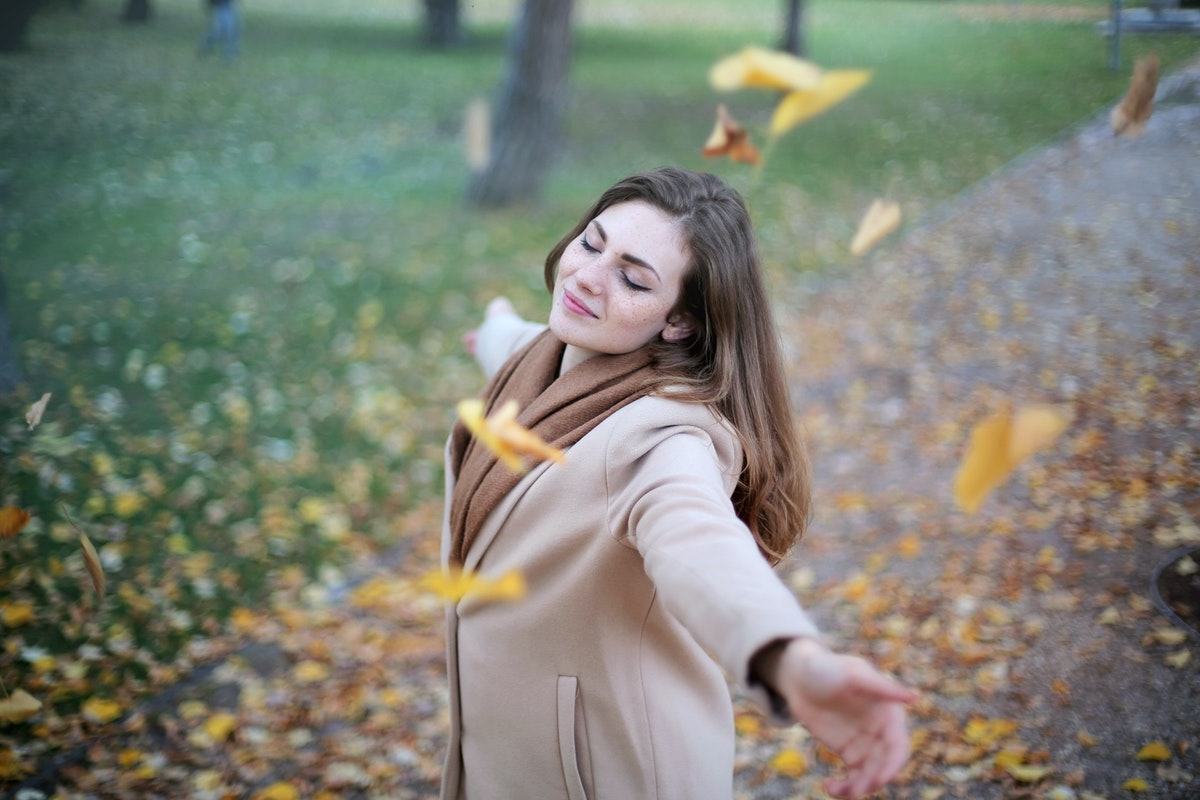 In this Orlando counseling self-care series blog we will be discussions how comparison to others can have a negative impact on good mental health. Comparing yourself to others or even past versions of yourself, can have one of the most detrimental impacts you have not previously considered. What makes comparison so damaging to self-esteem? ...
After overcoming or surviving extremely traumatic experiences, you may find yourself in an unfamiliar and confusing place. You may have difficult trusting others, finding support, or coping with your experiences. You also may be suffering from physical or emotional harm. During the aftermath of a traumatic experience, you want to find ways to cope and try to ...
The novel coronavirus pandemic has left millions of people confused, overworked, jobless, unmotivated, or stuck. All of these circumstances can have a negative effect on mental health and lead us down negative or even destructive pathways. If you have been feeling depressed during the COVID-19 pandemic, it is always important to take care of your mental health firs...
Are you a little lost in your life? Are you looking to discover a new passion, start on a new path, or learn more about yourself? Life coaching is a great way to talk with a professional to uncover your dreams and set realistic benchmarks to make them come true. Whether you are searching for professional or personal fulfillment, motivation or encouragement to...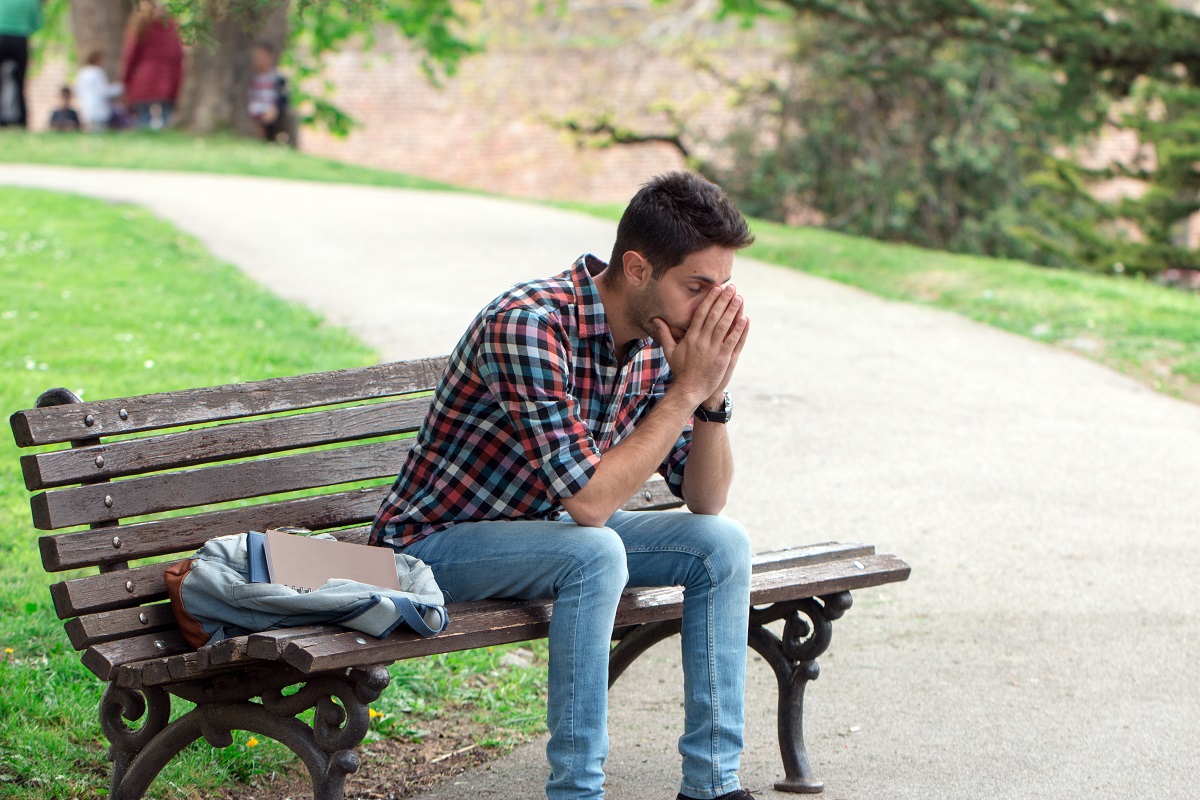 Do you avoid social events because you feel awkward, uncomfortable, or withdrawn in a crowd of people? Are you constantly searching for excuses to avoid dating, holidays, work events, or parties? From avoiding social gatherings to feeling out of place or judged, there are many different symptoms of social anxiety disorder. At anxiety therapy in Orlando, you c...
Coaching in sports is both unique and fluid. Unique because a coach is looked at as a scholar of the sport passing on knowledge. Fluid because there is no standard framework for being a coach. However, if you are a coach, how are you able to coach a group of athletes to work together for a common goal while making sure each individual athlete is receiving the proper care, atte...
Validation for Higher Self
Getting help for low self-esteem, help for anxiety, or help with confidence, often starts with understanding how important validation is. Validation is crucial for healthy living and also for a healthy mental state of mind. Validation provides us with a sense of confidence in our identity as a person as well as maintains our motivational stature to achieve our best life. In co...
Quality World: The Power of Quality
When you start working with an Orlando counselor, finding ways to help with life issues, how to get help for depression, or seeking anxiety counseling…you begin taking the first steps to improve your quality world. The first place that your counselor will often look at will be to ask how your five basic needs are being met. The five basic human needs aid us in the creat...
Quality World: Survive to Thrive
Life counseling allows you to explore areas within your life that are causing tension or conflict. When you are trying to find out how to stop anxiety, or how to get over sadness or depression or find ways how to stop thinking negatively, first search for a counselor near me. This will lead you to a world of resources that can help dealing with life changes. In...
Quality World: Achieving Love and Belonging
As we continue to explore the five basic needs in this Orlando Counseling series, it is important to remind yourself that change is always possible. In times of adversity, such as you may be experiencing now, there are still opportunities for you to THRIVE. You have a choice to limit your vision to what feels like negative circumstances or to open your lens to what lies ...
Quality World: Are you living your Quality World?
As society continues to navigate this new world of confusion and adversity, having a resource like Orlando counseling is so beneficial to manage a healthy, happy quality world. This time of coronavirus, job loss, financial unrest and anxiety from the unknown is putting everyone's quality world to the test. There are many external factors that are beyond your control and ...
Quality World: The Freedom of Choice
Orlando counseling has seen a rise in symptoms of anxiety, depression, worthlessness, and feelings of hopelessness since the Coronavirus pandemic. People everywhere have struggled with how to be happy during times of unrest. What Orlando counselors are finding is that people are questioning their worth, their identity, and their purpose. When humans lose the ability to s...
Quality World: Having Fun Is Great!
The five basic human needs aid you in the creation of your quality world. During these confusing times, your quality world and meeting your basic needs is probably being challenged. Through Orlando counseling, there are opportunities to redefine this period of your life in positive ways. Despite the challenges that are presented to you, it is still possible to experience fun, ...
Anxiety Relief for Athletes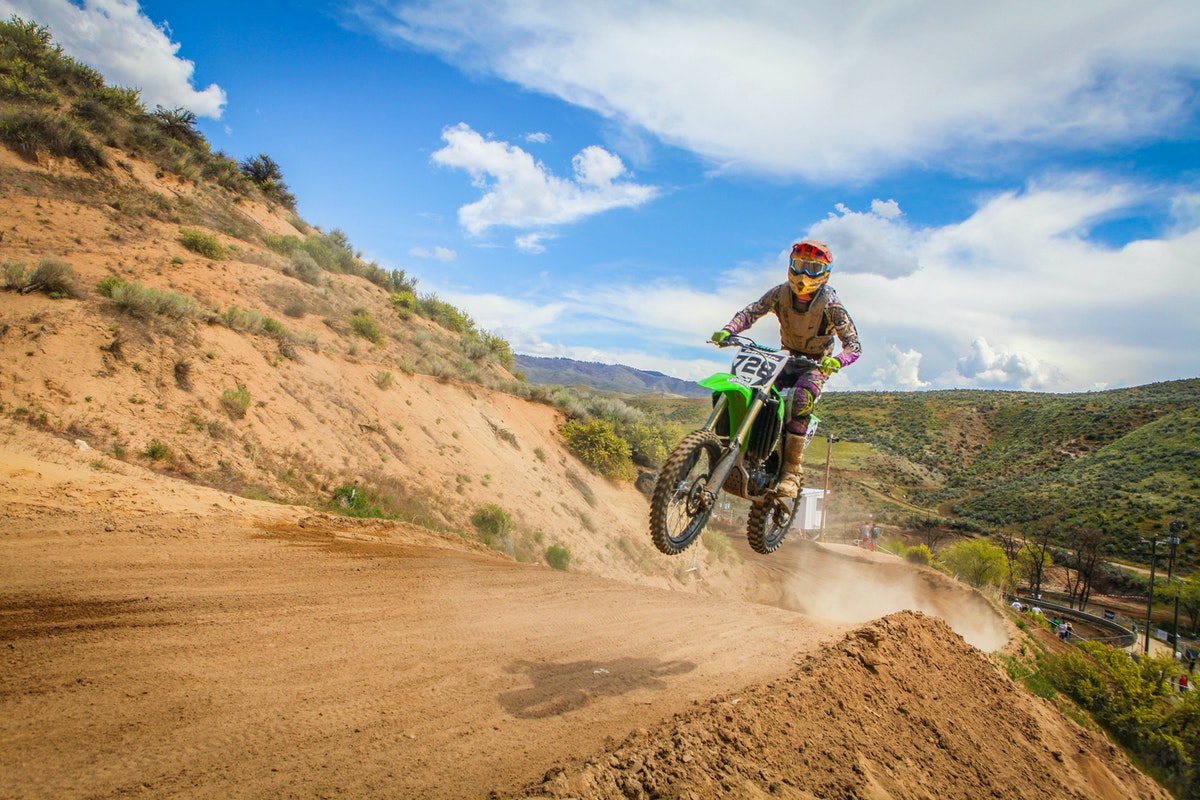 Competition in sport is universal and trademark because there is nothing like it. Putting your hard trained self against another individual who has a work ethic that rivals yours is what the mental framework of an athlete is built on. Athletes are told to work and work and to know that there is someone out there working harder than they are and they have to beat them even befo...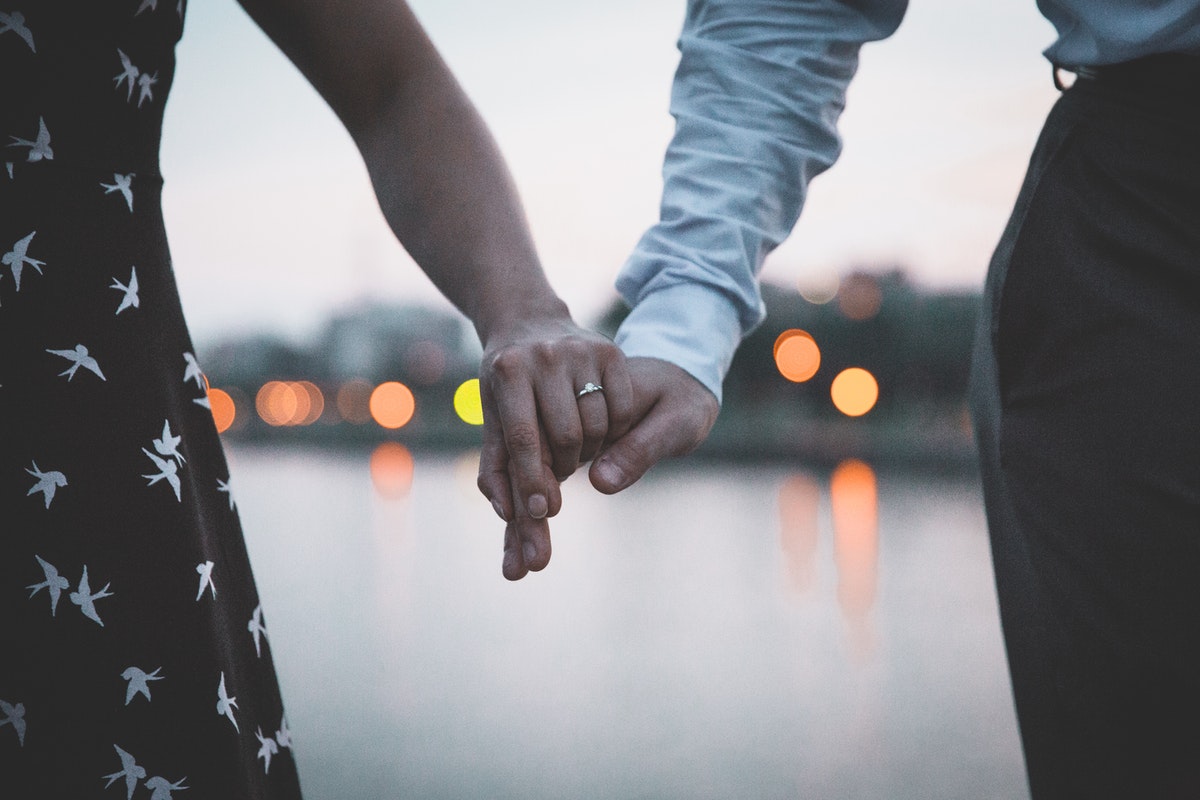 Creating a healthy relationship can be hard without the right help. Couples counseling helps people struggling in a marriage that is failing, or a relationship that has suffered trauma. By defining the healthy marriage circle, you can create a safe space that allows healing to occur. How does the ma...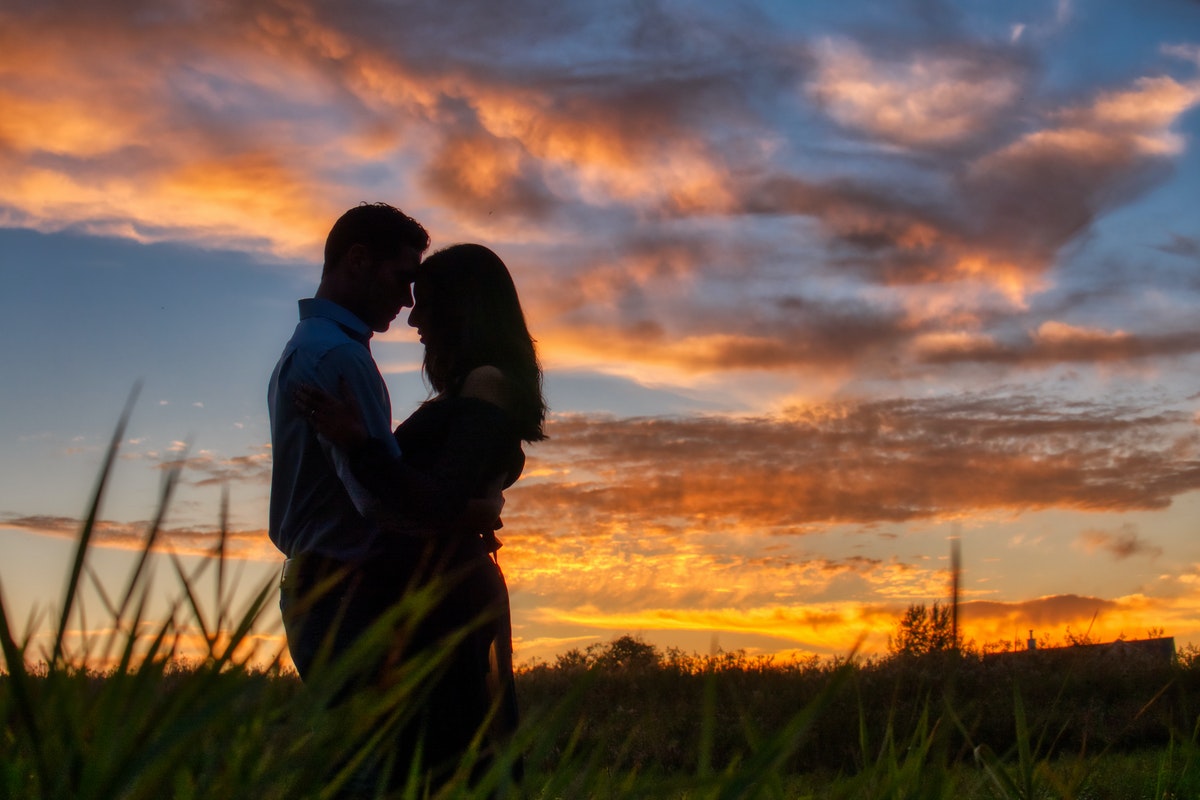 Relationships are one of the most stressful, complex, and amazing situations that humans crave and strive to be a part of every day. How do you know which relationships are the best for you? How do you know a potential partner is willing to commit to you and be able to be the second half of your team? Couples counseling teaches individuals to identify their availability for a ...
Athletes are one of the most profound and prestigious populations in the country. To be considered an athlete at any level places you in an elite bracket that can transcend you past your peers. While this is a great accolade, it can be hard to manage this lifestyle on one's own. For an athlete to perform at their best, they have to feel confident in themselves and their ...
Are you looking to find a quality therapist the help you get on the right path in your life? Finding a therapist that will work for you can be a difficult task. You trust someone with personal details about your life, which perhaps you may have never divulged to anyone else before. Also, you want to find someone with knowledge and expertise in the areas...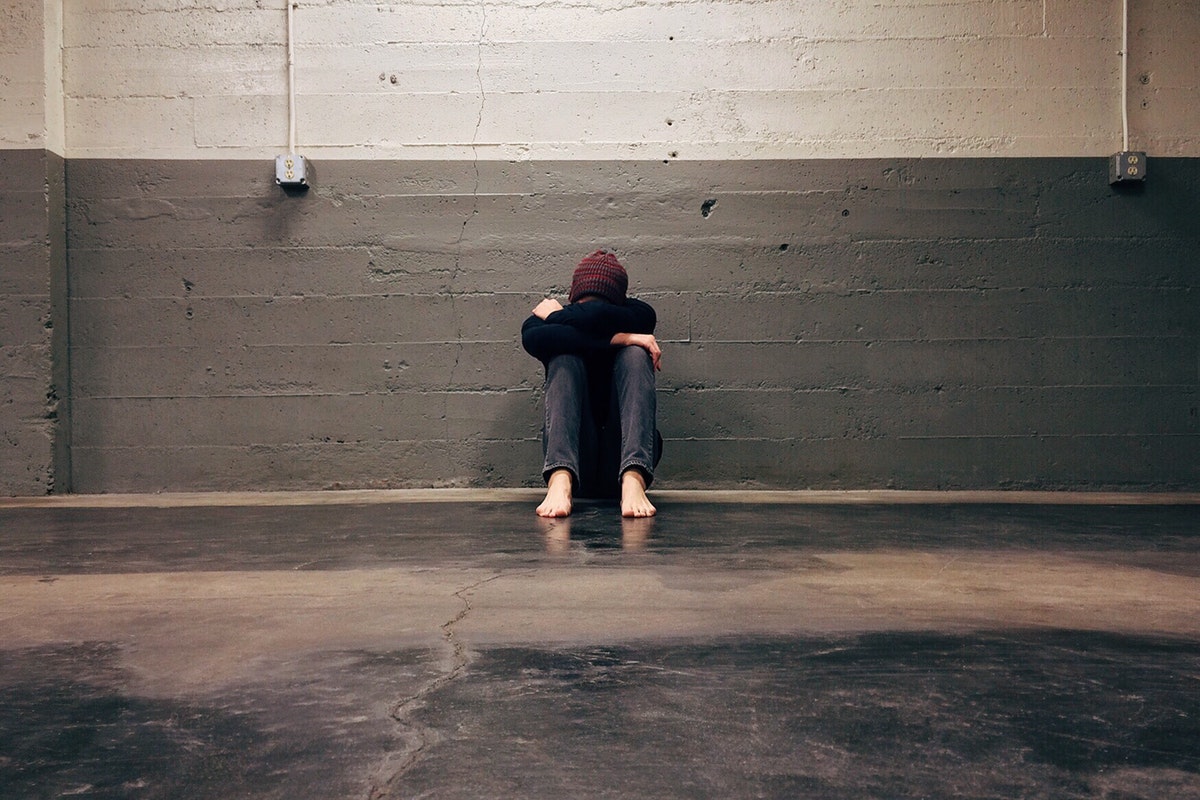 Does one of your close friends suffer from depression? If you have a friend that suffers from the negative effects of depression, such as chronic sadness, withdrawn behavior, low self-confidence, and isolation, you will want to become the support system for them. By being supportive, you can become a trusted shoulder to lean when they are feeling low. This wi...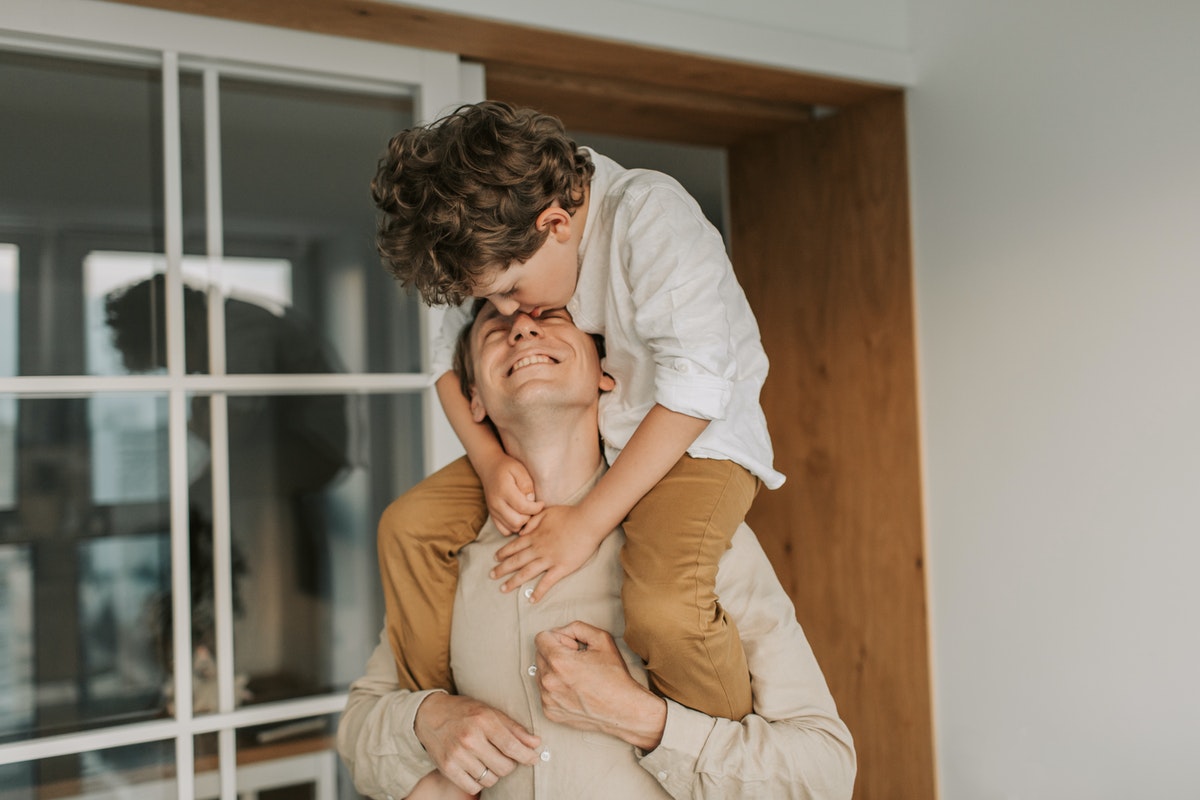 After you welcome children into your home, it's no secret that your relationship with your spouse will be affected. Often times, it can be a struggle to maintain your relationship after a baby. The two of you has now become three, and this can upset the balance that you once had in your relationship. As a specialist in relationship counseling, we recommen...
Suffering from the symptoms of anxiety can be crippling on your entire lifestyle. All aspects of your health are affected by anxiety, so understanding your triggers is essential in combating its negative effects. By working on yourself in anxiety counseling in Orlando, you will be able to recognize the intricacies of your anxiety. This will then effectively w...
The month of June is a time to shine the light on those who are apart of the LGBTQ+. Rainbows would be flying and marches would be planned, but COVID-19 has postponed that until later this year. This is a time of gratitude, for the fighting those within the community have done for decades. However the fight is never over! To celebrate and encourage growth, I will be highlighti...
Suicide affects hundreds of thousands of people each year. Many people attempt suicide and others are even successful at ending their own life. Unfortunately, these statistics continue to startle society as time passes, despite such awareness and exposure to the underlying causes. As a company invested in individual counseling in Orlando, we hope to shed more...
Millions of people suffer from the symptoms of anxiety disorders, such as panic attacks, increased heart rate, withdrawn from social activities, and nervousness. If you are someone who suffers from anxiety and worried about how it negatively affects your life, you may be looking for anxiety therapy in Orlando. Counselors and therapists are great support systems tha...
Taking care of yourself is critical in maintaining not only your physical health, but also your mental health. Whether you spend your day unwinding in the sun, bathing in a warm bubble bath, or taking a long jog, you are helping both your body and your mind. As a top expert in individual counseling in Orlando, we recommend that everyone carve out time for themselve...
May is Mental Health Awareness Month, which comes at a critical time in our history. This is an unprecedented time that has left many of us vulnerable, confused, and scared. When we are placed in this position, our mental health can suffer from the effects of the unknown. Those who suffer from mental health concerns on an everyday basis are left even more sus...
Social Isolation And Addiction Recovery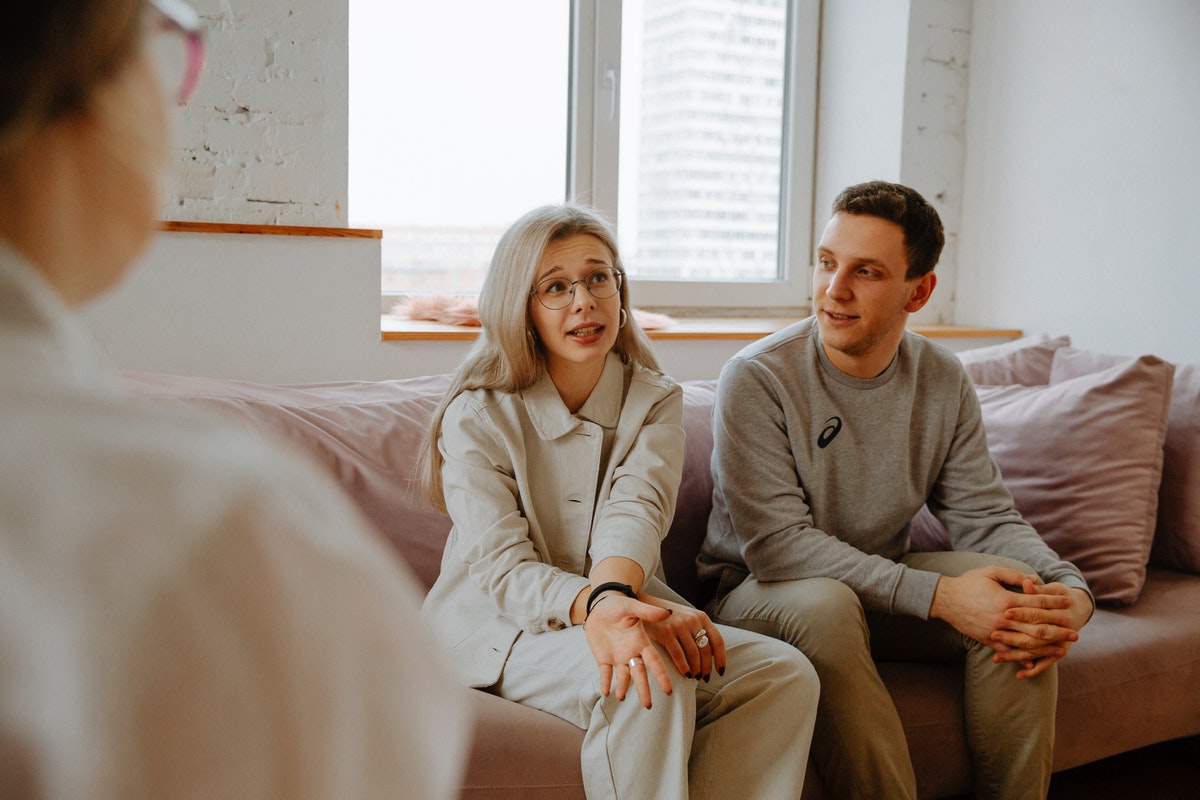 Life counseling Orlando addiction recovery is a continual work in progress. Most people struggling with an addiction, whether it be to substances, sex, food, gambling, gaming, or any others, have seen how addiction affects all areas of their life. There are many levels to recovery which work together to support success. One component is that of social support and positiv...
"You yourself, as much as anybody in the entire universe, deserve your love and affection."-Buddha Things haven't been easy. On top of the stress around contracting the Coronavirus, losing work, and homeschooling your kids, you also can't go out to enjoy the city the way you use to. No coffee shops, shopping malls, or gym memberships. The ac...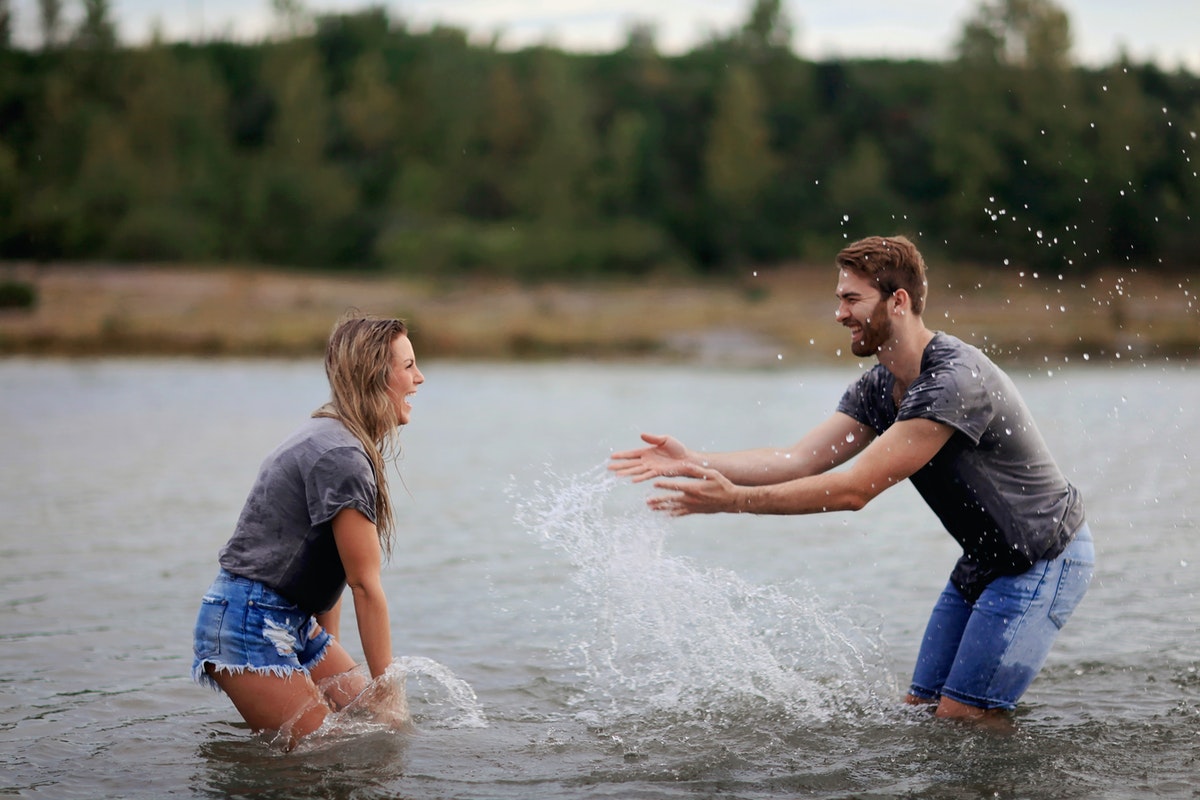 Being sheltered in place during this worldwide pandemic has been challenging for most of us, and it has also presented us with unique opportunities. One of those prospects is more creativity and playfulness. How many of you have stopped engaging with this part of yourselves or this part of your relationship? Recall the last time you allowed yourself to truly engage your imagin...
Blended families can be hard to navigate without help. Individual counseling in Orlando helps you develop a healthy support system. Sometimes talking to friends, family, or other divorcees can lead you to feeling more confused about what to do. The experience of being married after divorce is unique and a counselor who provides professional support during this time...
To Save A Failing Marriage
Are you dealing with a spouse who was unfaithful? Do you want to stay together but fight all the time? Is there still love in the relationship but too much hurt to get over? Do you think about leaving your husband but fear being alone or that you will regret ending the relationship? Marriage counseling in Orlando addresses all of these issues and more in with the help of an ex...
Why It Works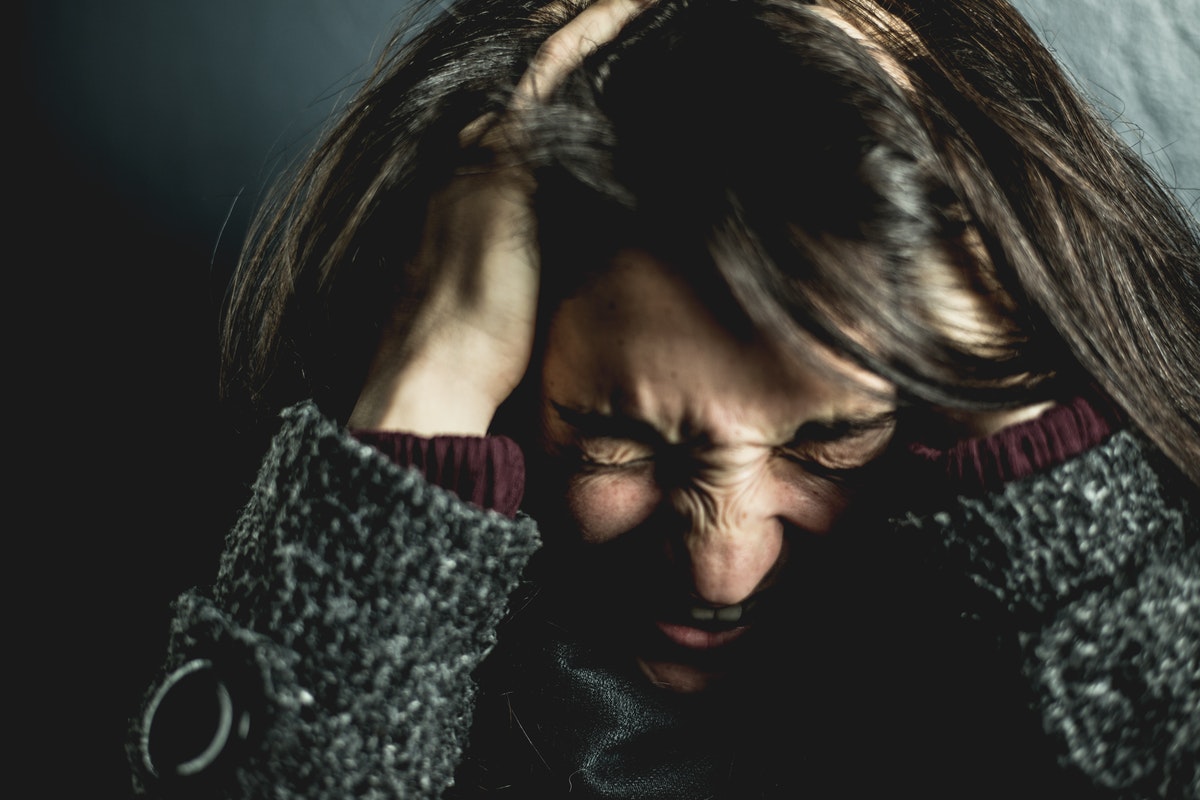 Anxiety counseling varies in its approach to regular mental health therapy services because it focuses on how to stop anxiety or panic attacks. There is also an emphasis on managing depression because often anxiety and depression are felt at the same time. Anxiety counseling with an expert that is trained in how to manage anxiety symptoms naturally will provide long-lasting be...
Do you struggle with negative thought patterns that lead to unnecessary worry, anxiety, or distorted views on life? If so, you may want to consider the psychological treatment of cognitive behavior therapy. This type of therapy targets negative thoughts that are caused by overall beliefs or assumptions that can disrupt the natural thought process and prevent positi...
Have you noticed that your child is struggling but can't offer them the help they need? As parents, you always want to do the best thing for your child, and this includes worrying about their mental health. Just like adults, children are also prone to suffer from issues related to tough life situations and mental health. This means that they may require s...
Are you experiencing feelings of isolation or social withdrawal? Have you been losing control of your mental health? Whenever people think of counseling, they may assume it is only for those who are having extreme difficulties in their life. However, there are many reasons why people seek out individual counseling in Orlando. Some people like to have an...
Are you struggling to stay busy when you are stuck at home? Are you battling anxiety, depression, or feelings of instability? Being stuck at home can be tough for many people, because it alters the daily expectations and routine. This can also cause issues related to mental health, especially for those who already have preexisting mental health issues. ...
Daily Habits For Better Mental Health
Managing depression symptoms naturally should act as a supplement to other depression counseling, therapies, or support. Mental health can decline quite rapidly in the face of a crisis or challenging life event. This could be due to a sudden onset of said event, or because it is difficult or impossible to gain immediate access to resources such as anti-depressant medications, ...
Advice From An Orlando Counselor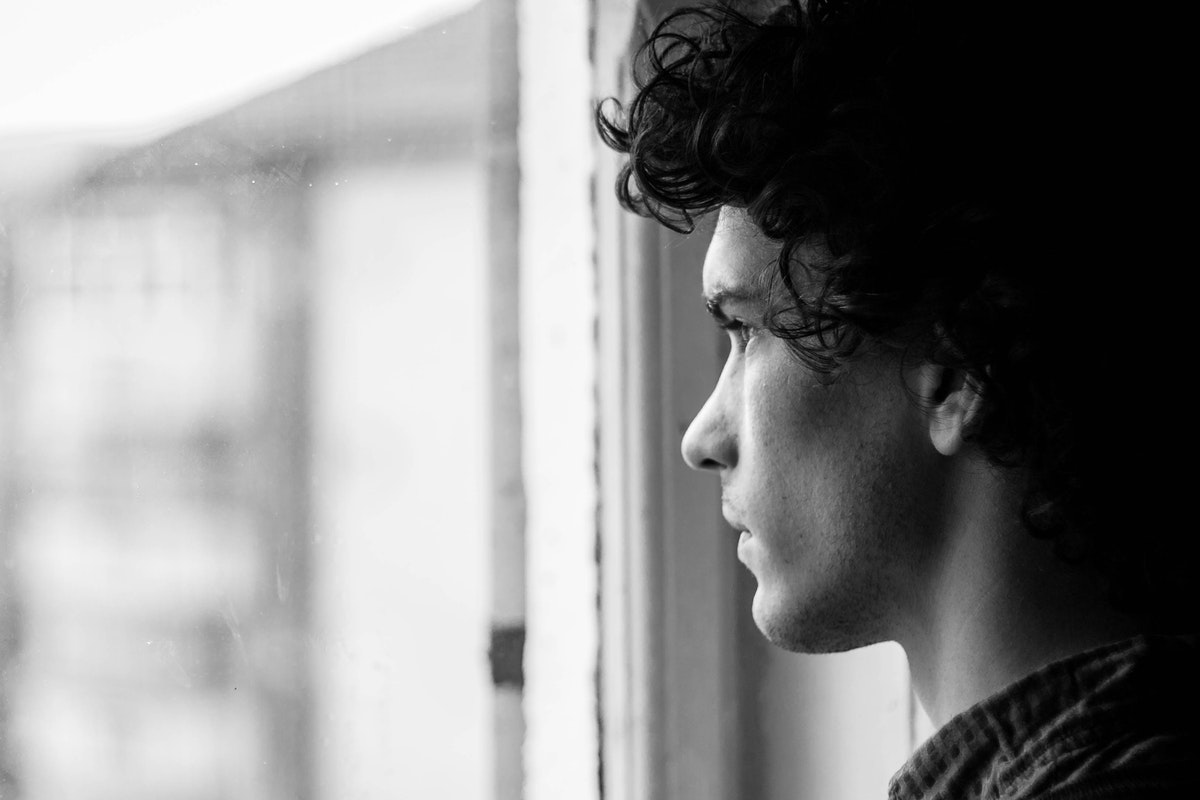 In an attempt to feel better, many of us avoid the circumstances or emotions that feel bad. For example, if you have social anxiety, you probably avoid social situations to lessen that anxiety. You may avoid feelings by watching TV, playing games, sleeping, or using substances. The problem is that avoidance numbs out the pain for now at the cost of increasing that an...
What Is The Difference?
During times like this, it is common to respond with fear or panic. Pandemics aren't something we as humans typically can anticipate, or prepare for adequately without some form of action prompt. However, deciphering the difference between fear and panic is one battle. Another battle is not allowing a fear-based response to become overwhelming and bleed into other parts of...
Managing Anxiety Symptoms
As an Orlando anxiety counselor, I have had to take time for my own self-care in managing anxiety symptoms. Anytime life changes suddenly there or throws you a curveball, it can take a moment to get your bearings. As humans, we are designed to thrive off of balance and when that balance is threatened managing anxiety symptoms becomes a new norm. As you near the hopeful end of COVID-...
Anxiety counseling techniques can be helpful if you are struggling with how to manage your stress during a difficult time. Even I, an expert anxiety counselor in Orlando, am feeling what my clients, my loved ones, and even you are probably going through during this time. Everyone is dealing with difficult feelings these days. Some of the shared feelings I have...
While social distancing, CDC guidelines and stay at home orders are very serious business, we at Orlando Thrive Therapy are here to remind you that these are times that we can utilize to have some fun, set new goals, and use as a reminder to more often take life a little bit more lightly. I've collected some resources on fun ways that I have been handling the quarantine li...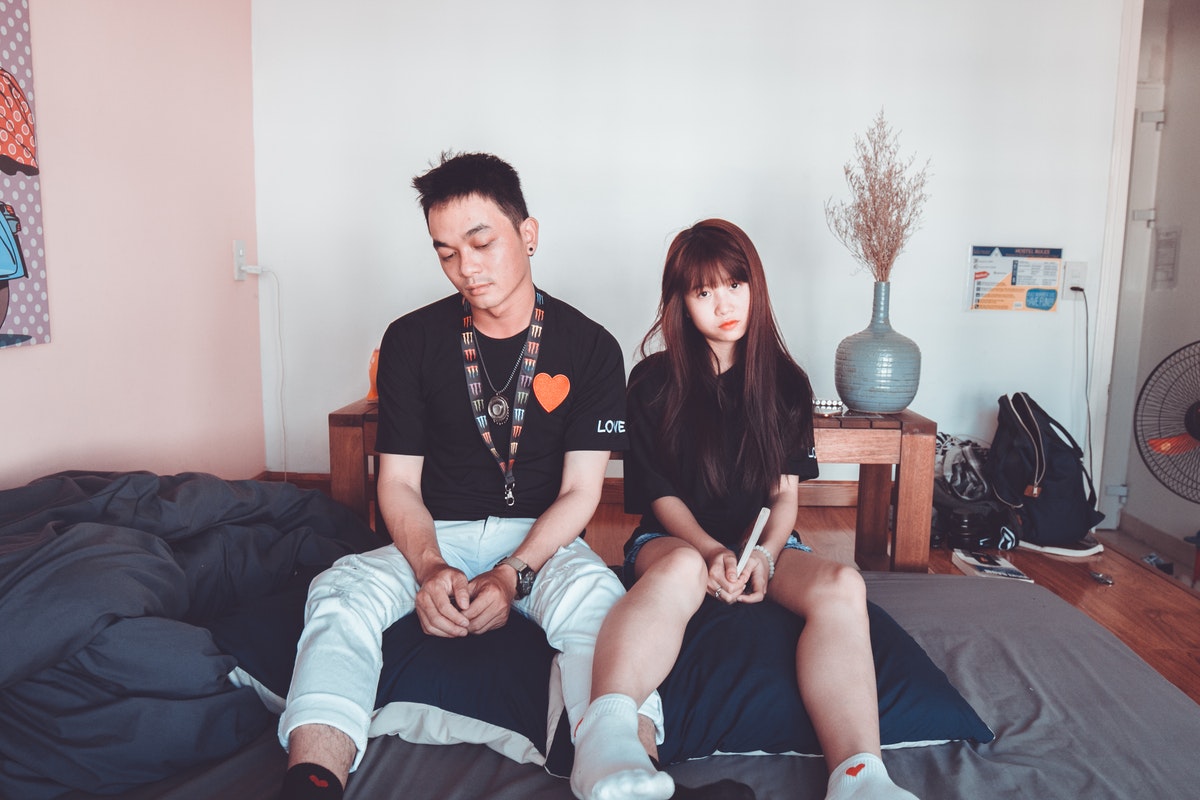 As any Orlando Marriage Therapist might tell you, being locked inside a house together can undoubtedly cause relationship issues during quarantine. Being locked in together, whether that's with family, friends, or a romantic partner, poses many challenges. If you're feeling stressed, alone, angry, or hopeless while locked in together, you're surely not alone....
Teletherapy Orlando has allowed clients to access support during this time of crisis in creative ways. As mental health counseling professionals, we have quickly adapted to the needs of our clients through online therapy, also called teletherapy technology. We understand the impact a pandemic and stay at home order can have on a person and it is our job to be flexible and unde...
Orlando Thrive Therapy's licensed mental health counselor, Calena Illan, took some time to share her personal tips for making the most of this time with yourself. It has been a few weeks since the city was issued a stay at home order and a few months since the outbreak of COVID 19. For most of us, the idea of a global virus outbreak was unprecedented and something that we ...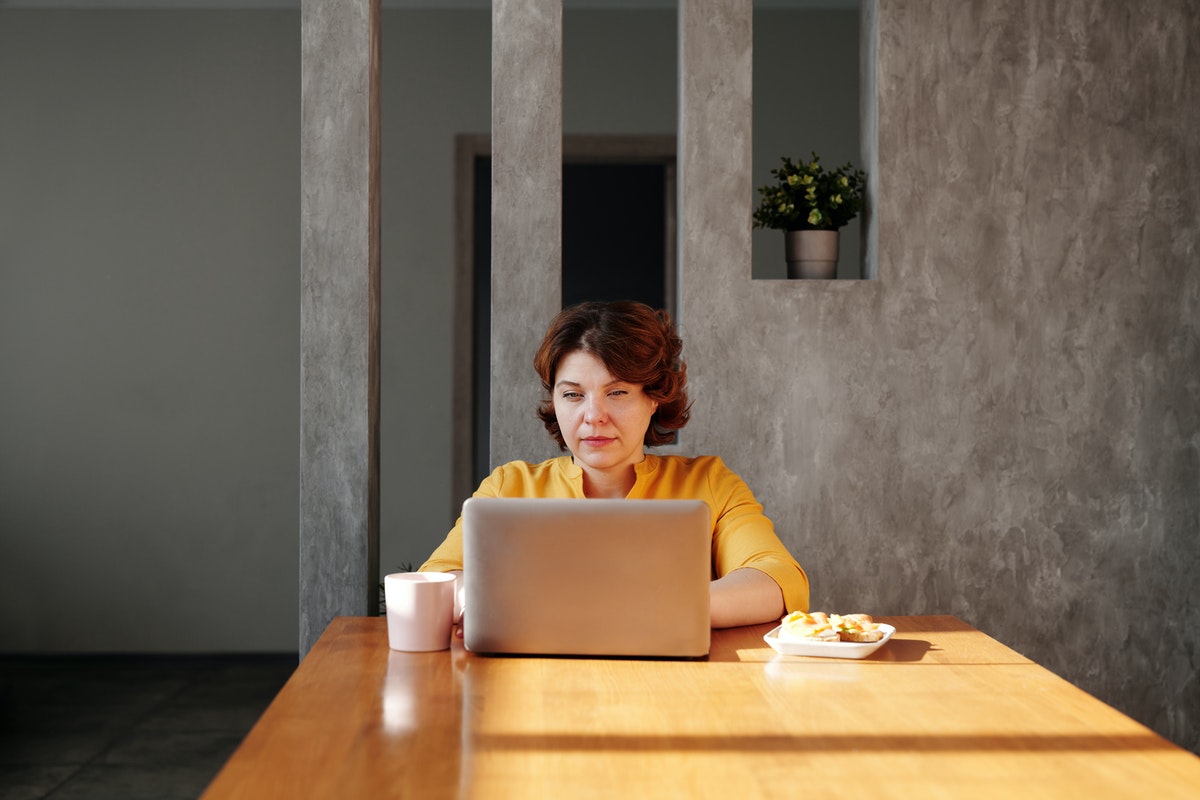 Teletherapy can be an effective online counseling option during times that you may not be able to get to an office for mental health therapy services. Using virtual programs such as Zoom or Doxy, which are at no cost to you, you can access your therapist on the go, or in the convenience of your own home. Teletherapy sessions are becoming more widely used. They can be used excl...
For A Better Relationship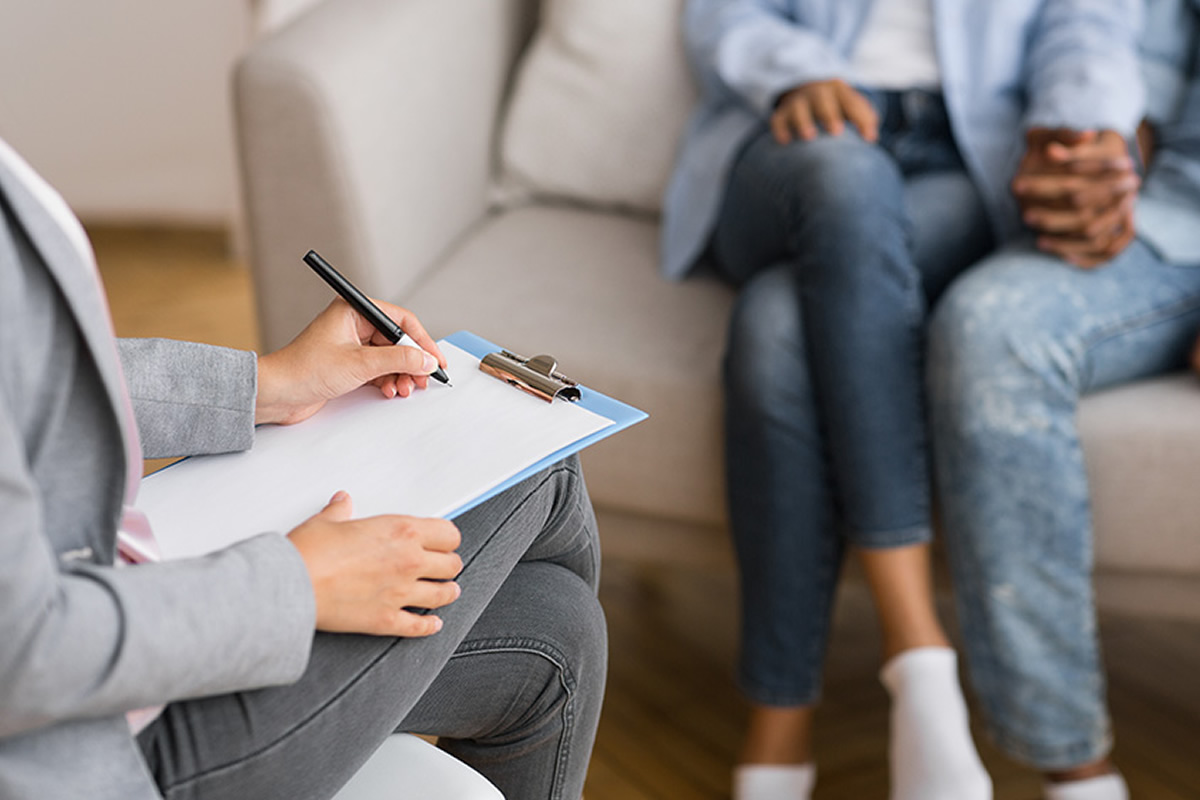 Marriage counseling Orlando often finds that couples start with a wildly misrepresented concept of the typical romantic relationship from the media. Love is typically portrayed as fun, effortless, and just "meant to be", but marriage counselors are the first to tell you that healthy bonds require hard work. Yes, romantic relationships should include fun and joy- ab...
Anxiety counseling can be a great way for you to take a closer look at what is causing you to feel certain ways. You may discover in your anxiety counseling sessions that you have actually been lacking a sense of purpose or passion. When you work with an anxiety counselor your sessions will uncover aspects of your thought patterns that might be preventing you from having a sen...
It's undoubtedly a stressful time for most of us, including counselors in Orlando and mental health therapists. The Coronavirus pandemic has created changes in the way we live, work, and interact with one another. Life as we know it has been temporarily uprooted, and it's very normal to feel an array of emotions, like sadness, stress, anger, frustration, guilt, and...
In response to the Coronavirus pandemic, most of us have chosen to, or have been required to bequarantined. Quarantine is vital to ensure the safety of ourselves and our broader communities, but unfortunately it brings with it an inherent socialisolation. Lack of social contact is known to degrade mental health, increasing symptoms of anxiety and depression. In fact, social wi...
We know that times are tough, and there's a lot of uncertainty surrounding us and our communities. There has been a strong emphasis on social distancing, quarantine and stay-at-home orders all through out the United States, including orders from our Governor here in Florida. It has triggered both anxiety and depression symptoms in a lot of people, and ou...
In times of uncertainty like today, it is important to pay attention to your mental health. One of the most common triggers for anxiety and depression is the aspect of control, or lack there of. Due to the Coronavirus, many of us are lacking control. You're not alone in the sea of emotions, lack of mental clarity, and unforeseen next steps. We see people...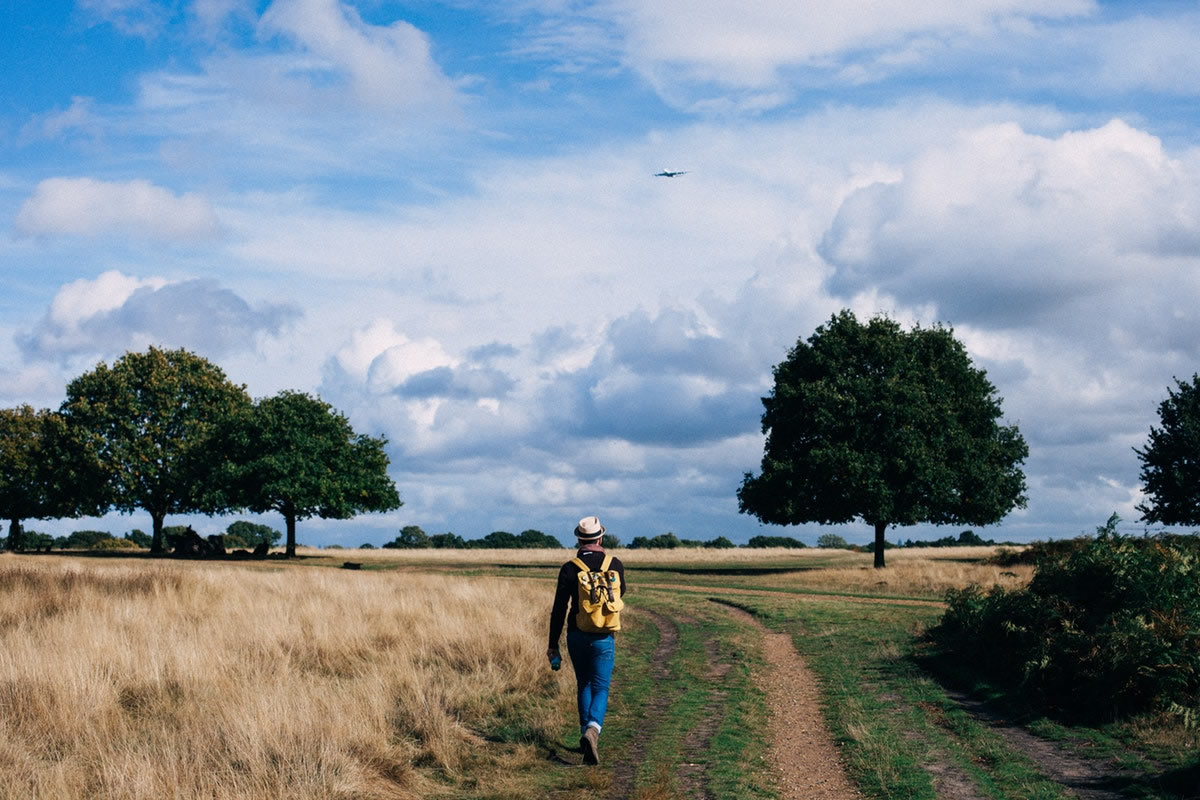 Getting outside, in the warming sun and under the bright blue sky, is so healing. There is a peaceful effect that the natural world has on us, which you've likely experienced. The expansive green trees, the flowing water, the open sky, and the rich dirt… just the mental images of these alone may provide a sense of calm, and perhaps a feeling of belonging in the wo...
In a society full of criticism, judgment and unrealistic standards for both men and women - we must remember to check in with what we want for ourselves. We must nurture our minds, our self-respect, our self-esteem, and our self-love. Often when people discuss these concepts, it is paired with "I don't know where to start". A good starting place is ...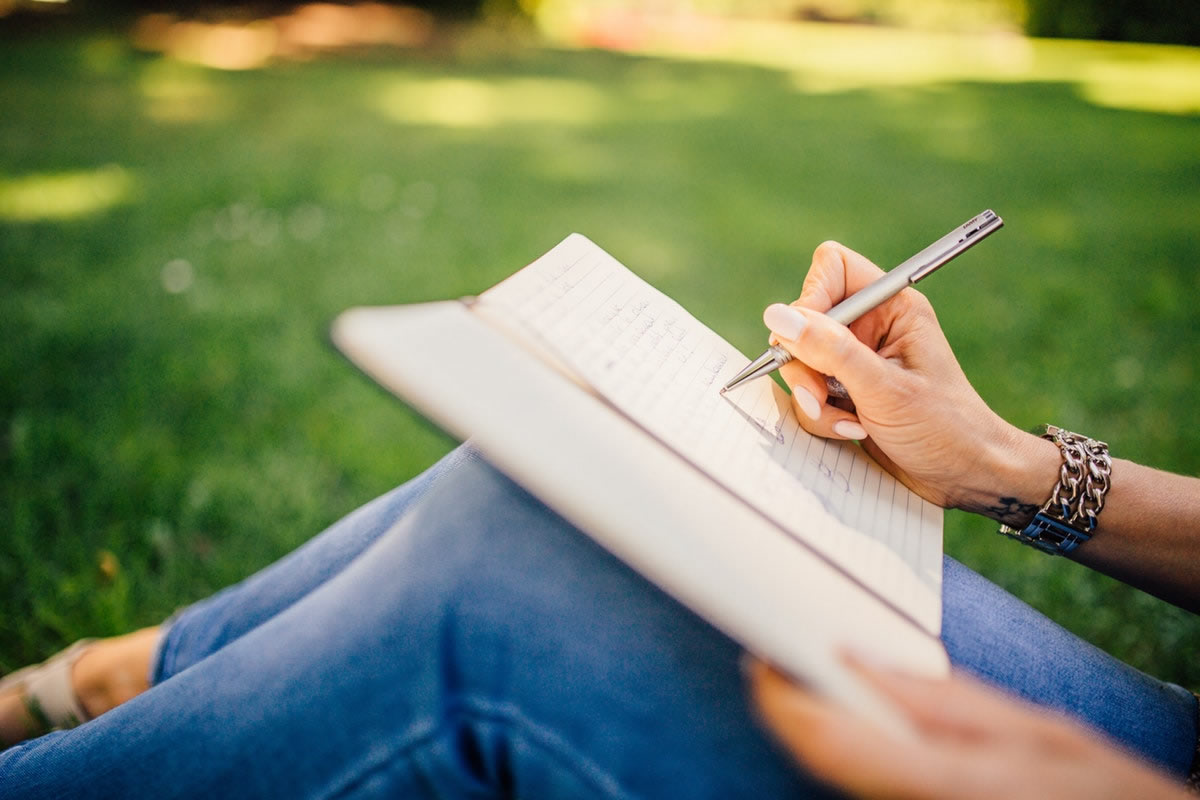 If you've ever gone to therapy before or know someone who has gone, there's a good chance that they owned a journal. This is probably one of the most stereotypical moves while you're in therapy, and while it can be tedious and very vulnerable, I'm here to share the advantages to utilizing one now while we're dealing with quarantine and COVID-19, b...
Mindfulness practice has been gaining traction within the past decade, as we have begun to understand more and more about the ways in which it works. Neuroscience and individual experience itself have both given way to a deeper awareness around the benefits of mindfulness in daily life. Mindfulness ...
How do you deal with anxiety from the unknown? There are so many things that can race through your mind when you are faced with anxiety from change, anxiety from job-loss, or anxiety from finances. During times of world or economic crisis or change, it is normal to feel anxious. Anytime something shifts you out of your normal routine, this can create feelings of anxiety, stres...
No two relationships are the same, and no relationship is perfect. Many people find comfort, solace, and love with their partner. However, this may not always be the case. Issues arise whenever you and your partner start to engage in negative behaviors consistently. This can cause a toxic relationship, which is a potentially dangerous situation. R...
Are you struggling with the death of a loved one? Did you recently suffer a loss in your life? The grieving process is one of the most difficult and challenging aspects of losing someone, and it is almost always something you can't prepare for. Whenever you are grieving, you may want to reach out for guidance from individual therapy in Orlando. Our ...
Many of us have habits that trigger anxiety. Over time, these habits can worsen and creative negative thought patterns. It is best to work on curbing these habits before they have devastating effects on your mental health. Anxiety counseling in Orlando can help you recognize these habits so that you can learn how to decrease these behaviors and cope with your anxiety.&nb...
Are you suffering from negative thought patterns, unproductive thoughts, issues in your daily life, or frequent worrying? Cognitive behavior therapy is a great way to help turn some of the negative thought patterns into positive messages. This can improve the quality of your lifestyle by ridding yourself of symptoms such as anxiety, depression, trauma, PTSD, and mo...
When you are riddled by anxiety, you may constantly question each decision you make, you may doubt yourself in multiple situations, or you may even avoid certain outings. Anxiety disorders are common in today's world, and they prevent many people from living to their fullest. With anxiety counseling in Orlando, you can work on coping strategies to help you live...
Are you constantly trying to manage your stress? Do you find yourself browsing the internet for stress balls, meditation techniques, and other methods that help relieve your stress? When stress rules over your life, you may want to consider individual therapy in Orlando to help provide you with coping strategies. Stress can hinder your ability to perform at y...
If you have been chronically unhappy lately, you could be wondering whether you are suffering from depression. However, it is important to know that being happy is different than being depressed. Often times, people confuse periods of sadness with depressive disorders. As a counselor in Orlando, we help many patients cope with mood disorders, such as anxiety,...
Taking care of yourself is critical in the improvement of your mental and physical health. Often times, it can be easy to neglect self-care and prioritizing your own needs. Life is typically busy, between stressful jobs, busy family life, and our consumption of technology. However, you still need to take care of your needs. This sometimes involves sacri...
Becoming a parent for the first time is a very momentous and profound experience that can have a life-changing impact on you as an individual, in your relationship and the entire family. Marriage counseling Orlando sees a rise in couples who seek help after becoming parents. According to a census that was conducted in 2010, an average of 4,247,694 babies are born every year in...
Solution-Focused Brief Therapy (SFBT)
What is SFBT? Solution-focused brief therapy is an Orlando counseling approach that can help individuals dealing with anxiety after a life change, relationship sin need of repair, and entire families dealing with a variety of mental health concerns. Overall, SFBT can assist individuals in improving their quality of life by focusing on the organic and natural strengths that...
DBT is a behavioral activation therapy, similar to CBT and even uses practices and techniques from it, but taps into a different perspective and theory. A DBT trained therapist at Orlando Thrive Therapy can help assist you by teaching and educating you about skills of validation, mindfulness, strategies to change ineffective or destructive behaviors, and showing your...
Each New Year brings time to reflect on your high points, your achievements, your losses or weaknesses, and your ability to sustain goals you made over the last year. With this reflection, it is important to maintain a positive attitude that will allow for improv...
CBT, or Cognitive Behavioral Therapy, focuses on overcoming negative thoughts that prevent you from being your best self. Negative thoughts can lead to limiting behaviors. Behaviors that are based off of fear or anxiety prevent you from achieving personal or prof...
Cognitive behavior therapy is a great way to train your brain a new way of processing information, learning new things, and interacting with the world. During your time with a counselor, you will be able to focus on the mindfulness with the intention of better un...
Have you been struggling with your self-worth or self-awareness? Have you found yourself suffering from the symptoms of anxiety or depression and avoiding social situations? These are all great reasons why you should consider individual therapy in Orlando. At ind...
Anxiety can be a crippling feeling that leaves many people afraid, immobile, or isolated. This may stop people from living their lives, whether they become intimidated by normal social situations or they underperform in their jobs. The many negative effects of an...
When you start out each new year, you likely tell yourself that this is the year you are going to meet all of your goals. As time passes, however, it is easier to forget about those resolutions you set out to follow on the first of January. As specialists in indi...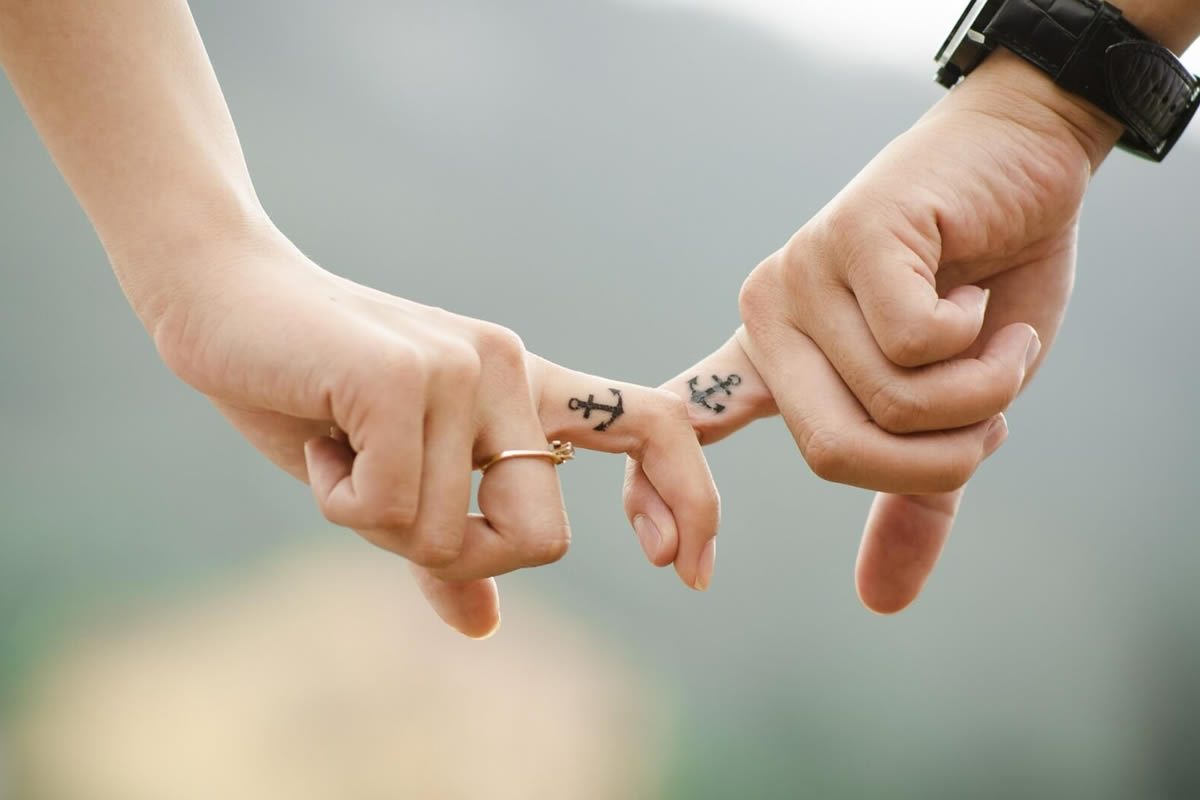 Relationship counseling is a very important goal to add to your resolution list if you are having relationship trouble, but even if you are not. Putting your marriage or relationship goals as a top priority offer many benefits. Relationship counseling is helpful ...
Considering seeing a counselor in Orlando for anxiety or stress? There are many things that can have an effect on your mental health while living in central Florida. Talking to a counselor in Orlando about anxiety, depression, and stress can help you determine wh...
Anxiety relates to deeper human emotions than simply feeling anxious. For example, shame is a human emotion we often give very little attention to but which causes a great deal of anxiety. Shame has a very influential role in how we interact with ourselves and th...
Relationships are hard work. When you are committed to make it work with your spouse or significant other, you will likely exhaust every option to make sure you find a way to work. Relationship counseling has become much more popular and common in recent years, for it aims to help many couples through tough situations. Relationship counseling can be extremely effective w...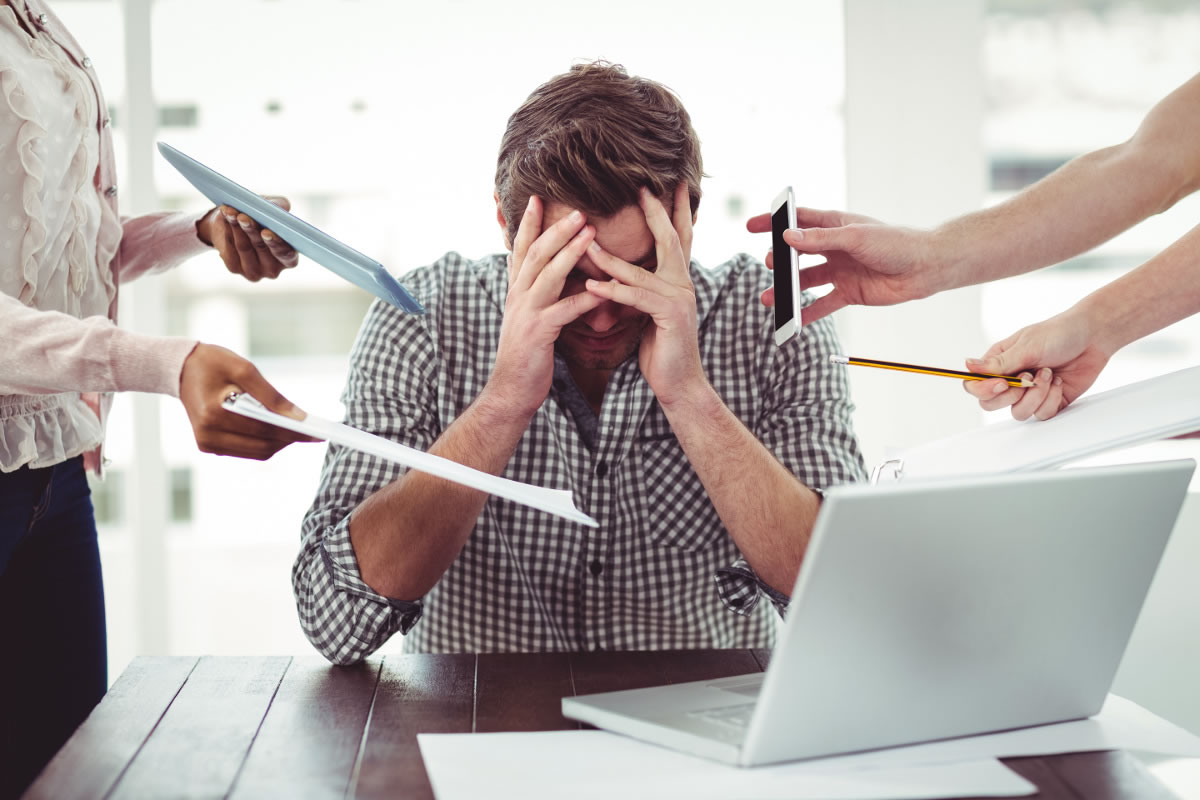 When someone suffers from anxiety, they can have a difficult time coping with simple, everyday situations. Anxiety can not only hinder someone's performance, it may also prevent someone from participating in the first place. As specialists in anxiety therapy in Orlando, we at Orlando Thrive Therapy help our clients cope with their anxiety so they can have a successfu...
Shame can be defined as the breaking of an interpersonal bridge or as the belief we are flawed in some way that deems us as unworthy of love. This is an emotion as well as something that happens within our bodies, promoting a physical response. ...
Orlando counselors use a variety of mental health resources to help during the therapy process. These can range from making suggestions that include a specialized therapist or counselor, exercise plans, local support groups, or life coach's. What happens wh...
As part of the feeling and experience of shame, we reach the topic of sexual shame. These two things are highly connected due to the concept of vulnerability. Sexual shame is very common in couples in today's world due to the way in which we connect with ou...
In the early stages of mental illness, it is hard to both understand and accept the way in which it affects you. In your mind, you've been able to cope with your entire life or maybe it hasn't affected you since you were a child. Everyone's timeline with mental health is very different. While many theorists agree that it forms in our childhoods, as does the w...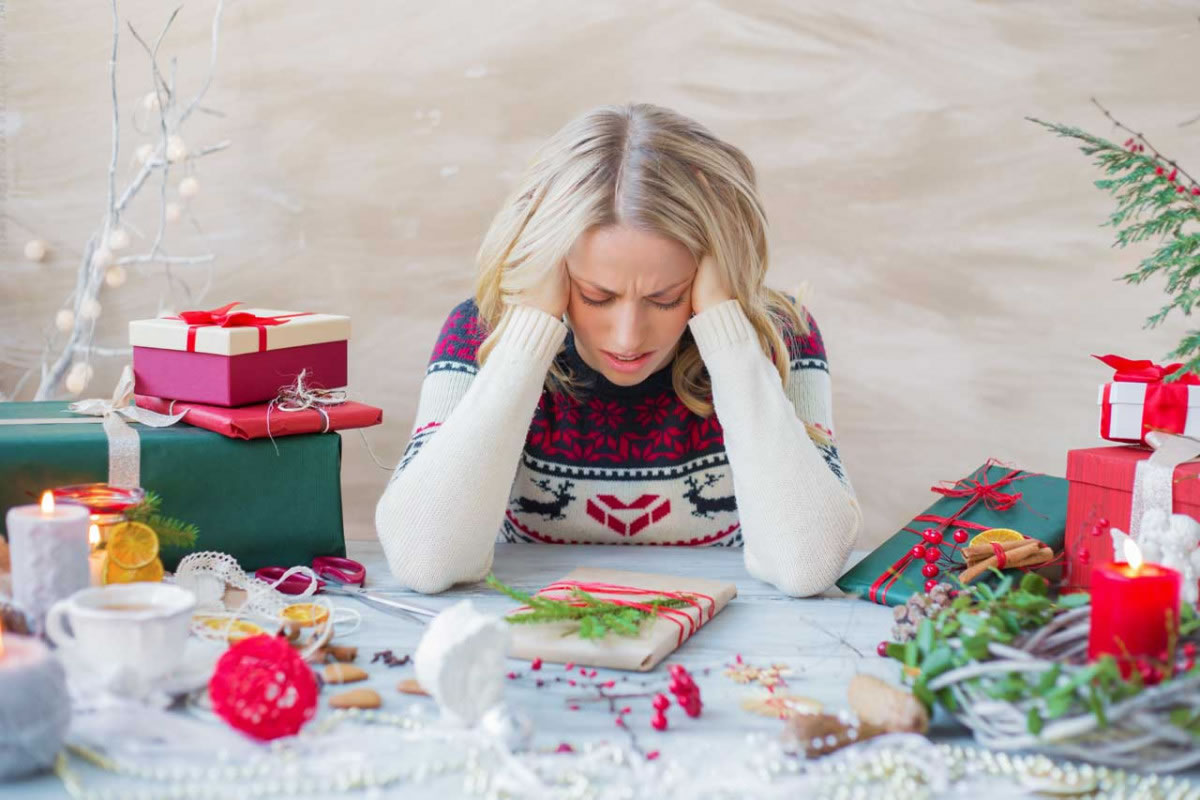 As 2019 is coming to a close and the holidays are amongst us, it's important to pay attention to your holiday stress level. As an Orlando counselor, my goal is to help you remember how to take care of yourself when the holidays feel like they bring more stress than joy every year. FAMILY HOLID...
As mental health therapists, we are trained on how to connect with our clients in counseling, increase comfort, and find way to guide the therapy session based off of your input as the client and your presenting problem. However, each and every therapist has thei...
The umbrella of mental illness is filled with various kinds of people, with different diagnoses, and quite possibly opposite ways of coping. Though this may differ from person to person, we do share a mutual understanding of how emotionally and physically taxing ...
Whether you are going through a tough time, faced with a difficult decision, battling low self-confidence, or simply just need a little help to focus, you may benefit from a life coach. Life coaches are experienced and trained therapists that help individuals get...
Are you and your significant other considering relationship counseling? Are you wondering whether it will be worth your time or whether it will work? Whether you and your significant other are trying to strengthen your relationship, repair damages done, or improv...
I feel happy. I feel sad. I feel anxious. I feel angry. I feel disrespected. I feel empowered. Do you feel any of these things right now? If so, remember your feelings are valid and that they matter. The...
Life Counselor Orlando services are taken to another level when you work with experts in anxiety, relationships, or lifestyle coaching. Life Counselor Orlando options are not all the same and spending time finding the right fit is very important. More and more in...
Work anxiety is a common issue that many young professionals are experiencing today. Emotional problems that young professionals face today are often related to increased work demands or pressure to succeed. Feeling the emotions of anxiety or depression can be sc...
The simple truth is we all get anxious. Everyone feels anxiety in different ways. One person might feel it in their stomach while another feels it in their head. Feeling anxious about job performance or having anxiety after a recent break-up feels the same in the...
Or are you? When you think you are having anxiety for no reason maybe you think your anxiety "came out of the blue." You may have thought you felt fine, then suddenly got anxious about nothing at all. This is a very common experience! Anxiety therapy ...
Relationship therapy near me opens the search for a therapy that is centered around a couple's interpersonal dynamics. A relationship expert is qualified to help you because not only are they a licensed mental health counselor, but they are also trained spe...
Cognitive behavioral therapy Orlando is the most effective therapy for treating anxiety. It is a therapy technique that does more than just highlight problems in your life by "talking" about them. It uses psychotherapy along with mindfulness to create...
Everyone will experience feelings of stress and anxiety at some point in their life. Whether you are anxious about a deadline at work, or you are stressed about a big life decision. However, there are instances when stress and anxiety can become so severe that th...
The stigma surrounding therapy is slowly fading away as more couples are realizing the benefits of therapy for themselves and for their partners. More couples are regularly engaging in relationship counseling sessions to promote growth and empowerment in their re...
What is ACT? Acceptance and commitment therapy is a therapeutic approach utilized to help individuals with any range of mental health concer...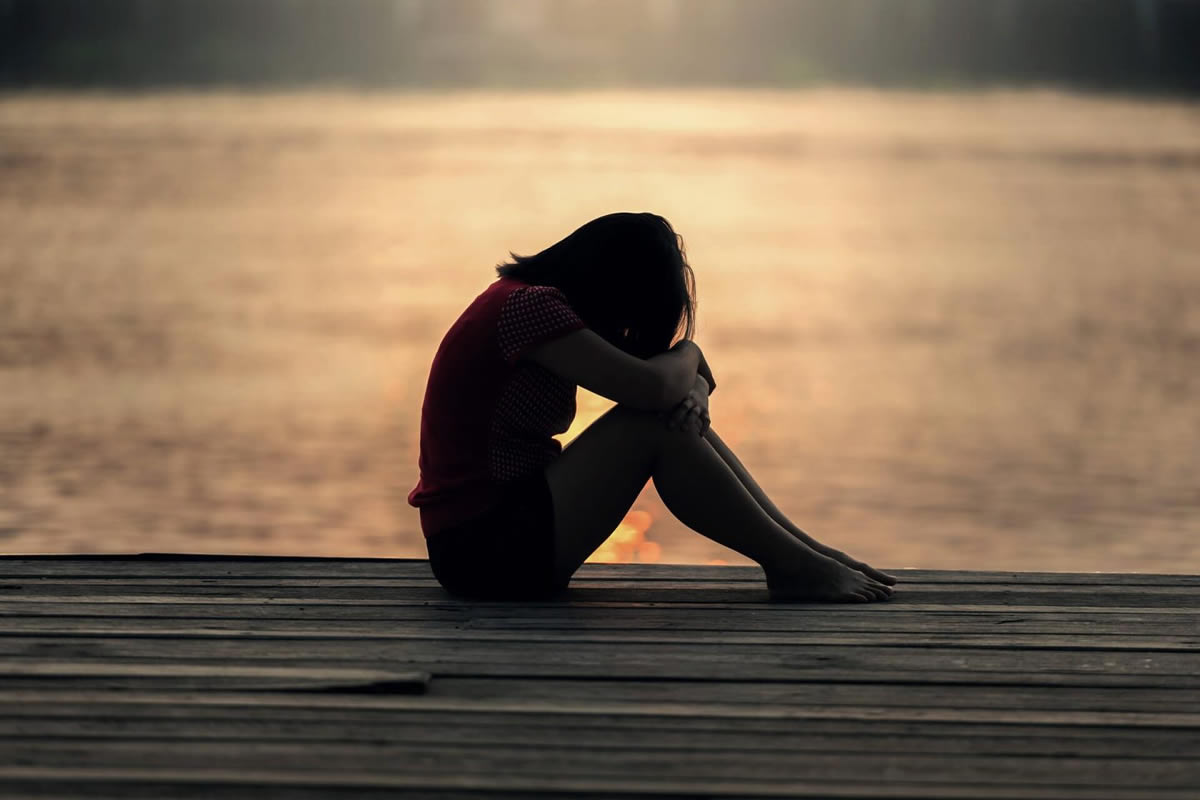 To some this word is more anxiety and stress-provoking than others, but it is something in our lives that is inevitable. To fear change is to fear life itself. As a mental health counselor in Orlando, learning how to cope with change is one area therapy sessions ...
Have you ever noticed a pattern or cycle of the way you think? As a counselor, I see thinking traps my clients get stuck in all the time. My job is to teach them how to break negative thinking habits so they can overcome barriers. Specifically, I am ref...
Having convenient access to therapy and counseling is a top consideration when looking for help with personal problems. Individual counseling services Orlando are not all created equal. Whether you are trying to find a therapist for help with relationship issues ...
Most couples have dreams of the things that they want to accomplish after retirement. While some couples get to live out their dreams, many couples spend the last months or years dealing with a terminal illness. As the spouse watch their dreams fade, and their ba...
If you have just had your last child leave home, then you may be in for a complete overall of your own life. The days of hauling them from one activity to the next and helping them earn top grades may be over. You can definitely take pride that you raised an indi...
Three ways it can help
Relationship Therapy Orlando might be your last "all-in" attempt to save your marriage or relationship. My advice is that you make sure you take this seriously. If your marriage is at risk of divorce or your relationship has had more downs than up's and you aren't ready to throw in the towel, then this next step shouldn't be taken lightly. Finding...
Counseling in Orlando
Dear Diary, If you have ever been In anxiety counseling or have known someone who attended, we are sure a therapist has at some point recommended the utilization of a journal for cognitive behavioral therapy, or for recognizing and keeping track of their symptoms. A journal is a tool with a wide-range of advantages. This is a tool us counselors in Orlando like usin...
How to Practice Gratitude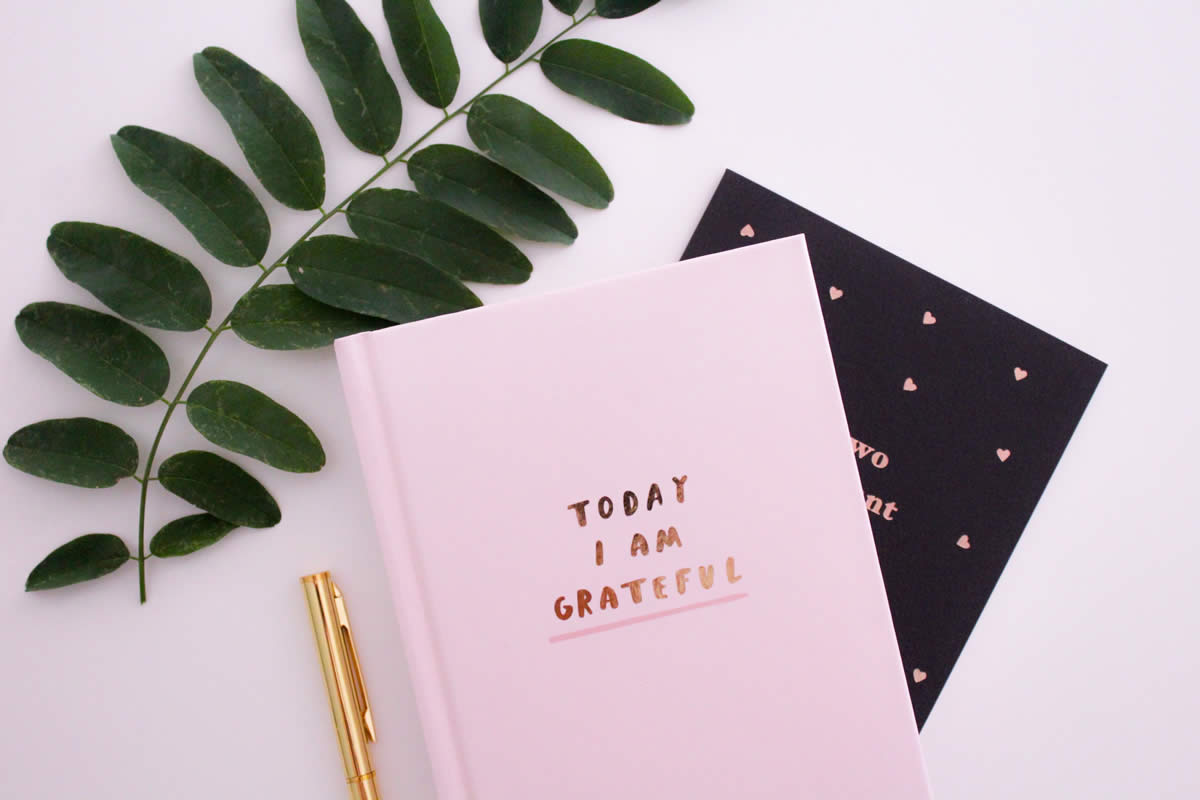 In a world full of madness, pain and suffering surrounding us, it can be very hard to view life and living in a positive manner. Whether the pain is our own, those we care about, or the understanding of pain that isn't our own but impacts people both different and similar to us. The question always arises, "what's the point?", "what can I do to make a di...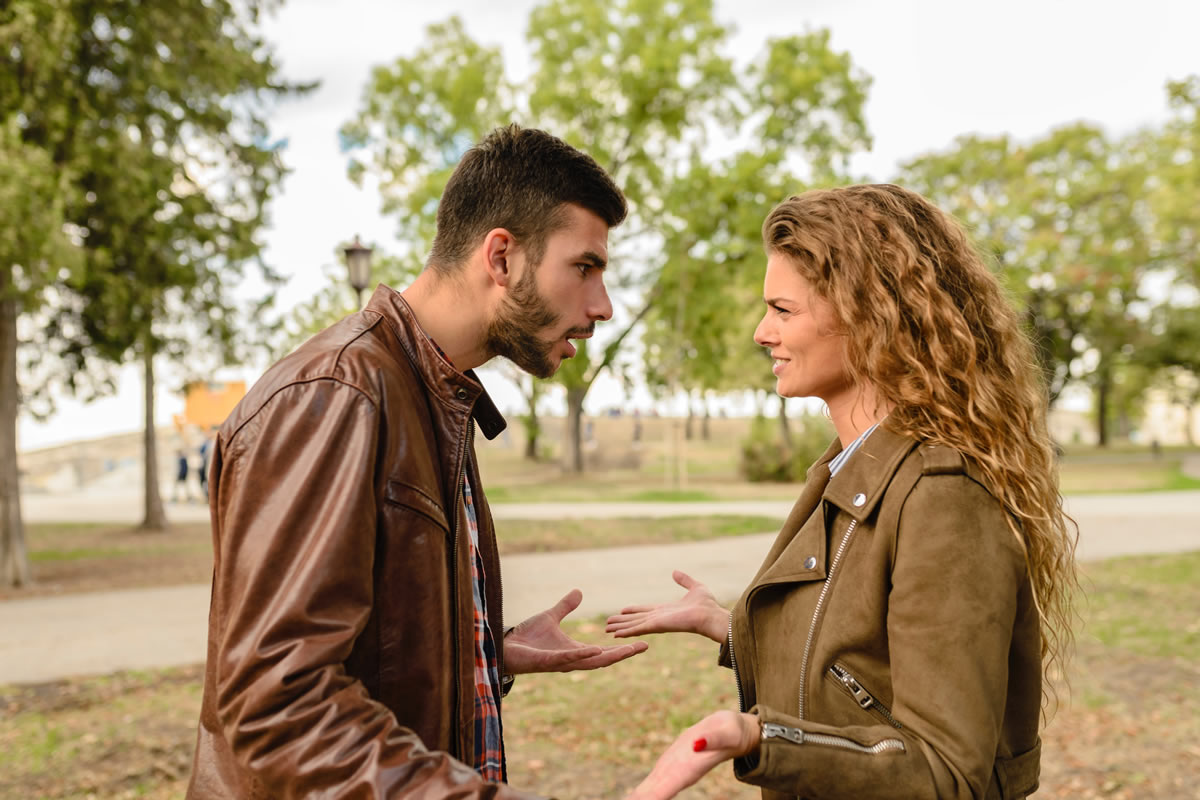 Many people have trouble handling their anger. When it is not dealt with efficiently, it can damage work and home relationships. Being angry most of the time also can damage your physical health. If you are not able to control your anger, then you may end up hurt...
Approximately 34.2 million Americans have provided unpaid care for a person who is 50 or older in the last year. While almost half of those people care for someone with Alzheimer's, there are many different reasons that a person may find themselves in a car...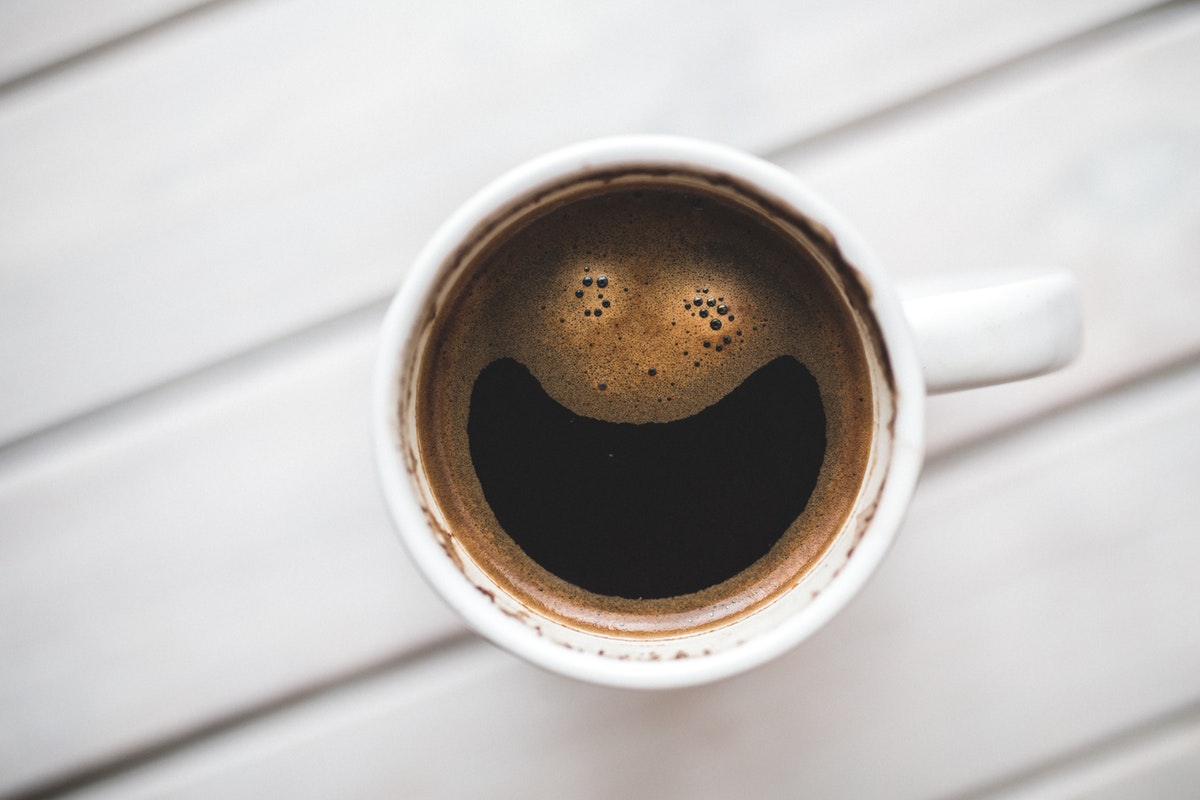 Do You Use It Daily? No, not cocaine, not marijuana, we are talking about caffeine. This is the most used, and perhaps abused drug in America. While there are seemingly noticeable positive effects from the use of caffeine there are drawbacks too. Like any other drug, you can become addicted to caffeine. Even the DSM-V, used to diagnose mental disorders, r...
OVERCOMING THE EFFECTS OF STRESS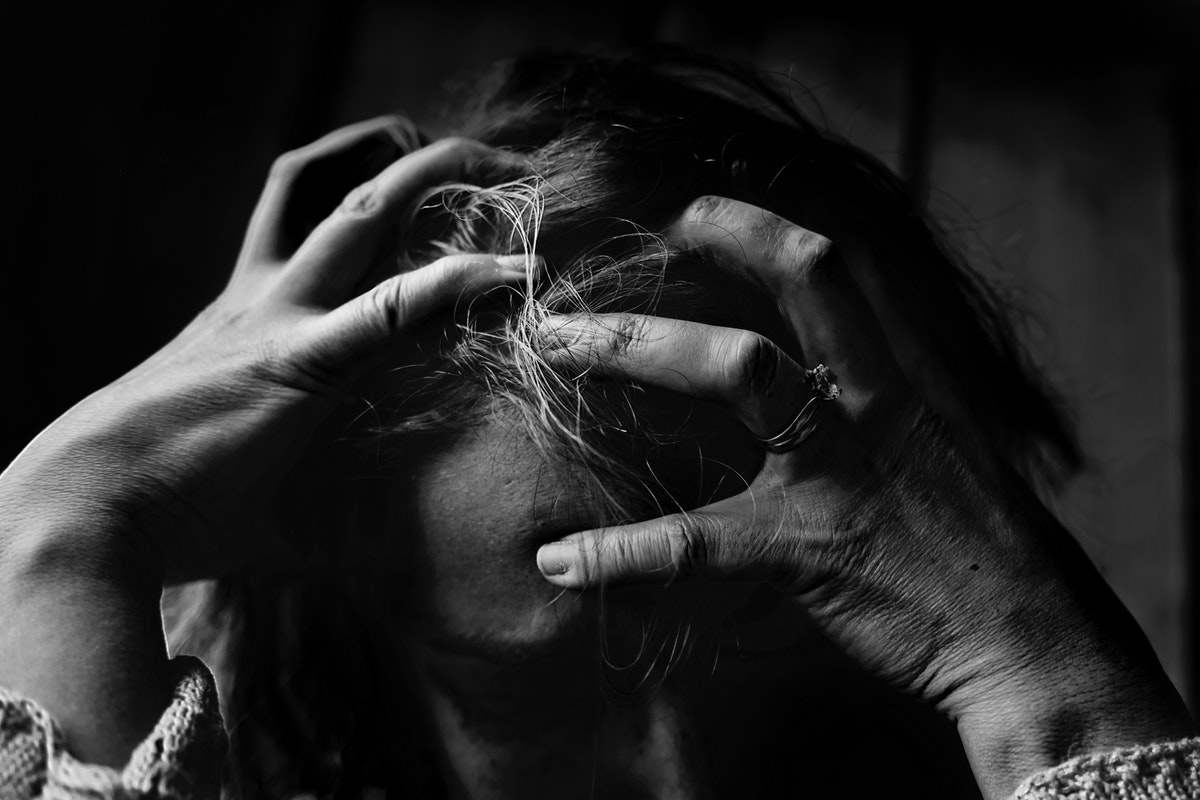 Counseling Orlando focuses on helping clients with their mental health issues. This can range from how to stop anxiety attacks, to a couple avoiding divorce by seeking marriage counseling, to helping professionals develop a better work-life balance. The issues can also be more deeply rooted, such as post-traumatic stress, to trouble with self-identity or self-advocacy, to help...
TOTAL WELLNESS APPROACH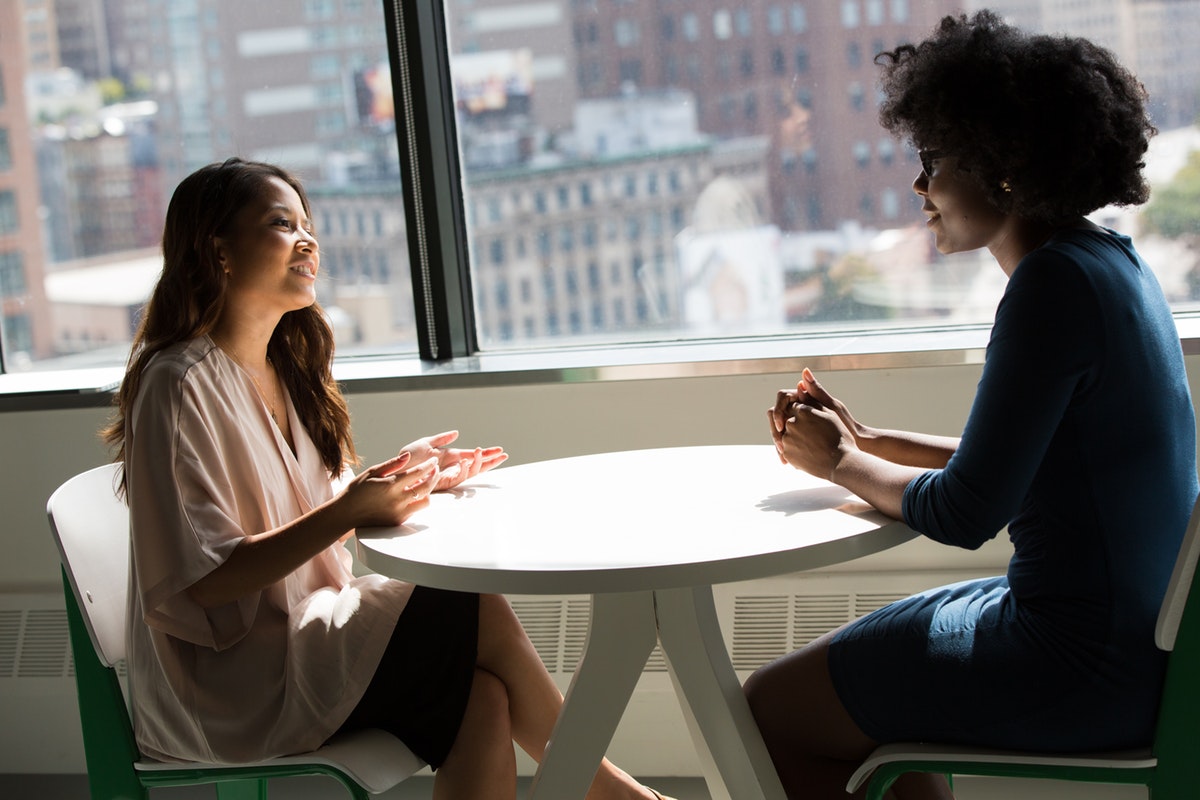 Life Counseling Orlando and using life coaching for health instead of medical interventions. Are you dealing with mental health issues that cause symptoms that are difficult to manage? This could range from anxiety causing panic attacks, depression causing low motivation or lethargy, or stress or work-loads creating physical tension in the body causing pain.&n...
Individual Counseling Orlando
In this two part series, I am educating those new to individual counseling Orlando issues, and new to getting mental health help, on how to better care for and support those suffering from mental illness. In this article I will be focusing on anxiety disorders and those who suffer from them. Consider this a mock Anxiety for Dummies, Mental Health Counselor version. ...
Individual Counseling Orlando
In this two part series, I educate those curious about individual counseling Orlando and new to getting mental health help, on how to better care for and support those suffering from mental illness. In this article I will be focusing on anxiety disorders and those who suffer from them. Consider this a mock Depression for Dummies, Mental Health Counselor version. ...
Orlando Counselor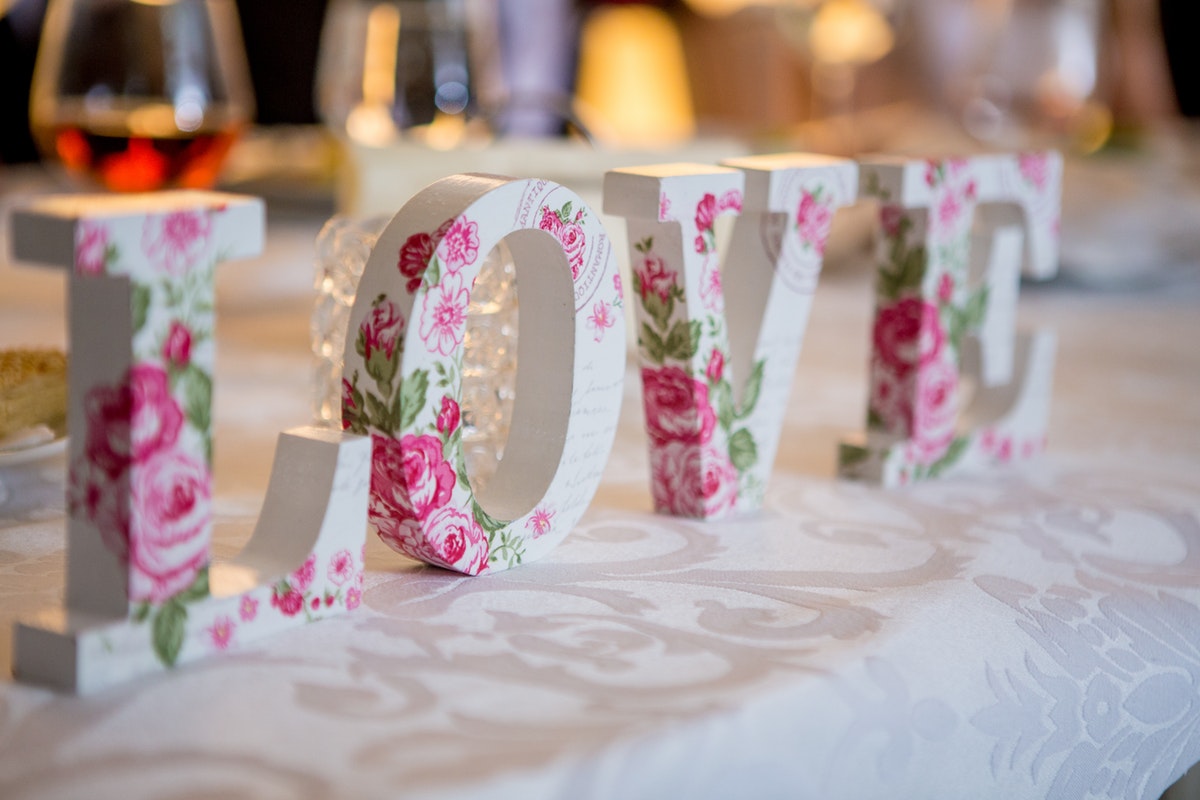 As an Orlando counselor I hear from clients quite often who struggle with love. This can vary from a range of trying to navigate relationships or how to act when they feel love. This raises questions for me on what "love" even is. There are so many common quotes associated with the word "love." We have all heard them before: &quo...
Orlando Counselor Advice
When you read the title of this article, did someone in particular come to mind? As an Orlando counselor, I often help clients identify the health of the relationships they have in their lives. By weighing out the cost and benefits of friendships, relationships, and family, you can determine if some of those interactions are potentially toxic. Ask yourself these que...
Self-Esteem Exercises You Need To Start Today
The way in which we speak to ourselves and inner voice determine a lot about our mood, our self-image, our confidence, our mental health. If we can't be nice to ourselves, how can we believe it when others are nice to us? In general, we all have flaws. Take away the Instagram posts, the perfect relationship, the corporate job, and what do we have - just you. How do you fee...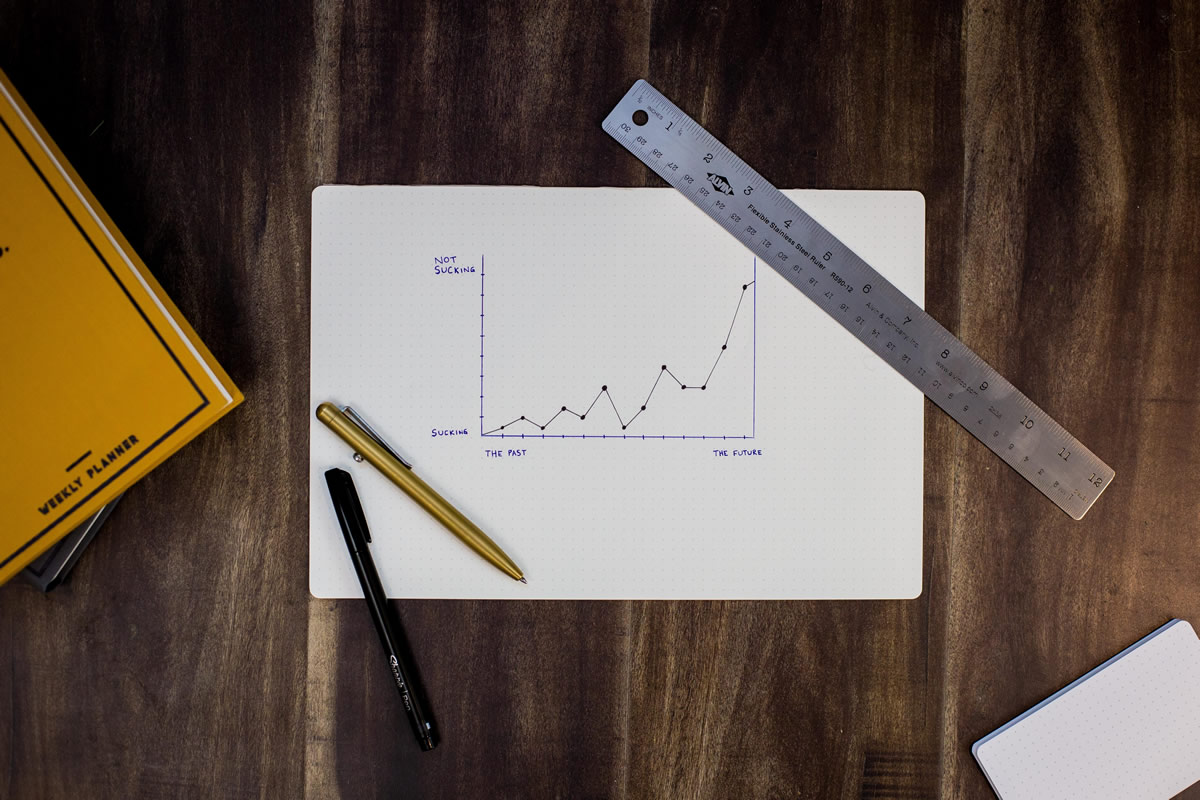 In mental health counseling and therapy, one of the main starting points for any counselor at Orlando Thrive Therapy is to formulate goals with our clients. A goal is something that we aim to pursue, derived from ambition, success and value. Goals can be as simple as "I want to get six hours of sleep every night," or as complex as "I want to be a better decision...
How To Get Out Of Your Comfort Zone
There comes a time in many of our lives where we crave change. Whether it is a new job, new home, new friendships, new romances. All of these promote a change of scenery which comes at a price. In my personal experience, navigating a life change can be both positive and negative. We approach new experiences sometimes already assuming we are an outcast, which is a harsh feeling...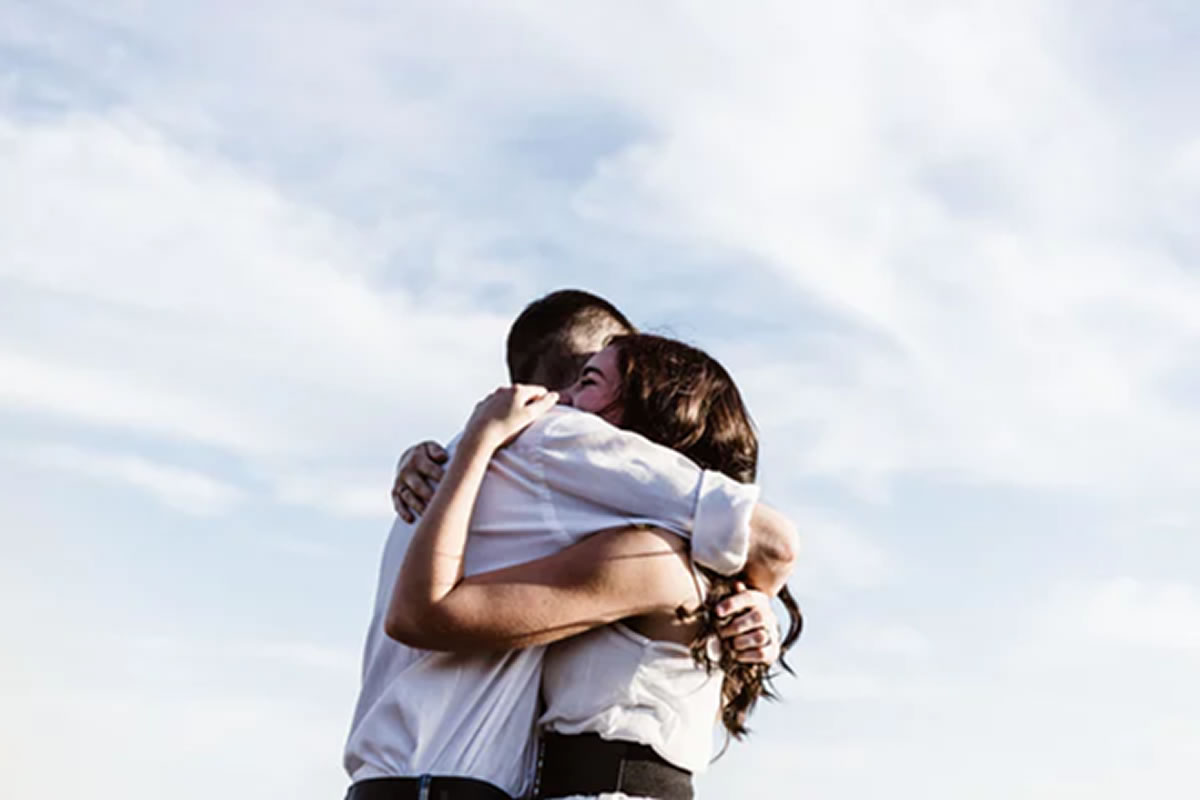 Fair fighting, sounds like an oxymoron, right? The truth is that every relationship will have its ups and downs, and every relationship is different. However, establishing ground rules or boundaries in the relationship when handling disagreements is a great way to ensure respect and communication between you. We all have different communication styles, originating from our fam...
Orlando Mens Therapy is the best way for a man to gain professional guidance with any issue. All too often men silently try to handle their problems and shy away from mental health treatment. Being a man and asking for help can be a struggle. Men deal with emotions just like anyone else, but it can be embarrassing to talk to family or friends. A licensed mental health counselo...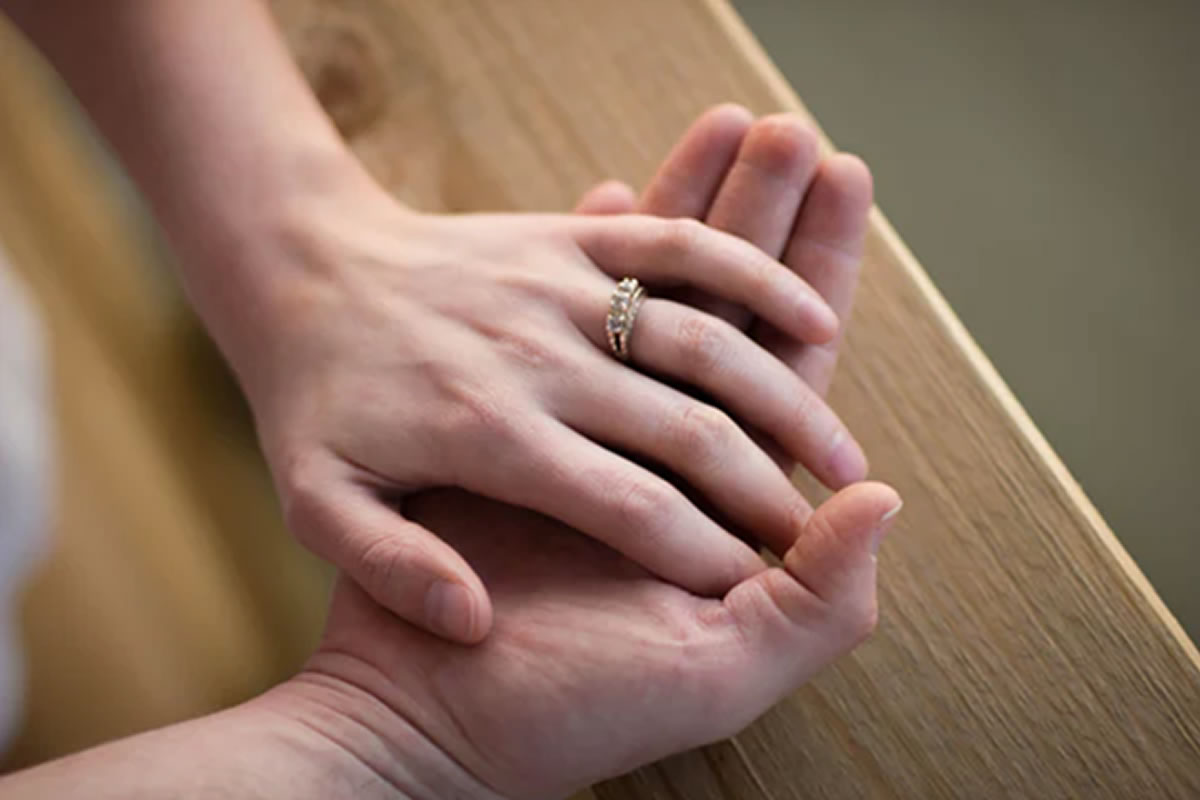 Asking for relationship help is hard. Couples may hesitate to seek guidance from a licensed mental health counselor in Orlando. Seeking help for therapy is the first step towards finding out the ways that your marriage can be saved. The second step is knowing where to start to look for help with marriage issues. Finding the best marriage therapist should be based on a few main...
How To Stop Anxiety
Anxiety is one of the leading reasons people seek help for mental health or physical issues. Anxiety is a by-product of stress. Most people do not know how to recognize the early signs of stress and become negatively impacted by anxiety. This can range from mental fatigue or irritability to panic attacks. Anxiety therapy and CBT are proven techniques that can help reduce stres...
Everyone reacts to the death of a loved one differently. Each time that a loved one passes away is a unique experience. If someone that you know has just suffered a death, then here are some things you might want to keep in mind. ...
Almost everyone feels occasionally pressured to do things for someone else that they would prefer not to do. Some people find themselves doing so many things for other people that they never take time for themselves. When they have finally had enough, then they feel guilty for telling someone no. It is vital to take time for yourself, or you will get worn out and be worthless ...
Almost everyone experiences distorted thinking at one time or another. Simply put, distorted thinking can be defined as negative thought patterns that fuel negative emotions. While they are very common, the trick is to recognize when you are experienced distorted thinking so that you can change the way that you are thinking. Here are some common examples of distorted thinking ...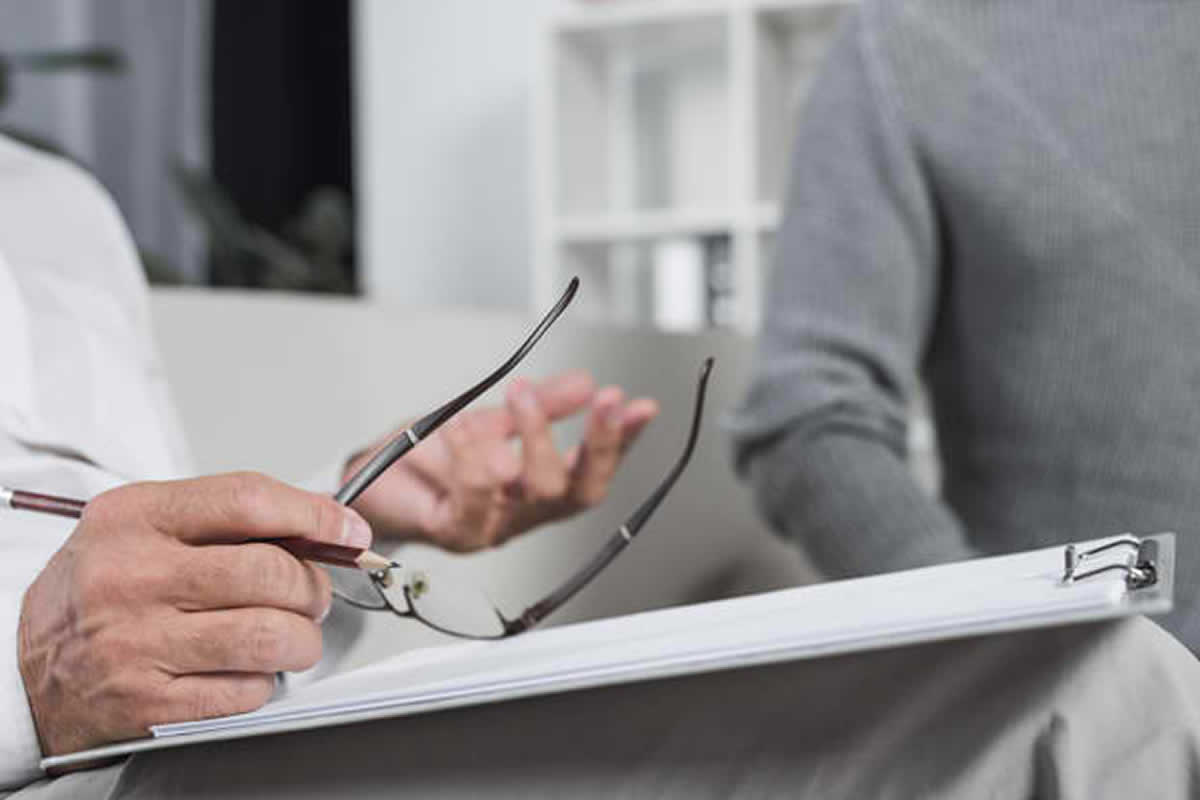 Many people refuse to seek individual counseling when they may really benefit from it because they have tried it in the past and it did not work for them. If you are one of these people, then your counselor may have been trained in a counseling theory that was not right for you. Therefore, you may still benefit from individual counseling in Orlando. Learning to recognize the m...
Existential Counseling As human beings, we are meaning-making machines. We seek out meaning about our trauma, broken relationships, loss, and inadequacies. Existential counseling in Orlando is a theory utilized by many therapists. It is concerned with the dilemma that humans are meaning-seeking by nature, however, we live in an inherently meaningless worl...
Seeking Mental Health Treatment You know how important it is to look after your physical health. For example, if you break an arm, you'll probably go to the doctor right away. But what about mental health? Oftentimes, individuals neglect their mental health for various reasons. For one, it may not be as obvious that something is wrong because you can't ...
Conscious Uncoupling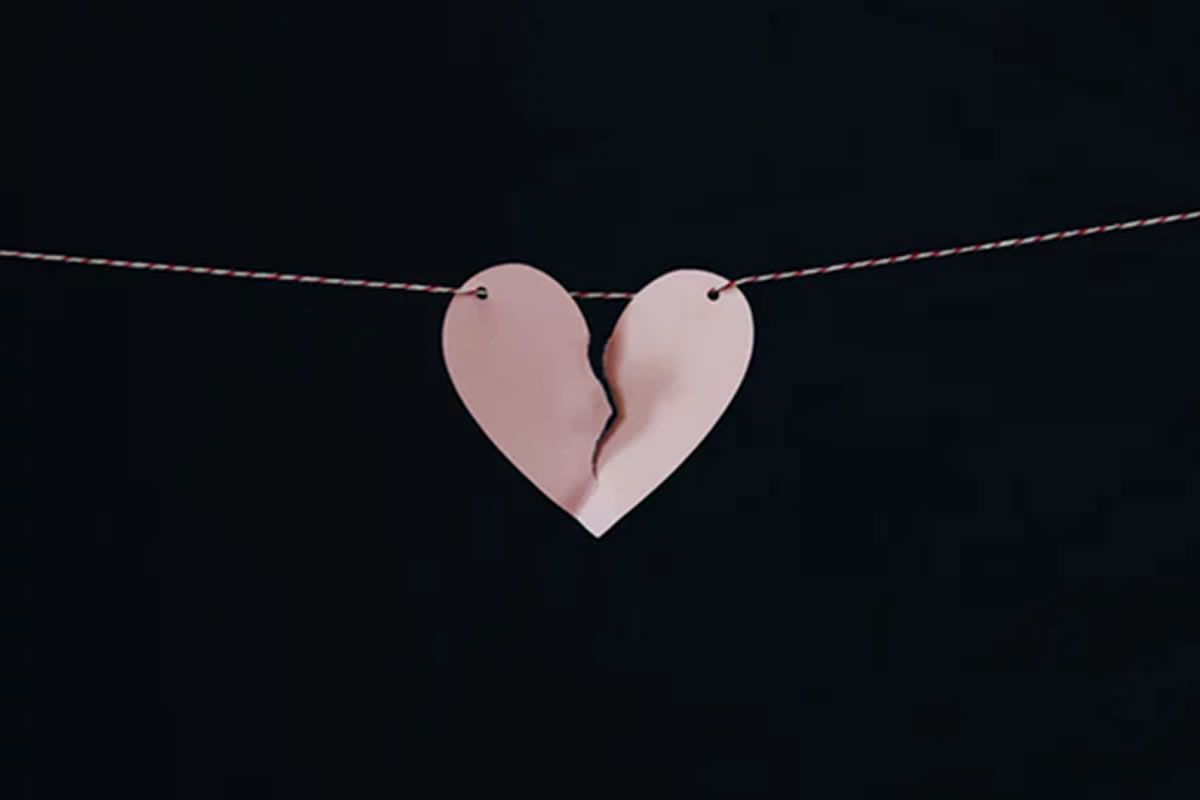 Divorce counseling in Orlando is an alternative to the typical break-up and paves way for conscious uncoupling. Going through a divorce or a break-up causes anxiety and sadness like you have never felt before. When you first got married or into a relationship, you probably wished you had a manual for how to navigate things. The same is true for what to do when a relationship e...
Overcoming The Myth Of Willpower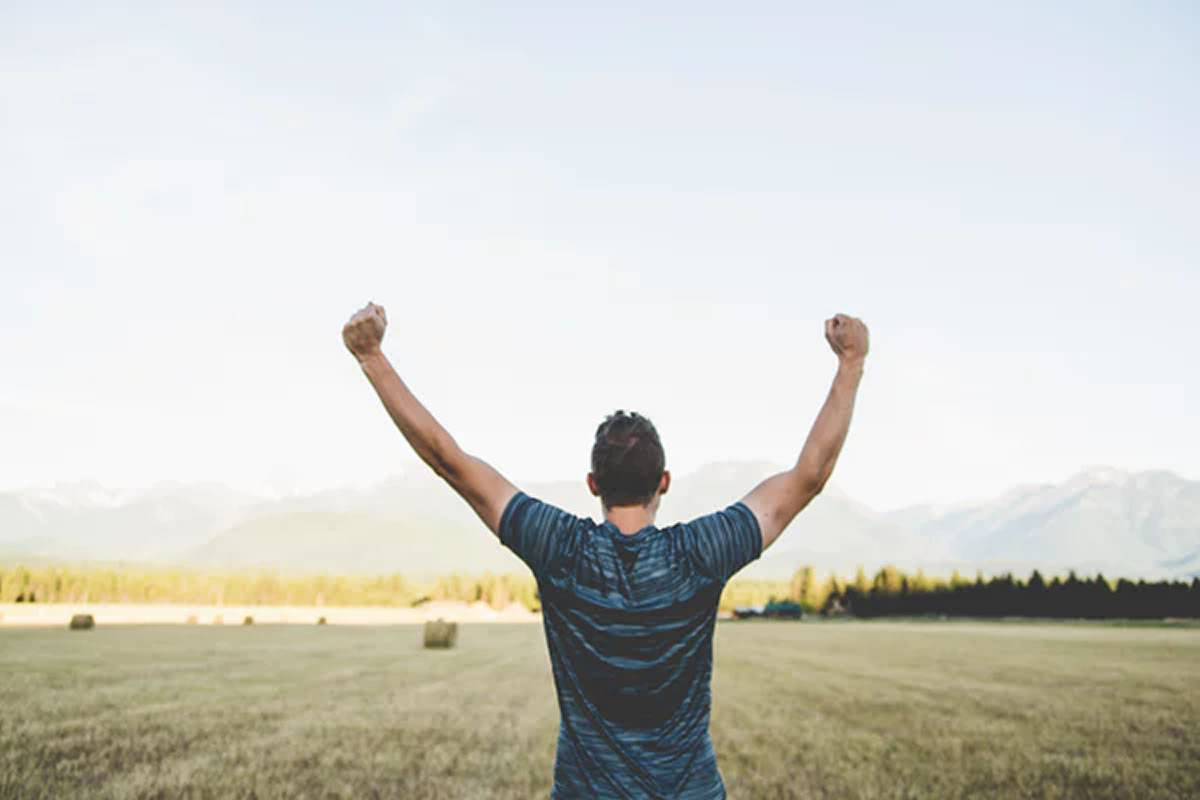 How many times have you started something and then failed? You have the best intentions and you set it all up right, but you just couldn't stay the course. Maybe it was a diet, sticking to an exercise plan, learning a new language, paying off debt, etc. When you don't succeed, you question your willpower and think you are a failure. Is it really your fault or are y...
The 8 Steps It Takes To Find Happy
Why is happiness so elusive? Happiness is like a flower. You must tend to it with the right amount of water and sunshine for it to grow. It can often be mistaken for an effortless state of contentment, but in actuality- your happiness requires work. Unfortunately, there is no quick-fix. Counseling in Orlando offers support and strategies to help you achieve happine...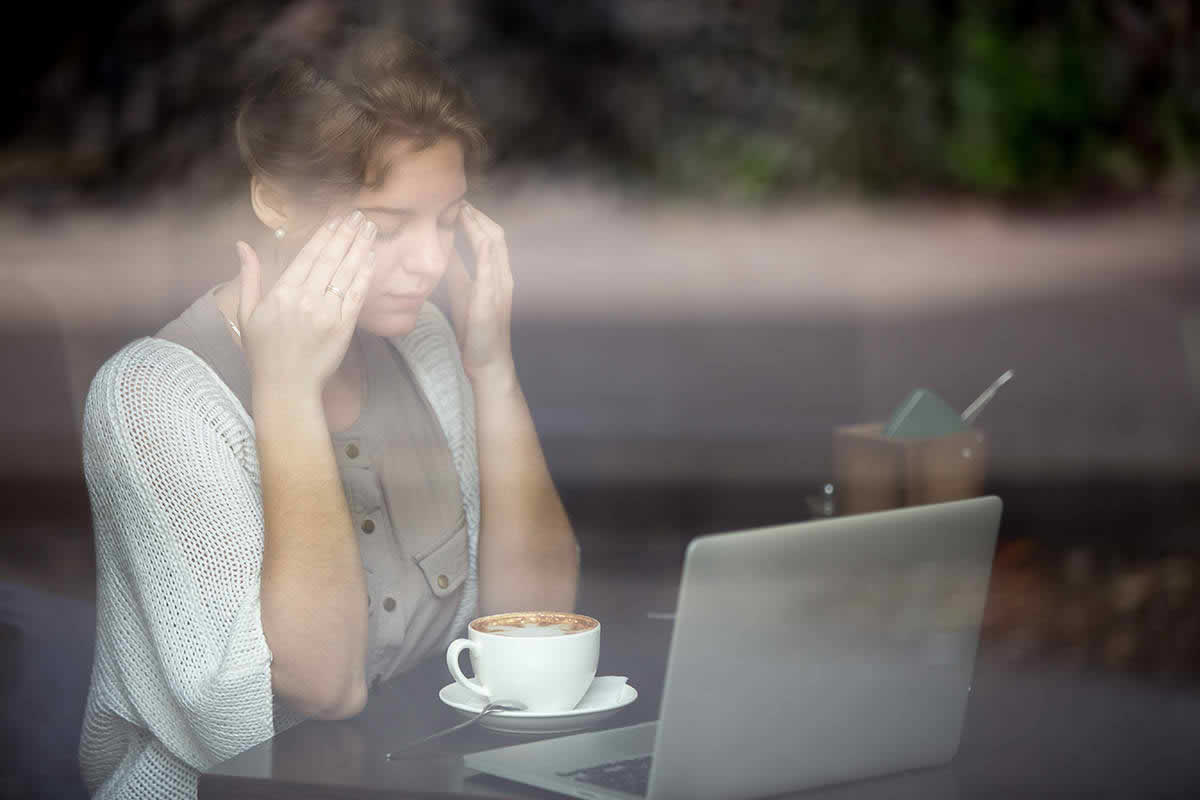 Have you ever walked into your home or apartment and smelled something rotten? You start looking high and low for its cause because you cannot wait to get rid of it. Many people experience stinking thinking. Yet, instead of getting rid of it like finding its source and getting rid of it in their home, they allow it to take root and grow. Here are some examples of stinking thin...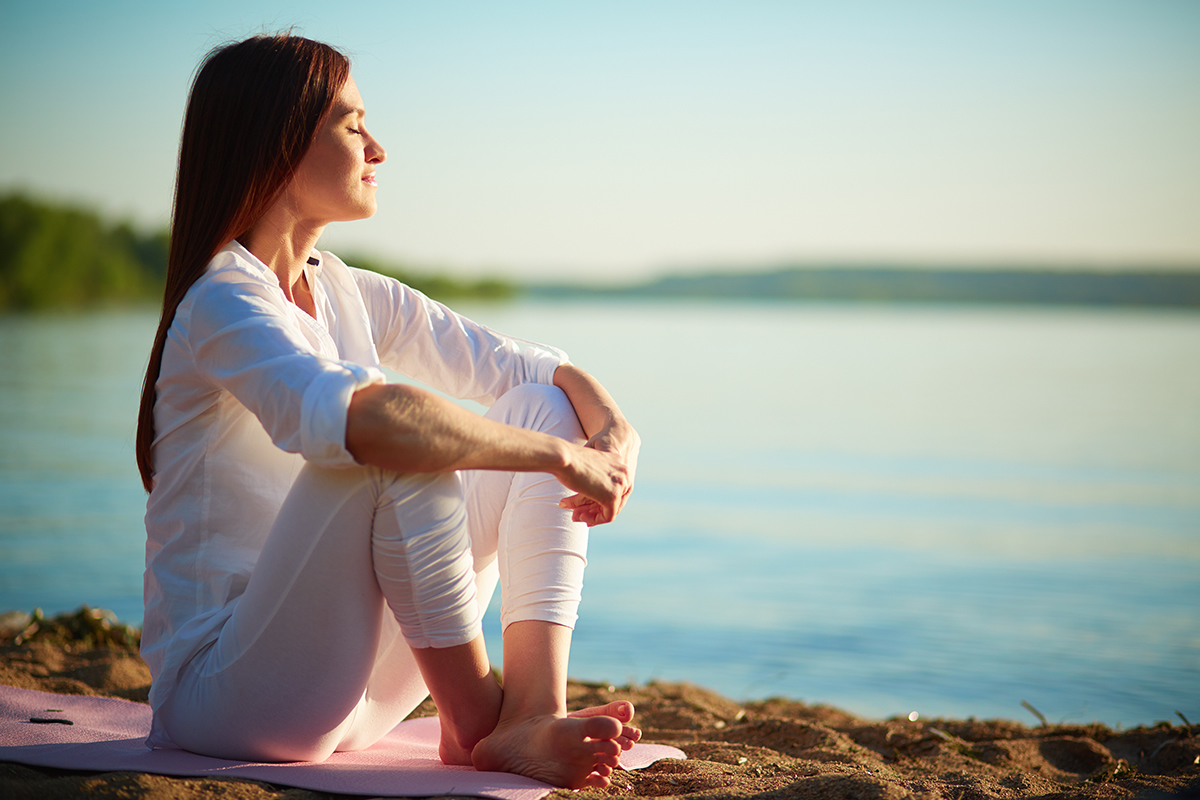 When you were little, you got up each morning with an imaginary sign on your chest that said I am Lovable and Capable. In the beginning, you replaced the sign every day as you tumbled through life. Over time, however, it got harder to replace the sign. Then, slowly, you found it nearly impossible to tape the sign back on every day. Finally, you stopped because you no longer be...
Core Belief Exploration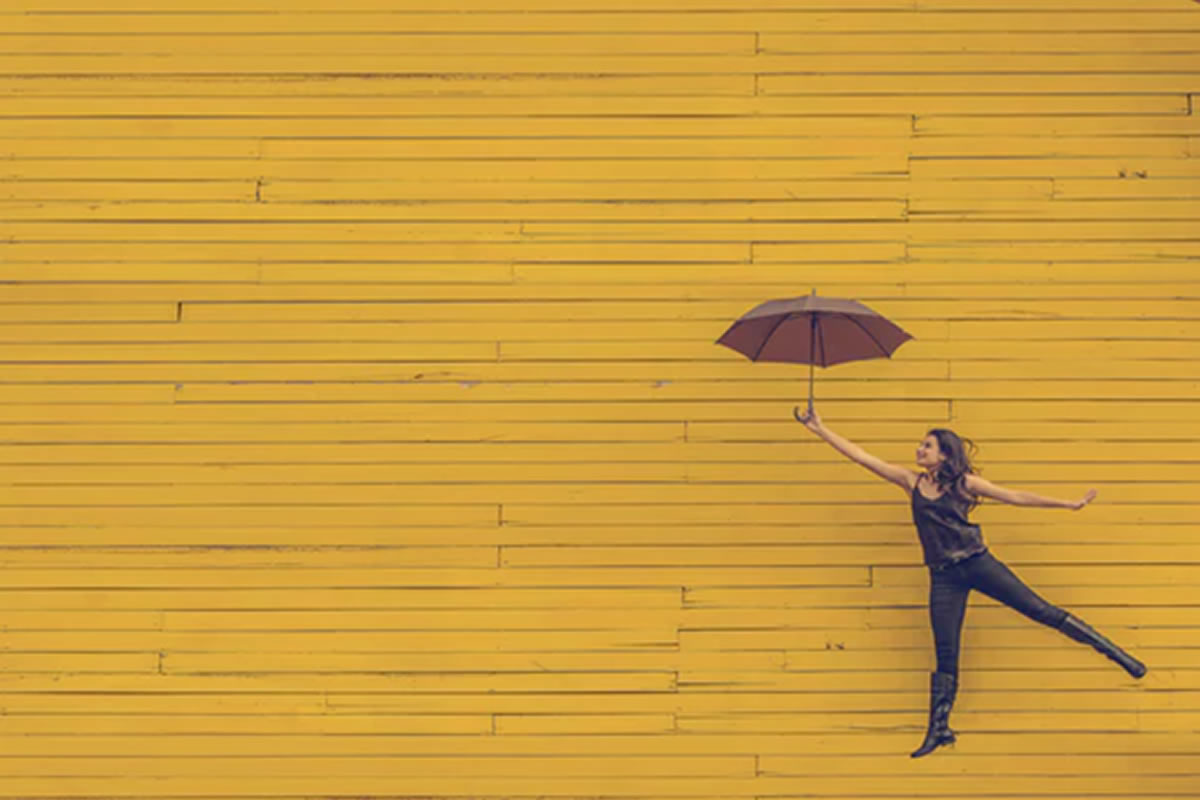 Individual counseling Orlando brings self-awareness and uncovers mental roadblocks. One way this happens is by examining your core beliefs. You would be surprised how these beliefs impact how you view yourself and affect how you interact with the world around you. Individual counseling helps you identify core beliefs and will help you determine if they are positive or negative...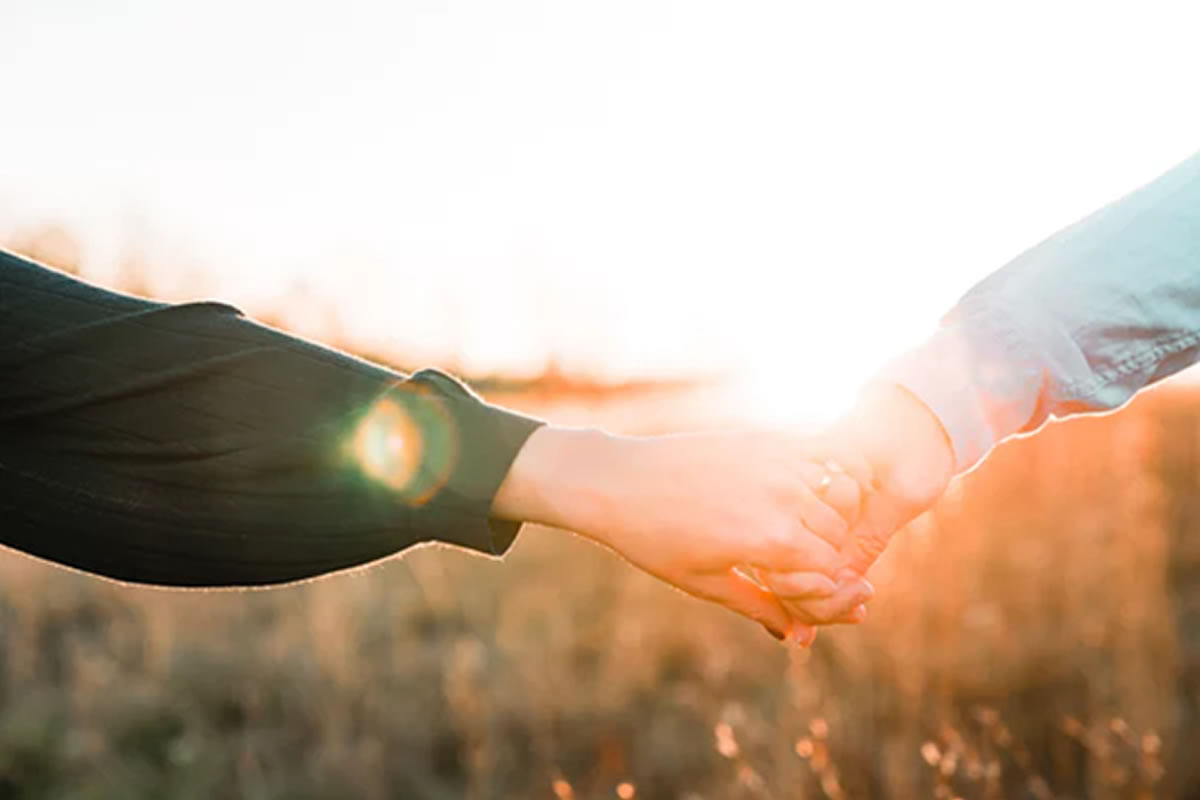 Couples Therapy Orlando is recommended to be the first place to start before discussing divorce. Sadly, many people struggling in a failing relationship do not seek professional relationship counseling help first. It is true that marriage and dating don't come with a road map. Even people who think they are completely ready for commitment find it challenging to adapt to ...
Long Term Relief for Anxiety
Therapy for anxiety in Orlando is a proven, long-term solution for anxiety relief. It has been shown that through anxiety counseling techniques, such as Cognitive Behavioral therapy, people can avoid medication or eliminate it altogether. This is one reason people choose to seek professional help from an anxiety therapist. Starting anxiety therapy with a mental health counselo...
In the mental health field, counselors who specialize in anxiety relief, stress management, or mood regulation, often suggest supplements to individual counseling alone. Many individual counselors that practice holistic wellness suggests clients incorporate strategies that help heal physiological symptoms of anxiety, depression, stress, grief, and many others while they are in...
Improving Mental Health with Diet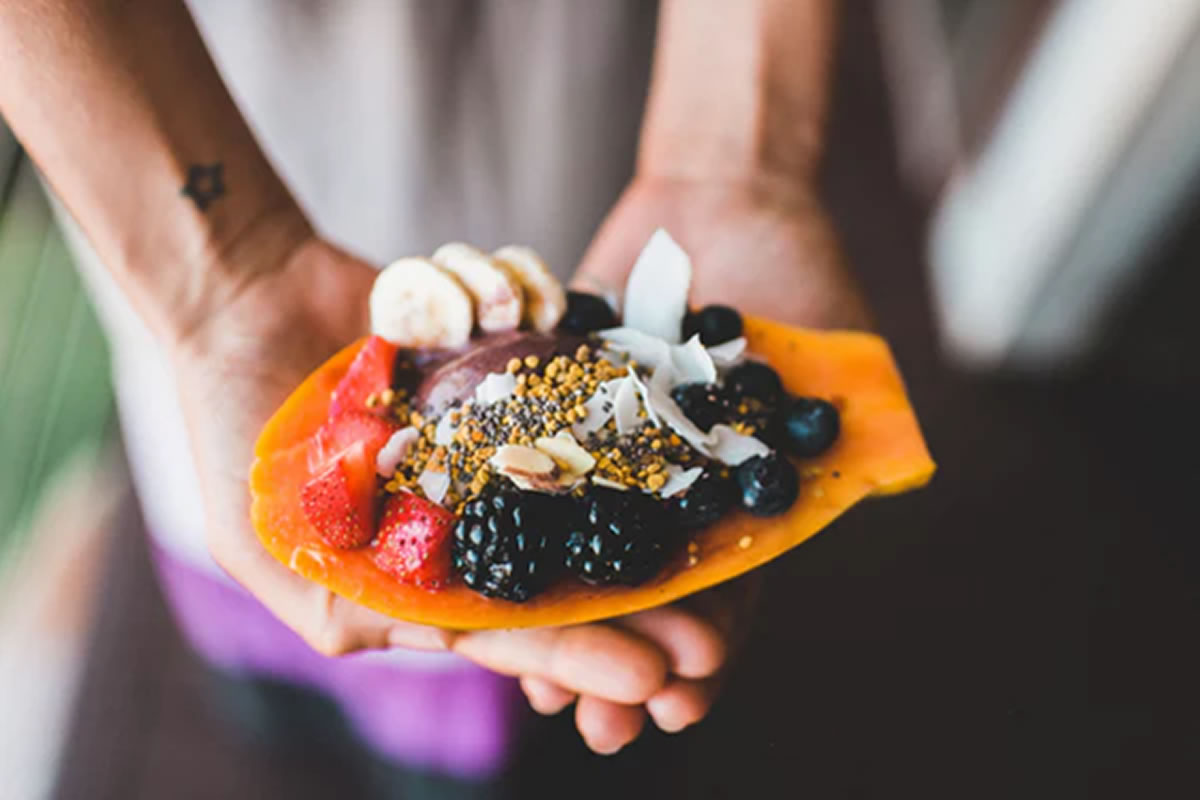 Holistic counseling and mental health therapy incorporate strategies that allow a person seeking help for mental health issues to manage symptoms with the least intervention. This often means that people experiencing anxiety, depression, mood fluctuations, irritability, or other symptoms can find relief without the use of psychiatric medications. There are different ...
The Benefits of Self-Compassion Research suggests that people who practice self-compassion have healthier relationships, more compassion for others, and greater well-being. The opposite is true when you are self-critical. Surprisingly, self-compassion and self-criticism share the same goal. Both approaches tend to be utilized to motivate you toward success/safety. ...
Life is challenging Most of us find that life has many challenges. Road-blocks are common when navigating relationships, responsibilities, physical health, emotions, and the list goes on. Sometimes, these blocks in the road can last a long time, and they can even take over our lives. For example, you may get a divorce, have a baby, or lose your job. Experiencing bi...
Individual counseling and learning how to set healthy boundaries first starts with knowing what boundaries are. Boundaries are the limits you set for yourself within relationships. They tell you when to say "no" and when it is safe to be vulnerable. Boundaries are often formed by the relationships you have with your caregivers in early childhood, and there are many...
For many people, the process of seeking out individual counseling in Orlando can be a tough one. They may have been raised in an environment where people did not talk about their problems. Alternatively, they may feel that they do not deserve to get better. Regardless, setting individual goals can help you see why you need to attend your therapy sessions and help you identify ...
Liberty Hyde Bailey was instrumental in changing American agriculture and the life of farmers in many ways. Born in 1858, he was instrumental in bringing electricity to farms, starting 4-H and the parcel post service. As a college professor, he helped develop many different plants. He also is quoted as saying, "A garden requires patient labor and attention. Plants do not...
What Does It Say To You?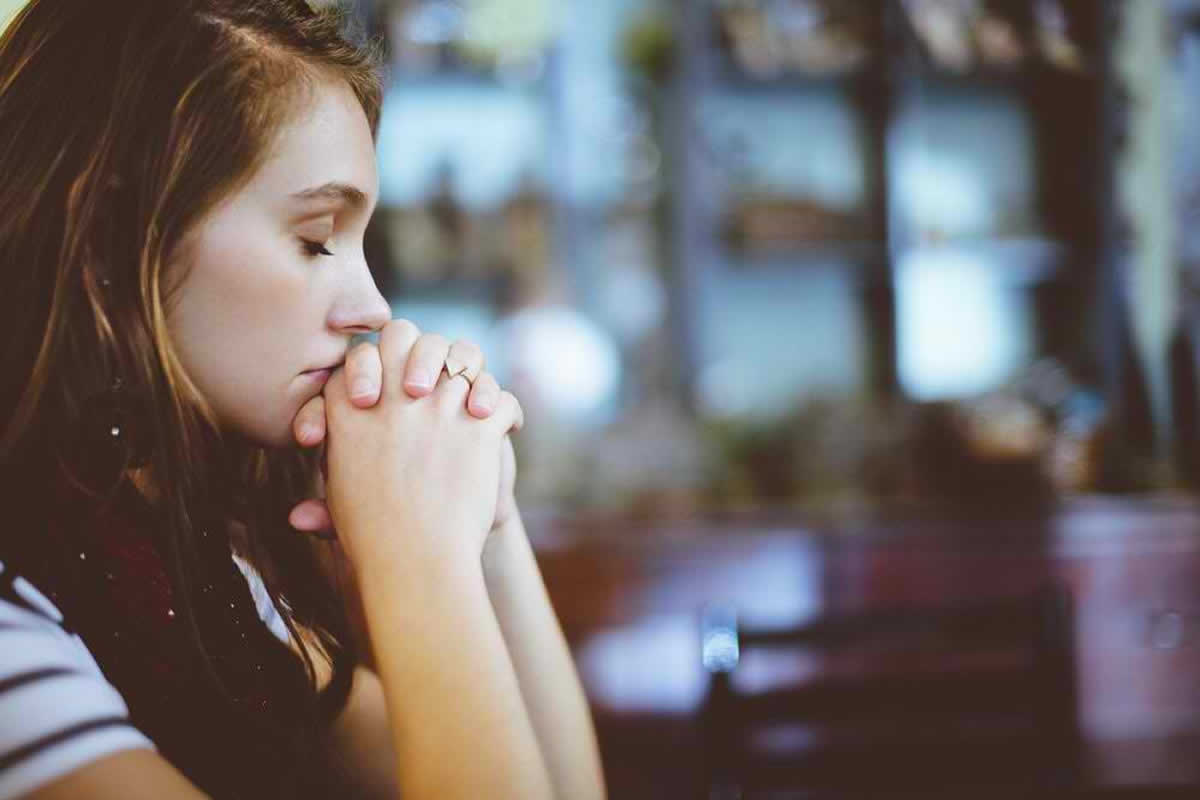 What Is The Inner Critic? The inner critic is the voice inside your head that beats you up and puts you down.This part of you believes that you are not good enough, talented enough, attractive enough- the list goes on. This often sounds something like, "I should…." For example, "I should be a better friend", "I should have thoug...
Let Go & Learn To Move On
Shouda, Coulda, Woulda's got you down? Do you find yourself feeling anxious or depressed about mistakes from the past? Have you been living with a case of the regrets? One of the hardest skills to learn can be the art of letting go. When you feel anxiety or feel depressed about past mistakes, you cannot experience joy in the present moment. You are reliving moments that ...
Mindfulness has become a huge buzz-word in the mental health space over the past few years, but can it really help? Research suggests that mindfulness, or the non-judgmental awareness of the present moment, when practiced regularly, has lasting positive effects on our mental health. A variety of mindfulness practices exist. For example, you may take a mindful walk, practice se...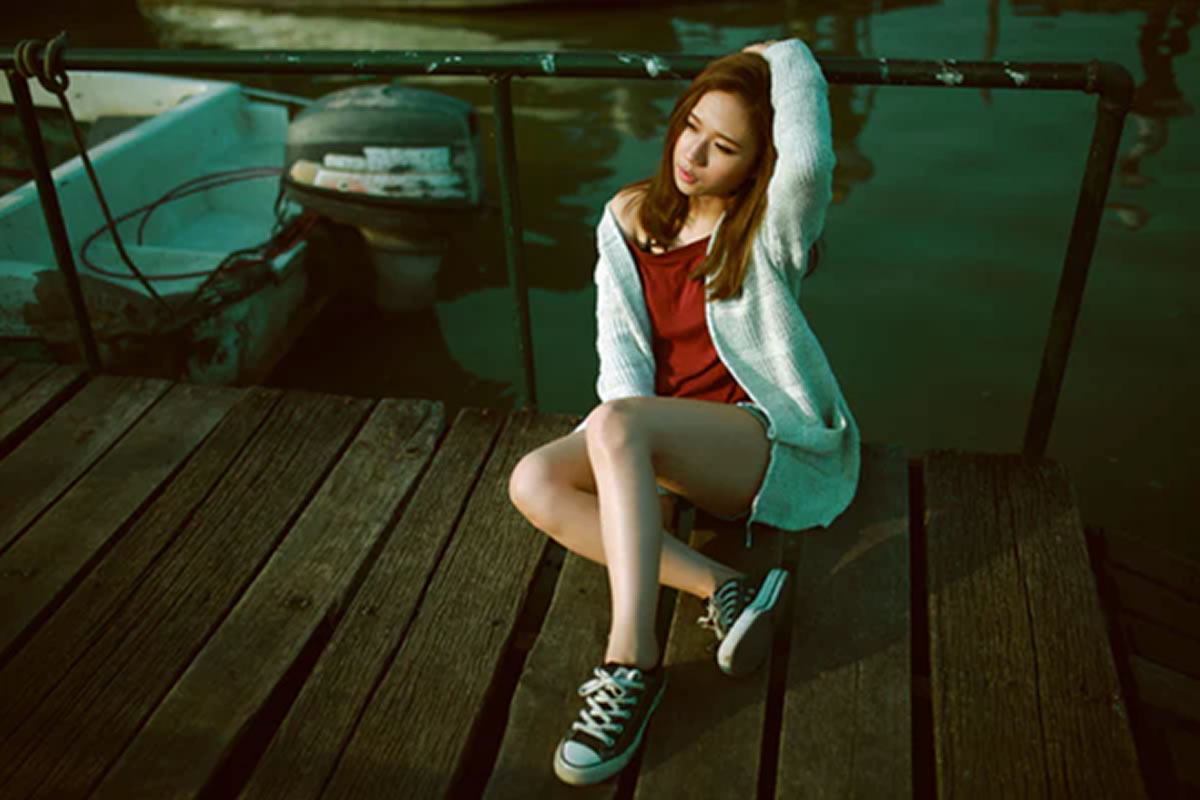 Parent dealing with teen anxiety and how to help. Parents of teens today see that teens are struggling today more than ever with different demands and pressures than they ever did. These demands and pressures are internal (i.e. low self-esteem) or external (i.e. school performance), causing anxiety or depression for teens. There are constant pressures to do well in school, fit...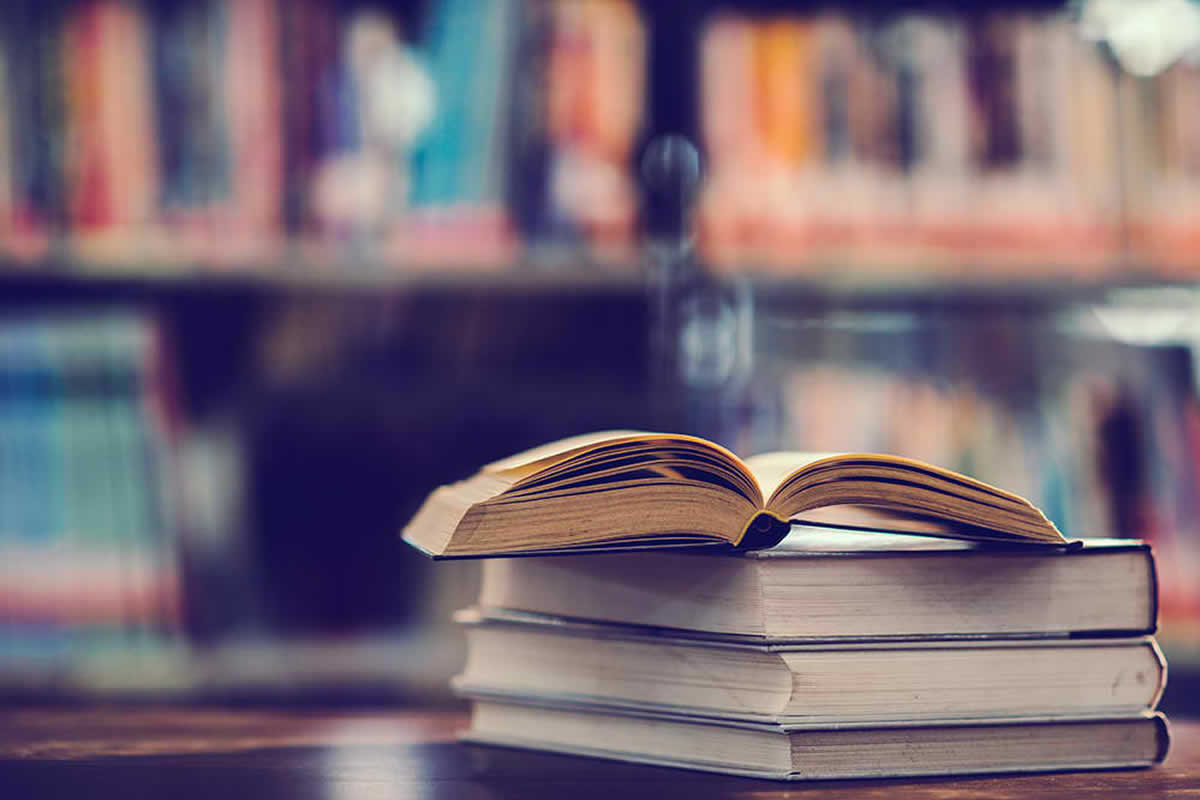 Historians record that many great Americans have had mental illnesses. Yet, they did not let that stand in their way, but they chose to go on an accomplish new things. Reflecting on their lives gives you the chance to draw strength from them and through hard work in individual counseling in Orlando go on to build your own award-winning life. ...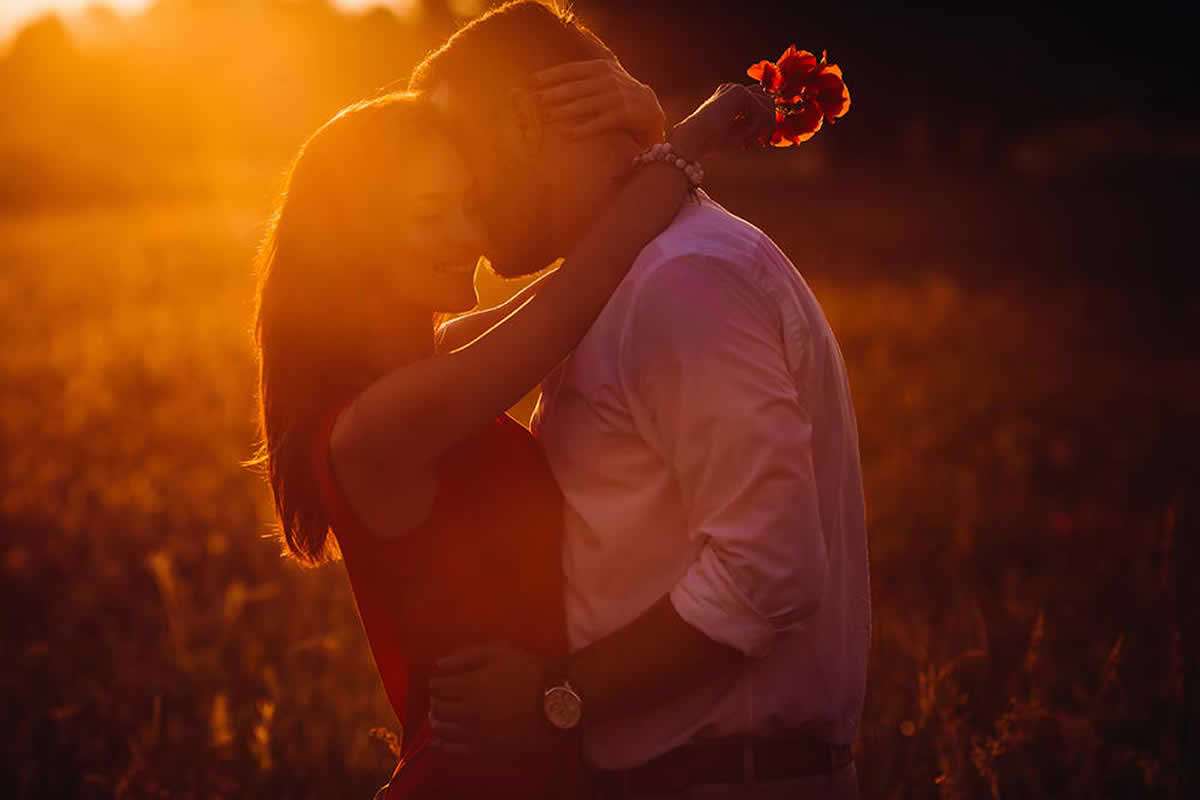 If you seem to want more from your marriage than your spouse is offering, then it may be time to develop a new skillset. Improving certain skills through relationship therapy in Orlando may be the key to developing a stronger marriage. ...
Life transitions happen normally in life. These transitions are often expected or planned on, however, might still leave a person feeling off balance. Anxiety, depression or sadness can hit when a person going through a change in life isn't coping well. Age can be a factor for when life transitions might occur, but other life transitions might happen with less predictabl...
Anxiety symptoms can go from manageable to debilitating very quickly if they are not handled with the right care. Anxiety or stress management often goes overlooked until it is too late. The symptoms of anxiety can range from rapid heart rate, racing thoughts, mental fatigue, panic, dry mouth, confusion, irritability, to many others. It can be so overwhelming that you might no...
Investing In You
Expense VS Investment Mental health therapist. What do they do and how can one help you? A mental health therapist can be one of the best investments you ever make in yourself. What makes mental health therapy an investment instead of an expense? That's an easy answer. It is the returns. The returns happen in the same way the law of compounding numbers works ...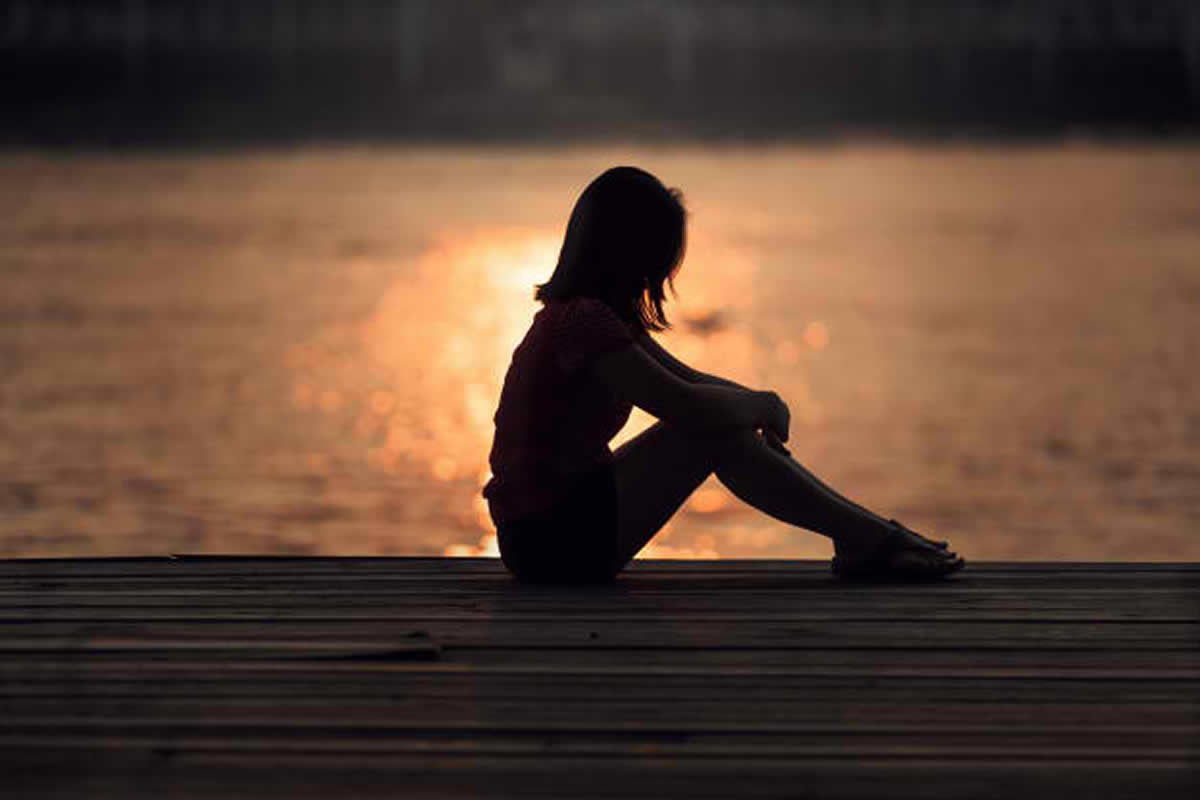 Are you a woman living in Orlando experiencing anxiety, life issues, emotional instability, financial pressure, grief, too much workload, premarital pressure, frustration or overall feeling of dissatisfaction with your life and relationship? Do you need help setting boundaries in your personal and emotional life? Did you suffer a trauma that keeps replaying over and over in yo...
Depression has been defined as that constant feeling of been hopeless, sad, confused, lonely, always in pain, disturbed, disoriented or angry. It's classified as a mood disorder which causes a persistent feeling of sadness and the often-profound loss of interest in things that usually please you. It affects how you feel, think, and behave and can interfere with your abilit...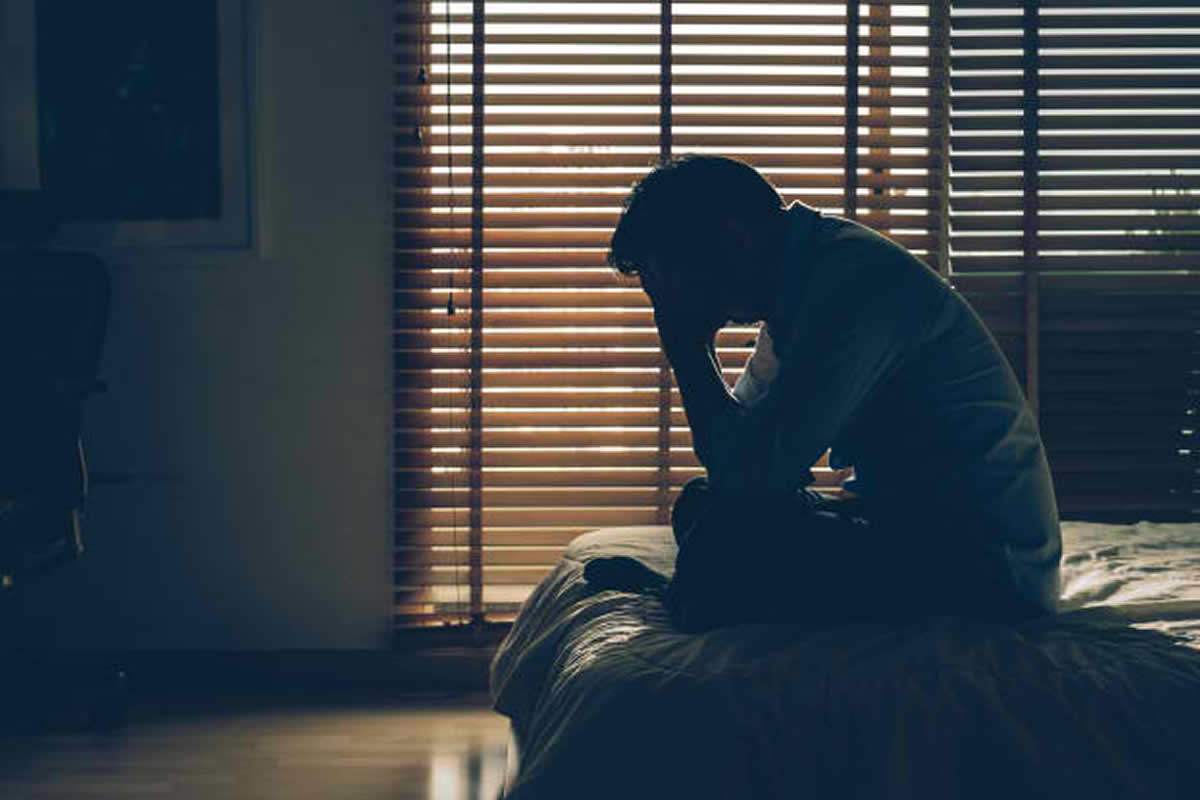 Mid-life crisis is that transition of identity and self-confidence that can occur in middle-aged individuals between the ages of 45-64. The cause of this is usually brought about by events that highlight a person's growing age, inevitable mortality, and possibly shortcoming of accomplishment in life. It's thought that aging leads to feelings of depression, remorse,...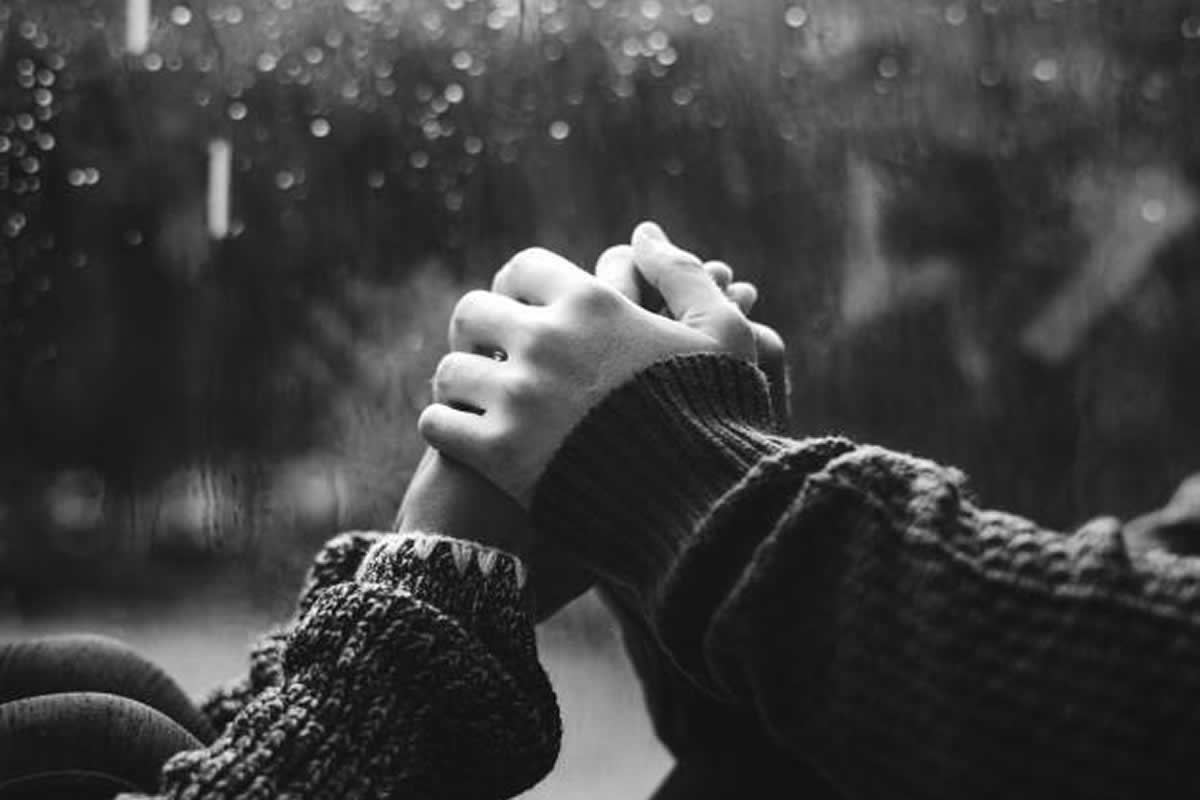 It's the rare couple that doesn't run into a few bumps in the road. If you recognize ahead of time, though, what those relationship problems might be, you'll have a much better chance of getting past them. Even though every relationship has its ups and downs, successful couples have learned how to manage the bumps and keep their love life going. They hang...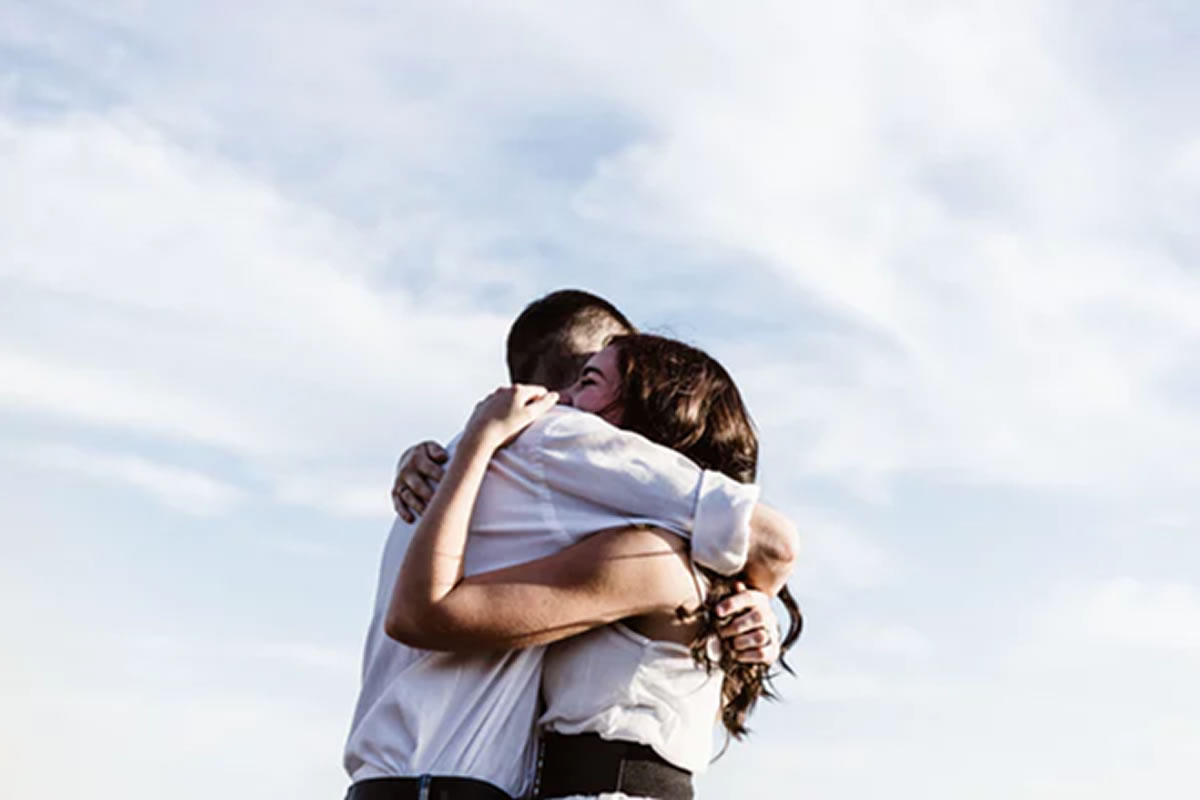 Relationship Therapy. Does it really work? What are couples saying about relationship therapy in Orlando? Does counseling really help a broken marriage and can it save a failing relationship? Many a couple needing relationship therapy will go into it hoping that the relationship expert will become their referee. This way of thinking couldn't be furthest from the truth. E...
Not many people pay attention to their emotions all the time. Some people are disconnected from their emotions so much that they find it hard to recognize how they are feeling at a particular time. Learning how to identify your feelings through individual counseling in Orlando can help you be in control of how you react to things, and this will maintain your relationship both ...
There is always the sweet and sour time in every relationship. The sweet time is a happy time - romantic candlelight dinner, morning jog at the park, watching a movie together to name a few. In a relationship, the sour moments come when suspicions start cooking up, and you begin to have that worrying feeling maybe or just maybe you are being cheated on. Well, if you are in thi...
Married couples seek counseling in Orlando for various reasons, and some problems are far too common in marriage which a lot of marriage counselors have witnessed. If you have been going through some problems in your marriage and you perhaps think counseling cannot help you, you would be surprised how many marriages counselors have helped get back on track. Check out some comm...
Cheating partners eventually get discovered which leads to a whirlwind of emotions. For every cheating partner, there is that revealing day and when one discovers they are being cheated one, the onus of staying or ending the relationship lies on them. Whatever option you choose, here are 4 things you should never do when you find out that your partner has been unfaithful: ...
Marriage therapy can be a lifesaver for a marriage that is heading for divorce. A married couple seeking help for relationship issues has already determined their marriage is in trouble. The issues a couple is facing can be anything from poor communication, or lost connection to something more traumatic such as dealing with an affair in a marriage. Marriage therapy from a lice...
In couples counseling, couples having intimacy issues often find that there are more deeply rooted problems that need to be addressed. For a couple that has lost connection with one another, it can be easy to put the blame on many things. A couple's counselor takes inventory of what has been happening in the past and what is causing problems in the present. Resolving rel...
Perhaps one of the hardest relationships to navigate is that of an ex. In today's world it can be nearly impossible to completely cut ties with someone you once loved. Even in the case of divorce, you can no longer expect that you will not have any contact with your ex. Ending any relationship is hard. A break up causing anxiety or depression is a common reason that some...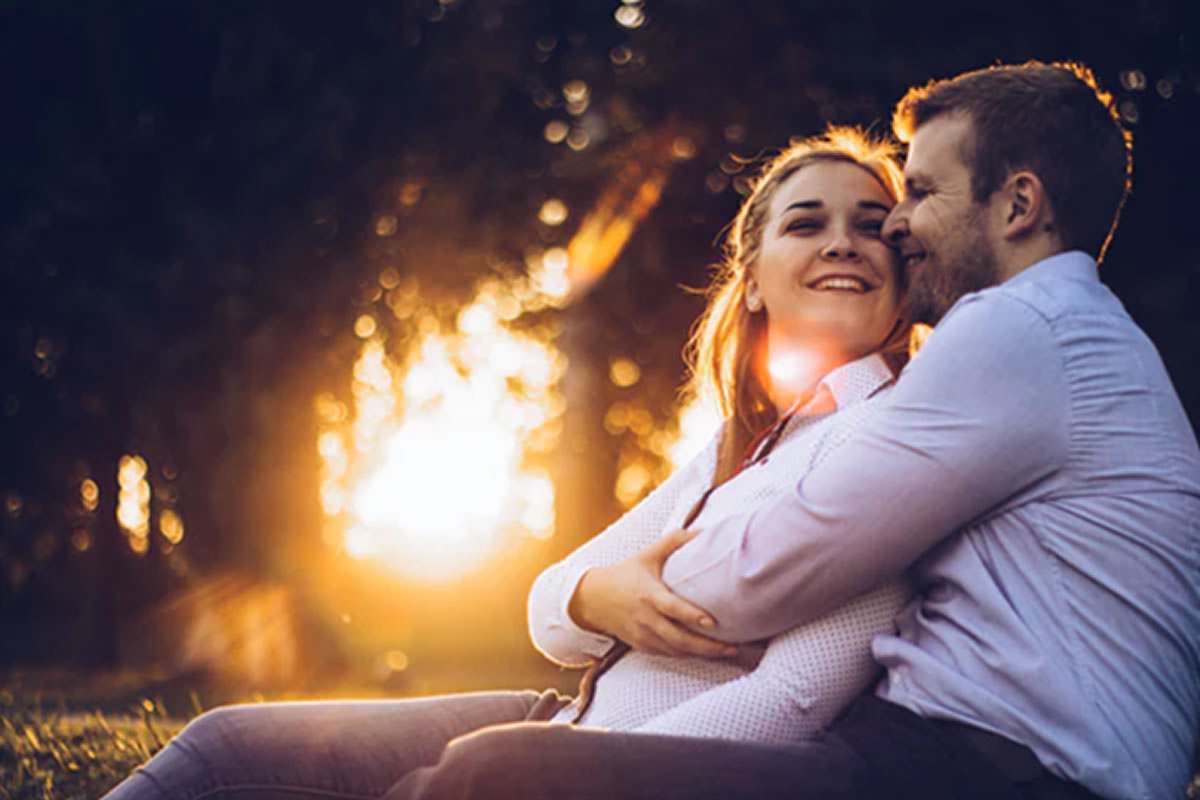 There are so many long-term relationships in the world today, and people have some misconceptions about the realities of a long-term relationship. A relationship is unpredictable, and anyone who expects that thing will go a certain way in a relationship needs to get a reality check by going for relationship counseling. Before going into a relationship, you should be able to di...
You just got out of a relationship. Your relationship make have lasted for a few months, years, engaged or even married. The feeling that comes with ending a relationship is a combination of different emotions which may include devastation, sadness, joy or relief. After the relationship, you still may have to remain friends with your ex because of children or having mutual fri...
Now that we have gotten into December, we are officially in the holiday season! Hopefully, your Thanksgiving was great, and you have the intention to take advantage of the holidays to the fullest. The celebration of the holidays will continue well into January and this period can be a mix of fun, stressful, draining and exciting. To keep yourself healthy over the next few week...
Imagine listening to someone talk about a topic and minutes into the conversation you realize that you haven't been paying attention. Most of us must have experienced this before. Your mind might have wandered off, you got bored of what they were talking about, or you were not paying attention due to a lot of reasons. In some cases, the person speaking may even ask a que...
A marriage counseling session is one that involves a husband, a wife and the marriage counselor. It is aimed at resolving marital issues or conflicts, providing support and therapy needed to strengthen a marriage or as the case may be advising new and young couples about the marriage institution and how to be successful at it. Many issues may arise during the course of one'...
Going through trying times alone can be difficult and could lead to extreme despair, especially if it involves a tragic loss, career setbacks, miscarriage, accidents etc. Imagine having a partner undergoing such difficult time, it can be so disheartening to witness such. As a partner in a relationship, you are committed to helping out your partner, especially during trying tim...
Suicide is a no-no regardless of the situation you find yourself in. There are many triggers of suicidal thoughts and you have to be deliberate in your actions in order to SAY NO TO SUICIDE! To avoid hurting yourself, you have to deal with suicidal thoughts as well as avoid the triggers. Individual counseling in Orlando from a reputable counselor can help you learn how to say ...
Bullying is an act that seems to have evolved over time and has found its way from playgrounds to workplaces, amongst colleagues, in colleges, in the neighborhood etc. Bullying has so many forms and until a stop is put to it, the victims will keep increasing in their folds. A reliable counselor in Orlando can help you deal with bullying issues at your workplace. Work...
Counselor help doesn't just provide support for "mental health issues." The more common theme, especially in busy cities, is people searching for the best counselor for stress management, anxiety relief, or help for life changes. People who are going through a divorce, a job change, marriage, or parenting issues also seek counseling and don't necessaril...
How A Step Parent Can Make A Child's Life Miserable There is no denying that being a "step" can be hard. Learning to unconditionally accept another person's child like your own can seem like an impossible task. Making a commitment to your spouse is the easy part. Making a commitment to becoming the best step-parent you can be is when it gets h...
We as humans are always on the go, whether we are at work, at school, with friends, with family, running errands, etc. Therapy provides many cognitive related skills and talk related skills in session to aid in our understanding and prevention of anxiety-related symptoms and anxiety-provoking events. However, there are times in our lives where we are unable to do some of these...